NEW AUBURN — Mistakes happen.
But how you learn from them is ultimately what drives success.
The New Auburn football team endured a learning curve last year as a young Trojans team put together a 2-7 season. But the Trojans return nearly everyone from that team and have come into this season ready to go and focused on not repeating those mistakes.
"I know without a doubt that we are in as good of shape at the end of last week as we were three weeks in last year," New Auburn coach Wayne North said. "(There's) no complaining, (everyone is) encouraging each other, building each other up, spurring each other up."
Schedule
| Date | Opponent |
| --- | --- |
| Aug. 24 | at Mercer/Butternut |
| Aug. 30 | Mellen |
| Sept. 6 | at Bruce |
| Sept. 13 | Prairie Farm |
| Sept. 20 | Alma Center Lincoln |
| Sept. 27 | at Frederic |
| Oct. 4 | Clayton |
| Oct. 11 | at Washburn/Bayfield |
| Oct. 18 | at Luck |
The Trojans bring back a number of players at skill position spots and North is excited about the depth his team will have with its ballcarriers.
"We have right now as I see it five or six guys that are capable of having 500-1,000-yard years with handling the ball, going with the ball, catching the ball," North said. "That's something we've lacked in previous years is a passing game. We have some passing talent now."
Caleb Edinger ran for 942 yards and six touchdowns last season according to WisSports.net and has seen the growth around the team already through the first week of practice.
"I think most people last year learned from their mistakes and what not to do in those scenarios now," Edinger said. "It's just remembering not to do those things."
Nick Walker and Domonic Johnson ran for 447 and 430 yards, respectively, and combined for seven touchdowns while returning linemen Wyatt Gotham and Zachary Fedie also saw time as ballcarriers on a team that battled injuries.
"If we can stay healthy we have speed, we have strength, we have the mindset and these guys know the plays," North said. "Even some of the younger guys are catching onto our play calling even though we're simplifying it for them."
Tristen Harder and Aaron Hinton also return along the line to give the Trojans some muscle up front in the trenches.
You have free articles remaining.
New Auburn suffered a pair of defeats early last year in what North called winnable games. The Trojans were tied at halftime with Mercer/Butternut before a 26-point third quarter from Mercer/Butternut lead to a 48-26 win and New Auburn suffered a 24-18 loss at Mellen in the second week.
The Trojans square off with those two teams to start this year as well and North said a strong start could go a long way to establishing momentum for his more experienced team.
"We should be very competitive against every team," North said. "There are the better teams in the conference that are expected to win, they should win but I want us to come out and play them hard. I want to play them tough."
New Auburn is one of the local teams synonymous with 8-man football, switching over when the first group of teams statewide made the move in 2012. The Trojans had to cancel one season (2016) due to a low number of varsity players. North said this year's team isn't afraid of being challenged and putting in hard work in practice.
"We have worked these guys harder than we have the last few years just because we've been trying to build a team," North said. "(We had) low numbers there three years ago and just trying to encourage and build up and now these guys have been working very hard."
This fall also marks New Auburn's final season as a part of the Lakeland Conference. The Trojans will move into a yet-to-be-named conference with McDonell, Gilman and others next year when the Wisconsin Football Coaches Association's realignment plan goes into effect. That means this fall New Auburn will be facing some longtime rivals such as Prairie Farm and Clayton for the final time of the foreseeable future.
New Auburn has played more games against those two teams than any other program with those respective series' dating back to the program's first season in 1944. Those matchups will be bittersweet for the Trojans, but North said the team is also looking forward to building excitement and buzz as they enter a new league next fall.
"We want to finish this year in this conference strong," North said. "Next year with the new conference and (it's a) new opportunity to make a statement and that statement has to begin this year."
Previous 10 Seasons
| Year | W | L | Playoffs | Coach |
| --- | --- | --- | --- | --- |
| 2018 | 2 | 7 | N/A | Wayne North |
| 2017 | 3 | 6 | N/A | Wayne North |
| 2016 | N/A | | | |
| 2015 | 7 | 2 | N/A | Wayne North |
| 2014 | 4 | 5 | N/A | Wayne North |
| 2013 | 4 | 4 | N/A | Wayne North |
| 2012 | 8 | 2 | N/A | Mike Dombrowski |
| 2011 | 4 | 5 | N/A | Mike Dombrowski |
| 2010 | 1 | 8 | N/A | Mike Dombrowski |
| 2009 | 0 | 9 | N/A | Mike Dombrowski |
New Auburn football practice 8-12-19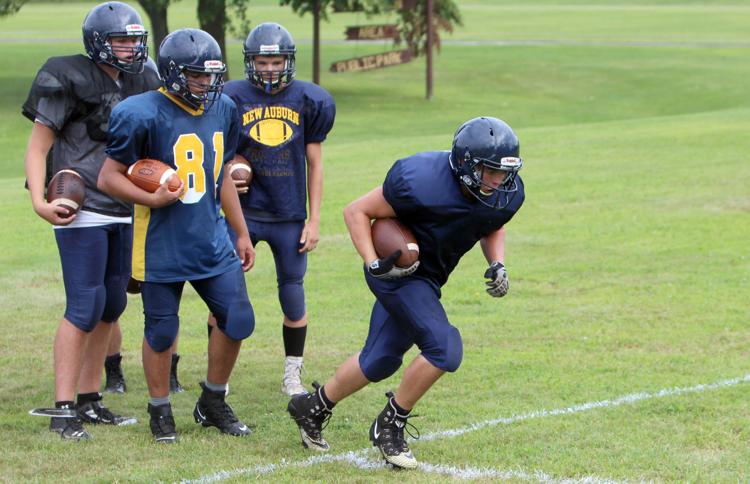 New Auburn football practice 8-12-19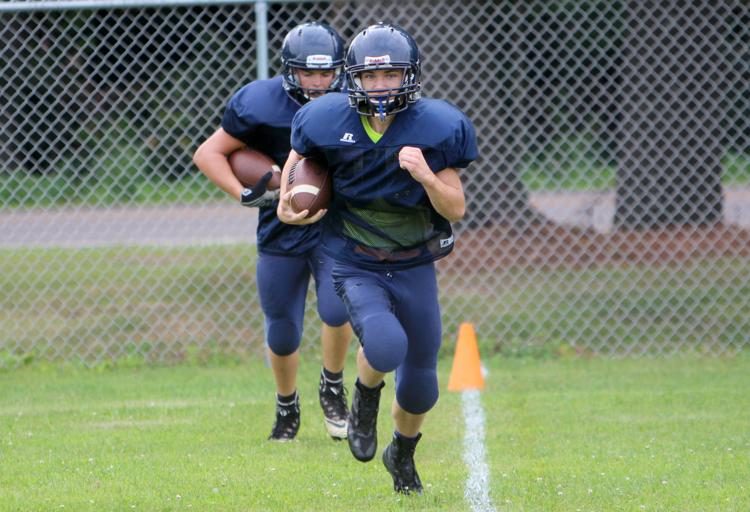 New Auburn football practice 8-12-19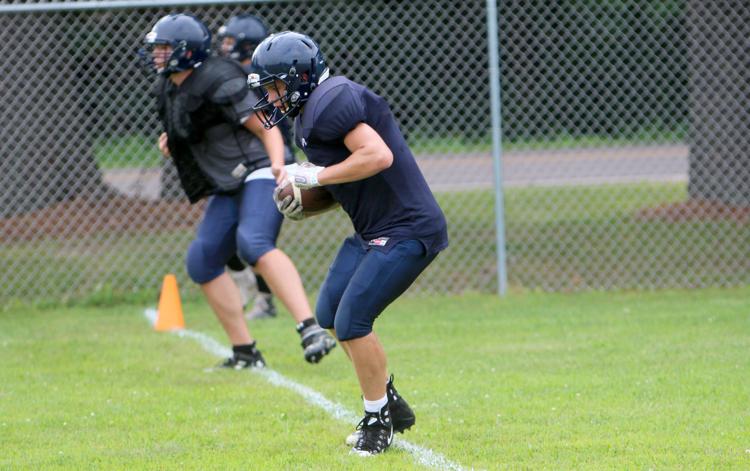 New Auburn football practice 8-12-19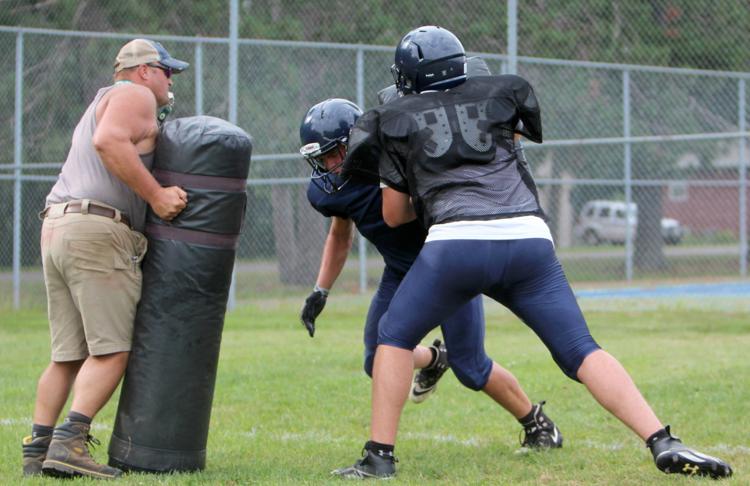 New Auburn football practice 8-12-19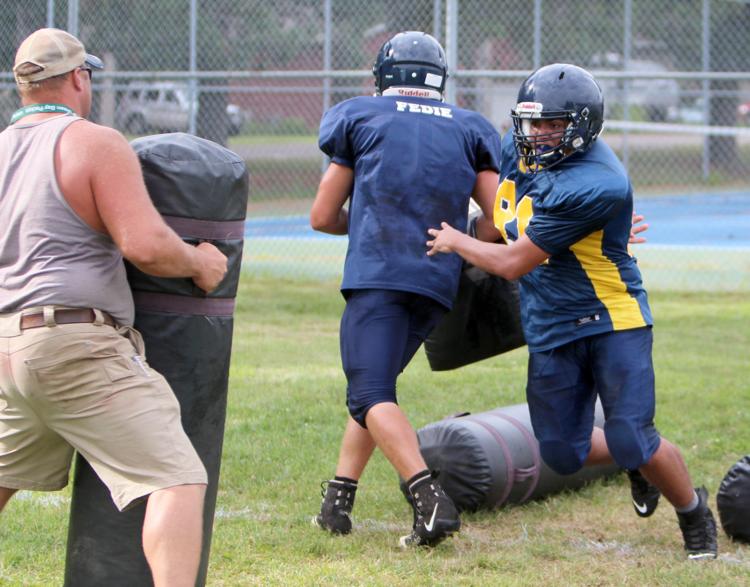 New Auburn football practice 8-12-19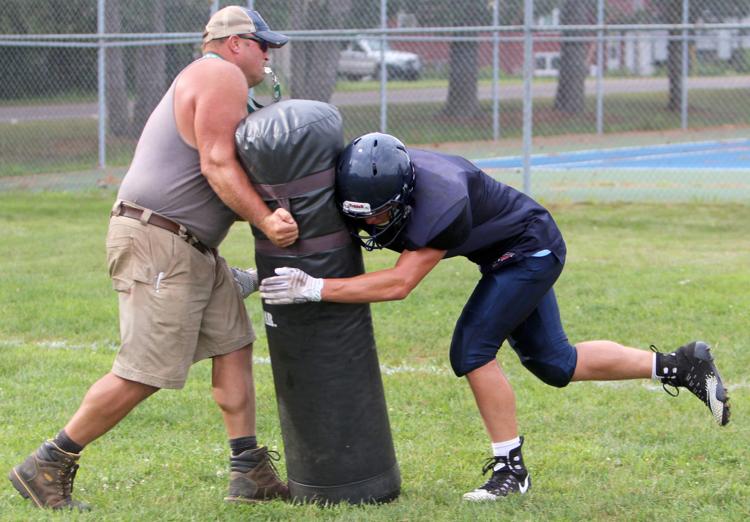 New Auburn football practice 8-12-19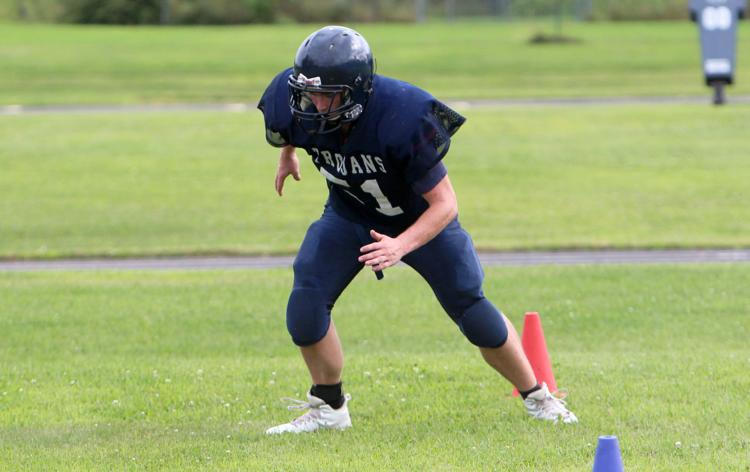 New Auburn football practice 8-12-19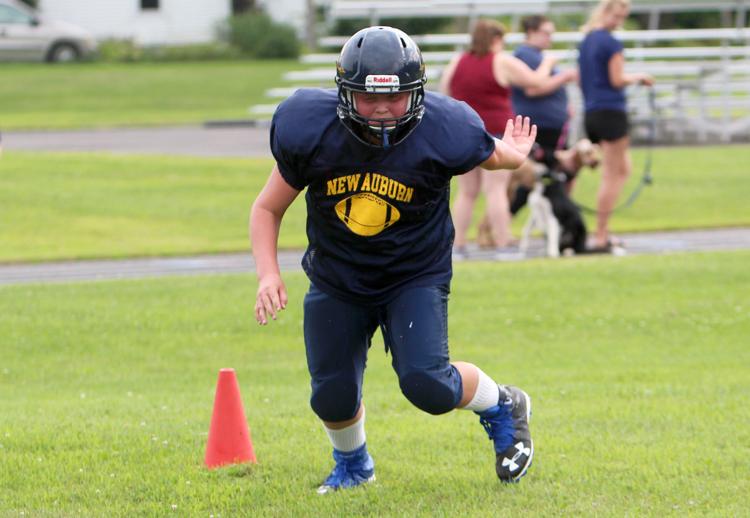 New Auburn football practice 8-12-19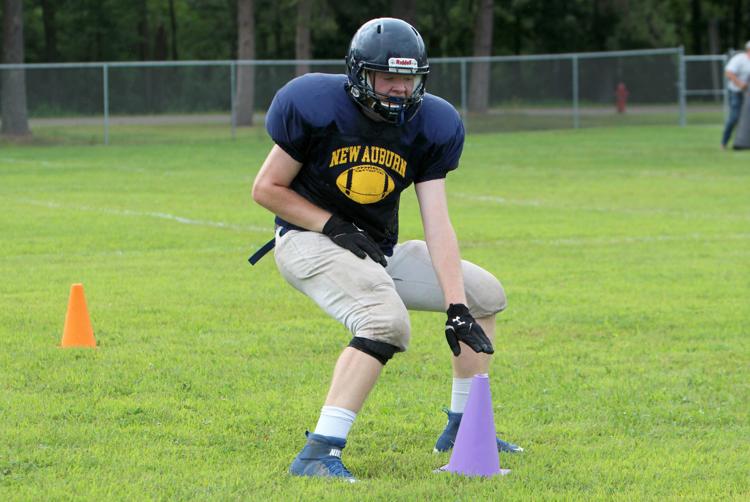 New Auburn football practice 8-12-19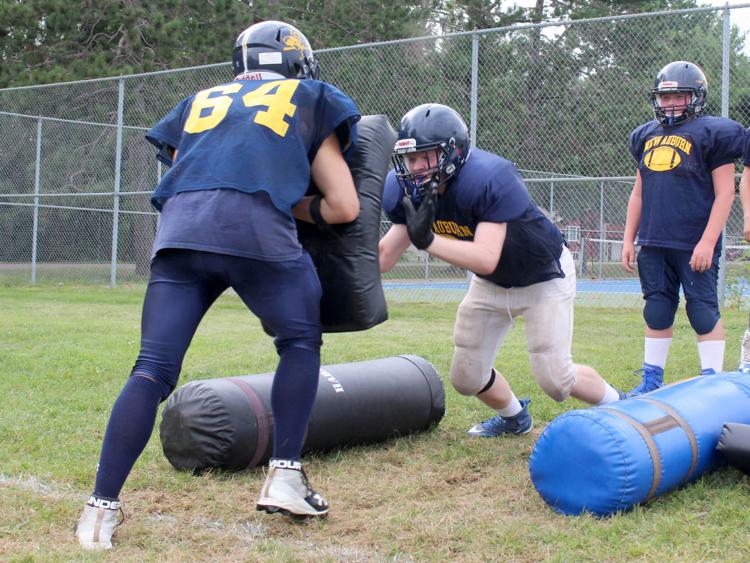 New Auburn football practice 8-12-19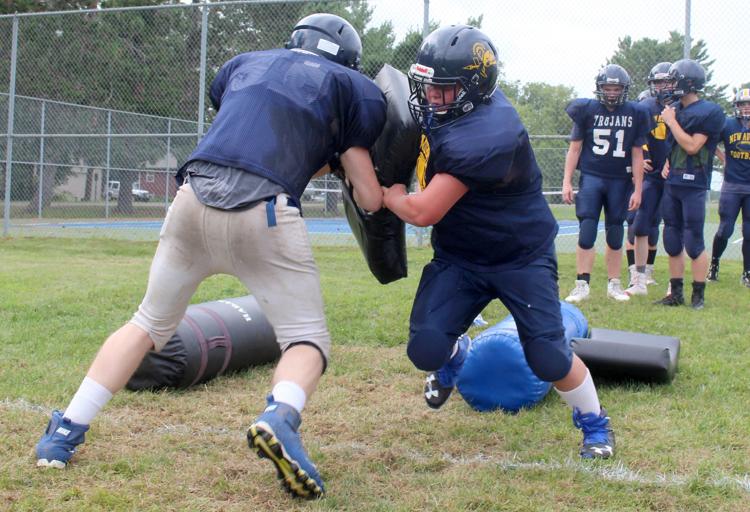 New Auburn football practice 8-12-19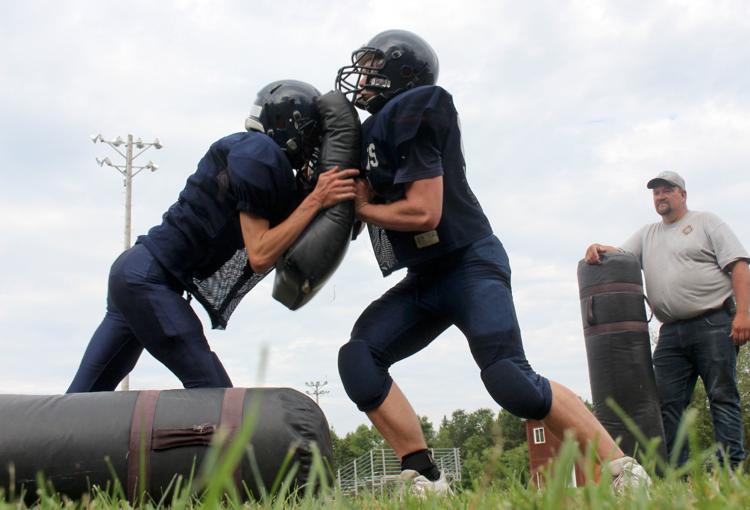 New Auburn football practice 8-12-19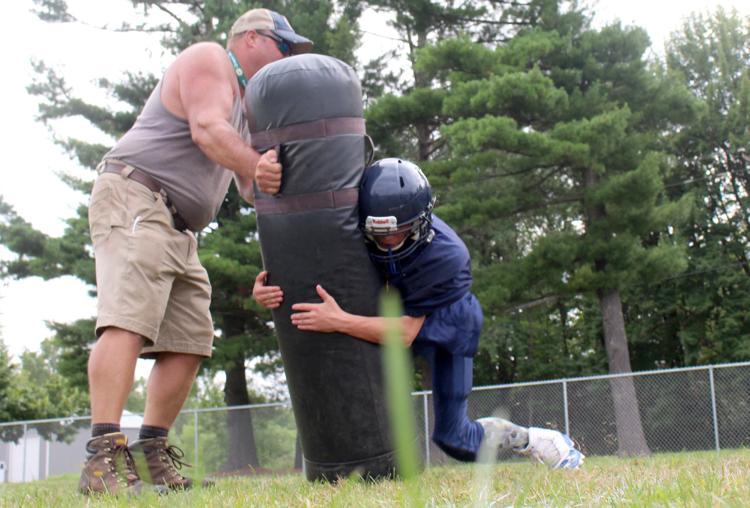 New Auburn football practice 8-12-19