The McDonell football program is growing.
After a year away from varsity competition while making the move to 8-man football, the Macks will play their second season with the modified game this fall under second-year coach Jason Cox.
McDonell took its lumps during a winless regular season before earning an exhibition win over New Auburn to close the year. The Macks played a challenging schedule that featured three of the state's eight playoff teams.
But those players that return are back a year older, wiser and now familiar with the speed of the varsity game.
"Obviously we would've liked to have won more games last year but the fact that we didn't is sort of a good thing in a way because they realize they can't go about things the way they did last year," Cox said. "They realize practice has to be more intense than it was last year. They have to work that much harder to be successful because they're not just going to go out there and win games."
Senior quarterback Kendren Gullo echoed his coach's sentiments and said he's seen the team pick up the intensity.
"I'm sure we know what we're doing this year and we know what we're getting ourselves into and what the contact is like and the hard levels of football this year," Gullo said. "We hadn't played at the varsity level until last year and once we noticed how hard it was actually going to be, now we know what the expectations are."
Gullo threw for 853 yards and seven touchdowns last year and could also see time at other skill positions, allowing Tanner Opsal (432 passing yards and three TDs) to log some time under center. Adam Thalacker (114 receiving yards) is the team's top returning receiver while Noah Christopherson is an experienced lineman on both sides of the ball.
Landon Moulton (RB/LB), Clemett Matthews (LB), Xayvion Matthews (LB) and Happy Yang (DL) all return with experience and are expected to take on larger roles this fall.
The Macks have a large 13-player freshmen class, helping give the team larger numbers than it had in its inaugural 8-man campaign.
You have free articles remaining.
"They're really eager to get out there and prove themselves," Cox said of the team. "We have a lot of younger kids, a lot of freshmen that are hungry to contribute to the team. The people that are returning from last year have done a good job of putting last year behind us and they really want to improve on what we did from a year ago."
Noah Weimert, Mike Scheidler, Adam Waldusky and Eli Swoboda were seniors from last year that have graduated and Cox expects many of those younger players to step up and take on more responsibility early on.
"We want to be a team that's going to go hard the whole time throughout the game. From a skill-set standpoint, we're going to be fast," Cox said. "We want to be a team that plays fast (and) always is flying to the ball. On defense we're getting eight hats to the ball every time, that's something we're going to preach."
McDonell scrimmages at Clayton on Aug. 16 before opening the season at Port Edwards on Aug. 23. The Macks play four home games this year, three coming on Friday night at the newly renovated Dorais Field. The first of those home contests comes in the second week of the season against Wausau Newman on Aug. 30 with games against Phillips (Sept. 27), Elkhart Lake-Glenbeulah (Oct. 4) and Chequamegon (Oct. 12) in the second half of the season.
"That's going to be fantastic to get under the lights on the new field with the new turf, and the new 8-man lines on there we're really looking forward to that," Cox said of the improvements to Dorais Field.
The first year of 8-man for McDonell was about familiarizing with the game and getting a roster of hungry players reacquainted with football. While the Macks are still young in the second year, Cox and the team are looking to play competitively and build momentum towards next year when McDonell joins New Auburn, Gilman and others in a yet-to-be-named conference following statewide realignment.
"We've got a lot of things that are going against us, similar to last year with being small," Cox said. "We're going to be undersized, we're going to be young (and) not having a lot of experience with those younger guys but we're not going to use anything as an excuse this year. We're going to go out there and expect to compete with the teams we're going to play, regardless of the matchup."
McDonell football practice 8-7-19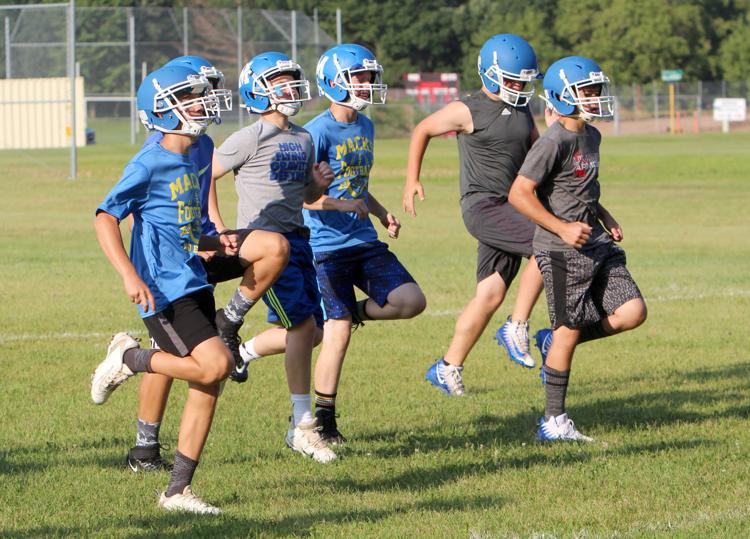 McDonell football practice 8-7-19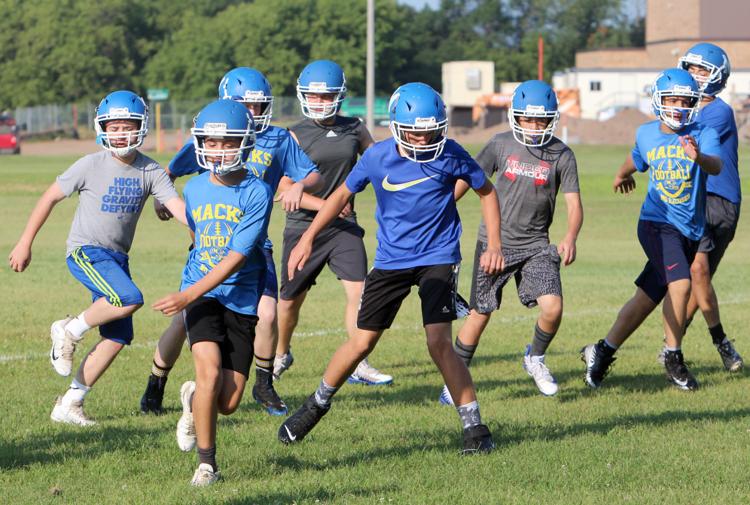 McDonell football practice 8-7-19
McDonell football practice 8-7-19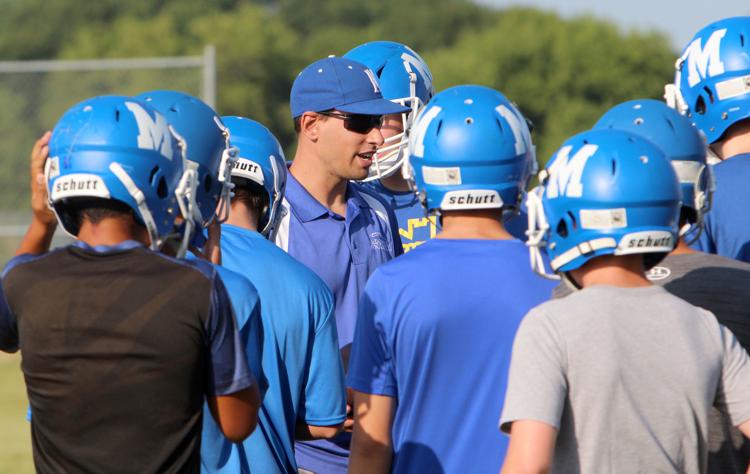 McDonell football practice 8-7-19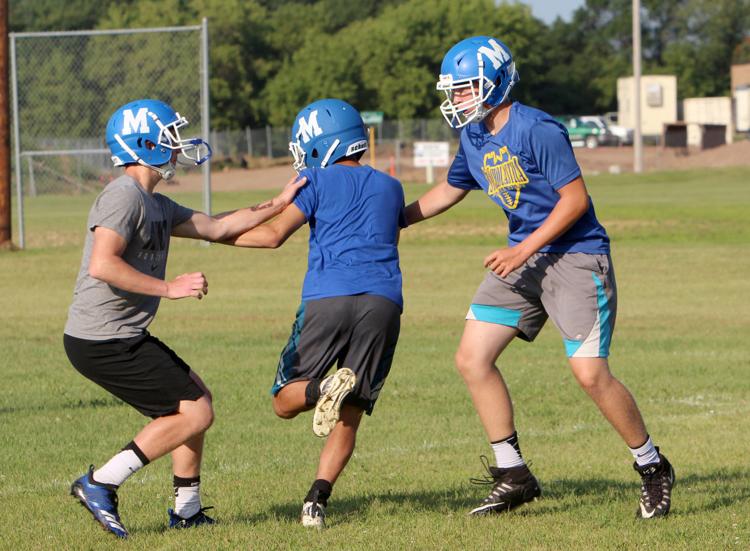 McDonell football practice 8-7-19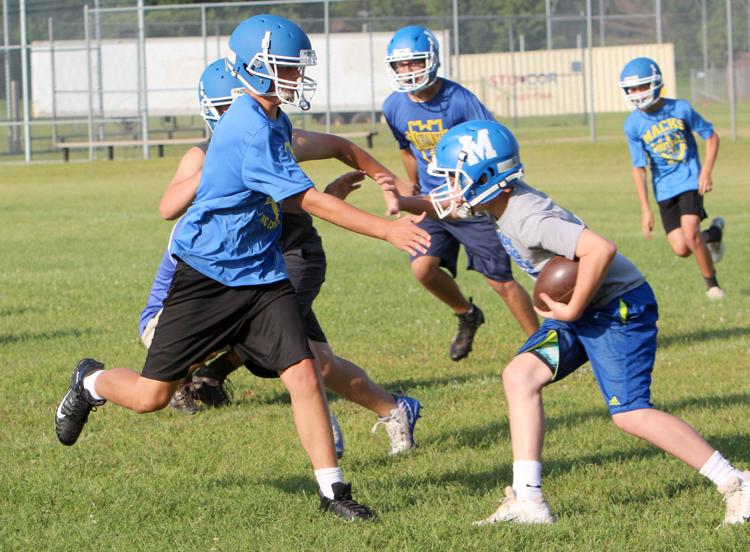 McDonell football practice 8-7-19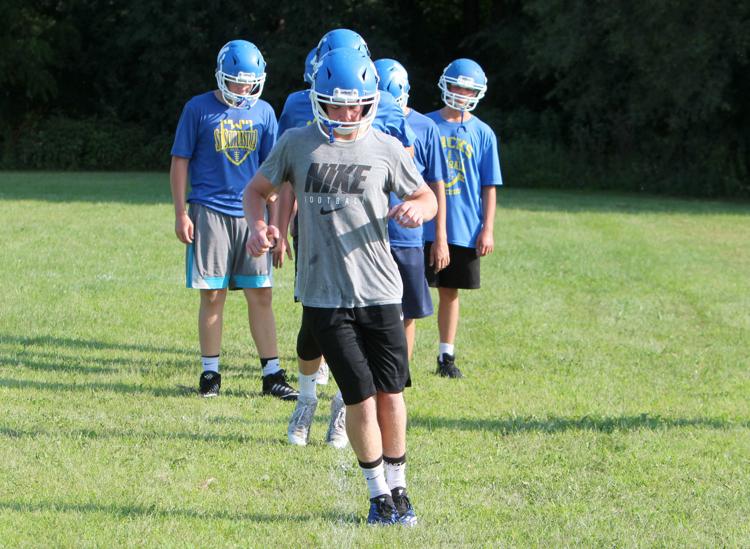 McDonell football practice 8-7-19
McDonell football practice 8-7-19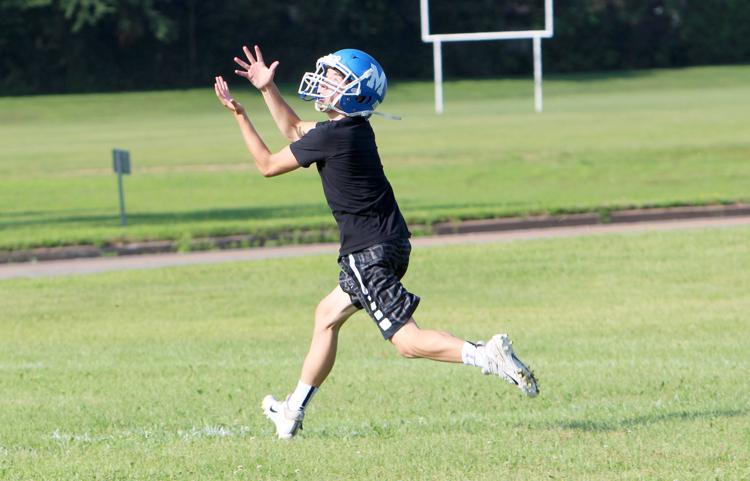 McDonell football practice 8-7-19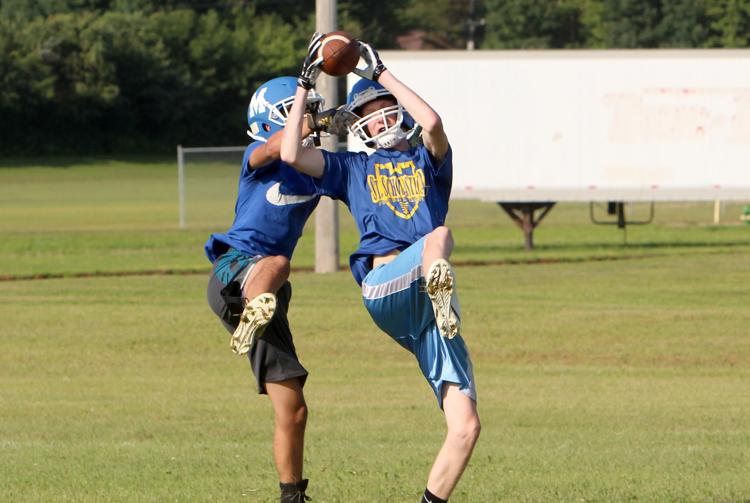 McDonell football practice 8-7-19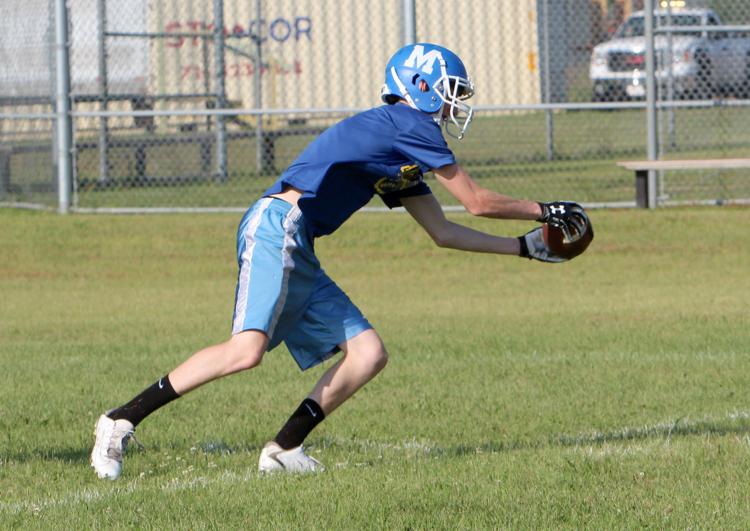 McDonell football practice 8-7-19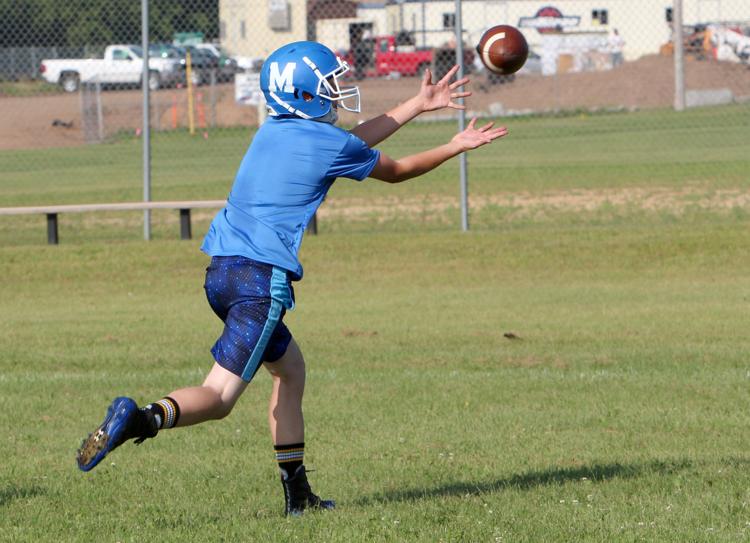 McDonell football practice 8-7-19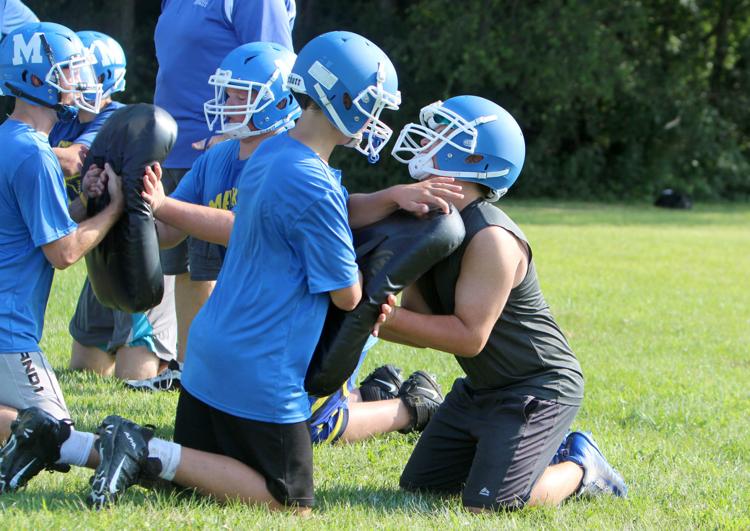 McDonell football practice 8-7-19