STANLEY — The effort and attitude is there.
For the Stanley-Boyd football team, it'll just take time.
The Orioles bring a youthful team into the season, but one with a positive work ethic and attitude that has already caught the attention of 16th-year coach Jeff Koenig.
"We're just really raw. Really, really raw," Koenig said of the team. "It's a group that's trying hard. They're trying to push through things with effort but we have to refine the skills and the technique and get to that point where they understand not everything is an effort play. Sometimes you have be patient, sometimes you have to make a read, sometimes you have to let stuff set up and it's just going to be a work in progress.
"They have great effort level, they work hard and they're fun to be around. We just are definitely young."
Schedule
| Date | Opponent |
| --- | --- |
| Aug. 23 | Altoona |
| Aug. 30 | at Marathon |
| Sept. 5 | at Eau Claire Regis |
| Sept. 13 | Spencer/Columbus |
| Sept. 20 | Cadott |
| Sept. 27 | Osseo-Fairchild |
| Oct. 4 | at Neillsville/Granton |
| Oct. 11 | at Fall Creek |
| Oct. 18 | Colby |
The veterans the team returns have already taken on bigger leadership roles. Bo Chwala played both ways for Stanley-Boyd last year, finishing second on the team with 427 yards rushing according to WisSports.net and four touchdowns. Chwala was also third on the team with 69 total tackles, forcing and recovering two fumbles.
Cooper Nichols (135 receiving yards, 120 rushing yards) and Brady Potaczek each saw time in the backfield while Jake Schneider, Marcus Campbell, Tyler Krizan and Ryan Eslinger saw action and will be depended on in bigger roles this fall.
"We saw it emerge this summer with our contact days and our summer workouts and 7-on-7 competitions that we really have a great core that are willing to do whatever it takes to get better," Koenig said. "They want to be good, they're willing to put in the time. They just need to get experience and hopefully we can keep games close and be competitive as they gain experience so that they can figure out the ropes."
Stanley-Boyd finished 6-4 a season ago, falling to Elk Mound 41-23 in the opening round of the Division 5 playoffs. The Orioles continued a streak of qualifying for the postseason each season of the 2010s, but right now the focus for Stanley-Boyd is on gaining experience.
"A big change for us is we have competition at every position," Koenig said. "Without those key guys returning there really isn't a clear-cut starter and they are really fighting for those starting spots. A lot of positions will really be by committee as we're trying to balance tempo and keep them fresh, but it will be exciting."
With large junior and sophomore classes, many players will be making the leap to varsity play not that far removed from middle school.
"As you get older the game slows down and it slows down with the more experience you get. That's going to be the big thing – how fast is the game going to be playing front of you?" Koenig said. "Going from eighth grade to freshman year and from freshman year to sophomore year the game is a lot faster and those guys that had some experience last year will hopefully have the game start to slow down.
"But we are inexperienced at the quarterback position, we are inexperienced on the offensive line, inexperienced on the defensive line, just about every position we are inexperienced. It's going to be time to see things, understand things, really see how the offense and defense schemes together as a whole instead of seeing it as individual plays or individual alignments."
The challenge for the Orioles will come in gaining experience in the always tough Cloverbelt Conference. The schedule isn't easy early for Stanley-Boyd, who opens the season by hosting Altoona on Aug. 23 before facing Stanley-Boyd alum Ryan Winkler's Marathon squad on the road on Aug. 30. The Orioles first half schedule continues at defending league champion Eau Claire Regis on Sept. 5 before hosting second-place finishing Spencer/Columbus on Sept. 13 and rival Cadott on Sept. 20.
"We just need time. We just need experience and time and a lot of reps and a lot more reps and a lot more reps," Koenig said. "They are a fun group. They are fast and they are athletic. They're just young and it's going to be a work in progress."
Previous 10 Seasons
| Year | W | L | Playoffs | Coach |
| --- | --- | --- | --- | --- |
| 2018 | 6 | 4 | D5 First Round | Jeff Koenig |
| 2017 | 10 | 1 | D5 Second Round | Jeff Koenig |
| 2016 | 11 | 2 | D5 Semifinals | Jeff Koenig |
| 2015 | 10 | 2 | D5 Quarterfinals | Jeff Koenig |
| 2014 | 11 | 1 | D5 Semifinals | Jeff Koenig |
| 2013 | 14 | 0 | D5 State Champions | Jeff Koenig |
| 2012 | 7 | 2 | D5 First Round | Jeff Koenig |
| 2011 | 8 | 4 | D5 Quarterfinals | Jeff Koenig |
| 2010 | 6 | 4 | D5 First Round | Jeff Koenig |
| 2009 | 3 | 6 | N/A | Jeff Koenig |
Stanley-Boyd football practice 8-12-19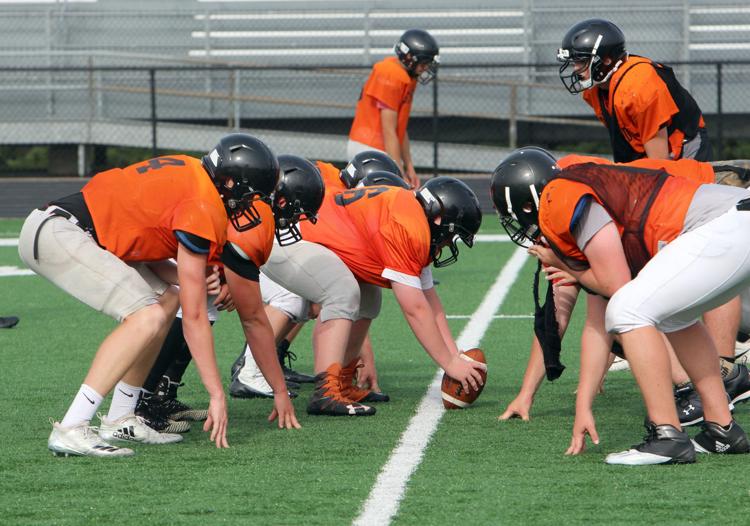 Stanley-Boyd football practice 8-12-19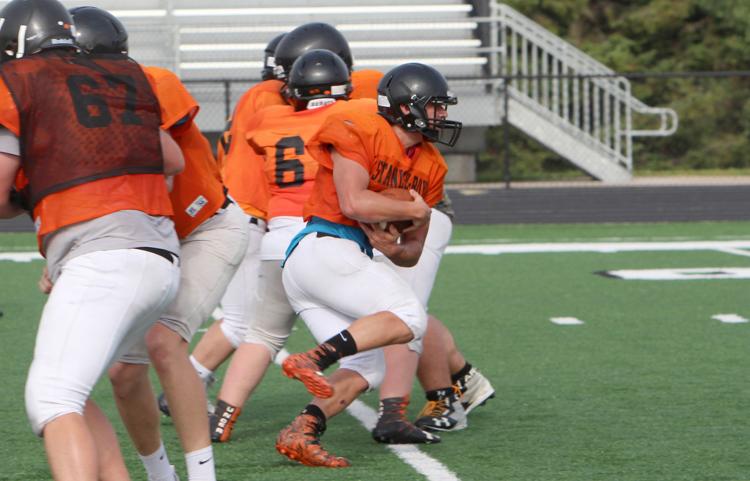 Stanley-Boyd football practice 8-12-19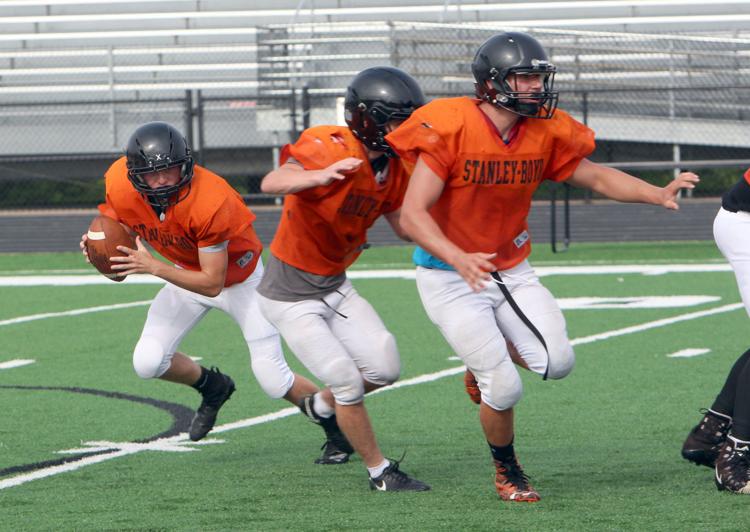 Stanley-Boyd football practice 8-12-19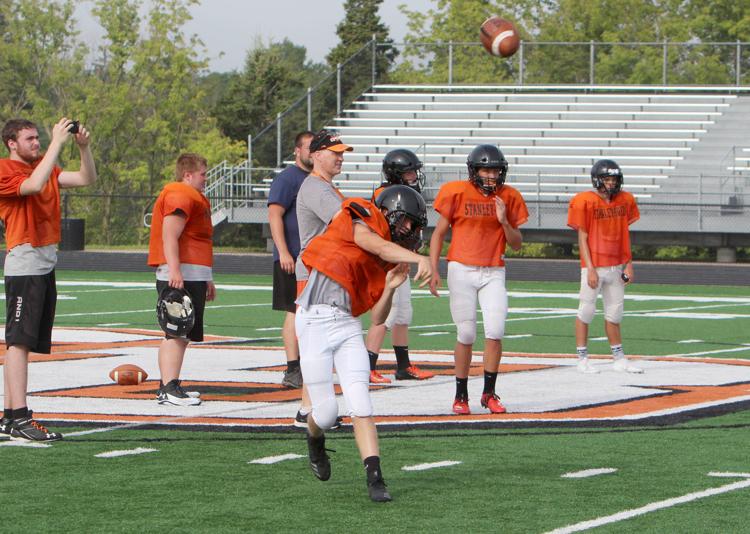 Stanley-Boyd football practice 8-12-19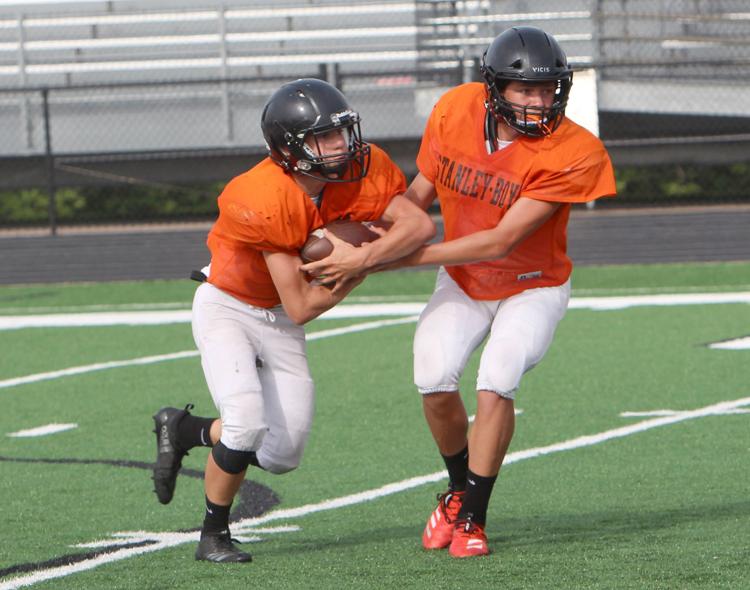 Stanley-Boyd football practice 8-12-19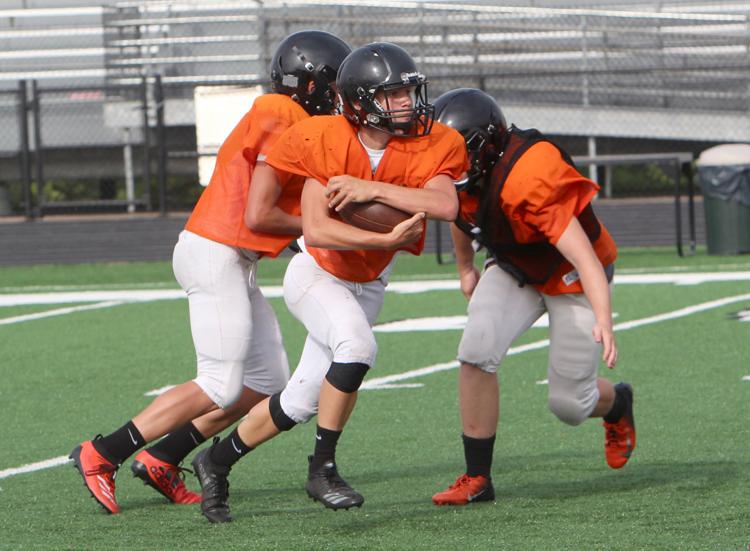 Stanley-Boyd football practice 8-12-19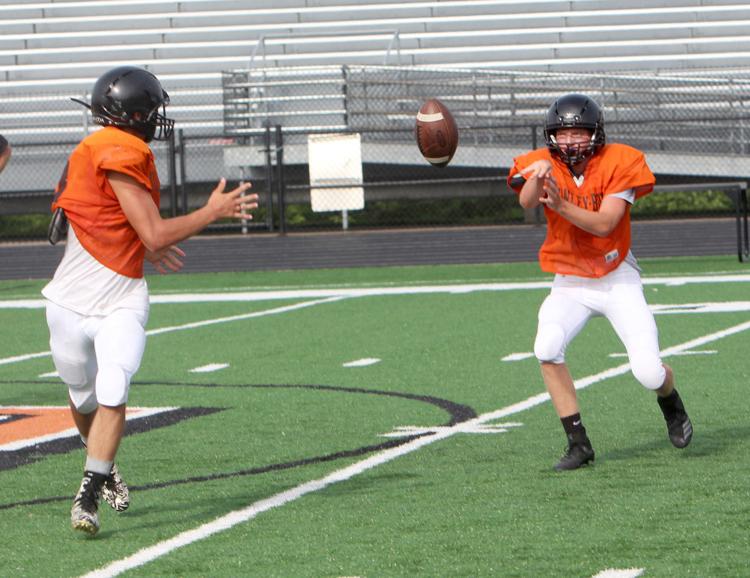 Stanley-Boyd football practice 8-12-19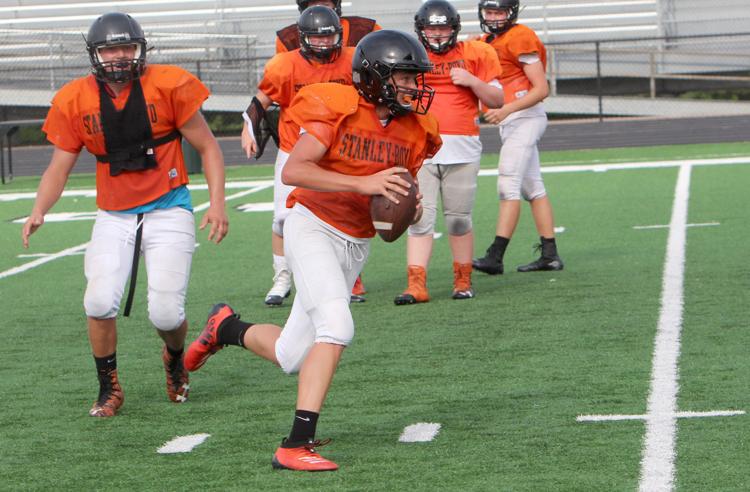 Stanley-Boyd football practice 8-12-19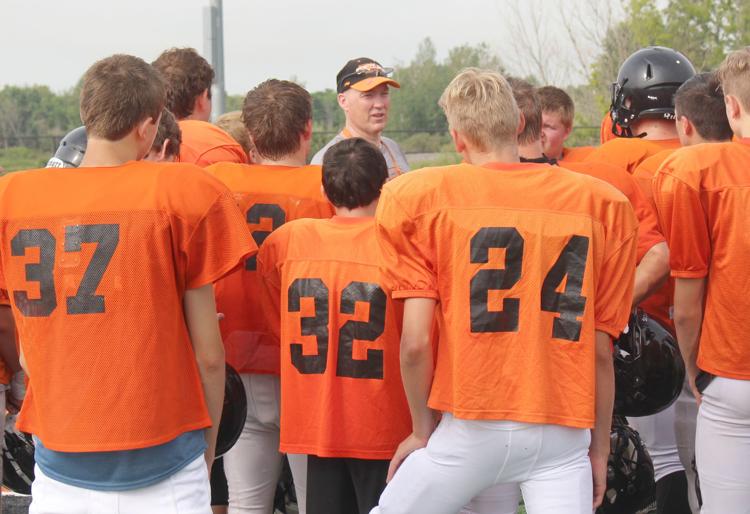 Stanley-Boyd football practice 8-12-19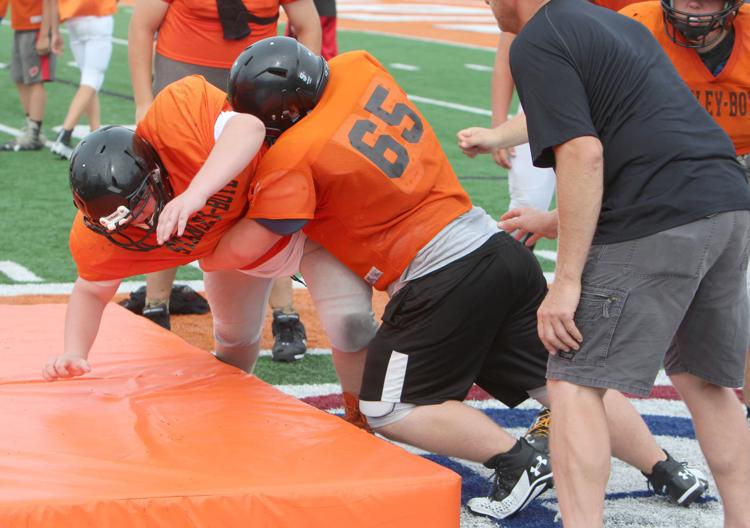 Stanley-Boyd football practice 8-12-19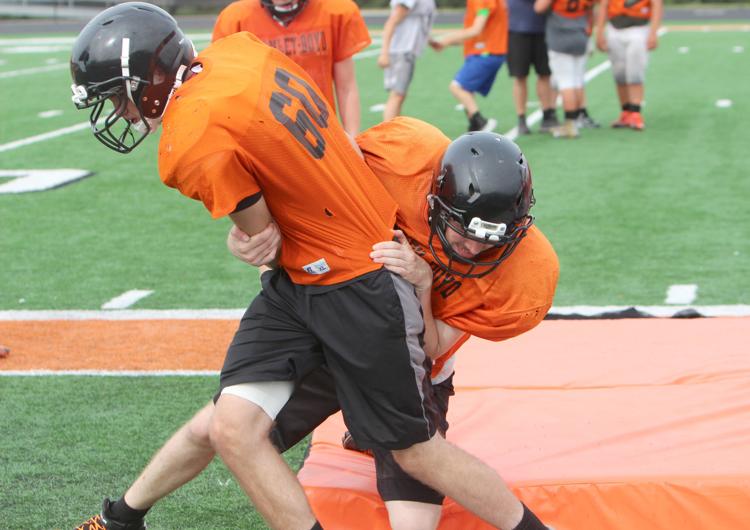 Stanley-Boyd football practice 8-12-19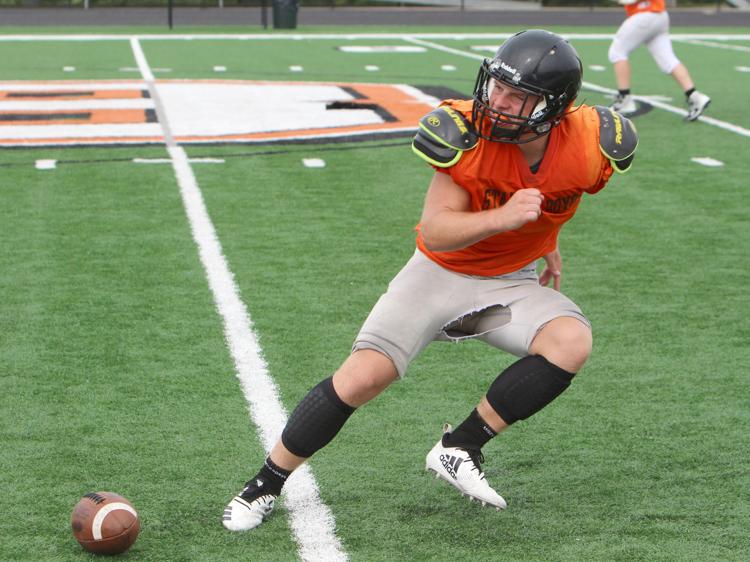 Stanley-Boyd football practice 8-12-19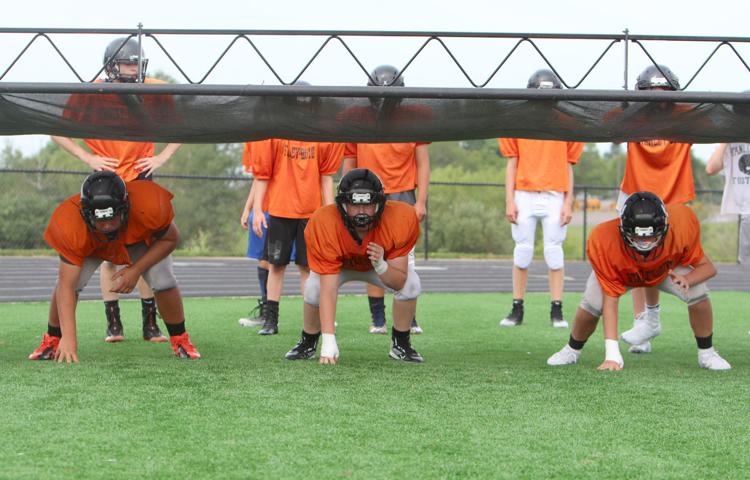 Stanley-Boyd football practice 8-12-19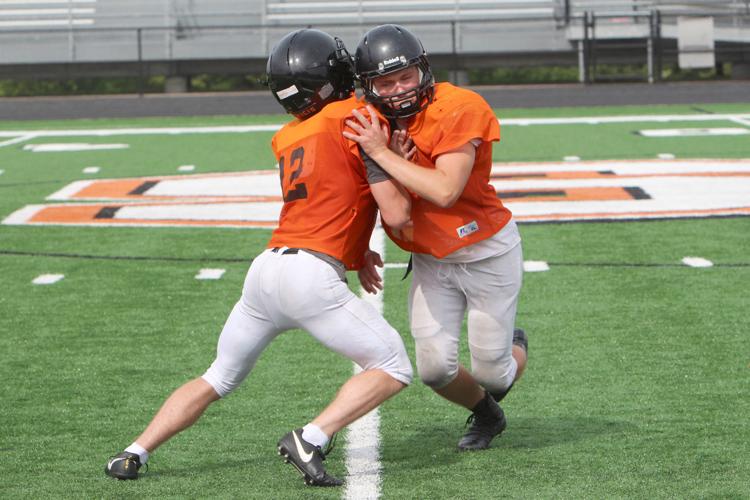 Stanley-Boyd football practice 8-12-19