HOLCOMBE — In recent years the Lake Holcombe/Cornell football team has established itself as a bona fide playoff contender.
Now with a strong returning cast anchored by a 13-player senior class, the Knights want to become more than that.
Troy Story enters his fourth year leading the Knights and on the heels of back-to-back Division 6 playoff berths, Lake Holcombe/Cornell has the roster in place to make more noise this fall.
Schedule
| Date | Opponent |
| --- | --- |
| Aug. 23 | at Flambeau (nonconference) |
| Aug. 30 | at Almond-Bancroft |
| Sept. 6 | at Clear Lake |
| Sept. 13 | Turtle Lake (Holcombe) |
| Sept. 20 | Flambeau (Cornell) |
| Sept. 27 | at Elmwood/Plum City |
| Oct. 4 | Webster (Holcombe) |
| Oct. 11 | at Unity |
| Oct. 18 | at Grantsburg |
"Our first goal is to make the playoffs and I think we were satisfied in just making playoffs (in the past) and this group is not like that, they're looking beyond it hopefully," Story said. "When it comes down to it, it starts with our first game and it just goes from there."
Lake Holcombe/Cornell returns experience in nearly every position group, giving Story confidence his team can put together a strong season. All-conference honorees Kaden Kinney (OLB), Josh Jones (DB), Aden Story (DE) and Jordan Spegal (T) return, as does running back/linebacker Tate Sauerwein after putting up 200 receiving yards last year.
Kinney made 68 tackles, had a pair of sacks and also had 201 yards receiving, but will get the chance to take over at quarterback.
"We've got every bit of confidence in him to run the whole thing," Story said of Kinney. "He's been around. He's played just about every position for us and he's one of those guys that you want him to have the ball at all times."
Jones made 26 tackles and two fumble recoveries on his way to second team all-conference accolades while Story had 32 tackles and one sack. Lake Holcombe/Cornell's deep senior class is expected to make an impact all over and has already shown up in midseason form.
"I'm pretty impressed at how many guys are in shape coming in (to the season)," Story said. "A few guys really worked hard over the summer and you can tell it already."
This senior group is also special to coach Story, as they are the first class he has coached all the way through high school.
You have free articles remaining.
"They expect a lot of each other," Story said. "They're going to push each other. The people that we've got look out for each other."
Past Six Seasons
| Year | Record | Playoffs | Coach |
| --- | --- | --- | --- |
| 2018 | 6-4 | D6 First Round | Troy Story |
| 2017 | 4-6 | D6 First Round | Troy Story |
| 2016 | 3-6 | N/A | Troy Story |
| 2015 | 4-5 | N/A | John Stender |
| 2014 | 5-5 | D6 First Round | John Stender |
| 2013 | 1-8 | N/A | Jeff Moore |
Lake Holcombe/Cornell is once again a part of a retooled Lakeland Conference, a league that has been constantly changing in recent years due to teams opting to play 8-man football or to move to other conferences.
Not long ago the Lakeland was made up of three different conferences, but now is down to being one eight-team league after St. Croix Falls and Cameron left the Lakeland to join the Heart O'North Conference and Pepin/Alma moved to the Dairyland Conference.
"Half our schedule we haven't played these teams in two or three years," Story said. "The talent they have, we don't know a whole lot about them at this point."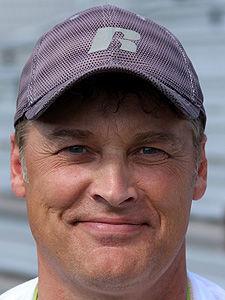 The Lakeland will change again in 2020 when the Wisconsin Football Coaches Association's conference realignment plan goes into play. Lake Holcombe/Cornell will remain in the Lakeland.
Lake Holcombe/Cornell finished fourth last season in the North Lakeland Conference and a stronger performance in league play could go a long way to strengthening the Knights' postseason seed. Lake Holcombe/Cornell entered the postseason as a No. 8 seed in 2017 and 2018 and lost their opening matchups to top-seeded Melrose-Mindoro and Eau Claire Regis.
The Knights will have to be road warriors this fall as they play six of their nine regular season games away from home, beginning with their season opener at Flambeau on Aug. 23. The Falcons and Knights are both Lakeland schools, but their first matchup will count as a nonconference game with the two teams meeting again on Sept. 20 in Cornell. Lake Holcombe/Cornell plays its first three games on the road before home games against Turtle Lake (Sept. 13), Flambeau (Sept. 20) and Webster (Oct. 4) in the middle of the season.
"These guys they're a fun bunch," Story said. "We're looking to have some fun this year."
Lake Holcombe/Cornell football practice 8-8-19
Lake Holcombe/Cornell football practice 8-8-19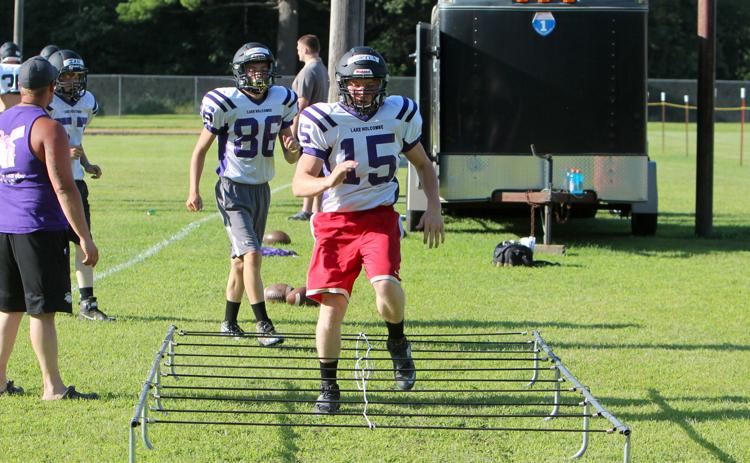 Lake Holcombe/Cornell football practice 8-8-19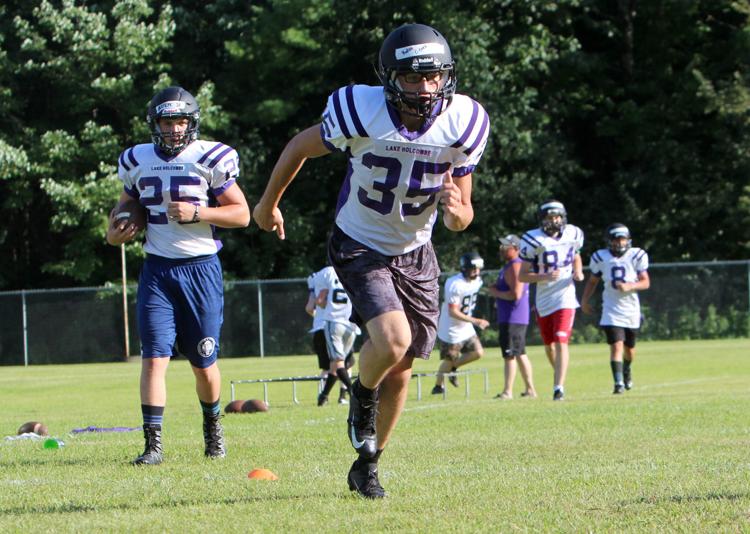 Lake Holcombe/Cornell football practice 8-8-19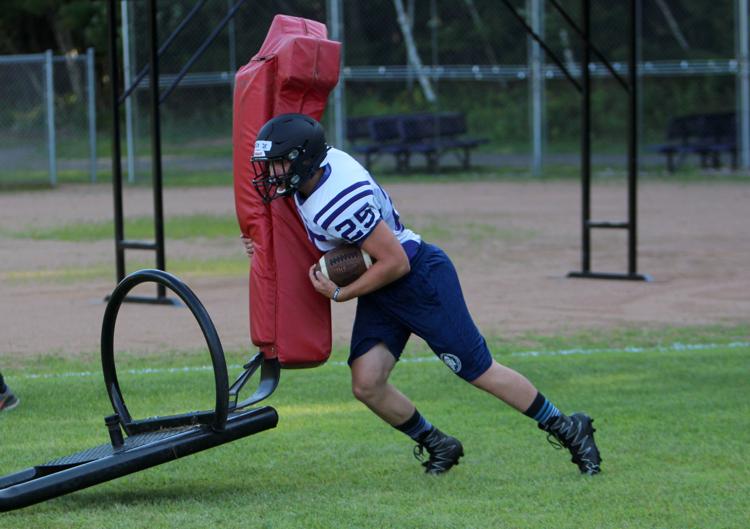 Lake Holcombe/Cornell football practice 8-8-19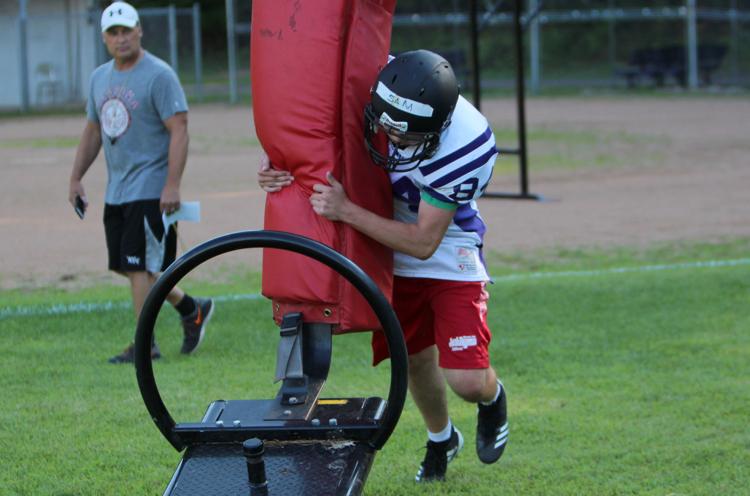 Lake Holcombe/Cornell football practice 8-8-19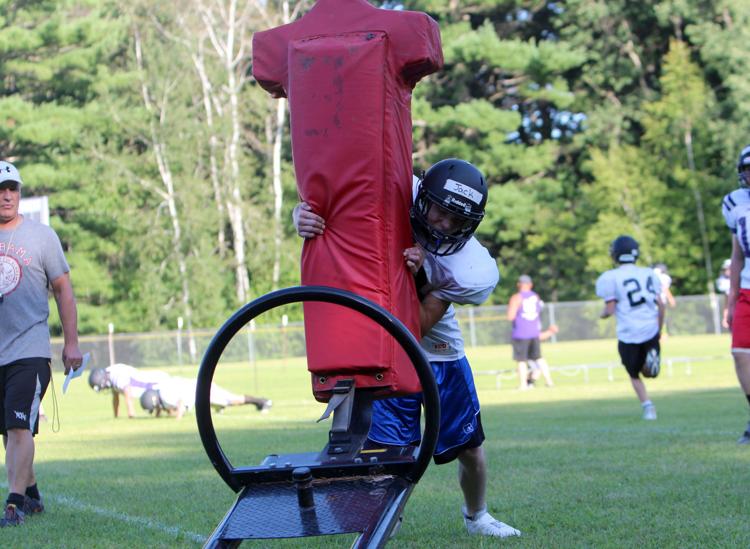 Lake Holcombe/Cornell football practice 8-8-19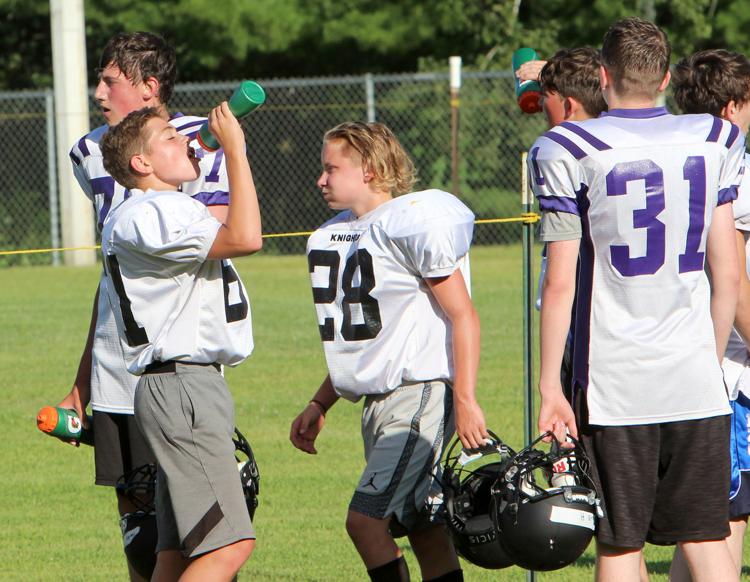 Lake Holcombe/Cornell football practice 8-8-19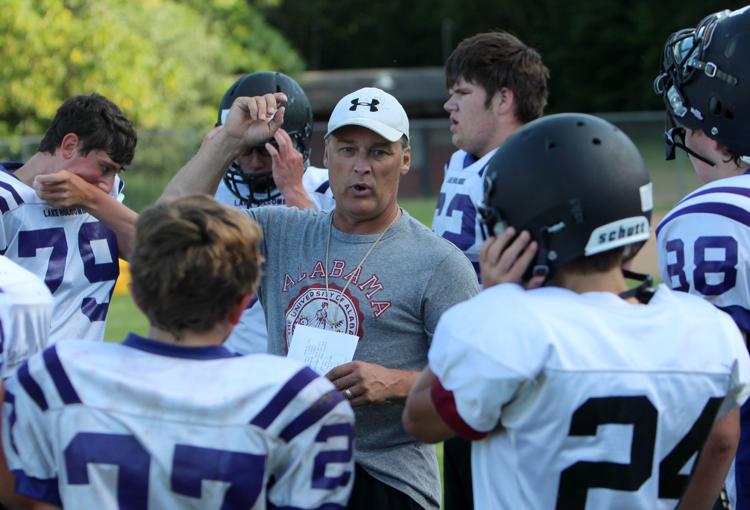 Lake Holcombe/Cornell football practice 8-8-19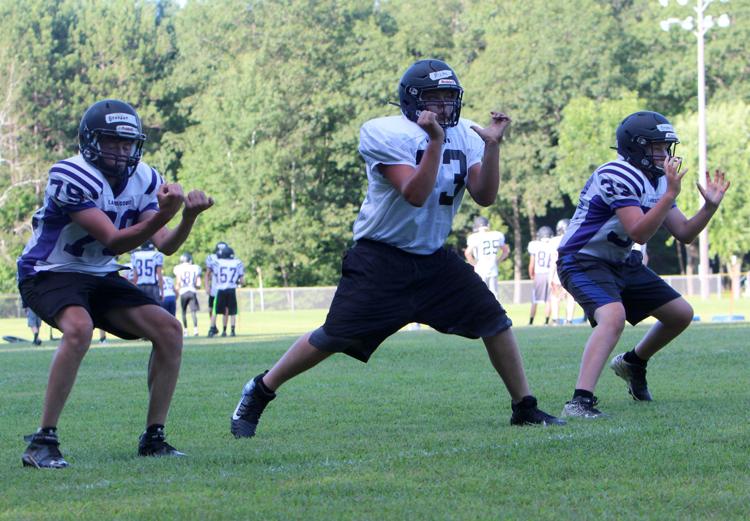 Lake Holcombe/Cornell football practice 8-8-19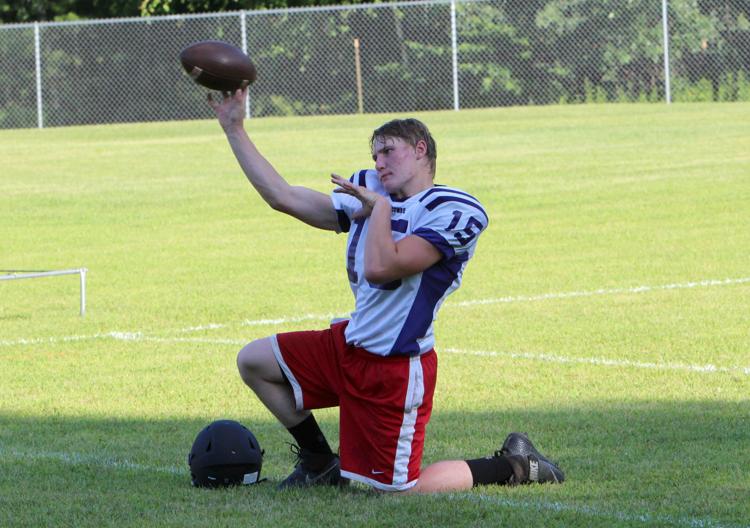 Lake Holcombe/Cornell football practice 8-8-19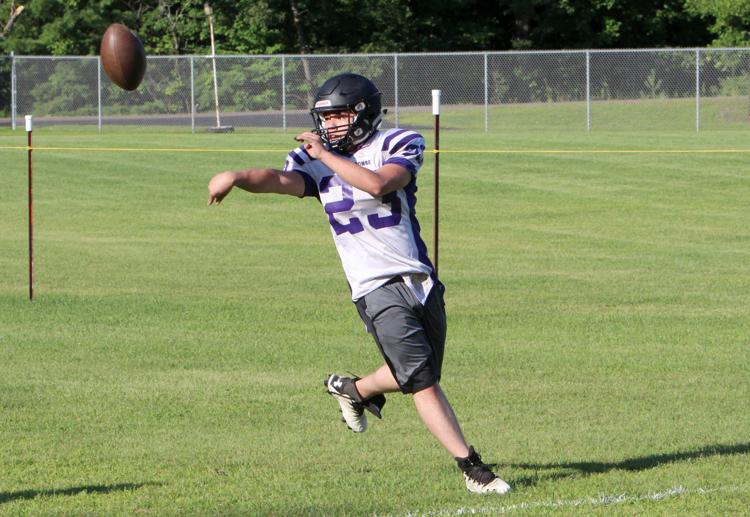 Lake Holcombe/Cornell football practice 8-8-19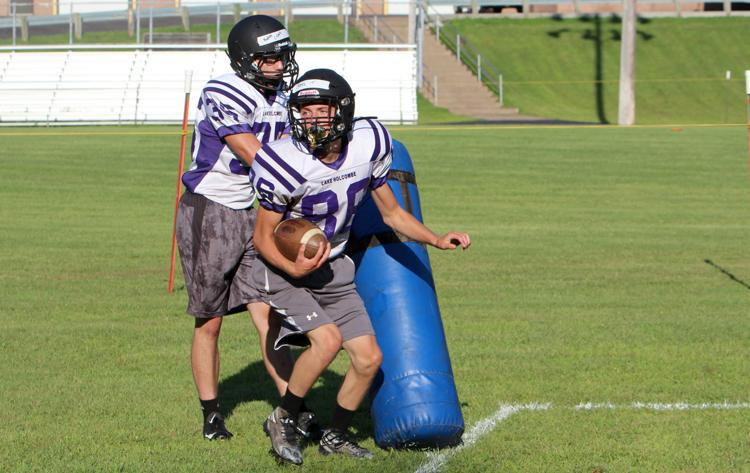 Lake Holcombe/Cornell football practice 8-8-19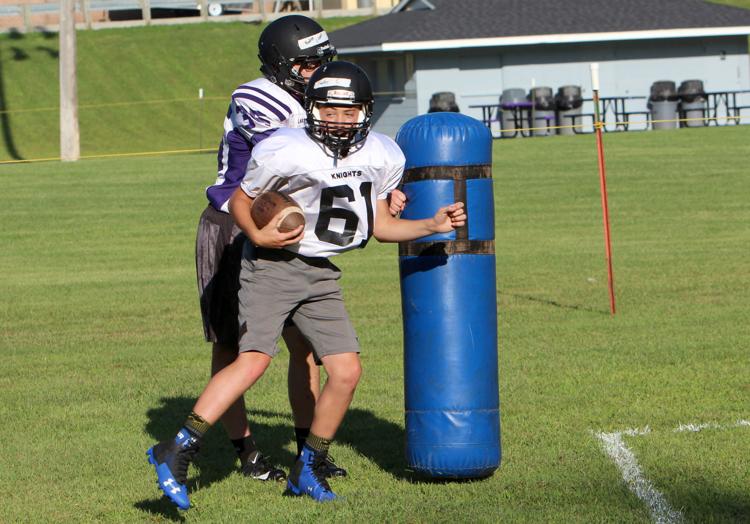 Lake Holcombe/Cornell football practice 8-8-19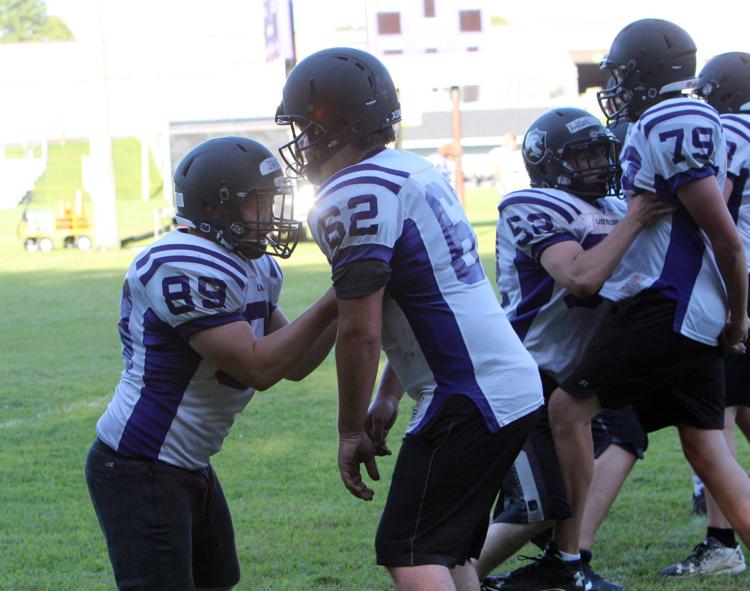 Lake Holcombe/Cornell football practice 8-8-19