A lot changed over 10 minutes and 48 seconds for the McDonell football team.
The Macks led 22-21 with less than 11 minutes to go until halftime before Elkhart Lake-Glenbeulah scored the quarter's final 43 points as the Resorters rolled to a 74-22 win over the Macks on Friday at Dorais Field.
Elkhart Lake-Glenbeulah (4-3) piled up nearly 500 yards of total offense in the contest, keeping the pressure on the Macks after McDonell scored three touchdowns in the first 13:12 of Friday's game. McDonell took the lead in the second quarter when Tanner Opsal threw his third touchdown pass of the half, finding Kendren Gullo on a 6-yard score with the duo connecting again on the 2-point try to push the Macks in front 22-21.
The Resorters answered nearly immediately as Jesse Guerrero broke free on a 51-yard touchdown run on the first play of Elkhart Lake-Glenbeulah's next drive and the Resorters scored on their final six possessions of the quarter to take a 64-22 lead into the locker room.
"Defensively we've got to figure something else out," McDonell coach Jason Cox said. "We're getting gashed right now and we were short a couple guys but we're not going to use that as an excuse. We've got to have the next man up come in there and make some plays. We just have to guys that really want to go and play defense. We have guys that are playing both ways a lot and they're giving effort on offense and maybe not quite so much on defense so we've got to get hungry to go play defense and make tackles."
Guerrero ran for 248 yards and four touchdowns on just eight carries and also caught a touchdown. Brady Hassinger, Faistlin Lopez-Lloyd and Kean O'Neil added scoring runs for Elkhart Lake-Glenbeulah as the Resorters ran for 446 yards to go with two touchdown passes from Hassinger and another from Lopez-Lloyd. O'Neil also booted a 19-yard field goal in the second half as the Resorters held the Macks out of the end zone for the final 34:48 of the game.
McDonell (2-4) opened the game strong offensively through the air. Opsal completed 16 of his first 20 passes with three touchdowns as the Macks kept pace. McDonell found the end zone on its opening drive as a 34-yard reception by Noah Hanson followed by a 27-yard catch from Kendren Gullo set the team up inside the Resorter 5-yard line and two plays later Hanson made a toe-dragging catch along the sideline in the end zone for the score.
You have free articles remaining.
Elkhart Lake/Glenbeulah scored on its initial two drives and led 14-8 before the Macks evened the game up as a 59-yard Opsal-to-Gullo connection again set the team up inside the Resorter red zone and again Opsal would find Hanson for a score, this time from five yards out to tie the game with 3:38 left in the first quarter.
"We came out pretty much on fire on offense," Cox said. "We were moving the ball and scoring and doing a lot of good things. We just have to keep that up throughout. It's tough to keep up with a team when we have to score every possession so we're maybe too hard on ourselves and think we have to be too perfect, making big plays when we don't have to. That makes it kind of tough."
McDonell's final touchdown came on its next possession, answering a 14-yard scoring run from Hassinger. Hanson and Gullo caught a combined six passes on the drive with Hanson hauling in catches of 22 and 19 yards to set the Macks up at the Elkhart Lake/Glenbeulah 6-yard line with a first-and-goal before Opsal hit Gullo on the score.
Gullo caught nine passes for 142 yards while Hanson had 123 receiving yards on nine receptions.
The Macks return to action on Sat, Oct. 12 at Dorais Field for an afternoon matchup with Chequamegon before ending the regular season at Phillips on Oct. 18.
"We're just going to try to rebound and see if we can finish strong at the end of the season," Cox said.
Elkhart Lake-Glenbeulah at McDonell football 10-4-19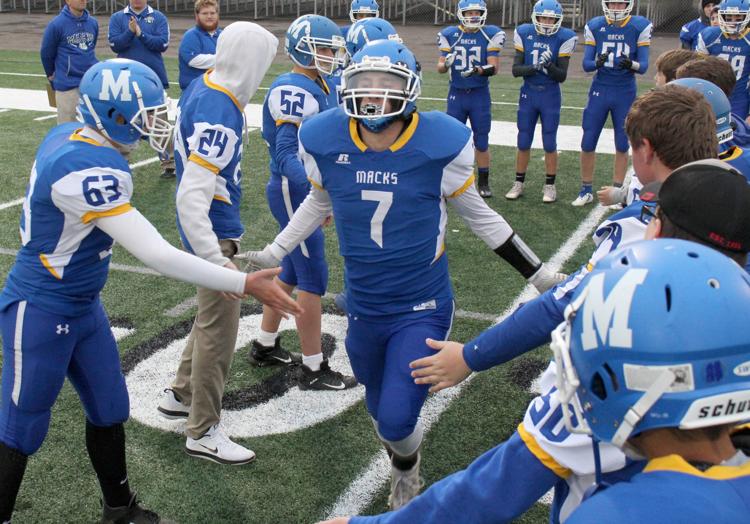 Elkhart Lake-Glenbeulah at McDonell football 10-4-19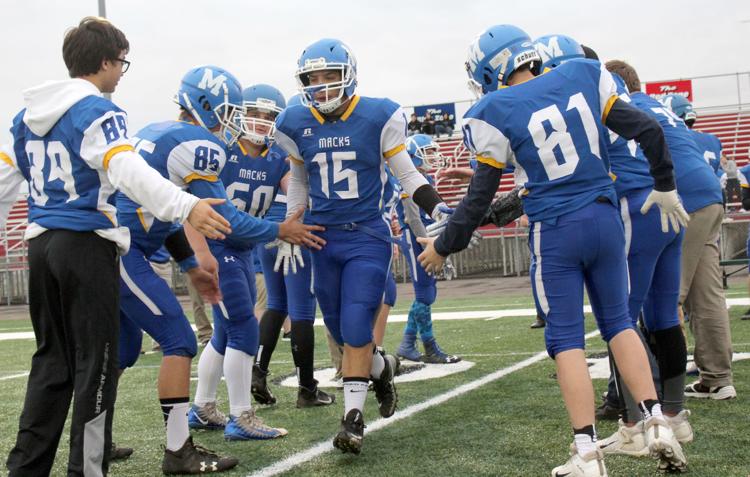 Elkhart Lake-Glenbeulah at McDonell football 10-4-19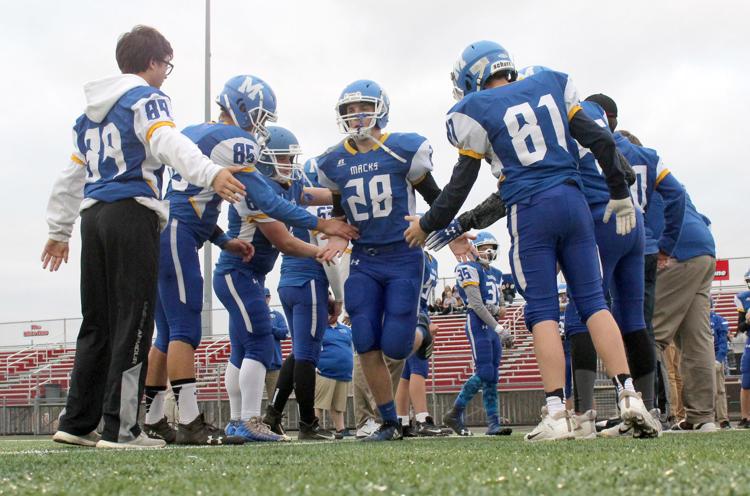 Elkhart Lake-Glenbeulah at McDonell football 10-4-19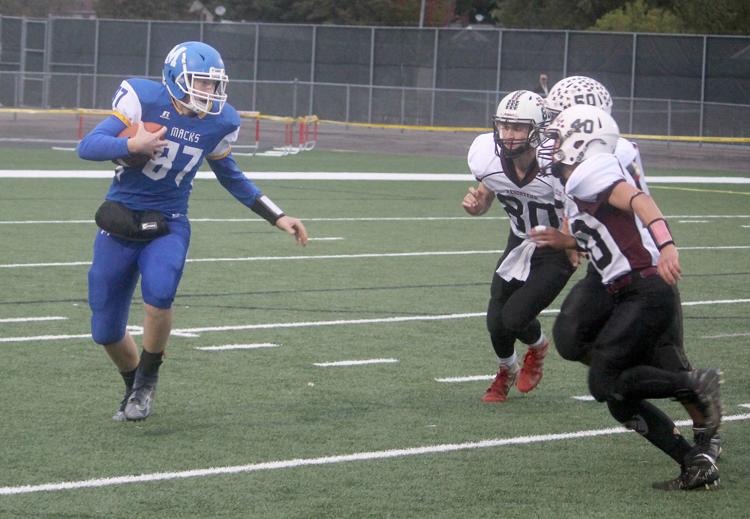 Elkhart Lake-Glenbeulah at McDonell football 10-4-19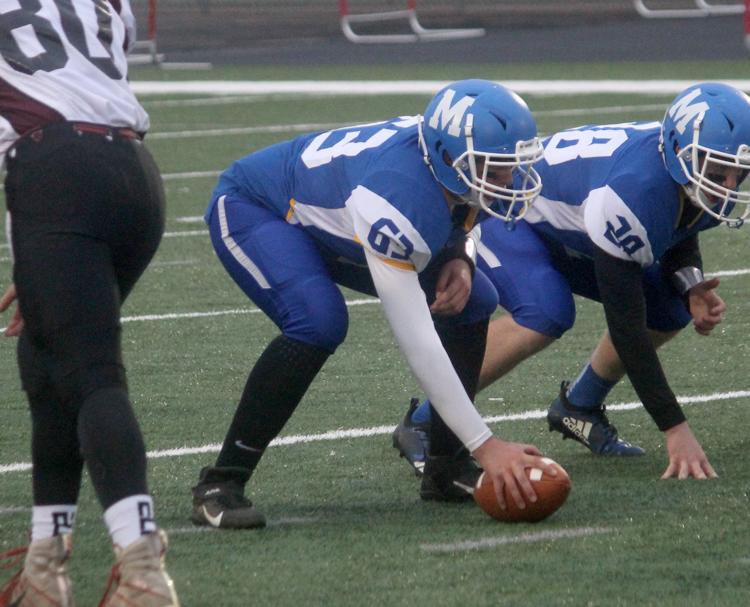 Elkhart Lake-Glenbeulah at McDonell football 10-4-19
Elkhart Lake-Glenbeulah at McDonell football 10-4-19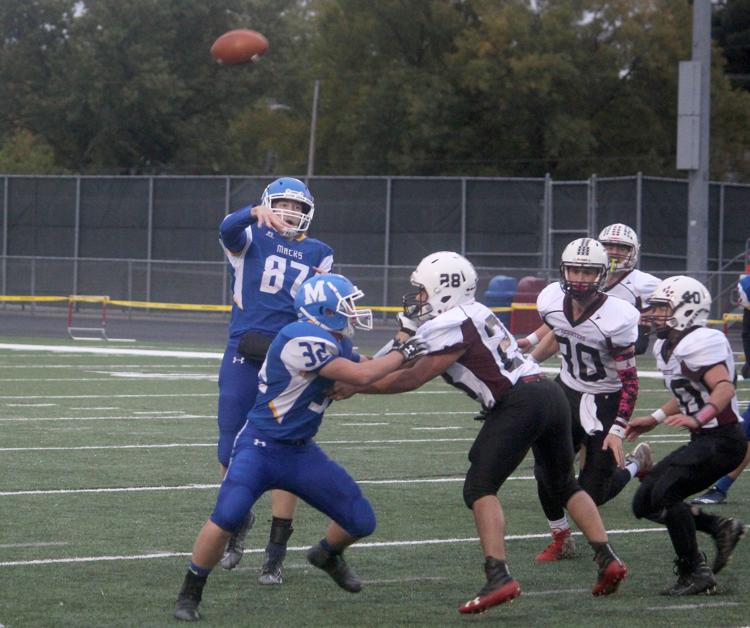 Elkhart Lake-Glenbeulah at McDonell football 10-4-19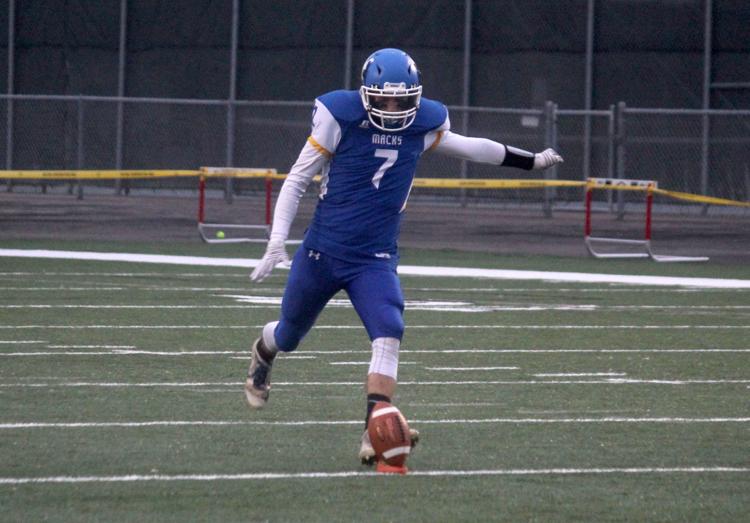 Elkhart Lake-Glenbeulah at McDonell football 10-4-19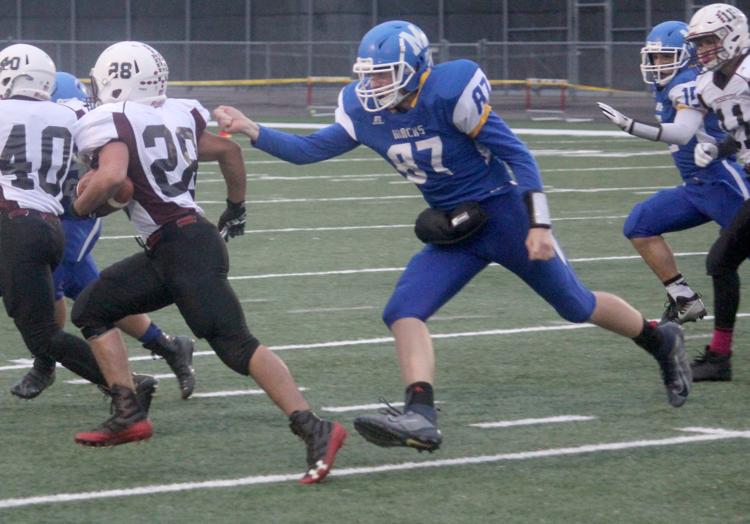 Elkhart Lake-Glenbeulah at McDonell football 10-4-19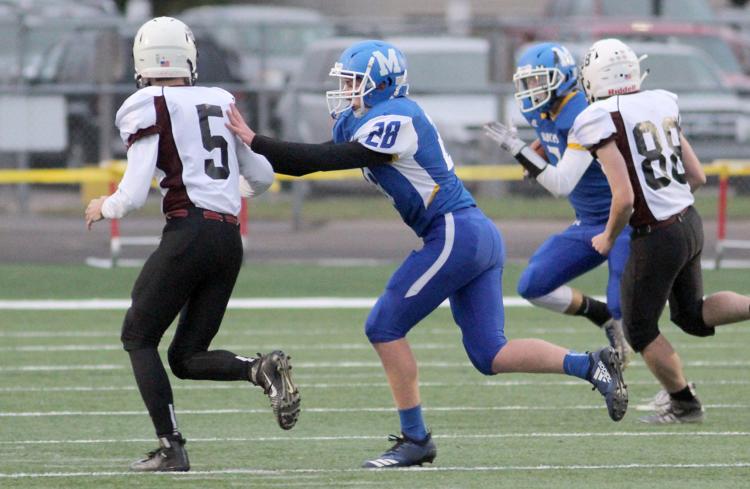 Elkhart Lake-Glenbeulah at McDonell football 10-4-19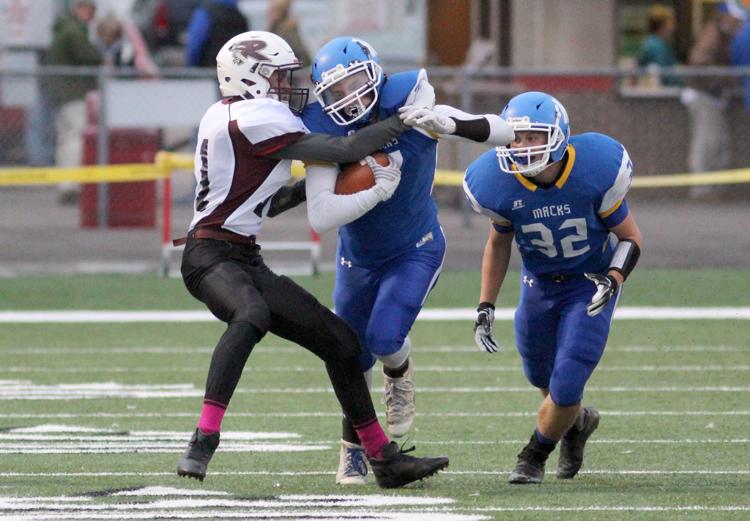 Elkhart Lake-Glenbeulah at McDonell football 10-4-19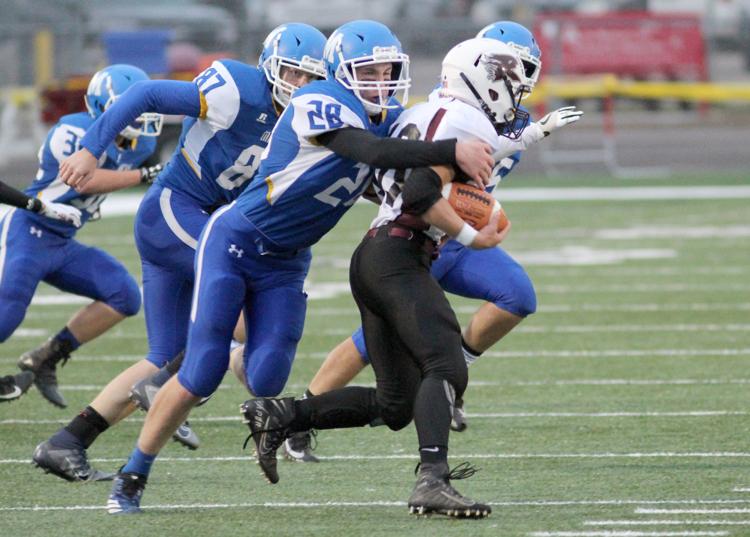 Elkhart Lake-Glenbeulah at McDonell football 10-4-19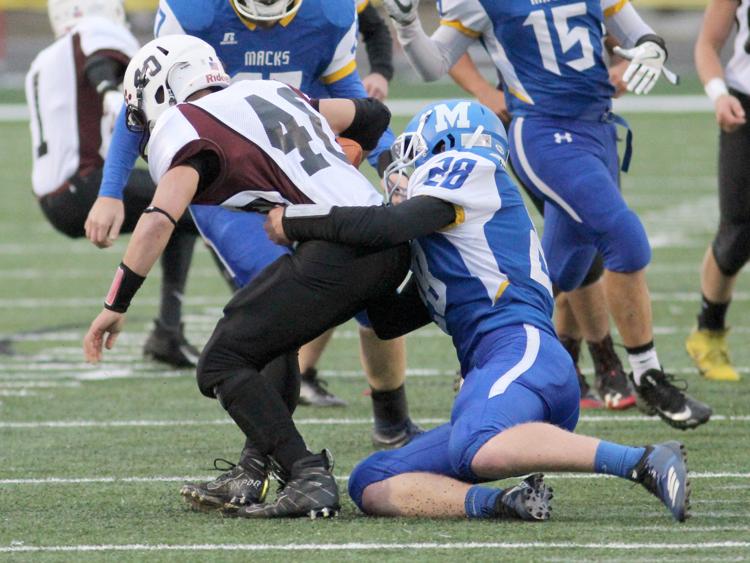 Elkhart Lake-Glenbeulah at McDonell football 10-4-19
Elkhart Lake-Glenbeulah at McDonell football 10-4-19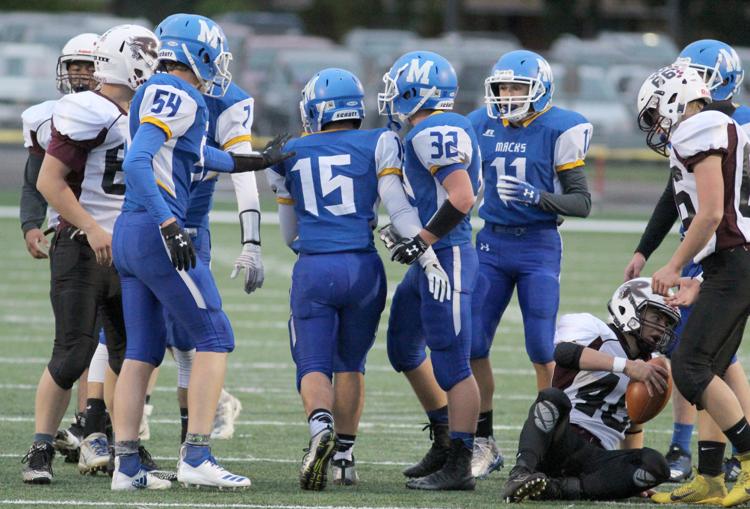 Elkhart Lake-Glenbeulah at McDonell football 10-4-19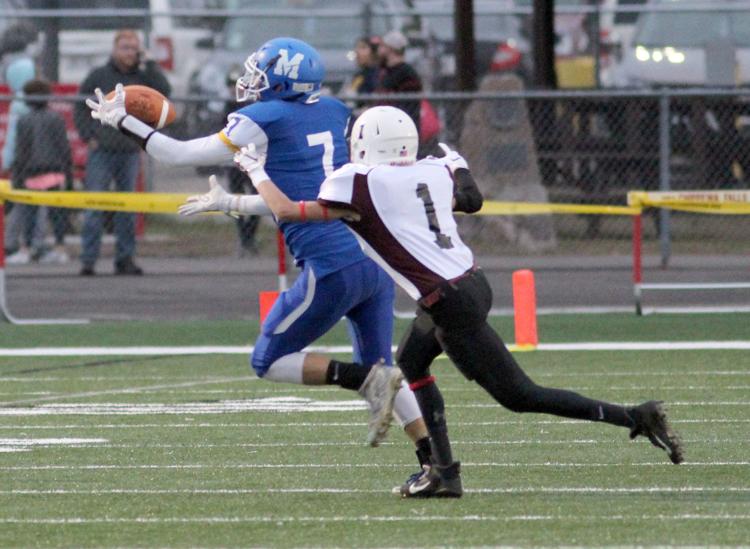 Elkhart Lake-Glenbeulah at McDonell football 10-4-19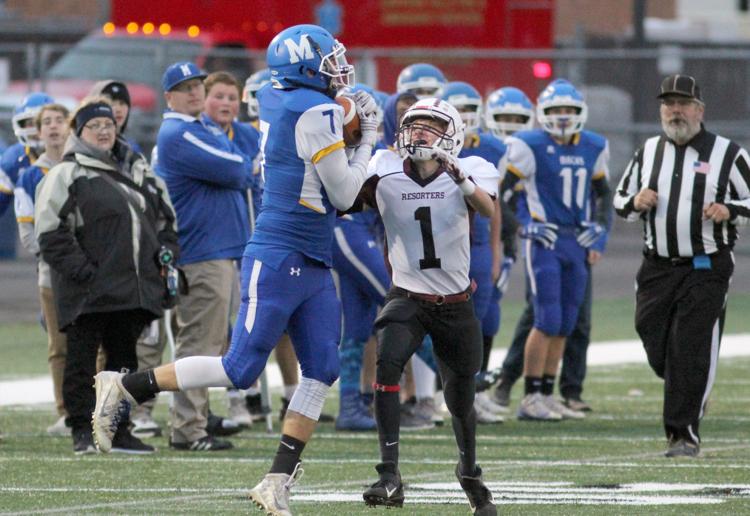 Elkhart Lake-Glenbeulah at McDonell football 10-4-19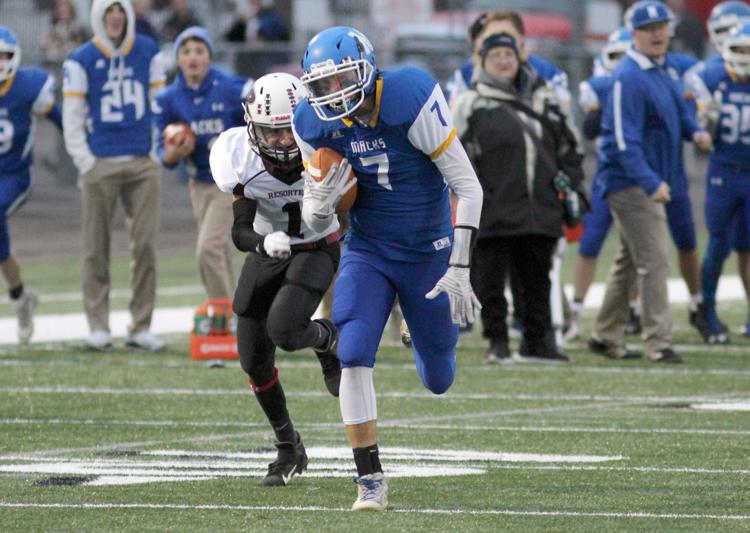 Elkhart Lake-Glenbeulah at McDonell football 10-4-19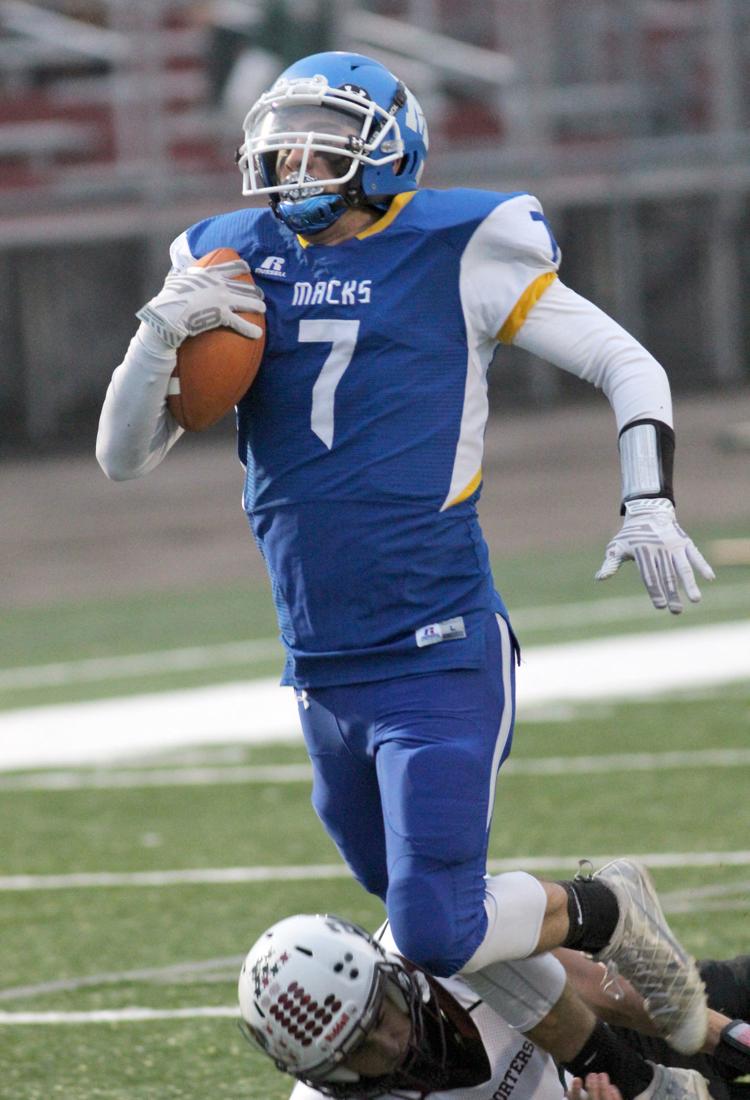 Elkhart Lake-Glenbeulah at McDonell football 10-4-19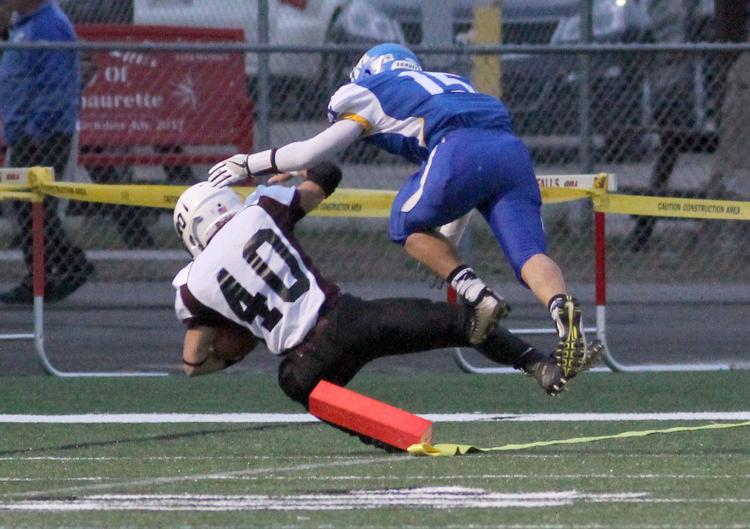 Elkhart Lake-Glenbeulah at McDonell football 10-4-19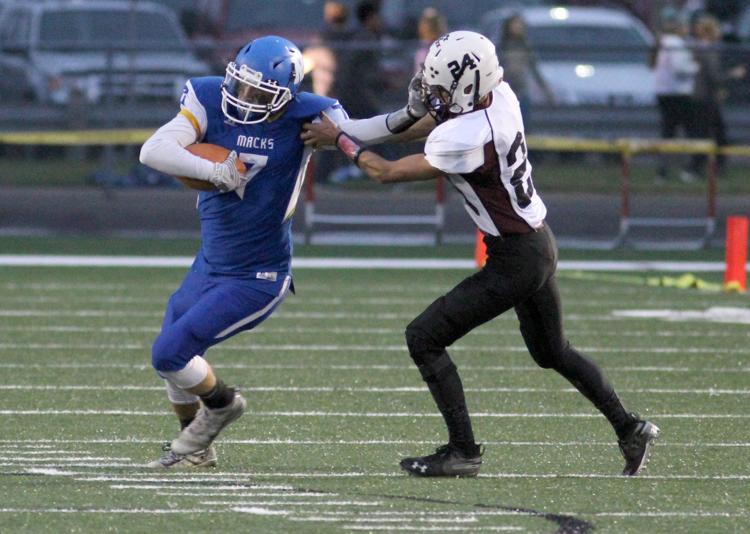 Elkhart Lake-Glenbeulah at McDonell football 10-4-19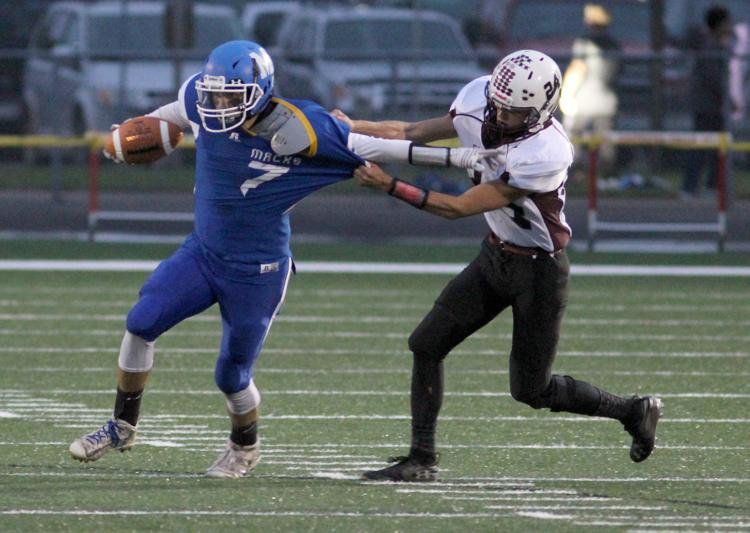 Elkhart Lake-Glenbeulah at McDonell football 10-4-19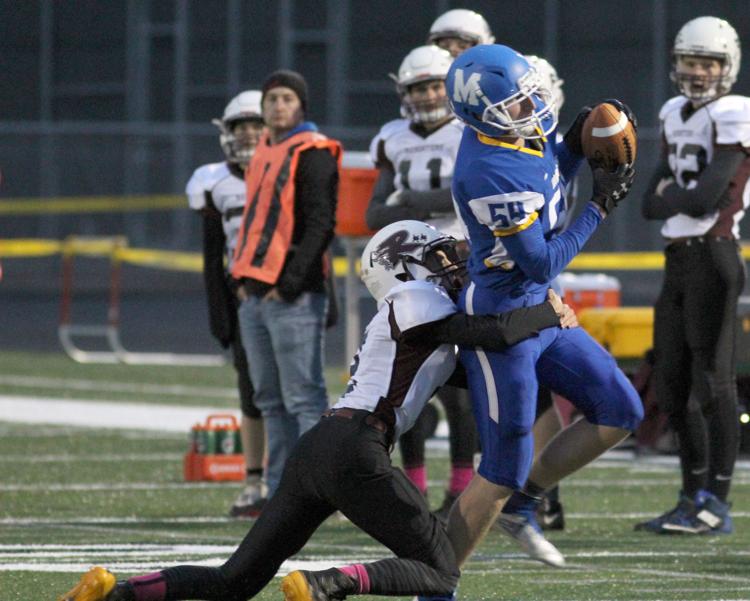 Elkhart Lake-Glenbeulah at McDonell football 10-4-19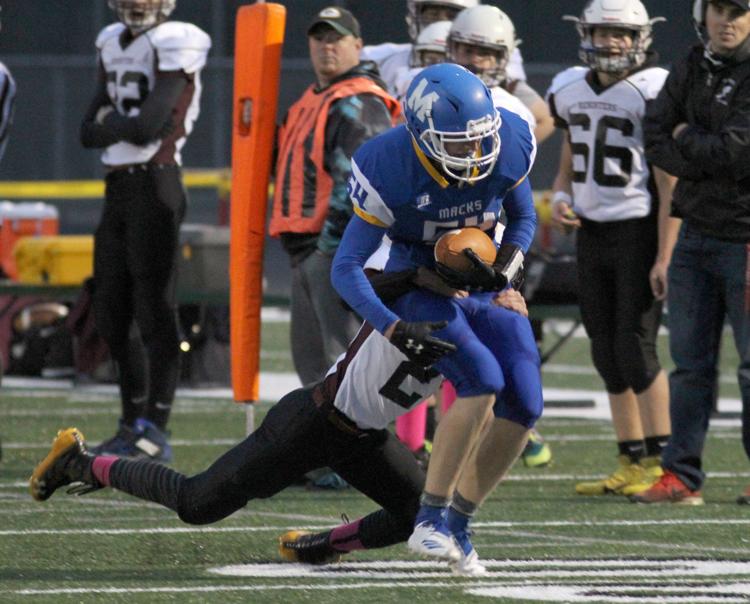 Elkhart Lake-Glenbeulah at McDonell football 10-4-19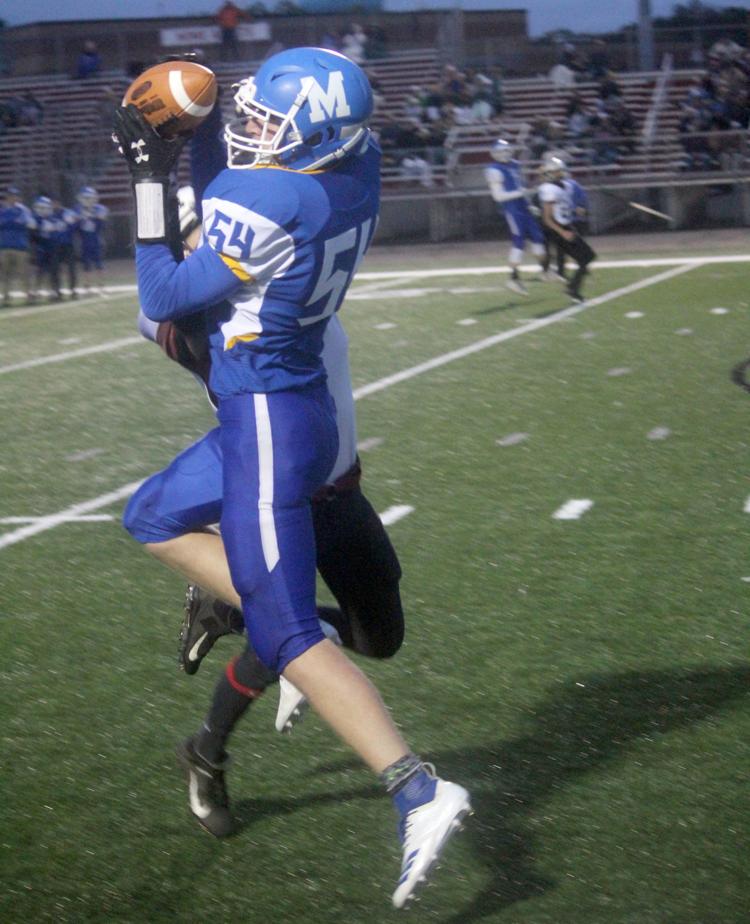 Elkhart Lake-Glenbeulah at McDonell football 10-4-19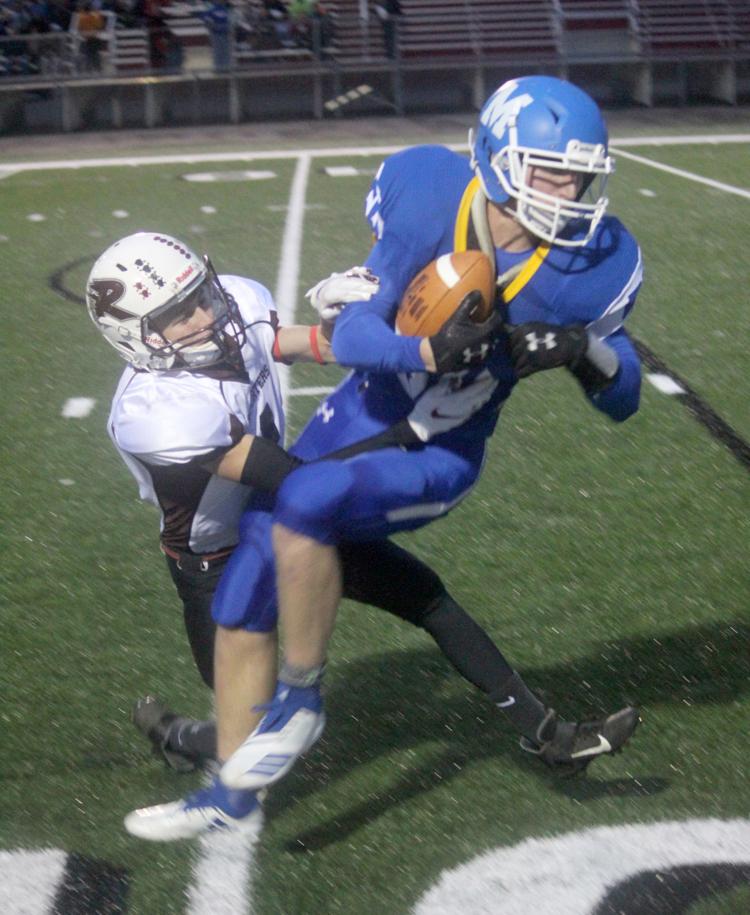 Elkhart Lake-Glenbeulah at McDonell football 10-4-19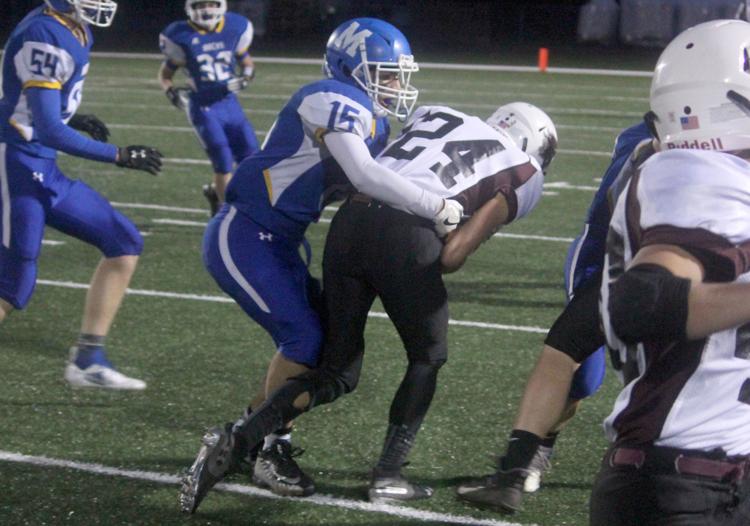 Elkhart Lake-Glenbeulah at McDonell football 10-4-19
Elkhart Lake-Glenbeulah at McDonell football 10-4-19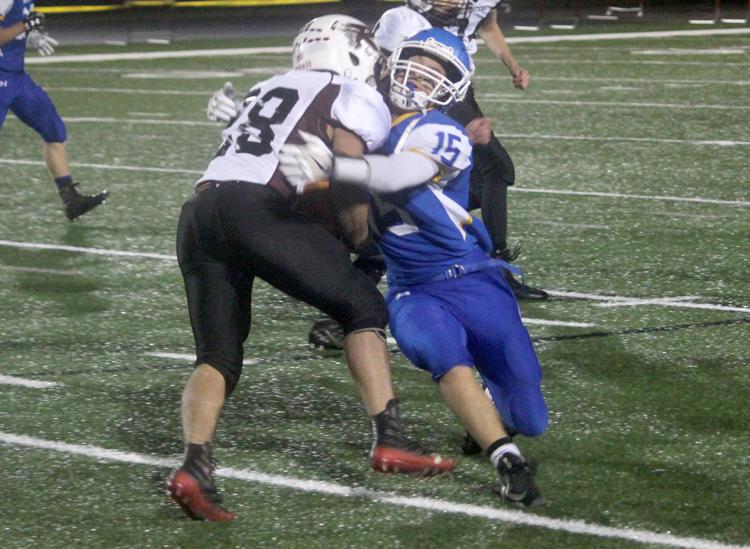 Elkhart Lake-Glenbeulah at McDonell football 10-4-19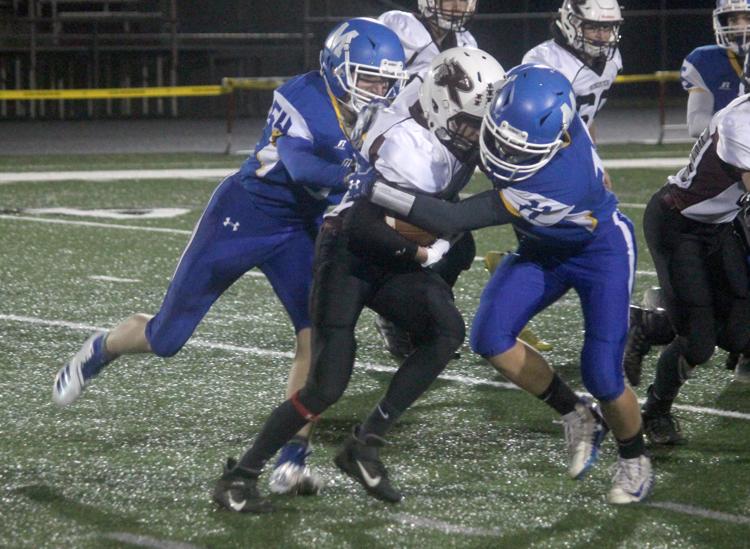 Elkhart Lake-Glenbeulah at McDonell football 10-4-19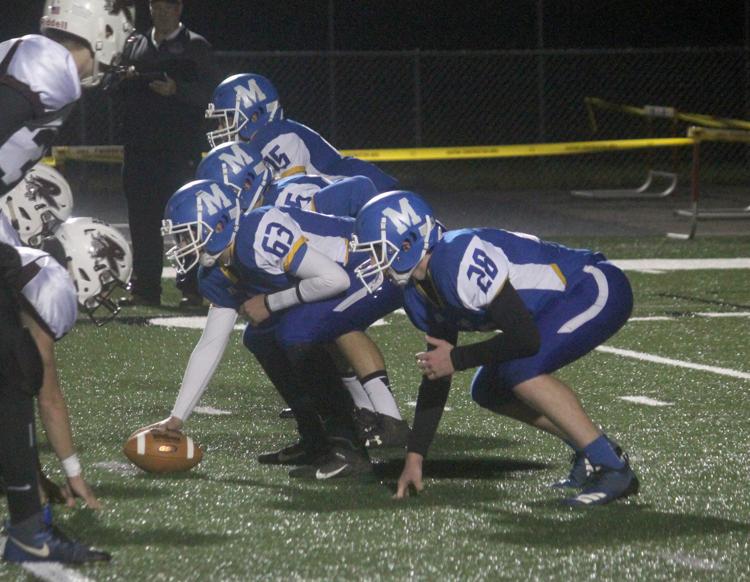 Elkhart Lake-Glenbeulah at McDonell football 10-4-19