A quick strike passing game proved too much to handle for the McDonell football team.
Wausau Newman, ranked second in the most recent 8-man WisSports.net state poll, totaled 482 yards of offense defeating the Macks 51-12 on Friday at Dorais Field.
"We were in good position and we tried to hang with them," McDonell coach Jason Cox said. "There were times where their receivers just beat us, times when their guys just outrun us or ran through us because they're big and strong and we got a lot of young guys."
The Cardinals put away the Macks early scoring twice in the first two minutes of the game thanks to a McDonell turnover on its first offensive play. The Cardinals scored four touchdowns in the first quarter and scored all of their points in the first half as the Macks struggle to contain quarterback Ben Bates, who threw for 243 yards and four touchdowns.
Wausau Newman drove 64 yards in seven plays on its first drive as Bates found Gavin Wulf for a nine-yard score. McDonell quarterback Tanner Opsal was picked off on his first pass attempt and two plays later Bates connected with Charlie McCarty for 28 yards and another touchdown.
McDonell failed to convert a first down through its first four possessions and Wausau Newman built a 28-0 advantage after 12 minutes of play.
"We're not helping the defense out by not moving the ball," Cox said. "We're going to have to be strong up front. The offensive line wasn't really giving up time to through or getting a push to run."
The Macks found some more offensive success in the second quarter as Opsal completed nine of this final 10 passes of the first half. With 10 minutes until the break McDonell began a drive at its own 46-yard line. Opsal completed consecutive passes to Ben Biskupski, Noah Hanson and Kendren Gullo setting up the Macks with a first down at the 16-yard line. The Cardinals sent a blitz at Opsal and but he lofted a pass down the middle of the field into the waiting hands of Dale Tetrault as the Macks got onto the scoreboard with just less than nine minutes until halftime. 
Bates and Joe Stephan each added rushing touchdowns in the second as Wausau Newman held a 51-6 advantage at half.
You have free articles remaining.
Opsal scored the final points of the game on a 6-yard run on the first play of the fourth quarter. He ended the game 12-of-23 for 130 yards, one touchdown and two interceptions. Tetrault hauled in six passes for a team-high 72 yards.
"We hit on some big plays in the passing game. I thought we were going to be able to hit on a few more than we did," Cox said. "That is kind of what our offense is going to be about. We have a lot playmakers who can make a lot of big plays so we need to hit on a few more of those."
McDonell struggled to find a run game totaling seven yards on 13 attempts.
Bates was 19-of-28 for 243 yards. He was involved in five touchdowns, passing for four and running in one. McCarty had five catches for 94 yards and Brennan Shaughnessy led Wausau Newman with 115 rushing yards on six carries.
"Wausau Newman is a team that we striving to be like them one day because they're kind of the class of 8-man right now," Cox said. "We can learn a lot from this game."
Although Wausau Newman racked more than 400 yards of offense Cox felt like his team played better defensively. The defense had less missed tackles and the offense did connect on some big plays. Challenging themselves against the state's top teams shows where McDonell hopes to get to and Macks want to quickly learn from the loss and respond with a win next week when they play next Saturday at Elcho/White Lake.
"Winning that game week one was huge for the guys and their confidence and even though we lost this game we realize that's a good team and we did some really good things," Cox said, "so we're still feeling pretty positive where we are at now."
Wausau Newman at McDonell 8-30-19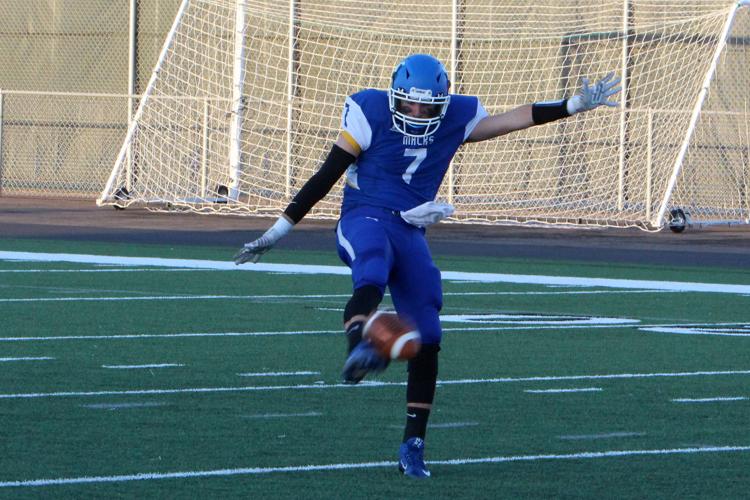 Wausau Newman at McDonell 8-30-19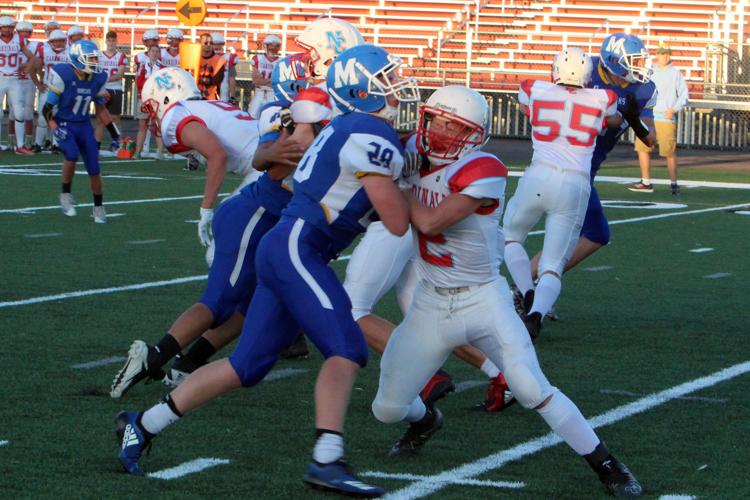 Wausau Newman at McDonell 8-30-19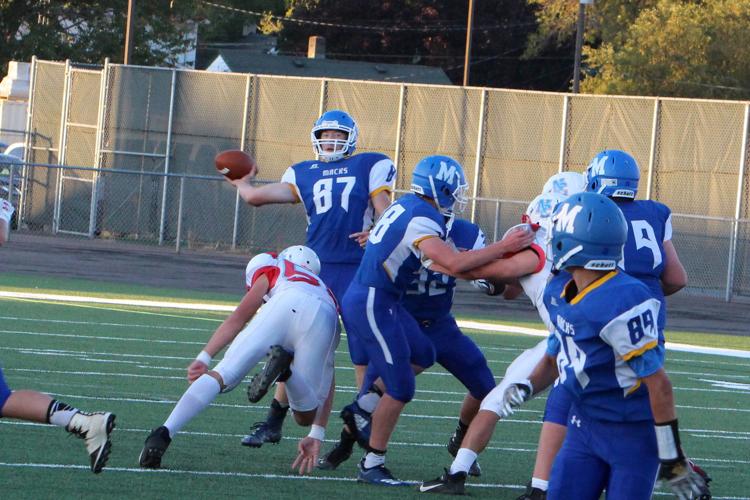 Wausau Newman at McDonell 8-30-19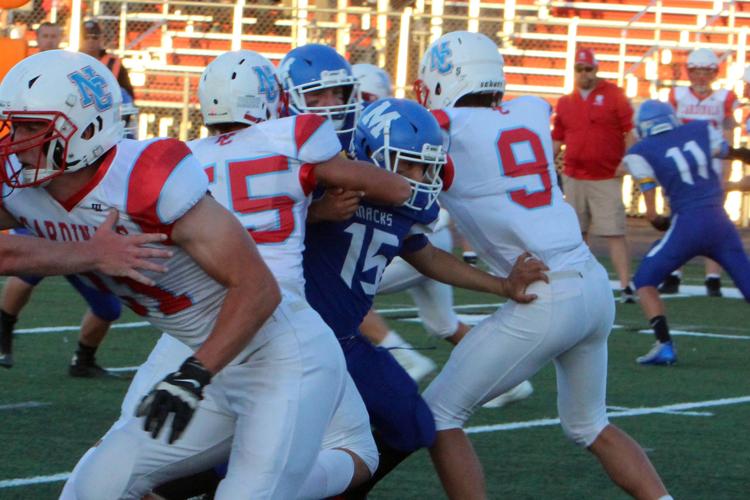 Wausau Newman at McDonell 8-30-19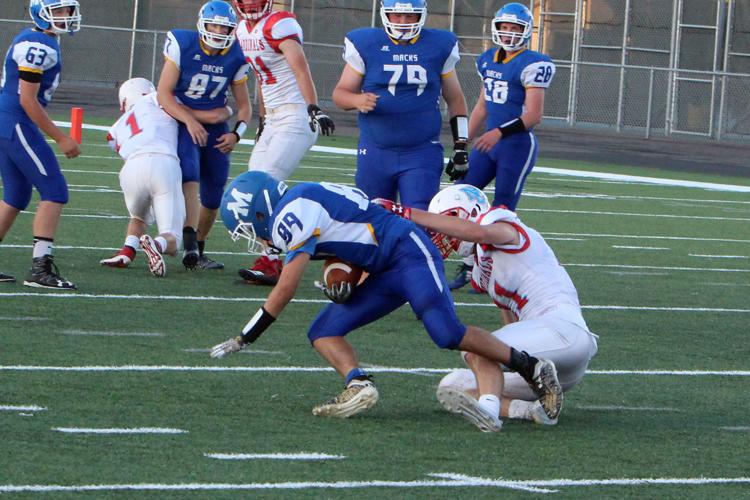 Wausau Newman at McDonell 8-30-19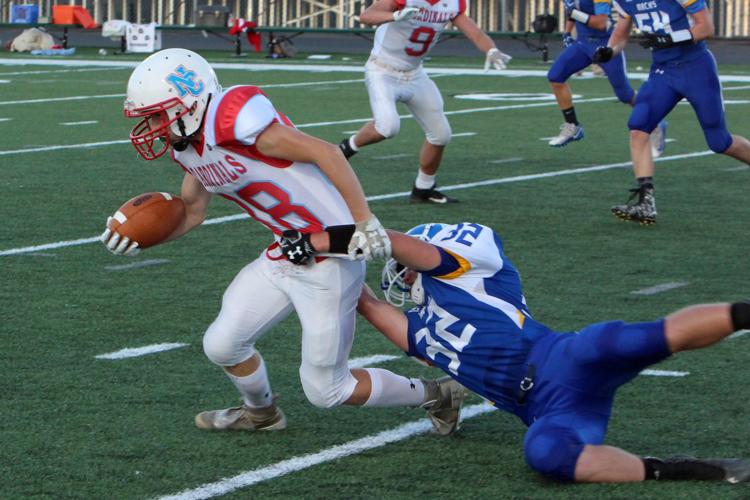 Wausau Newman at McDonell 8-30-19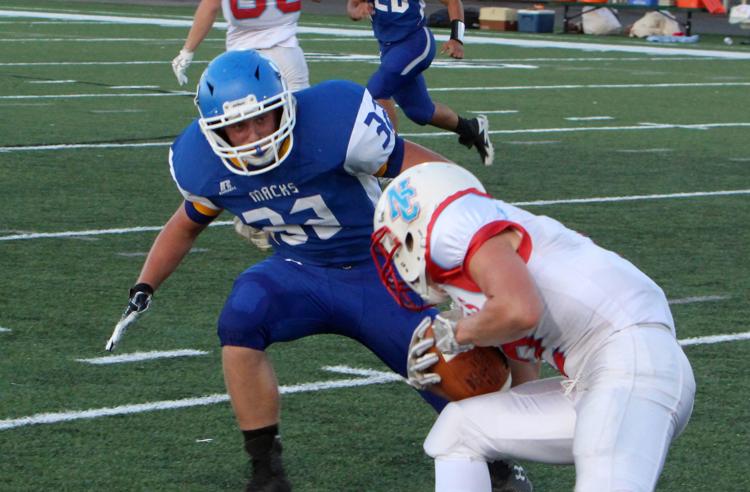 Wausau Newman at McDonell 8-30-19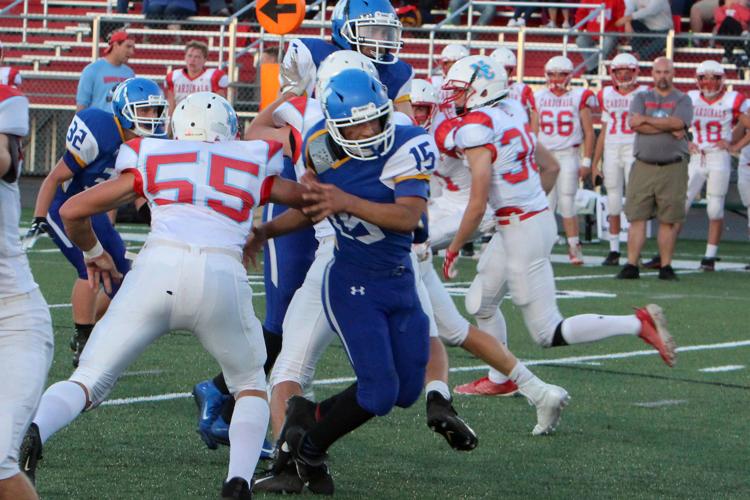 Wausau Newman at McDonell 8-30-19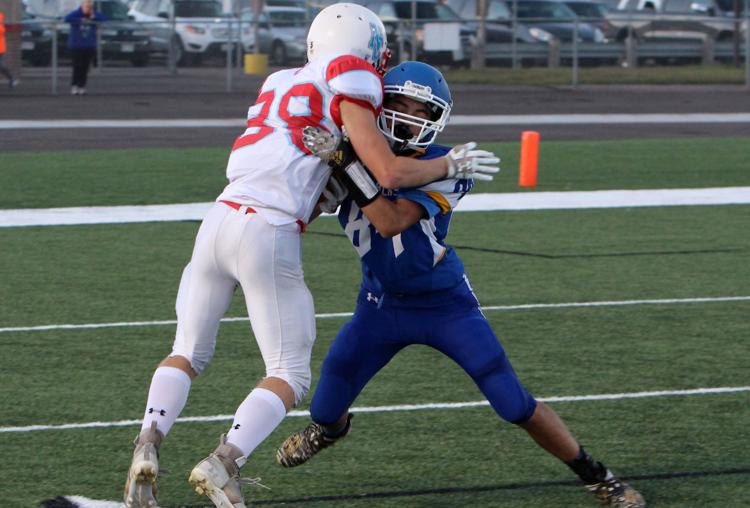 Wausau Newman at McDonell 8-30-19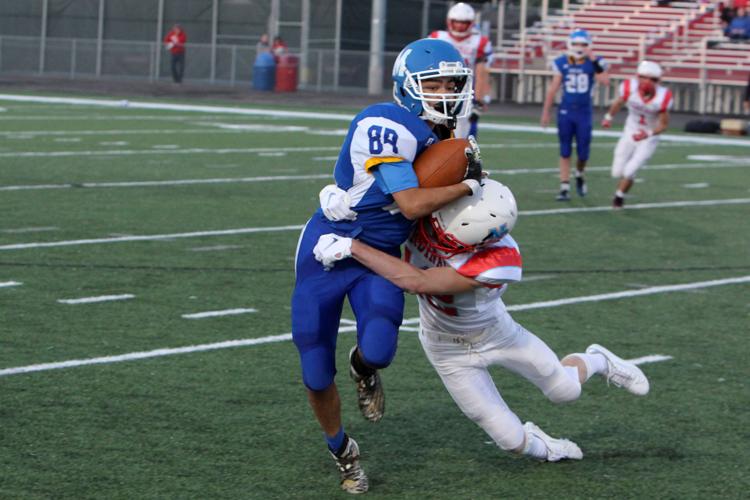 Wausau Newman at McDonell 8-30-19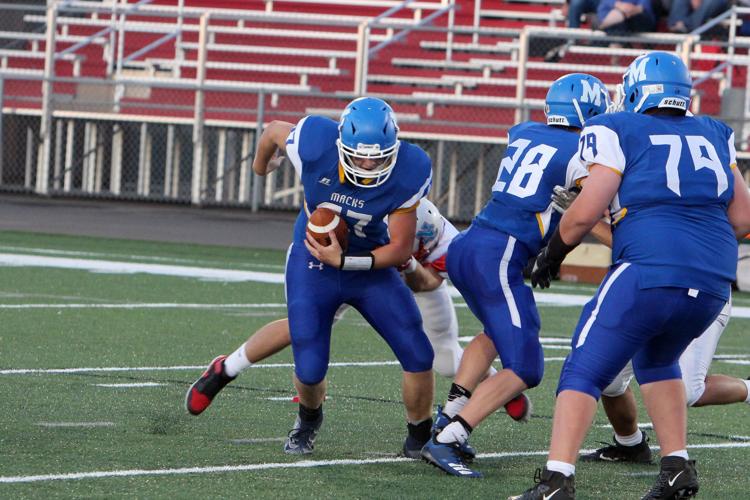 Wausau Newman at McDonell 8-30-19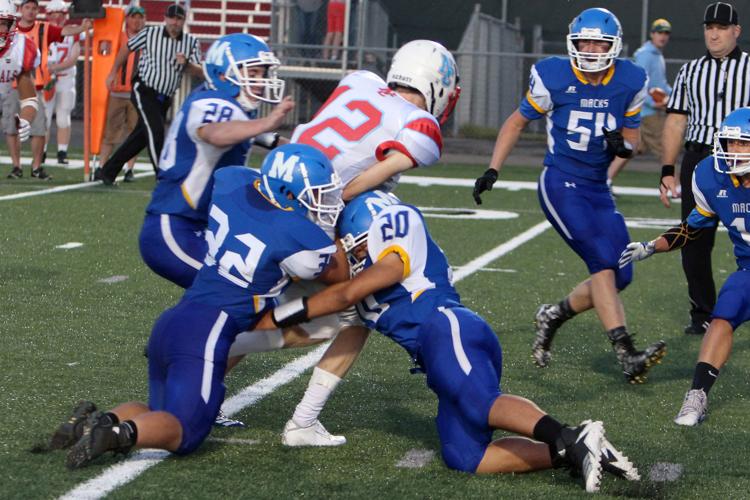 Wausau Newman at McDonell 8-30-19
Wausau Newman at McDonell 8-30-19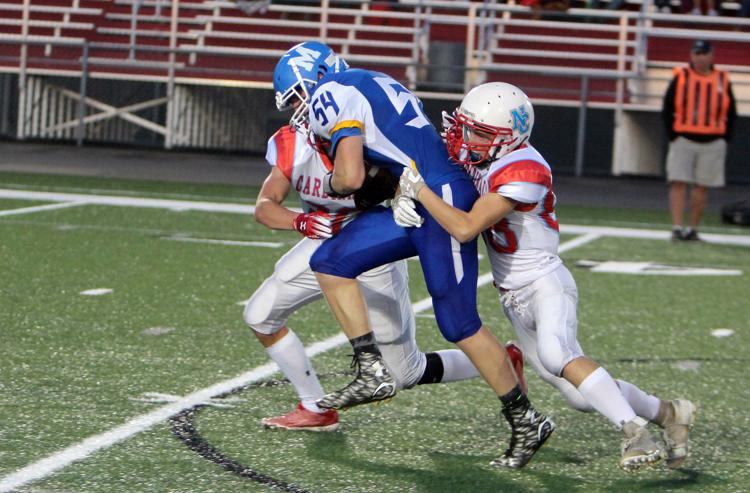 Wausau Newman at McDonell 8-30-19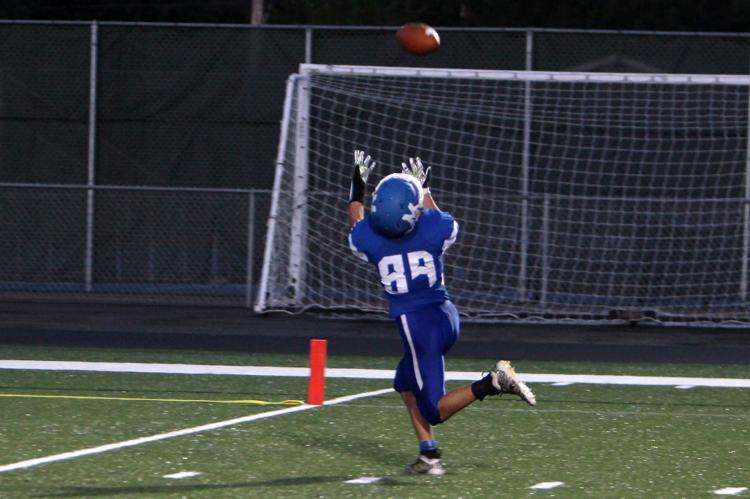 Wausau Newman at McDonell 8-30-19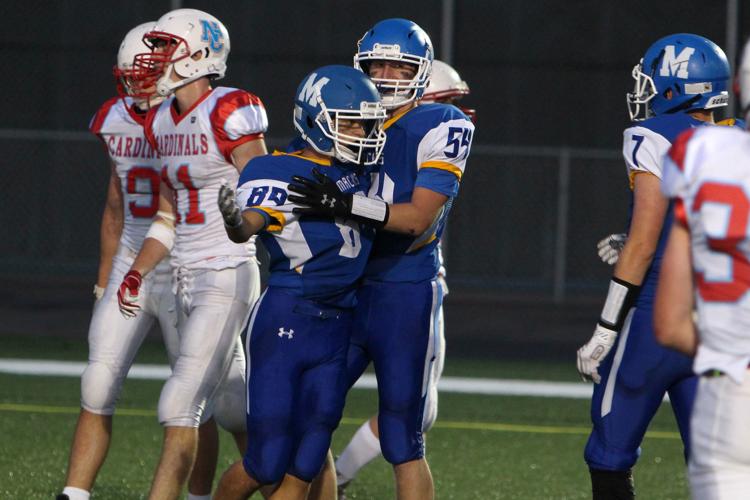 Wausau Newman at McDonell 8-30-19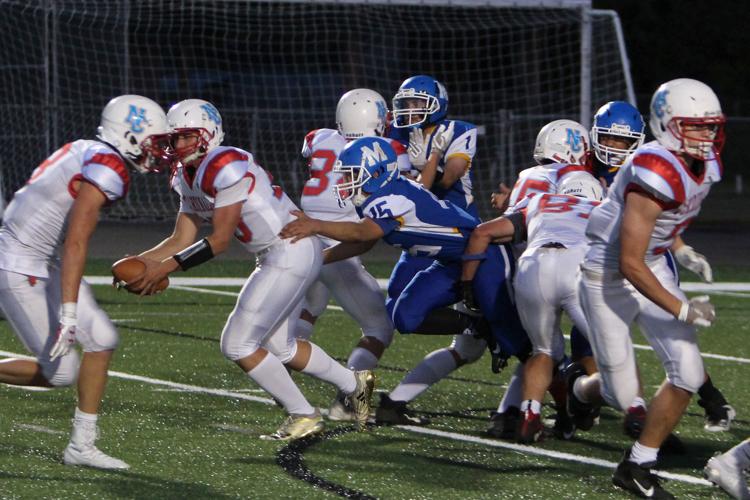 Wausau Newman at McDonell 8-30-19
Wausau Newman at McDonell 8-30-19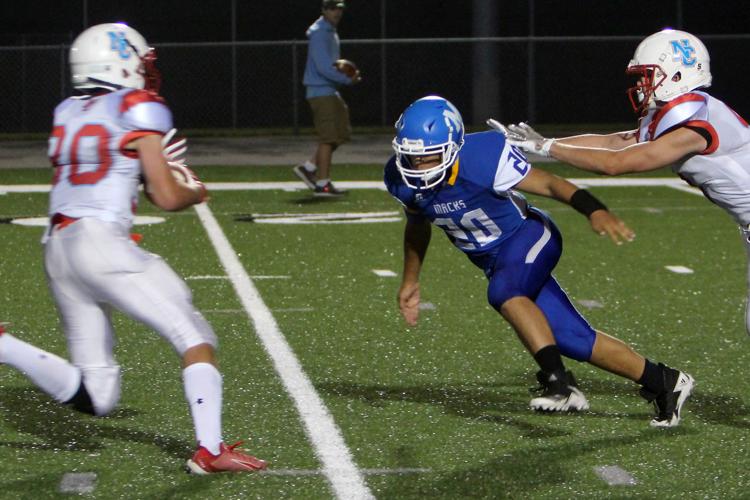 Wausau Newman at McDonell 8-30-19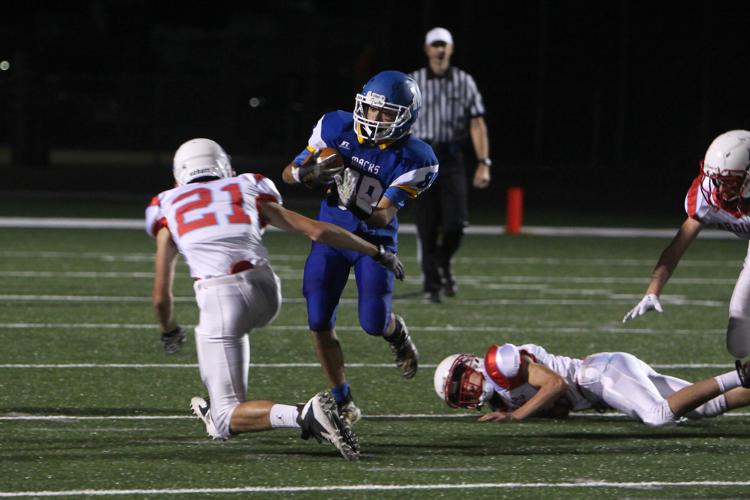 Wausau Newman at McDonell 8-30-19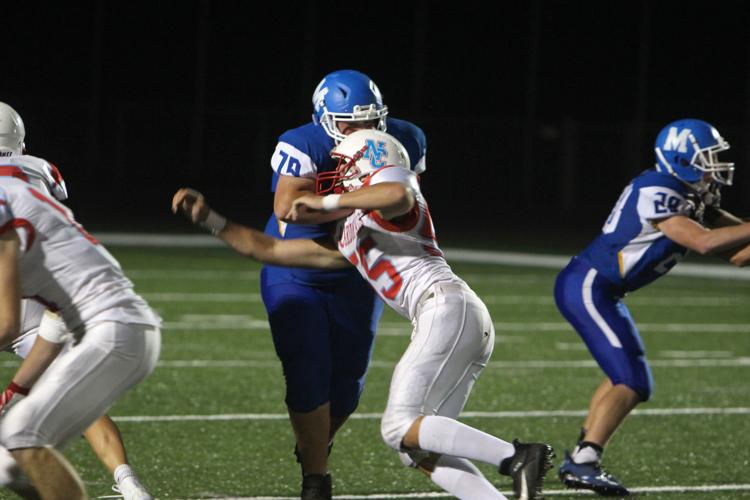 Wausau Newman at McDonell 8-30-19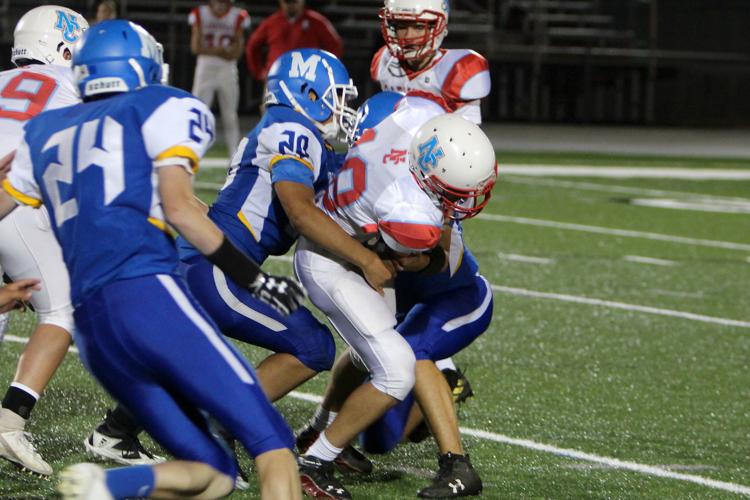 Wausau Newman at McDonell 8-30-19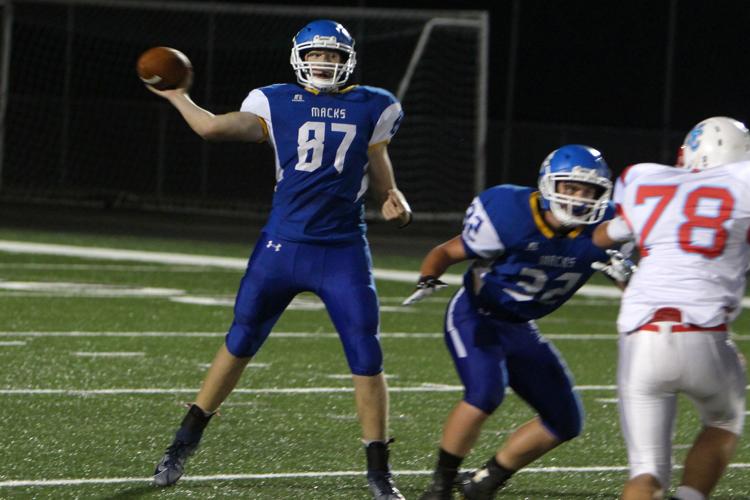 Wausau Newman at McDonell 8-30-19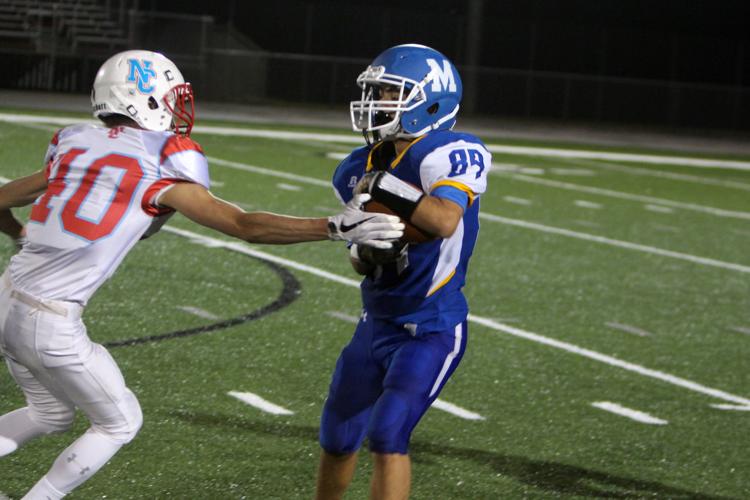 Wausau Newman at McDonell 8-30-19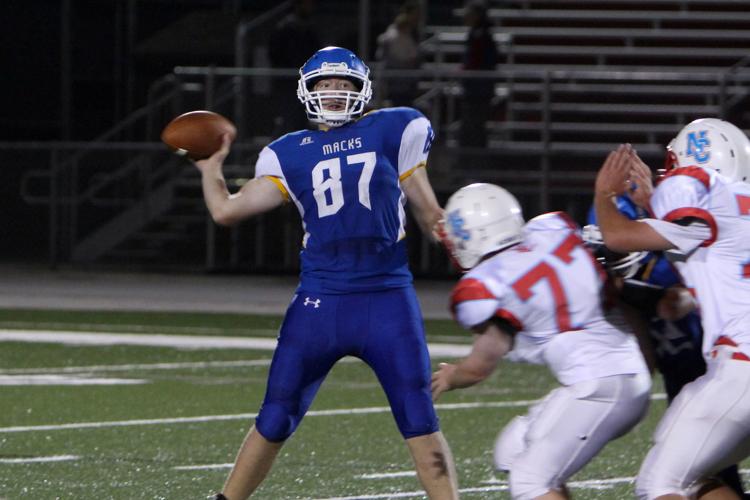 Wausau Newman at McDonell 8-30-19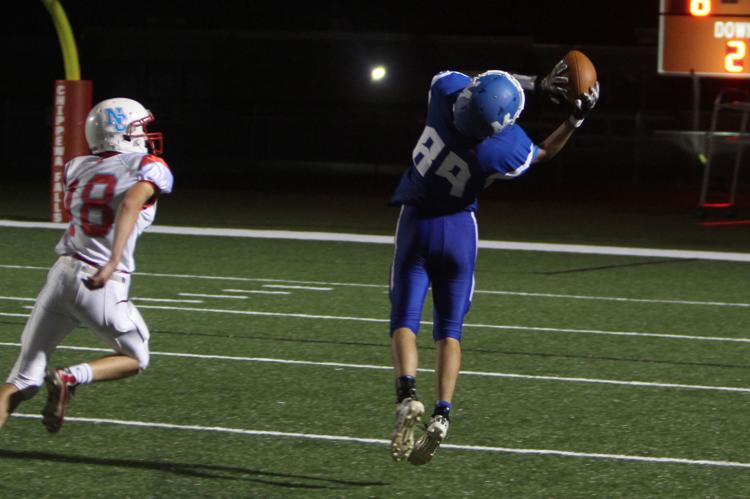 Wausau Newman at McDonell 8-30-19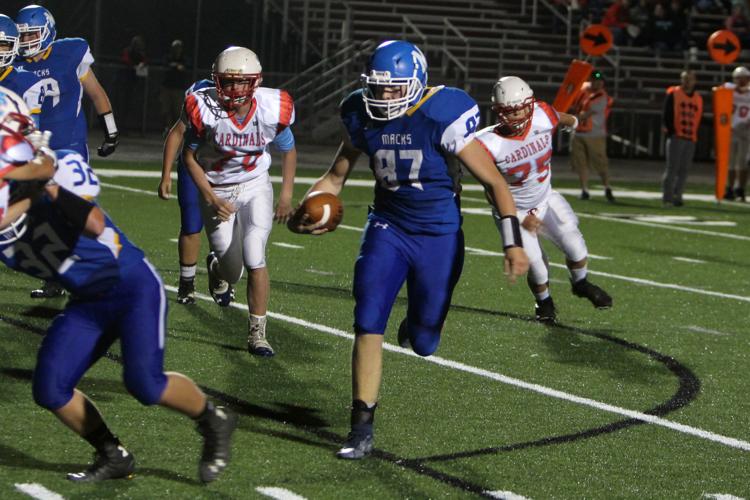 Wausau Newman at McDonell 8-30-19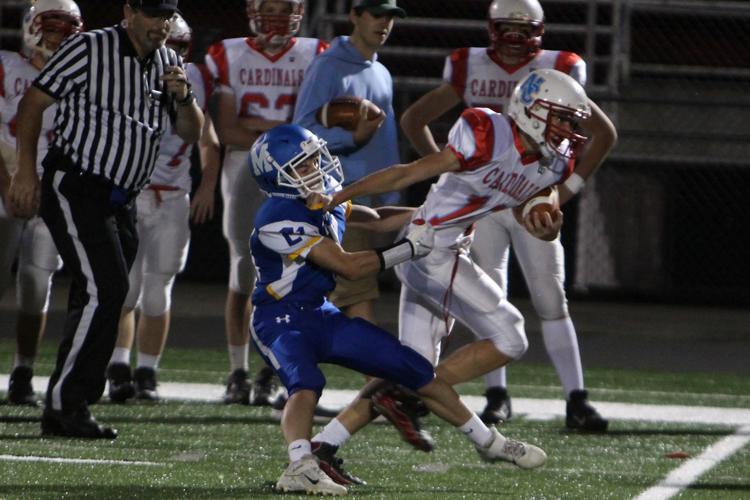 Wausau Newman at McDonell 8-30-19