It's been more than 30 years since Gerry Uchytil's high-flying McDonell offenses lit up prep football scoreboards around the state of Wisconsin.
But despite that lengthy time away, the McDonell football program is still among the state leaders in 61 single game, season or career state records. The vast majority of those marks came during Uchytil's decade-plus leading the program in the 70s and 80s when his team's put up prolific passing numbers with a style ahead of the game of the more common air raid attacks seen in high school, college and professional football today.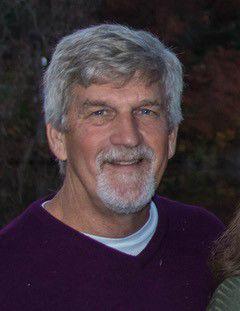 Uchytil was born in Rice Lake and raised in Superior before graduating from Superior High School in 1971. He went on to play football collegiately at UW-Superior for legendary head coach Monte Charles and earned NAIA All-American honors as a wide receiver and by his senior year was a captain for the football, gymnastics and track and field teams.
After graduating from UW-Superior, he ultimately ended up as an assistant coach at McDonell in 1976.
Following the season Uchytil was asked to take over the reins of the program and after consulting with Superior coaching legends like Mertz Mortorelli, Uchytil took the job at the age of 23.
Charles came from and worked in the Canadian Football League, a factor that influences his shotgun-style offense he ran which involved teams starting a play in a wing-t before shifting into a shotgun prior to the snap.
Using an offense heavily influenced by Charles, Uchytil's Macks went 7-3 and won a Central Wisconsin Catholic Conference championship in 1977. But years two and three for Uchytil at McDonell would not be as kind as teams caught up to the offense with the Macks finishing 3-6 and 2-7 in 1978 and 1979, respectively.
The Macks would shift their air raid offense into overdrive in the 1980s with a stretch of offensive excellence through the air that would take the program to the top.
It started with a bold declaration from Uchytil to some of his coaching contemporaries at a clinic.
"I told the guys at that clinic that my goal is to have a game where we don't ever run the ball once. We're just going to throw the ball every play and they gave me a bunch of crap and laughed and literally I did that for about 15 years," Uchytil said with a laugh.
Quarterback Dave Geissler led the state in passing in 1980, completing 147 of 280 pass attempts for 2,184 yards and 17 touchdowns against 25 interceptions. Kurt Geissler led the state in receiving that fall with 49 catches for 737 yards and nine touchdowns as the Macks went 8-2, a mark at the time third best in school history.
The next year brought more success as Dave Geissler once again led the state with 2,517 yards — the highest in state history at the time dating back through 1949 according to Kevin Patrowsky's record keeping available on WisSports.net — completing 231 of 385 pass attempts with 17 touchdowns and 15 interceptions. The Macks went 7-2, winning seven of their last eight games to help earn a share of the CWCC title.
"We didn't have any running plays, about three years after that we didn't have a running play in the offensive literally," Uchytil said. "We were in the shotgun every play and it was kind of an equalizer for us I guess."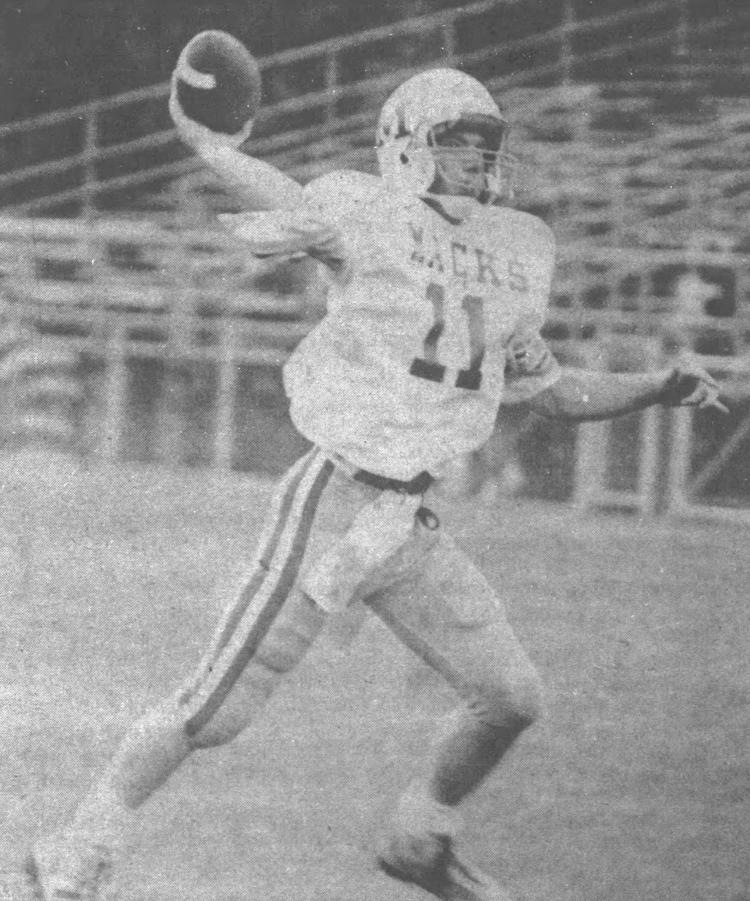 Quarterbacks Geissler, Todd Harings, David Huffcutt and Ben Gardow each led the state in single-season passing yardage in the 1980s, each eclipsing the 2,000-yard plateau. Geissler threw for 5,602 yards from 1979-81 before Harings became the first quarterback in state history to throw for at least 3,000 yards in a season in 1984 when he went 223-for-488 for 3,156 yards and 29 touchdowns. That single season yardage total is 19th in state history with he, Huffcutt and Gardow being the only quarterbacks in the top-14 to do so prior to 2003. Harings also holds the state record for most pass attempts in a game with 74, that coming in a 19-14 loss to Stevens Point Pacelli on Oct. 6, 1984. Harings broke his own national record at the time of 65 set a year earlier against Eau Claire Regis as he threw for 378 yards with 26 completions and one touchdown. Harings also threw for seven touchdowns in a 47-32 win over Wisconsin Rapids Assumption, breaking a record previously held by Geissler and one that future Texas Rangers minor league pitcher Kyle Cody would go on to tie in 2011.
Huffcutt led the state in passing in 1986 with 3,244 yards with 267 completions on 512 attempts and 32 touchdowns as the Macks fell to eventual WISAA Class A state champion Stevens Point Pacelli in the playoffs.
One year later Gardow would break Huffcutt's high-water mark for single season passing yards with 3,507 to go with 34 touchdown passes as the Macks advanced to the Class A championship game before falling to the much larger Milwaukee Marquette 26-21 in Oshkosh. Gardow remains second in state history in career passing yards (9,047), is the state's all-time leader in attempts (1,348) and completions (712) and is tied for third in touchdown passes (87). Gardow owns or is near the top of 17 different state passing records in a high school career spanning from 1987-1989.
"When you throw the ball every play you better be good at it," Uchytil said of the passing game.
Uchytil said his quartet of prolific quarterbacks may not of had the biggest physical traits, but were all smart players who knew where to go with the football and how the offense worked.
"Those four guys were really hard working, dedicated kind of kids," Uchytil said of the quarterbacks.
Where to be
Uchytil has a soft spot for wide receivers.
As a former wide out in college who landed a tryout with the St. Louis Cardinals of the National Football League, Uchytil understands the importance of receivers to a passing game and the Macks had no shortage of great ones during his tenure.
"When I played I remember people telling me how fast I was. They couldn't believe how fast I was but I really wasn't very fast but I knew how to set them up and I knew how to break and stuff like that," Uchytil said. "I taught my receivers where to be."
Following Kurt Geissler, Tim Huffcutt was the next Mack receiver to stand atop the state leaderboard when he caught 64 passes for 895 yards in 1984.
Randy Baier became the first receiver in state history to break the 1,400-yard threshold in 1986 when he caught 96 passes for 1,468 yards and 14 touchdowns with Baier's reception and yardage totals setting new state records at the time. One year later it was Rick Baier's turn as he became the first receiver with 100-plus receptions in a season (106) with 1,077 yards and seven touchdown catches.
Randy Baier's two-year total of 172 catches for 2,515 yards and 27 touchdown passes has him 16th in state history in receiving yards and just one of two in that group to do it before 2000. Rick and Randy Baier are ninth and tied for 10th, respectively, in state history in receptions as Rick's 176 and Randy's 172 have them among the state's all-time elite. Randy's 1986 receiving yardage total is ninth in state history for a single season and Rick's 106 catches from 1987 are tied for third all-time. Randy's 96 catches one year earlier are eighth most.
Rick also ranks highly in single game catches as his 18 grabs against Stevens Point Pacelli on Oct. 17, 1987 are tied for fourth all-time, two receptions behind the state record of 20 held by Cadott's Brett McChesney.
An admitted 'tinkerer', Uchytil's passing game playbook started with four plays in the early years but expanded to 50 by his final season with the Macks in 1987.
"It just was an equalizer. People had a hard time stopping us so our mantra was we've got to score four," Uchytil said. "We've got to score at least four touchdowns and have a good enough defense to keep them from scoring four."
Legacy
Uchytil went on to coach at Hudson for 14 years after leaving McDonell following the 1987 season. Kurt Geissler would take over the program and continued to utilize the air attack as he led the team to further success including a 1989 WISAA Division 3 state championship with a 34-6 win over Catholic Central in Wisconsin Dells. Gardow threw 39 touchdown passes in the championship season, tied for 10th in state history.
Quarterback Bobby Tracey led the state in passing for Uchytil at Hudson in 1996 before Uchytil stepped away early in the 2000s. Uchytil has remained active as a coach with the Hudson track and field team with the pole vault program, also helping the UW-River Falls pole vaulters as well. Uchytil retired from teaching three years ago.
During his days as a coach, Uchytil's air raid style was polarizing — drawing praise from some while ridicule from others, even being referred to as a 'wack job' by one reporter.
The move to the air attack at McDonell started from necessity due to a lack of personnel needed to run the more conventional power running style of offense.
Uchytil and his teams were highlighted by sports publications including the USA Today in the 1980s for their passing proficiency. The team's 611 pass attempts in 1987 is second most all-time in the United States, according to the National Federation of State High School Associations record book. Overall the Macks can be found 38 times in the collection.
A style of play that was stunning to many then is now common to see and while this generation of air attacks rewrite many of the state high school records, Uchytil's offenses and players still carry a strong presence in the running decades later.
"I see the same formations, I see some of the same stuff and I just kind of giggle because at that time it was crazy. It was stupid and now the pistol spread formation and what they do is a little different but it's mostly the same stuff," Uchytil said. "That's fun to see."
Get in the game with our Prep Sports Newsletter
Sent weekly directly to your inbox!