HUDSON — The Chippewa Falls/Menomonie girls hockey team earned its first Big Rivers Conference win since the 2014-15 season on Tuesday in a 2-1 triumph over Hudson.
Sidney Polzin scored the go-ahead goal with 1 minute and 7 seconds left for the Sabers (5-7-2, 1-2-0). Ella Ausman tied the game in the second period on a goal from Kendall Rudiger.
Haley Frank stopped 42 shots in goal in the victory over Hudson (4-9-1, 1-2-0).
Chippewa Falls/Menomonie's last Big Rivers win was a 5-3 triumph over St. Croix Valley on Feb. 12, 2015.
The Sabres are back in action on Friday at Northern Edge.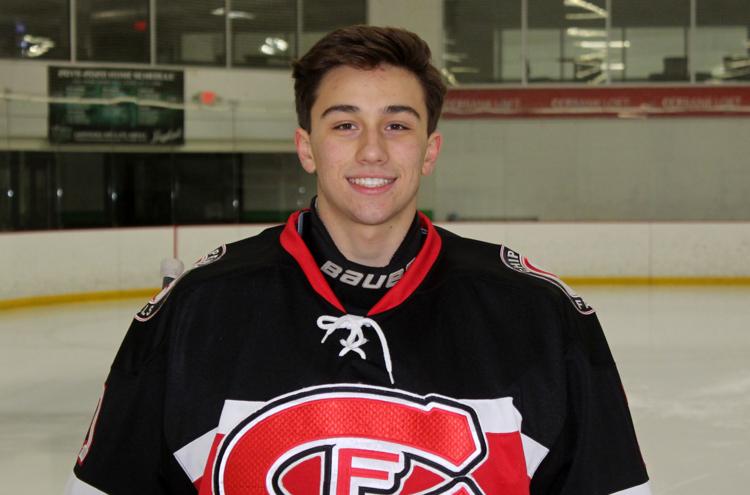 Eau Claire North 1, Chi-Hi 0
At Eau Claire, a third-period goal by the Huskies was the difference in a Big Rivers battle.
Johan Akervik's goal with 9:53 to go pushed the Huskies (8-6-3, 4-1-1) to the victory.
Bridger Fixmer stopped 29 shots in goal for the Cardinals (11-2-0, 4-2-0).
Chi-Hi hosts Hudson on Thursday.
At Ladysmith, the Lumberjacks edged the Blackhawks in a Heart O'North matchup.
Charlie Herrick scored 13 points and Leif Iverson added 11 points for the 'Hawks (5-4, 4-3) as both players made three 3-pointers.
Peyton and Eli Rogers had 15 points apiece for Ladysmith (9-3, 5-2).
Bloomer hosts Colfax on Saturday.
New Auburn 71, Clayton 36
At New Auburn, the Trojans limited the Bears to 10 points in the second half of a nonconference win.
Ethan Patz scored a game-high 17 points for New Auburn (7-3), Tristen Harder added 12 points and Triton Robey scored 11.
Gunnar Lewis had 13 points for Clayton (0-8).
New Auburn hosts Birchwood on Friday.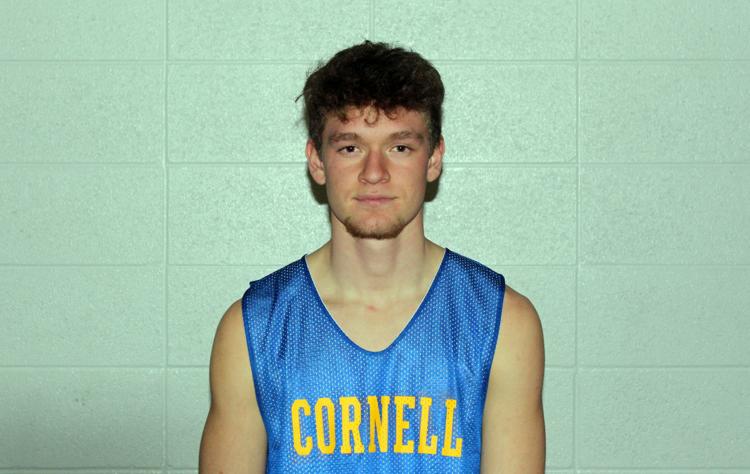 At Cornell, the Falcons topped the Chiefs in an East Lakeland matchup.
Caleb Balow led Cornell (0-9, 0-6) with 15 points.
Harley Opachan had a game-high 19 points for Flambeau (3-6, 2-4).
Cornell plays at Gilman on Thursday.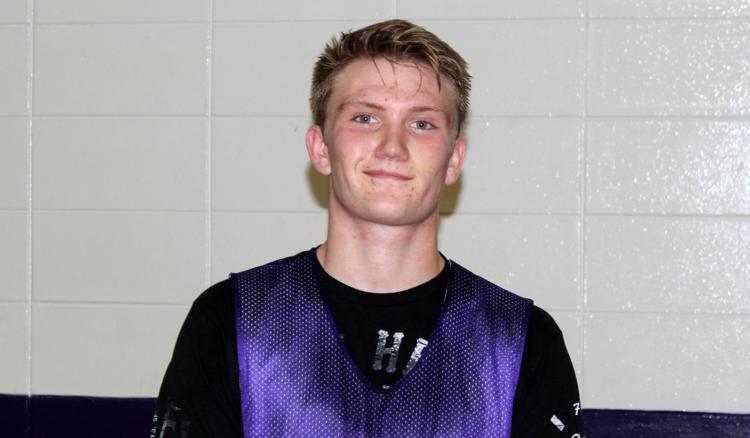 Lake Holcombe 73, Prairie Farm 47
You have free articles remaining.
At Holcombe, the Chieftains jumped out to a 41-21 halftime lead on the way to a win over the Panthers.
Kaden Kinney scored 16 points for Lake Holcombe (6-2) and was one of four players on his team in double figures, joined by Kaden Crank (15), Brock Flater (13) and Jarred Jiskra (12) while Tyler Dixon added nine points.
Nick Whitman had 10 points for Prairie Farm (1-8).
Lake Holcombe hosts Lac Courte Oreilles on Thursday.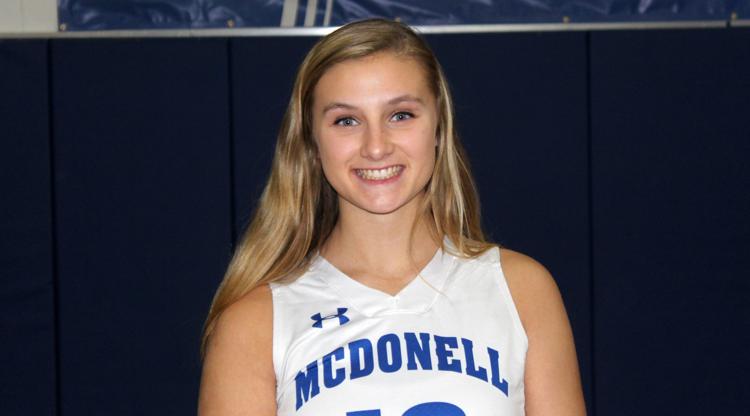 At Cadott, the Macks outscored the Hornets in the second half 34-25 to earn a Western Cloverbelt Conference win.
Maggie Craker scored 19 points for the Macks (7-4, 6-1) while Lauryn Deetz added 15 and Anna Geissler finished with 10.
Jada Kowalczyk led Cadott (8-5, 3-4) with 18 points and Abby Eiler added nine.
Both teams return to action on Friday as Cadott plays at Eau Claire Regis and McDonell hosts Stanley-Boyd.
Fall Creek 62, Stanley-Boyd 53
At Stanley, the Orioles led at halftime but fell to the Western Cloverbelt leading Crickets.
Teagen Becker scored 15 points to lead Stanley-Boyd (7-6, 3-4), Lily Hoel added 14 and Marissa Gustafson finished with 13.
Gianna Vollrath led all scorers with 27 points for the Crickets (9-3, 7-0).
Clayton 33, New Auburn 22
At New Auburn, the Bears earned a nonconference win over the Trojans.
Zoey Rada had 11 points to lead New Auburn (3-9).
Isabella Magnuson and Corey Leslie had eight points apiece for the Bears (4-8).
New Auburn hosts Birchwood on Friday.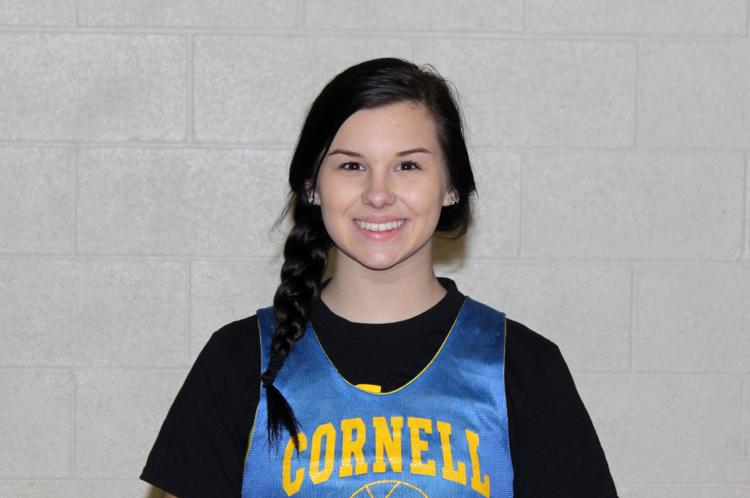 At Cornell, the Falcons bested the Chiefs in an East Lakeland contest.
Bryanna Bonander scored 14 points for Cornell (3-7, 3-3) while Alyssa Helland and Erin Crowell had seven points apiece.
Kristen Lawton and Abby Bratanich had 11 points apiece for the Falcons (6-3, 6-0).
Cornell plays at Gilman on Thursday.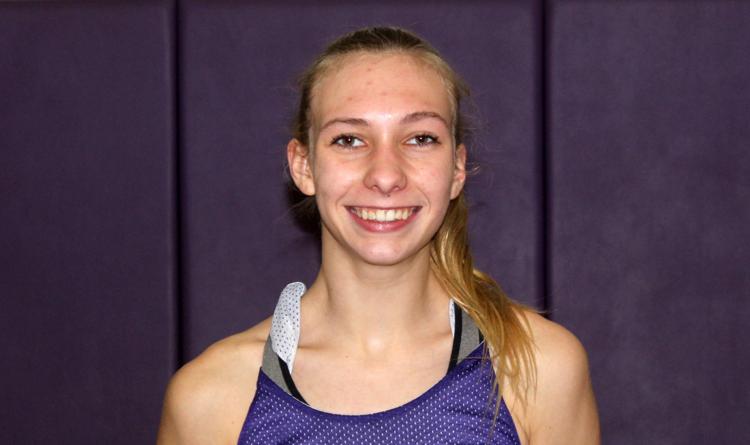 Prairie Farm 75, Lake Holcombe 33
At Holcombe, the Panthers beat the Chieftains in a nonconference game.
Brooke Lechleitner scored 10 points for Lake Holcombe (4-5).
Makaylin Christenson had 24 points for Prairie Farm (9-1).
Lake Holcombe hosts Lac Courte Oreilles on Tuesday.