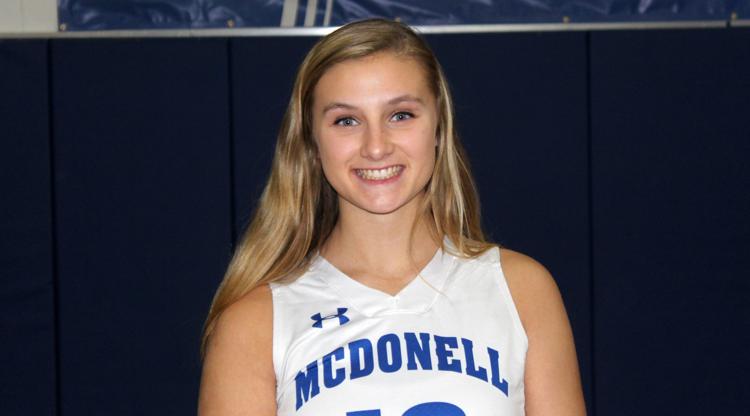 The McDonell girls basketball team overcame a 12-point deficit with six minutes to go to earn a 68-65 Western Cloverbelt Conference victory over Stanley-Boyd on Tuesday evening at McDonell.
Maggie Craker led the Macks (11-6, 8-3) with 18 points as the team mounted a rally to stay in the hunt for the league championship.
Anna Geissler and Lauryn Deetz each scored 14 points with Geissler hitting four 3-pointers in the first half and the Macks hit 10 threes overall.
Emily Brenner had 18 points for the Orioles (11-7, 6-5), joined in double figures by Lily Hoel (16 points) and Marissa Gustafson (14 points).
Both teams return to action on Thursday as McDonell plays at Altoona and Stanley-Boyd hosts Eau Claire Regis.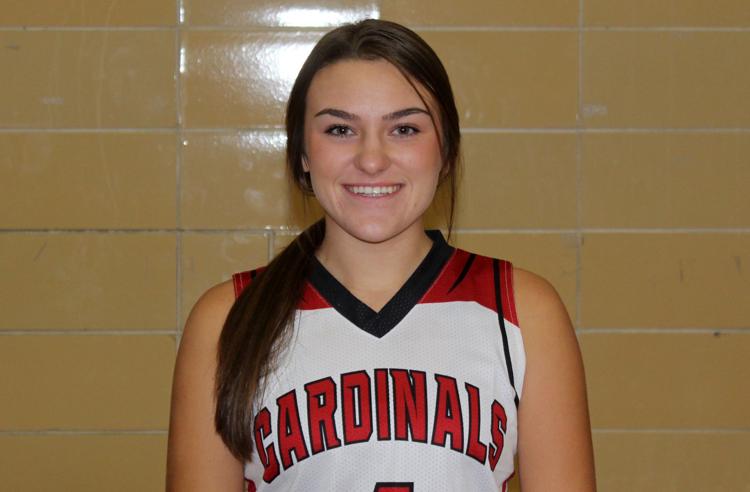 At Chi-Hi, the Cardinals held the Mustangs to eight points in the first half of a Big Rivers Conference win.
Aaliyah McMillan scored 17 points for Chi-Hi (10-8, 5-4) while Alexis Zenner added 10 points and Maria Friedel scored eight.
Shelby Thornton had 12 points for Menomonie (7-11, 3-7).
Chi-Hi plays at Rice Lake on Friday.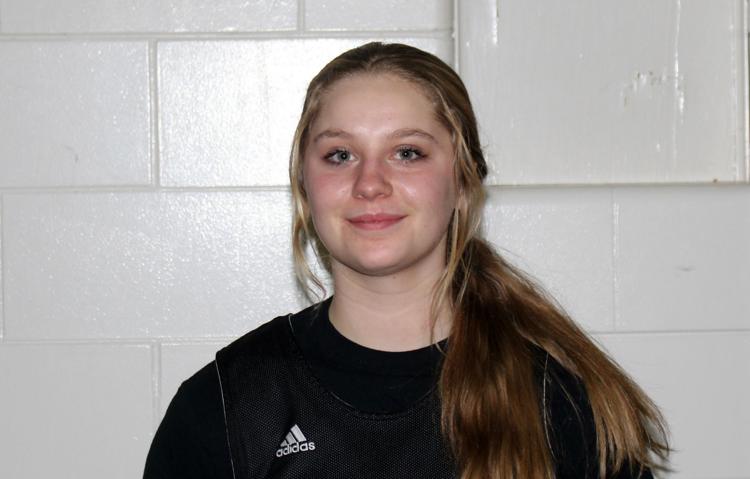 At Cameron, the Blackhawks picked up a Heart O'North Conference victory over the Comets.
Larissa Fossum had 15 points to lead Bloomer (15-3, 11-1) to go with six rebounds.
Kennady Sevais scored 13 points for Cameron (7-9, 6-6).
Bloomer hosts Northwestern on Friday in a battle of teams with one loss in league play.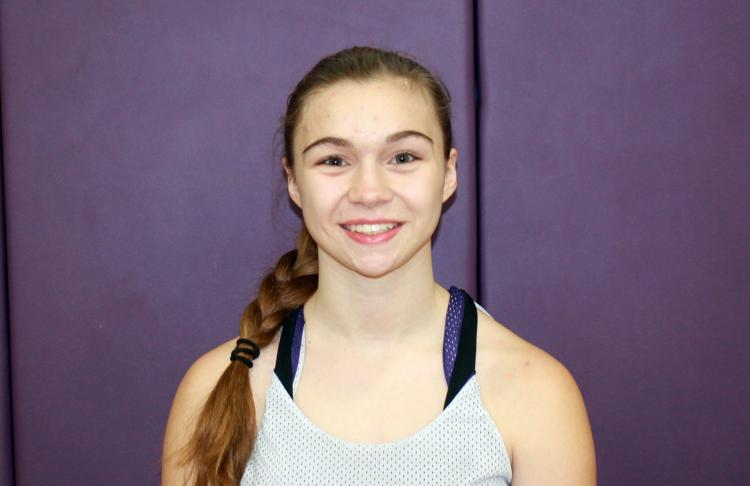 Lake Holcombe 63, Winter 44
At Winter, the Chieftains pulled away to an East Lakeland win.
Brooke Lechleitner led all scorers with 29 points for the Chieftains (7-8, 5-5) and Allison Golat-Hattamer added 20 in the win.
Hailey Coss scored 24 points for Winter (0-15, 0-9).
Lake Holcombe hosts Flambeau on Thursday.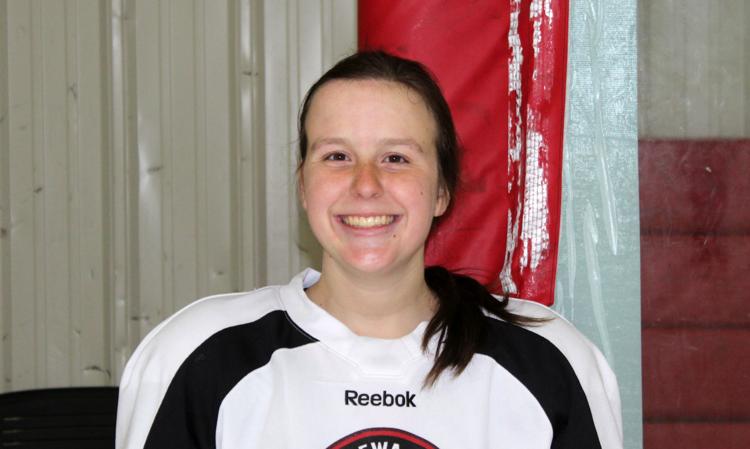 Hudson 3, Chippewa Falls/Menomonie 2
At Menomonie, the Sabers fell by a goal to the Raiders in a Big Rivers matchup.
Sidney Polzin and Alexa Wickland found the net for Chippewa Falls/Menomonie (7-11-2, 1-5-0).
Haley Frank made 35 saves in net for the Sabers against the Raiders (8-12-1, 2-4-0).
Chippewa Falls/Menomonie plays at Western Wisconsin on Thursday.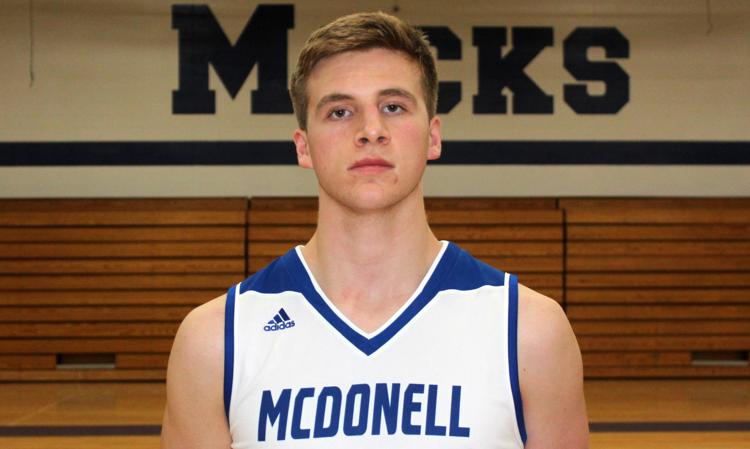 Fall Creek 51, McDonell 50
At Fall Creek, the Crickets edged the Macks in a Western Cloverbelt matchup.
Eion Kressin led the Macks (12-4, 7-3) with 13 points while Jake Siegenthaler added nine.
Jayden Fitch had a game-high 18 points for the Crickets (7-8, 4-6) as Fall Creek overcame a 26-19 halftime deficit. Isaiah Katz's baseline jumper with 19 seconds to go put the Crickets up for good.
McDonell plays at Osseo-Fairchild on Friday.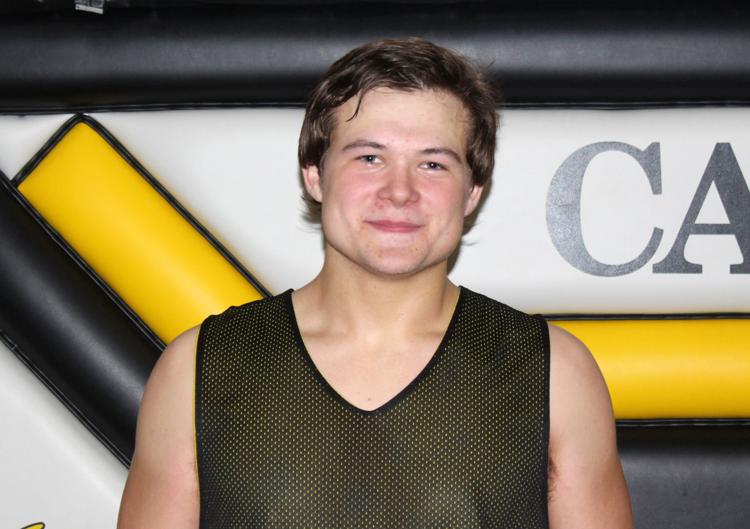 Osseo-Fairchild 85, Cadott 61
At Cadott, the Thunder earned to a Western Cloverbelt win.
Mason Poehls led the Hornets (3-10, 1-9) with 19 points with Mitchell Drilling adding 10 points.
Ryan Myhers had 22 points to lead the Thunder (7-10, 3-7).
Cadott hosts Thorp on Friday.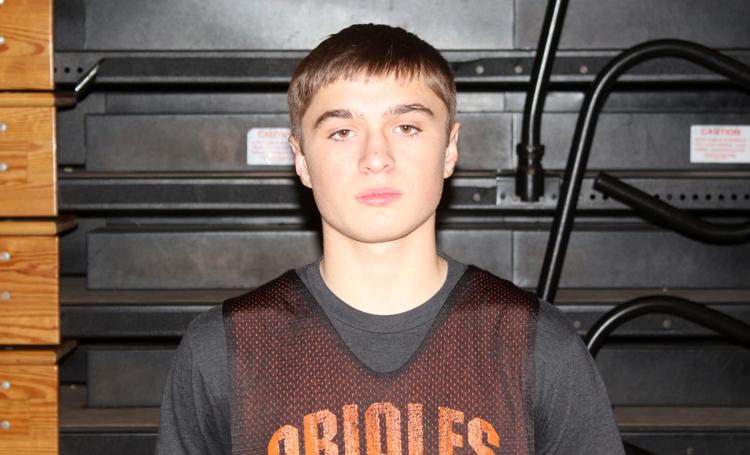 Thorp 51, Stanley-Boyd 36
At Stanley, the Cardinals pulled away for a Western Cloverbelt triumph.
Carsen Hause, Cooper Nichols, Brady Potaczek and Brady Ingersoll each scored eight points for the Orioles (3-12, 2-8).
Ethan Reis had 21 points and Isaac Soumis added 20 for the Cardinals (11-5, 7-3), who outscored Stanley-Boyd 29-18 in the second half.
Stanley-Boyd plays at Altoona on Friday.
At New Auburn, the Trojans topped the Red Raiders for an East Lakeland Conference win.
Ethan Patz was the high scorer for New Auburn (10-4, 7-2) with 19 points and Triton Robey added 16 including all three of his team's 3-pointers.
Brady Gauthier scored 13 for the Red Raiders (9-8, 5-4).
New Auburn plays at Flambeau on Friday.
Lake Holcombe 91, Winter 47
At Winter, the Chieftains scored 91 points for a second game in a row in an East Lakeland win over the Warriors.
Kaden Crank had 22 points to lead Lake Holcombe (12-5, 7-3) with Kaden Kinney close behind with 21 points. Brock Flater added 14 points and Josh Jones scored 13 for the Chieftains.
Sebastian Burt scored 12 points for Winter (3-12, 1-8)
Lake Holcombe hosts Flambeau on Thursday.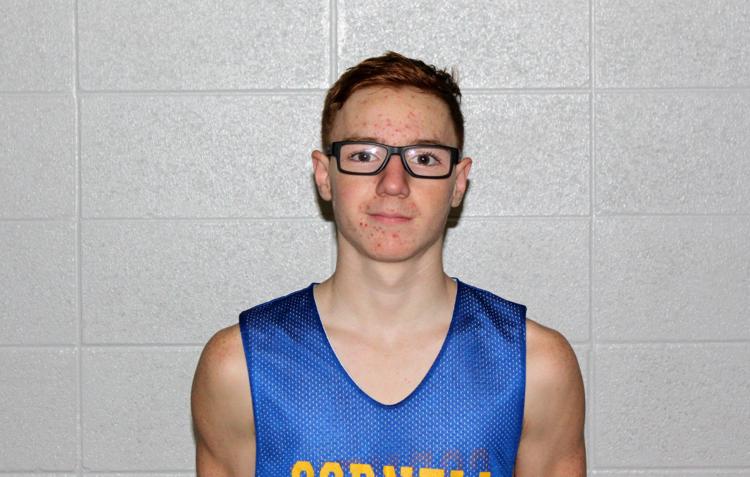 At Tony, the Falcons won an East Lakeland matchup with the Chiefs.
Austin Bowe scored nine points for the Chiefs (1-14, 0-10)
Harley Opachan led all scorers with 23 points for the Falcons (6-8, 4-5).
Cornell hosts Greenwood on Thursday.
At Colby, the Hornets bested the Pirates in an Eastern Cloverbelt Conference contest.
Andrew Hecker had 17 points and Ethan Grunseth added 15 points for the Pirates (3-13, 2-9).
Richard Streveler scored 12 points to lead Colby (7-7, 6-5).
Gilman plays at Spencer on Friday.
Get in the game with our Prep Sports Newsletter
Sent weekly directly to your inbox!