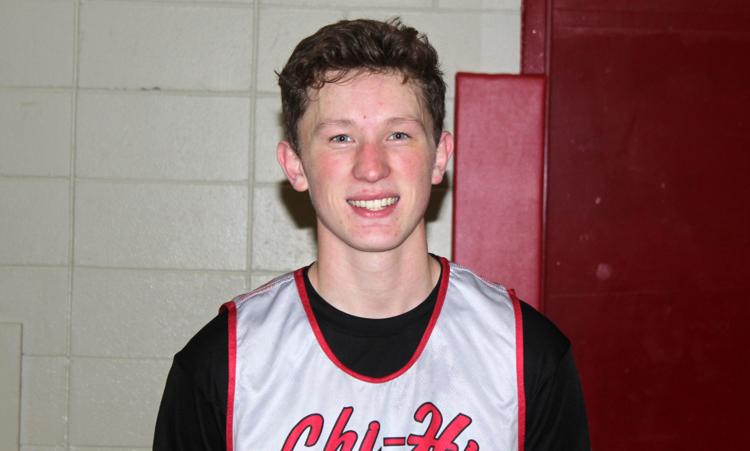 The Chi-Hi boys basketball team prevailed over Medford 59-51 on Thursday evening in a battle of conference leaders at Chi-Hi.
Peyton Rogers-Schmidt led all scorers with 23 points to go with eight rebounds and four steals for the Cardinals (15-4). Nick Bruder added 15 points while Joe Reuter finished in double figures with 10 points to go with five assists.
Logan Baumgartner scored 18 points for Medford (17-4), who has already clinched the Great Northern Conference championship.
The Cardinals play at Oshkosh West on Saturday in another nonconference matchup.
Ladysmith 54At Bloomer, the Blackhawks held off the Lumberjacks for a Heart O'North Conference victory.
Charlie Herrick had 16 points for Bloomer and was one of three Blackhawks (12-8, 9-7) to score at least 10 points, joined in double figures by Leif Iverson with 12 points and Connor Crane scoring 11.
Peyton Rogers had 19 points for Ladysmith (11-10, 7-8).
Bloomer plays at Elk Mound on Monday.
New Auburn 66, Independence 53
At New Auburn, the Trojans picked up a nonconference win over the Indees.
Triton Robey led the way for New Auburn (12-7) with 18 points including three 3-pointers while Ethan Patz scored 17 points.
Tyler Kinsbury had a game-high 21 points for the Indees (6-15).
New Auburn plays at Shell Lake on Friday.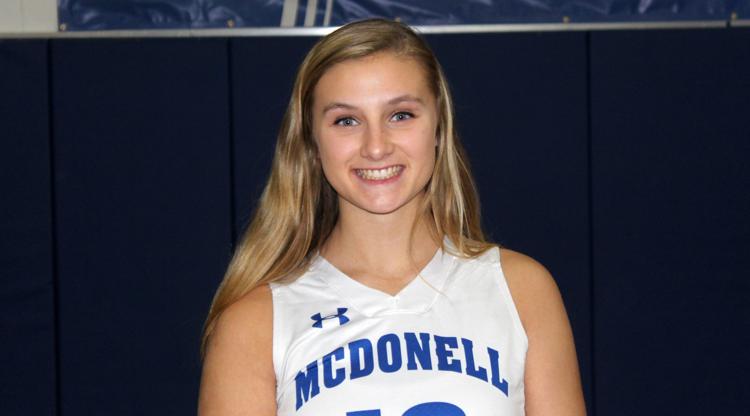 At McDonell, the Macks outscored the Hornets 38-22 in the second half for a Cloverbelt Crossover victory.
Maggie Craker had 26 points including six 3-pointers for McDonell (14-8). Anna Geissler added 13 points and two threes in the win.
Hailey Voelker scored 26 points for Colby (13-9).
McDonell hosts Thorp next Tuesday in a Division 5 regional quarterfinal playoff opener.
Marshfield Columbus 51, Cadott 48
At Cadott, the Dons edged the Hornets in a Cloverbelt Crossover matchup.
Jada Kowalczyk had a game-high 30 points for the Hornets (12-10).
Annika Brown scored 17 points for the Dons (11-11).
Cadott hosts Whitehall on Tuesday in a Division 4 regional quarterfinal.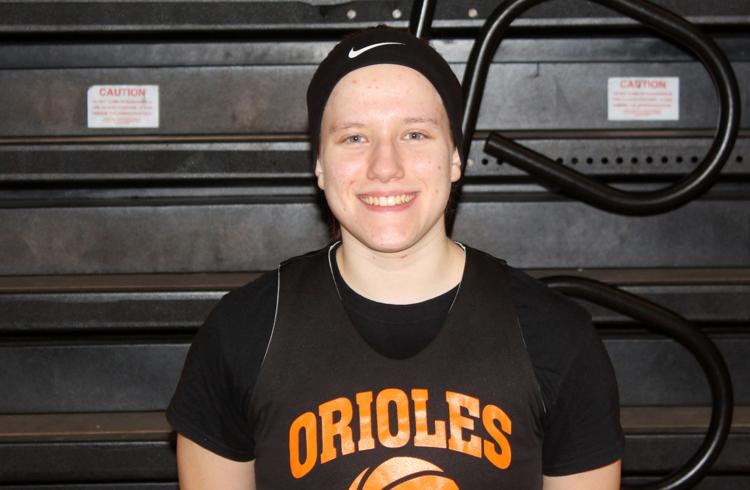 Stanley-Boyd 48, Gilman 46
At Stanley, the Orioles won a Cloverbelt Crossover contest with the Pirates.
Marissa Gustafson scored 15 points for the Orioles (14-8).
Emma Warner led all scorers with 18 points for the Pirates (16-6).
Gilman hosts Clayton on Tuesday in a Division 5 regional quarterfinal contest while Stanley-Boyd is off until hosting the winner of Tuesday's Fall Creek/Eau Claire Regis Division 4 regional quarterfinal on Friday, Feb. 28 in the semifinals.
Get in the game with our Prep Sports Newsletter
Sent weekly directly to your inbox!