The Chi-Hi boys basketball team maintained its hold on the top spot in the Big Rivers Conference standings on Saturday in a 78-59 victory over Rice Lake at Chi-Hi.
Jacob Walczak scored a season-high 26 points to go with five rebounds in the win for the Cardinals (11-4, 7-1). Peyton Rogers-Schmidt scored 17 points and pulled down six rebounds, Nick Bruder had 11 points, five rebounds and four assists and Joe Reuter finished with nine points and a team-high eight assists.
Nick Schlampp scored 16 points for Rice Lake (1-17, 0-9).
Chi-Hi exits Saturday night with a one-game lead in the conference standings over Eau Claire North (12-4, 6-2) after the Huskies defeated Hudson 64-50.
The Cardinals host D.C. Everest on Tuesday in nonconference action.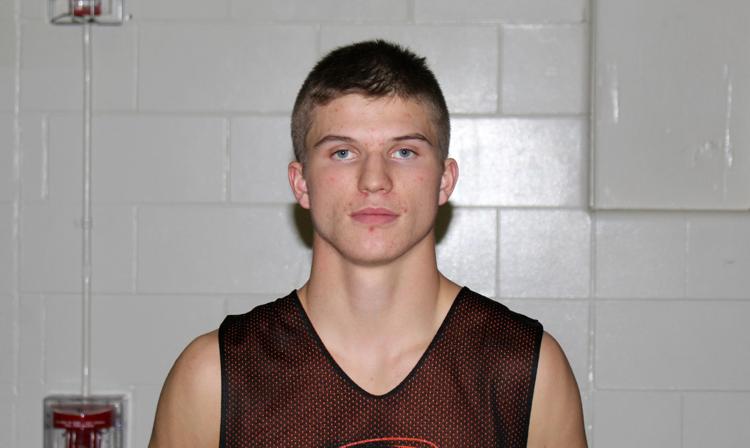 Stanley-Boyd 37At Minneapolis, the Blackhawks outscored the Orioles 31-16 in the second half to earn a nonconference win at the Target Center.
Leif Iverson led Bloomer (8-8) with 10 points while Charlie Herrick had eight points and Austin Thur scored seven in the win.
Cooper Nichols, Brady Potaczek and Lucas Smith each had seven points for the Orioles (3-14).
Bloomer hosts Cumberland on Tuesday while Stanley-Boyd is back in action Thursday at Eau Claire Regis.
Eau Claire Immanuel 63, New Auburn 31
At Eau Claire, the Trojans fell to the Lancers.
Zoey Rada scored 15 points including four 3-pointers for New Auburn (6-12).
Emma Miller had 17 points for Eau Claire Immanuel (9-4).
New Auburn plays at Birchwood on Tuesday.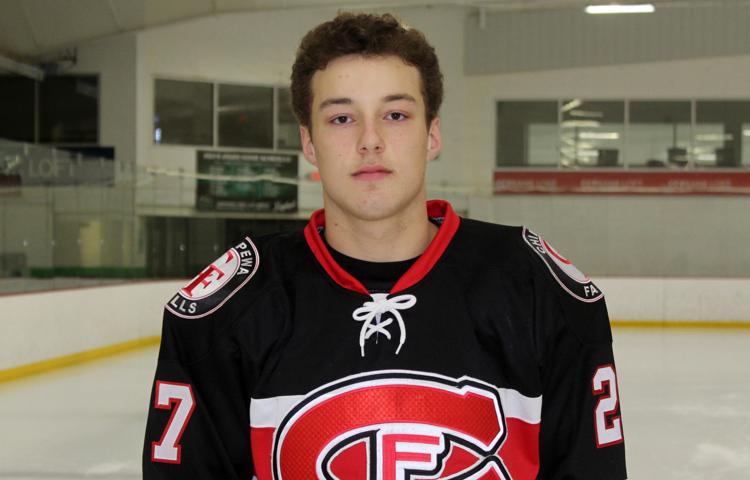 At Hayward, four players scored as the Cardinals edged the Hurricanes.
You have free articles remaining.
Isaac Lindstrom and AJ Schemenauer scored power-play goals in the second period for the Cardinals (18-4) before Isaac Frenette and Ben Carlson added goals in the third period. Owen Krista assisted on two goals.
Bridger Fixmer stopped 31 shots in goal in the win.
Chi-Hi plays at River Falls on Tuesday.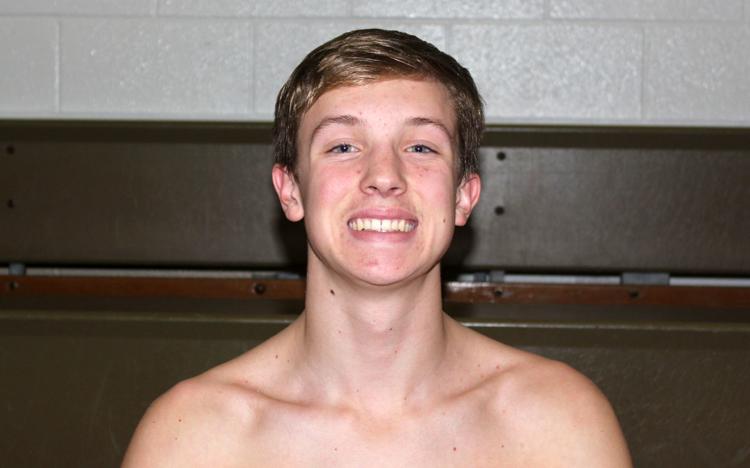 Chi-Hi's Topritzhofer, Olson win BRC titles
At Menomonie, Zach Topritzhofer and Ian Olson swam to victories at the Big Rivers Conference Championships.
Topritzhofer was first in the 500-yard freestyle event with a time of five minutes, 1.68 seconds while Olson was fastest in the 100 breaststroke with a time of 1:00.95.
Olson took second in the 50 freestyle while the 200 freestyle relay team of Cooper Porzondek, Andrew Olson, Gabe Vargas and Ian Olson was second as well. Porzondek was third in the 100 freestyle and fifth in the 100 breaststroke and the 200 medley relay team of Andrew Olson, Ian Olson, Gabe Vargas and Cooper Porzondek also was fifth.
Ryan Beranek finished seventh in the 500 freestyle, Vargas was eighth in the 200 individual medley and 100 butterfly, Topritzhofer and Beranek were ninth in the 200 freestyle and 200 individual medley, respectively, and Rowan Rinick swam to a 10th-place finish in the 500 freestyle.
Chi-Hi finished third as a team with 318 points as Eau Claire won the title with 605.5 points.
The Cardinals are back in the pool next Saturday at Division 1 sectionals in Hudson.
Wrestling
Bloomer/Colfax's Best, Rothbauer win Heart O'North titles
At Cameron, Sawyer Best and Bowen Rothbauer were the best in their respective weight classes at the Heart O'North Conference championships.
Best improved to 39-1 on the season by winning all of his matches at 132 pounds, starting with a pinfall win before two technical fall wins earned him a conference crown. Rothbauer was victorious at 152 with a pinfall and major decision advancing him to the finals where he bested Saint Croix Falls' Bennett Bergmann by sudden victory.
Luke Blanchard (113) and Alex Poirier (120) finished in third place as Bloomer/Colfax took fourth as a team with 141 points. Saint Croix Falls (210.5) won the team title.
Bloomer/Colfax is in Division 2 regional action at Somerset next Saturday.
Cornell/Gilman's Krizan wins 152 title at Lakeland tourney
At Tony, Julian Krizan earned a championship at the Lakeland Conference championship.
Krizan won the crown at 152 pounds with a pair of pinfall victories.
Ethan Person and Braeden Person each finished second in their respective weight classes. Ethan fell by pinfall in the 113 title match while Braeden advanced to the finals at 138 with a decision victory before falling by pin.
Cornell/Gilman was sixth in team scoring with 64 points as Luck/Frederic/Grantsburg/Siren won the title with 187.5 points.
The Wolfpack are in Division 3 regional action next Saturday in Cadott.