Confidence was important to Lee LaFlamme.
The ability to instill confidence and belief was a crucial teaching building block for LaFlamme in whatever he did, be it coaching on the football field or wrestling mat or teaching in the classroom with the Stanley-Boyd School District.
LaFlamme passed away earlier this month at the age of 75 and leaves behind a legacy of success that was not just measured in wins and losses.
Throughout LaFlamme's 41 years with the Stanley-Boyd district, he wore many different hats. He taught biology and drivers education for 30 years and was dean of students and athletic director for 15 years. Those teaching and administrative responsibilities came in addition to his work as a coach with Oriole wrestling, golf, baseball softball and football.
He also stayed busy during the summer leading the summer recreation program.
No matter what LaFlamme was doing, he did all he could to make sure those he worked with her achieving at the highest level possible.
"Lee prepared his athletes so well you had this feeling of invincibility," said Tom Pomietlo, a Stanley-Boyd graduate and current teacher in the Chippewa Falls Area Unified School District. "You felt like you were going to win whether you were on the field or the mat or whatever you did, you felt like you had that feeling you were going to be very successful because you were confident because he would prepare you for feeling confident."
Preparation was a cornerstone of LaFlamme's success. That attention to detail helped him garner several accolades, including induction into both the Wisconsin Football Coaches Association and Wisconsin Wrestling Coaches Association Halls of Fame.
LaFlamme spent 41 seasons as an assistant coach with the Orioles, helping Stanley-Boyd qualify for the playoffs on 20 occasions. The Orioles took home state championships in 1991 and 1995 and were state runner-ups in 1977, 1986 and 1996. Stanley-Boyd won 17 conference championships during his tenure of coaching with head coaches Gene Hatfield, Mike McDaniels, Jim Brinker, Earl Larson and Jeff Koenig.
"I could count on Lee," Brinker said. "I didn't have to worry about coming on Monday and worrying if Lee had a game plan, because he would and not only a game plan but a good game plan and one that by the time Monday afternoon practice started he was ready to put the game plan in."
LaFlamme led the hard-hitting defense for the Orioles that was perennially one of the area's best. He was named the WFCA's District Assistant Coach of the Year in 1995 and the WFCA's State Assistant Coach of the Year in 2005 and was an assistant coach in the 1997 WFCA Shrine Game.
"What he and Jim Brinker had was magical and I think for Lee it was a marriage with the communities of Stanley and Boyd," former Oriole and current Hudson defensive coordinator Neil Hatfield said. "He dedicated his life to those families and they in turn dedicated themselves to him and I think that's probably the best thing in sports. You have this relationship that takes place where something is higher than just playing for someone and he was an individual who you grew up and you were going to do your work on the dairy farm, you're going to go and be good to your brothers and sisters and then you were going to play stifling defense for Lee LaFlamme."
Hatfield said LaFlamme's engine for teaching never turned off, be it on the athletic field or in the classroom.
"I can't tell you the number of times I thought 'What would Lee do?' in a situation or in a planning piece or something like that," Hatfield said.
The Orioles' coach compiled a 217-73-3 dual-meet record in the Cloverbelt Conference.
LaFlamme graduated from UW-Stevens Point in 1969 before first accepting a teaching position at Stanley-Boyd in the fall of 1970 where he began his duties as an assistant football and wrestling coach. He eventually moved up to head wrestling coach where he led the Orioles for 23 years, compiling a 217-73-3 dual meet record with 12 Cloverbelt dual meet championships, seven runner-up finishes and two conference tournament titles. He coached 44 conference wrestling champions including one four-time champion, 26 state qualifiers and three regional team champions.
"He just had that knack to think quick on his feet and make adjustments and that's because he was prepared," Pomietlo said. "He prepared his wrestlers, he prepared his students."
STANLEY — It's been two weeks since Lee LaFlamme retired from Stanley-Boyd.
LaFlamme's no-nonsense personality and sense of humor left an indelible mark on all of those who met him.
"My favorite part of Lee was his personality," Brinker said. "He told it like it is. What you saw is what you got. He wasn't fake or (would) try to put on any airs. He was honest and that was the beauty of Lee and people respected him for it."
Outside of his work with the Stanley-Boyd district, LaFlamme was the secretary for the Stanley Lions Club for 36 years, a member of the local Bassmasters club and an avid golfer. LaFlamme also loved traveling with his wife Gerri.
"He so represented the communities of Stanley and Boyd," Hatfield said. "There was just a connection there with his personality, who he was – hard-working people who get up and fight every day and always come out good because of it. Effort leads to success."
LaFlamme is survived by his wife Gerri, son Jon, daughter Stacy and sisters Denise and Darla. A celebration of life was held for LaFlamme last Saturday at Oriole Park in Stanley. Tom Pomietlo, his brother Tim and Steve Anderson — all former athletes and students for LaFlamme at Stanley-Boyd who currently teach in the Chippewa Falls Area Unified School District — were among those to speak at the event. Even though there was sadness for the loss, Tom said there were also many smiles and much laughter at the event as attendees swapped stories about Lee.
"He had issues, health issues (and) things pop up throughout his life but he always persevered and never complained," Brinker said. "I think that's pretty important."
LaFlamme provided a lifetime of lessons, leadership and laughter that will continue to resonate for years to come.
"Everything that a good role model or a father figure should have, Lee LaFlamme presented that," Tom Pomietlo said. "He was a good husband, a good father, a good teacher, a good coach, a good friend. Everything that he did, he was very much a role model for people he came in contact with."
Photos: Marathon at Stanley-Boyd football 8-27-21
Marathon at Stanley-Boyd football 8-27-21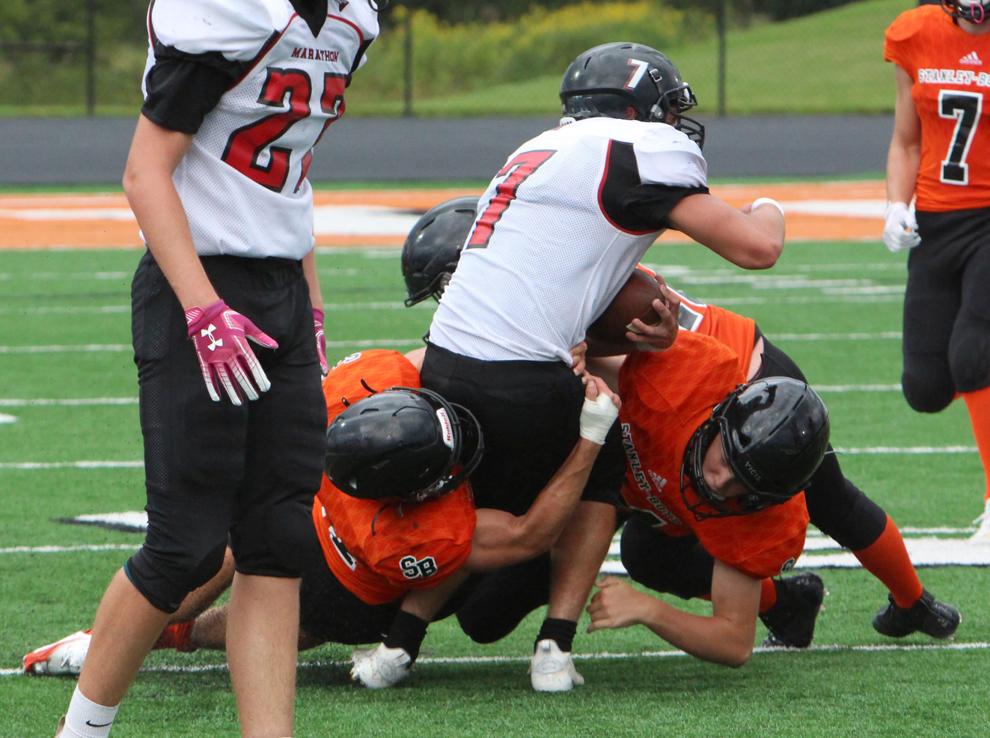 Marathon at Stanley-Boyd football 8-27-21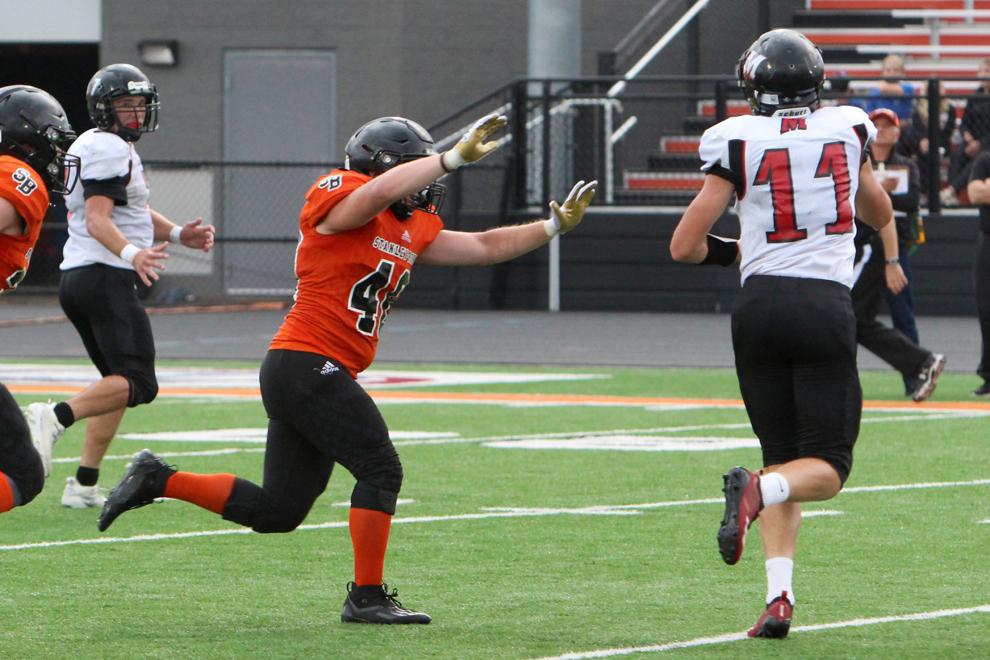 Marathon at Stanley-Boyd football 8-27-21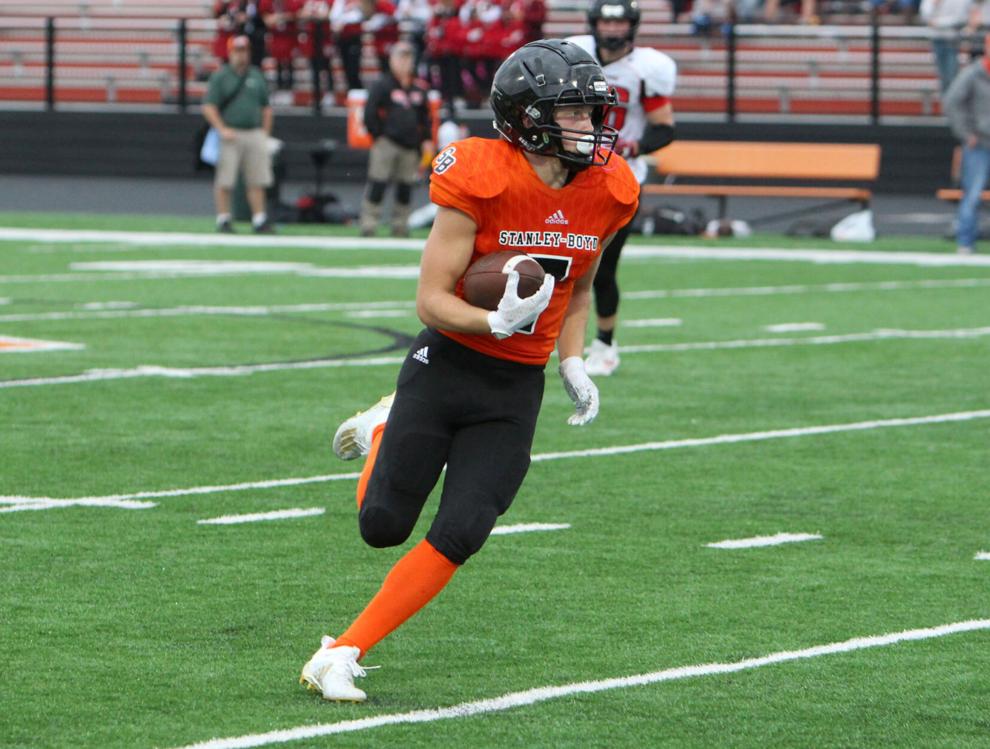 Marathon at Stanley-Boyd football 8-27-21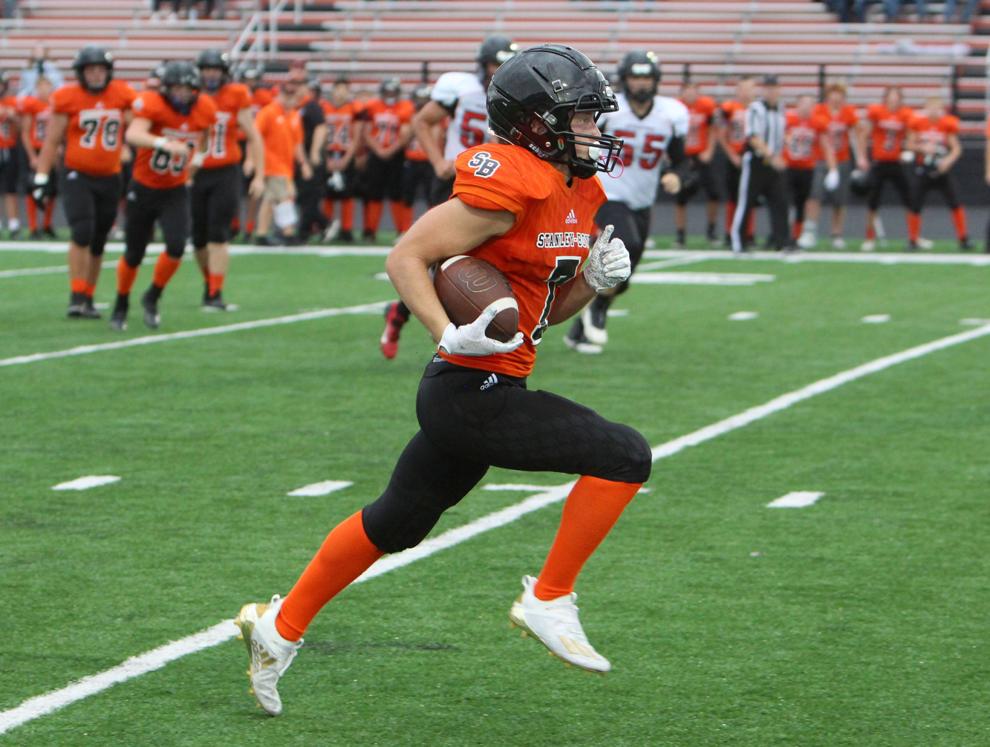 Marathon at Stanley-Boyd football 8-27-21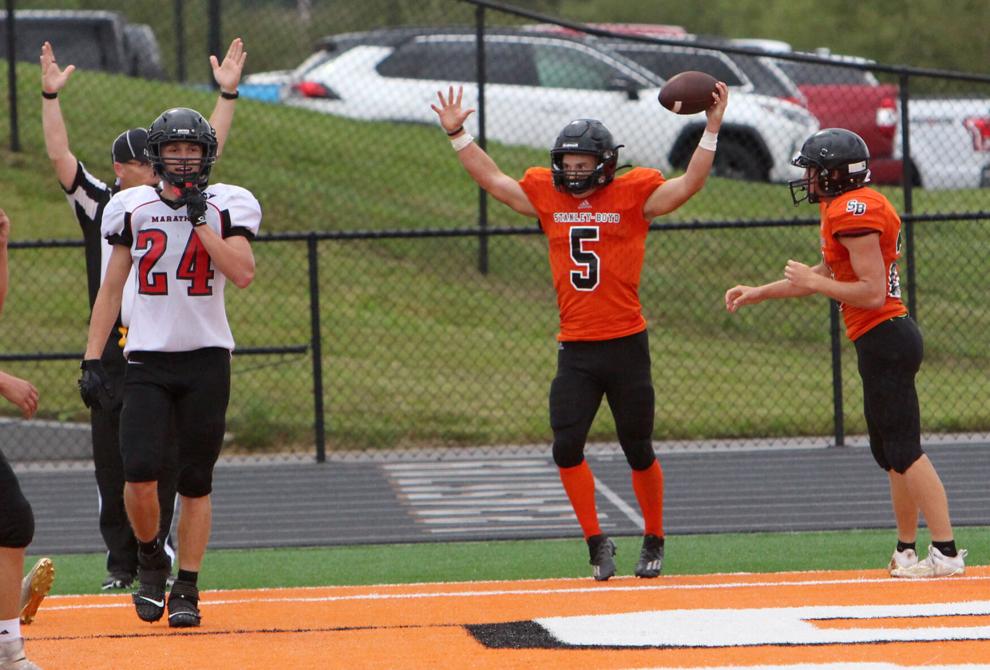 Marathon at Stanley-Boyd football 8-27-21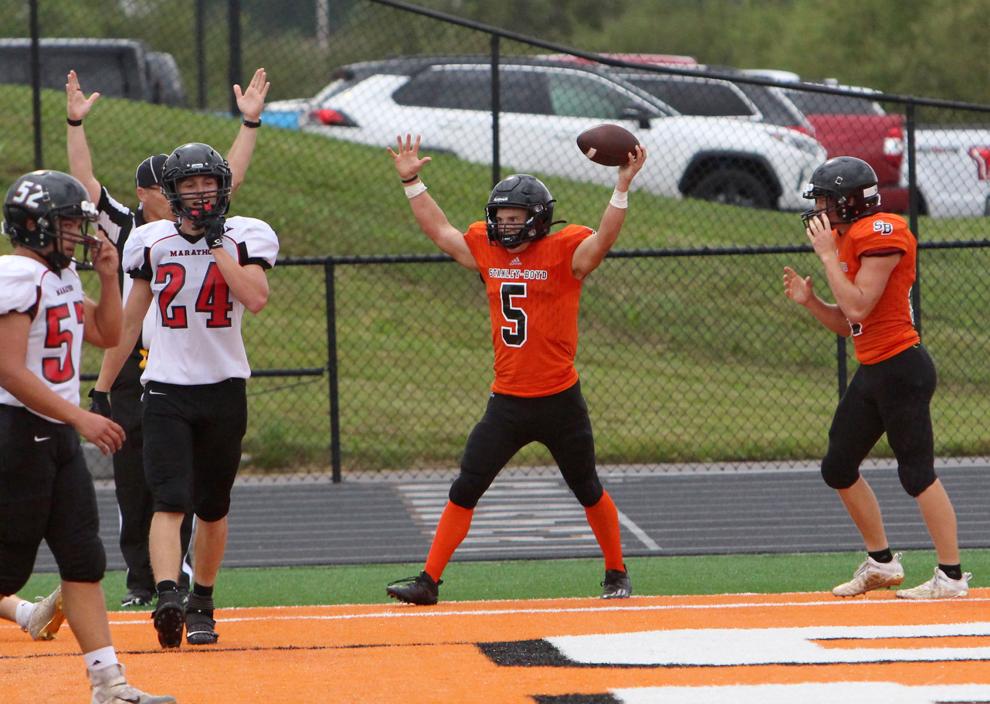 Marathon at Stanley-Boyd football 8-27-21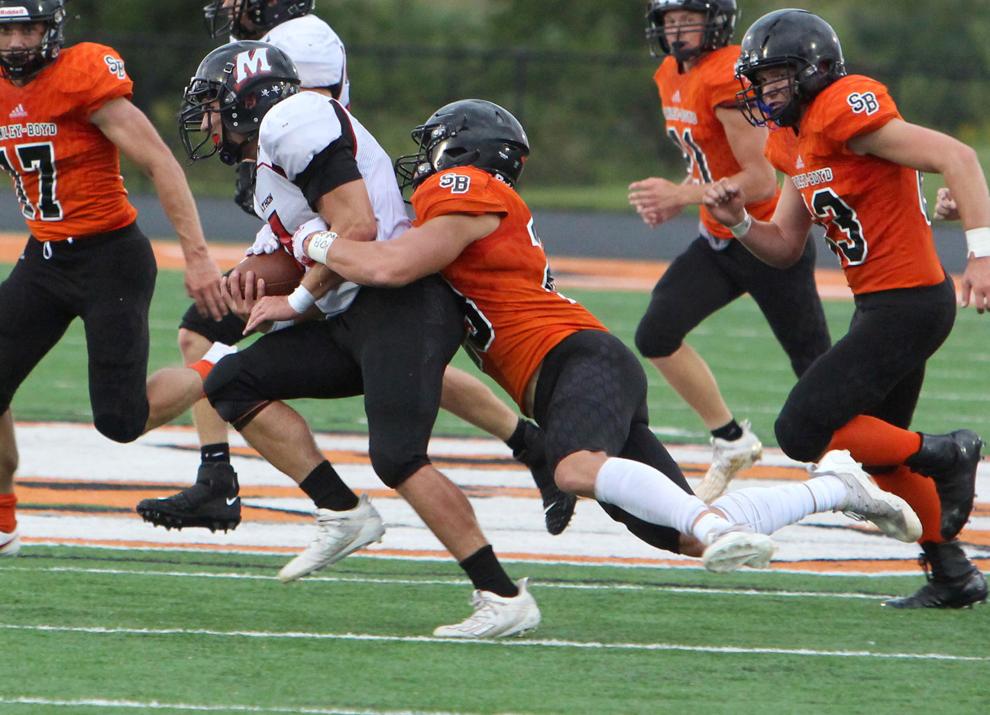 Marathon at Stanley-Boyd football 8-27-21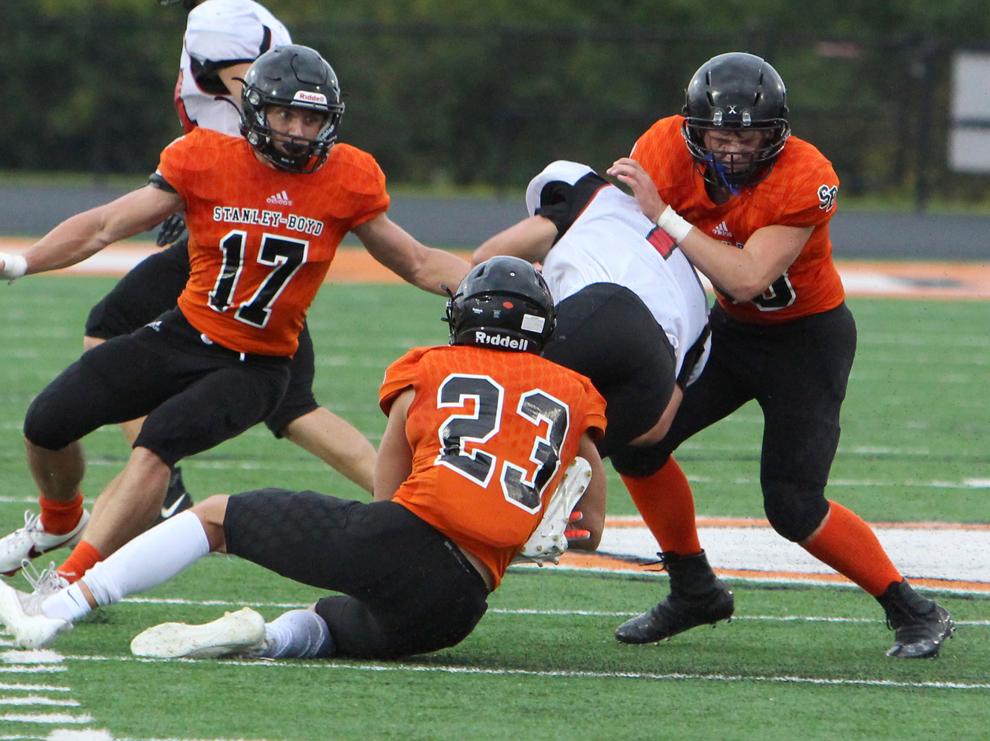 Marathon at Stanley-Boyd football 8-27-21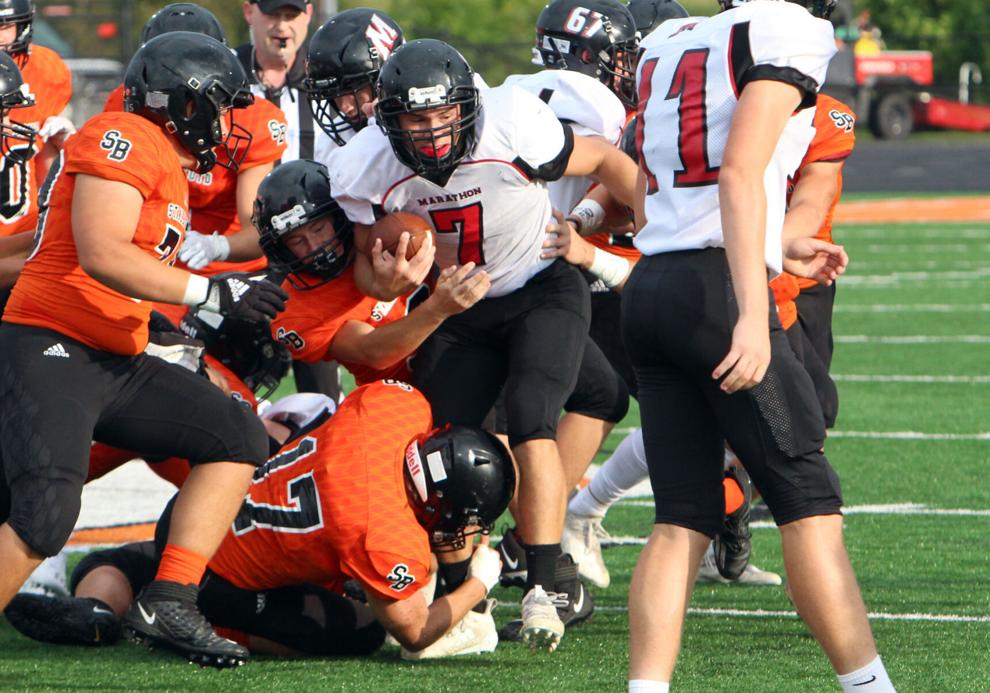 Marathon at Stanley-Boyd football 8-27-21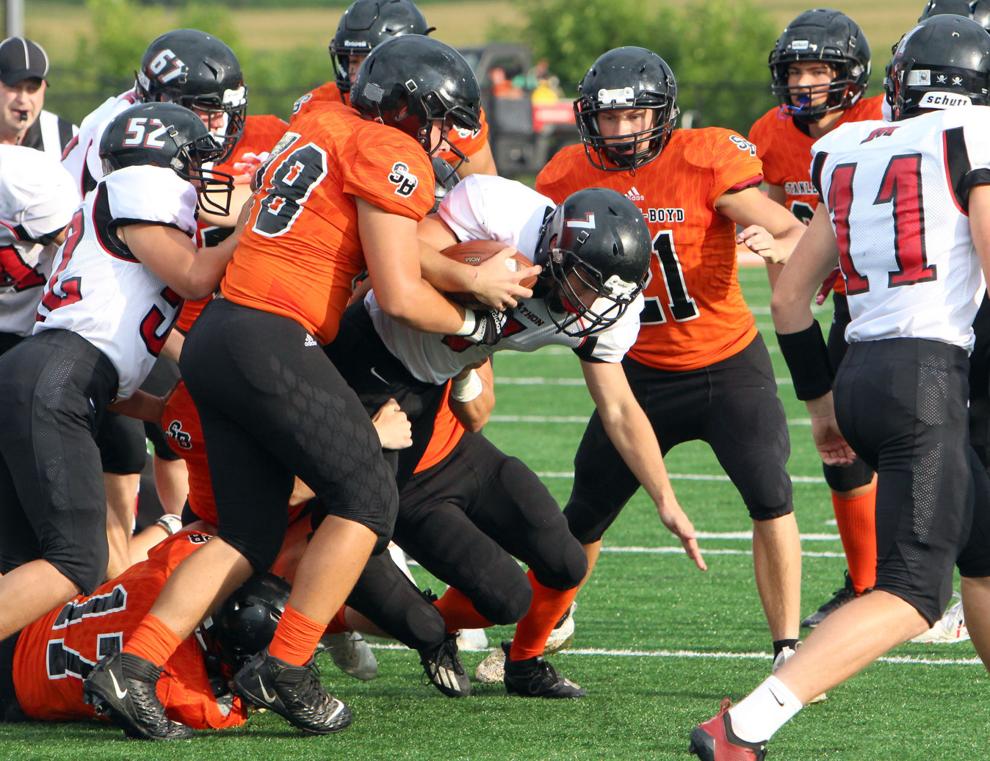 Marathon at Stanley-Boyd football 8-27-21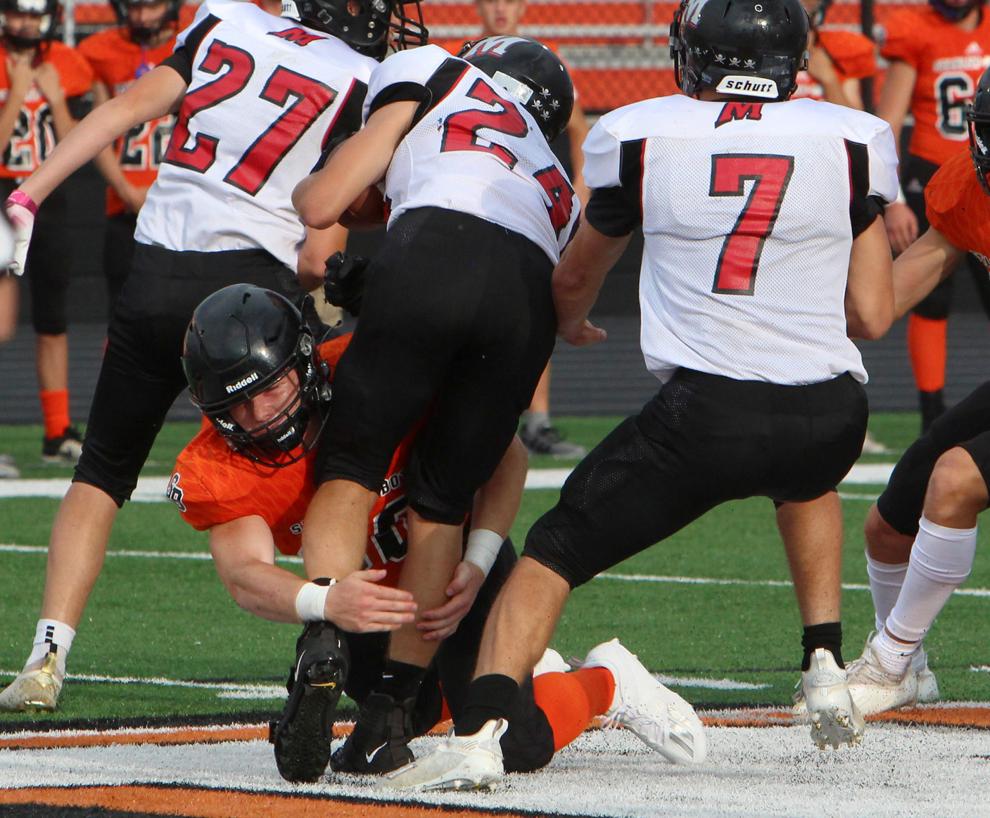 Marathon at Stanley-Boyd football 8-27-21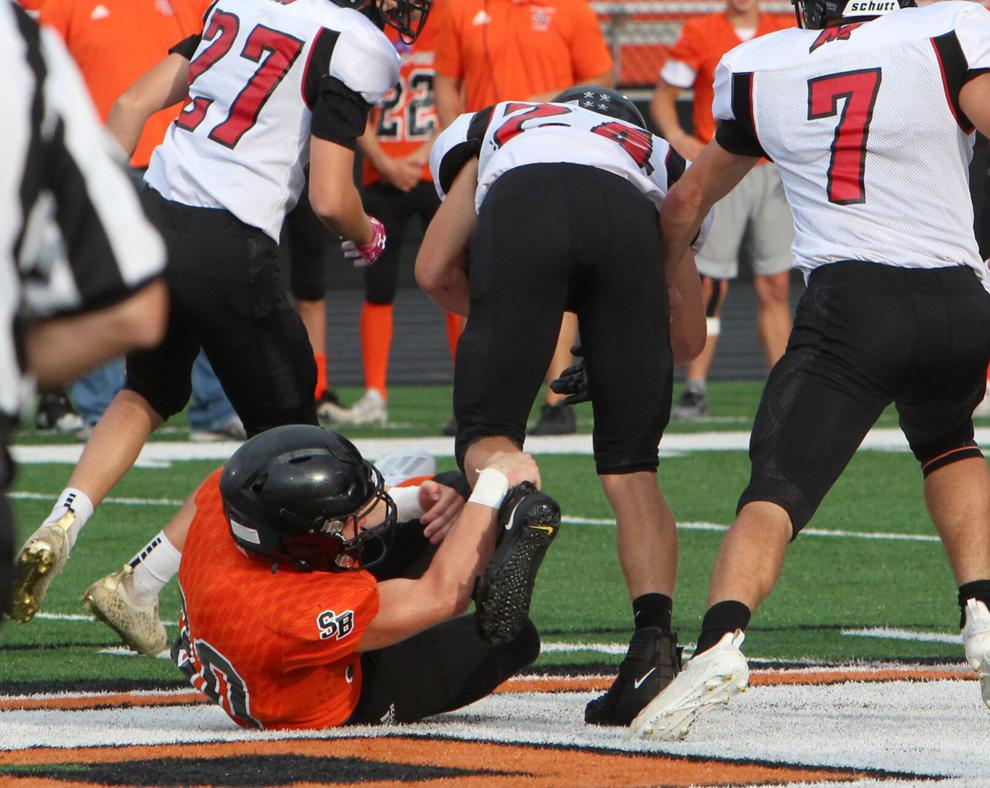 Marathon at Stanley-Boyd football 8-27-21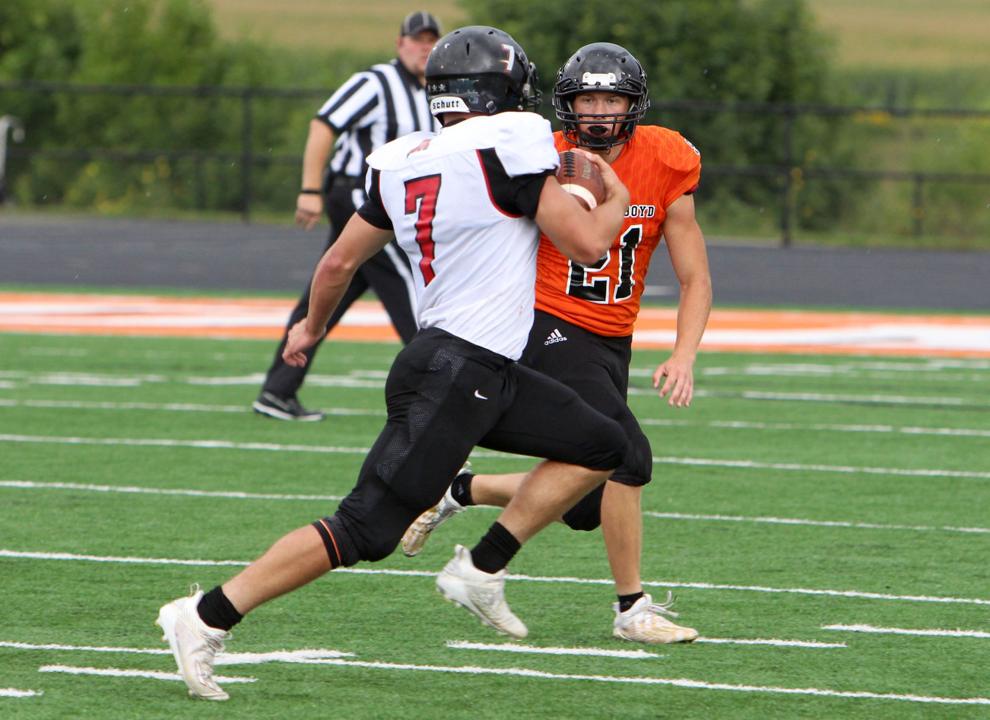 Marathon at Stanley-Boyd football 8-27-21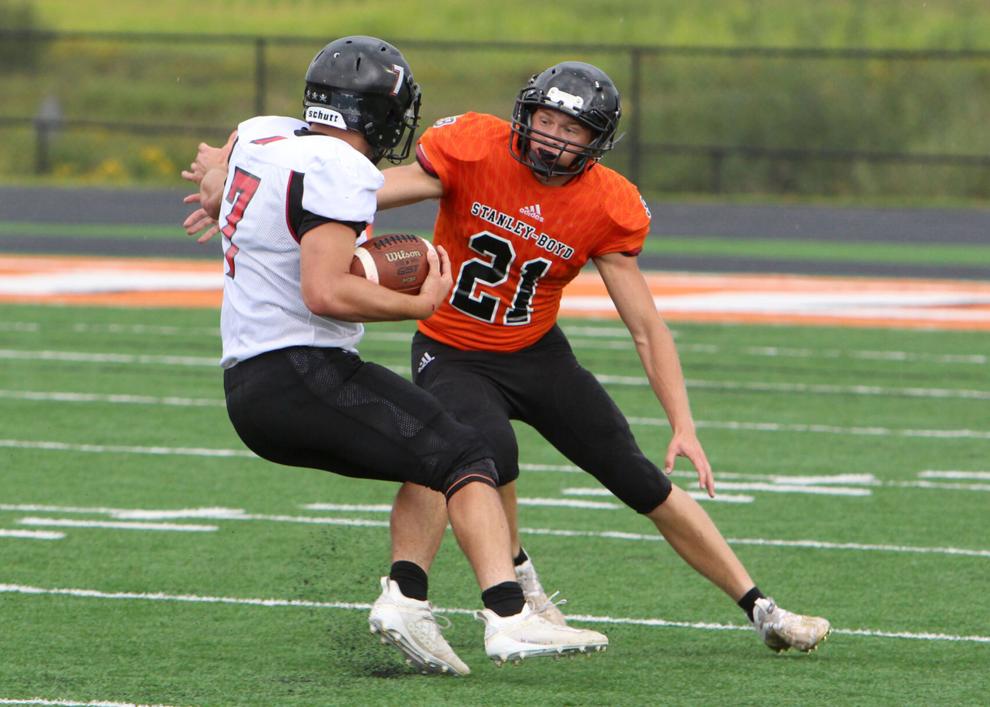 Marathon at Stanley-Boyd football 8-27-21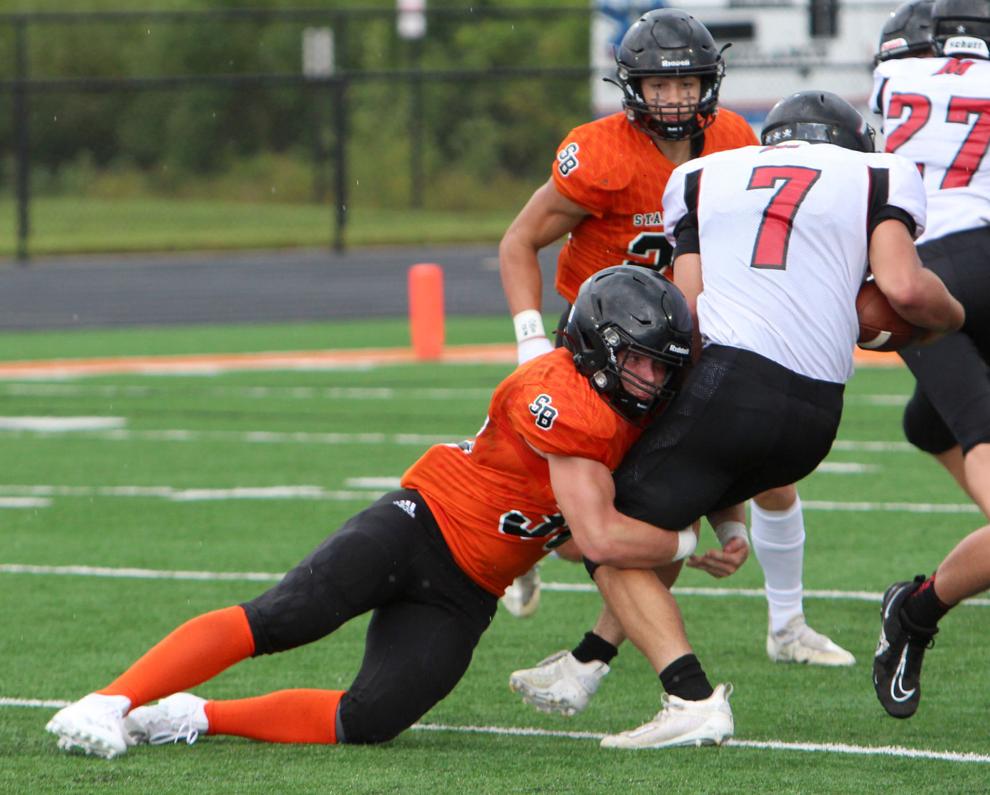 Marathon at Stanley-Boyd football 8-27-21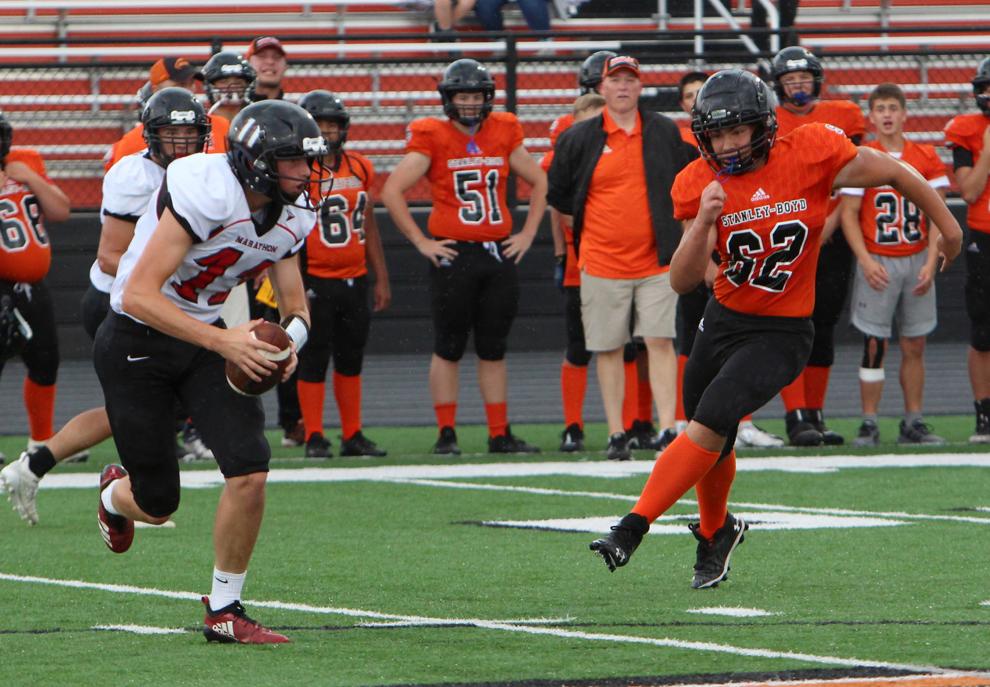 Marathon at Stanley-Boyd football 8-27-21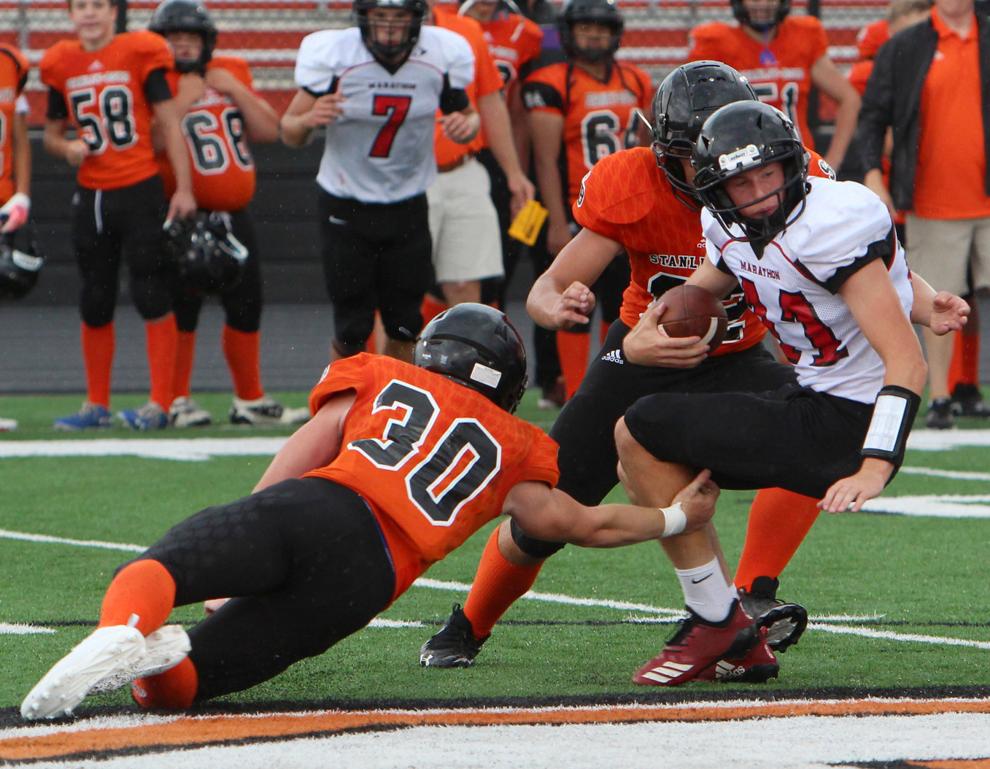 Marathon at Stanley-Boyd football 8-27-21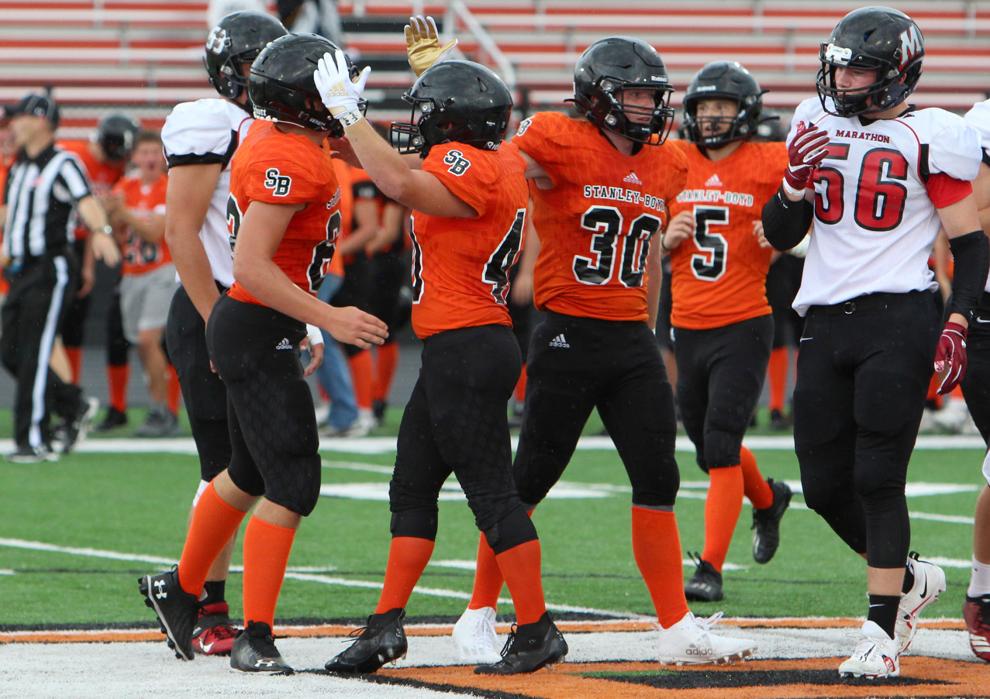 Marathon at Stanley-Boyd football 8-27-21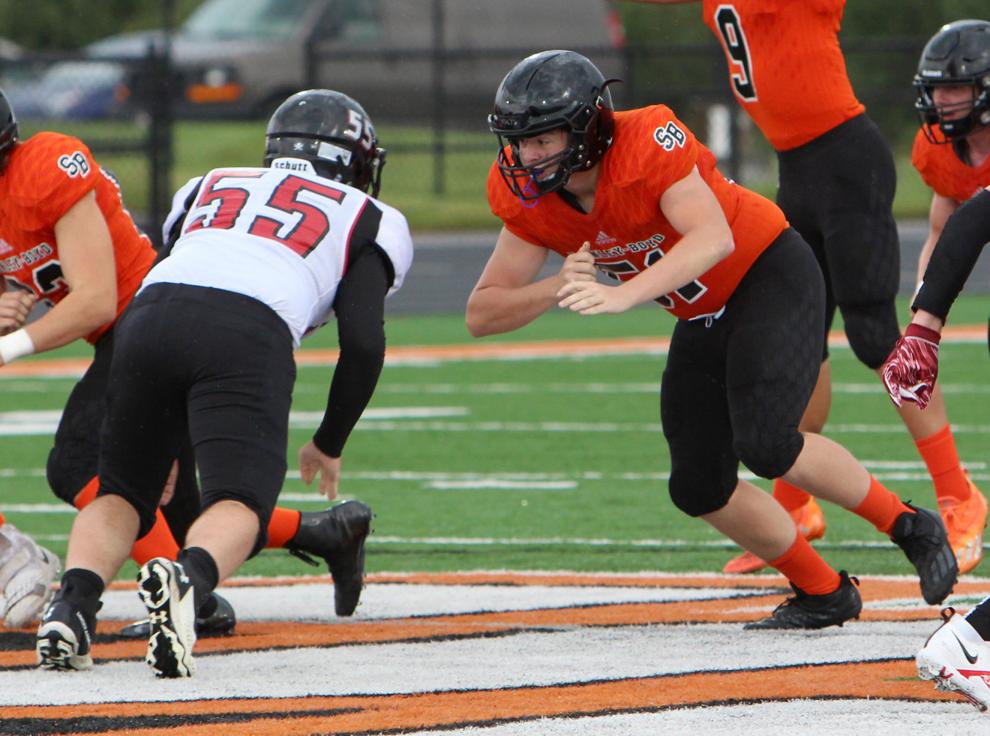 Marathon at Stanley-Boyd football 8-27-21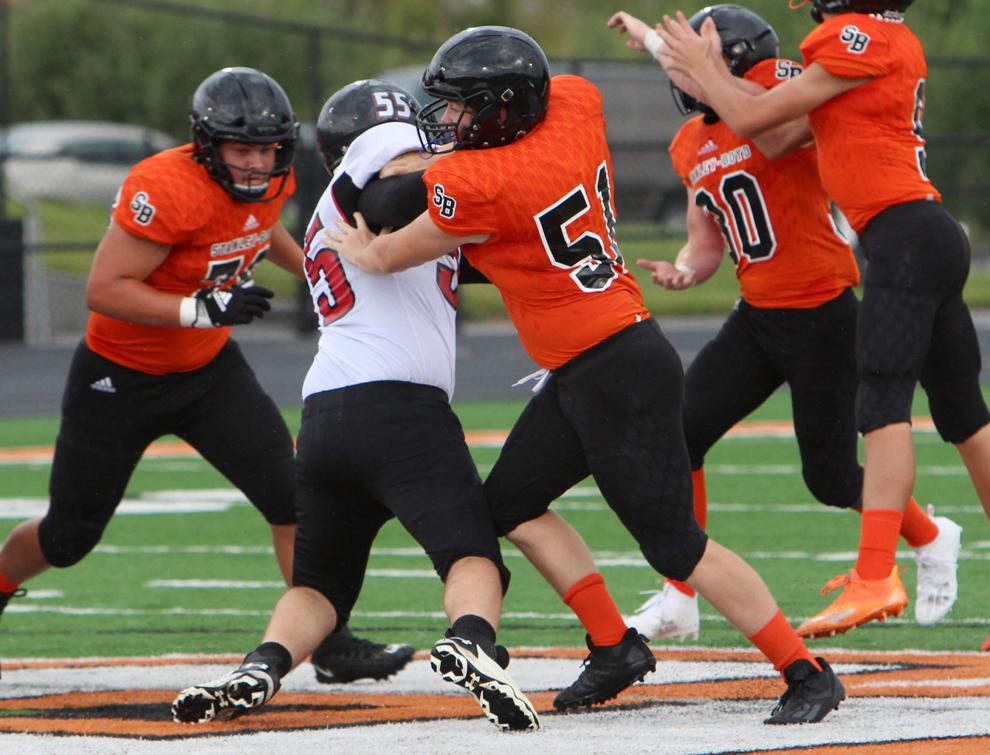 Marathon at Stanley-Boyd football 8-27-21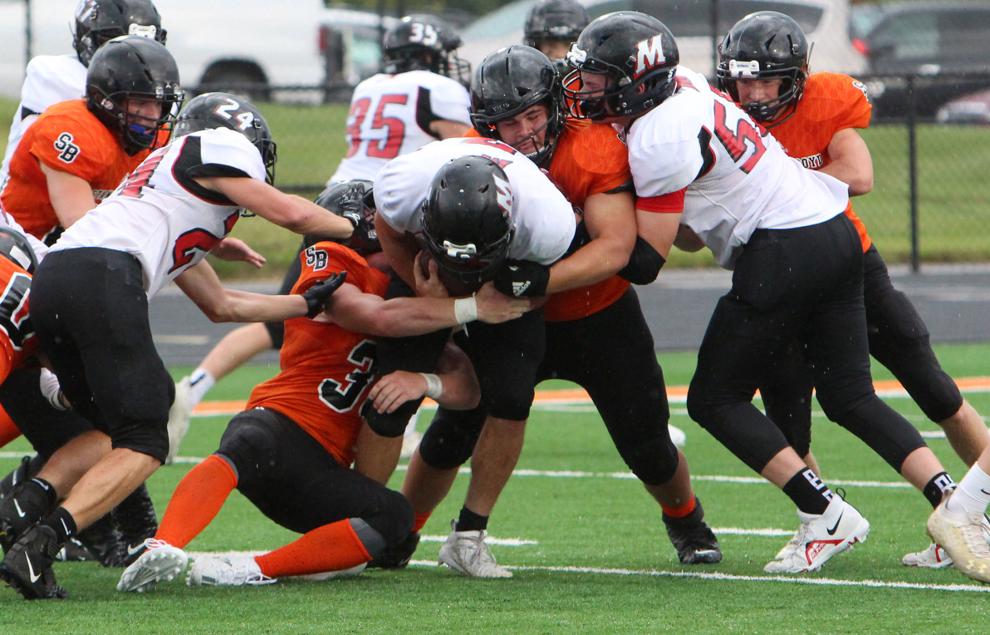 Marathon at Stanley-Boyd football 8-27-21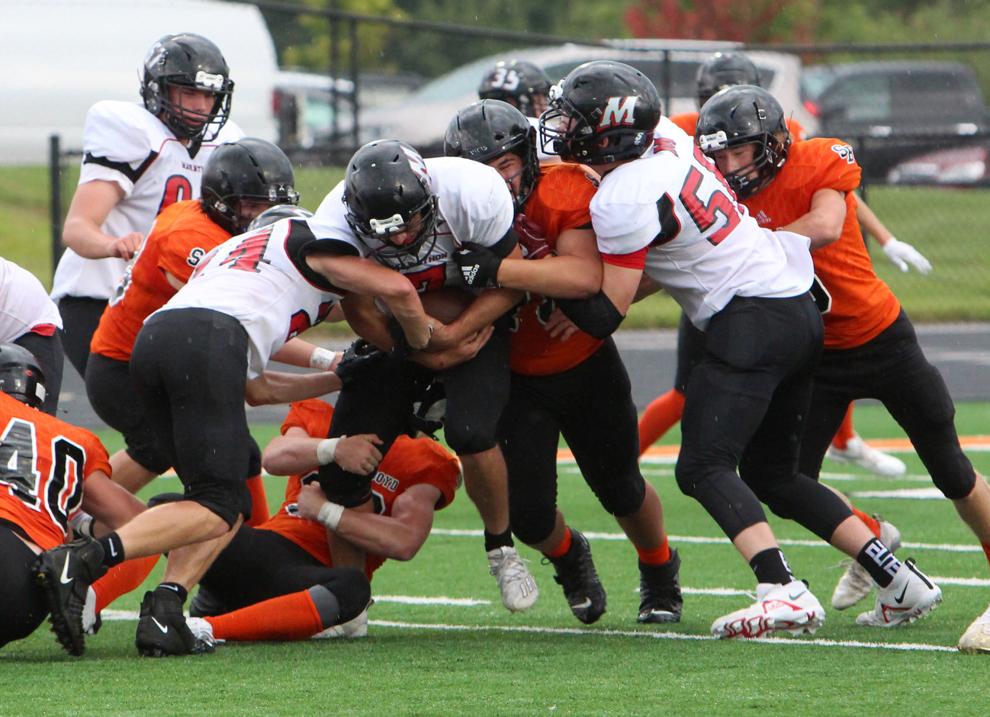 Marathon at Stanley-Boyd football 8-27-21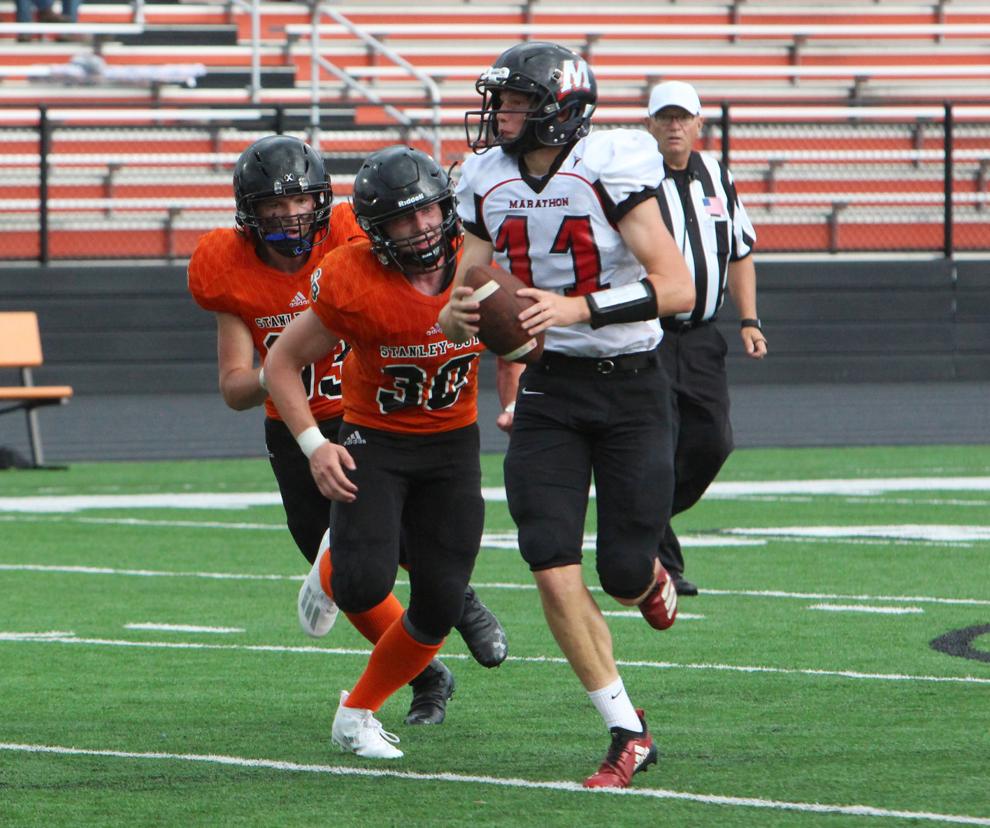 Marathon at Stanley-Boyd football 8-27-21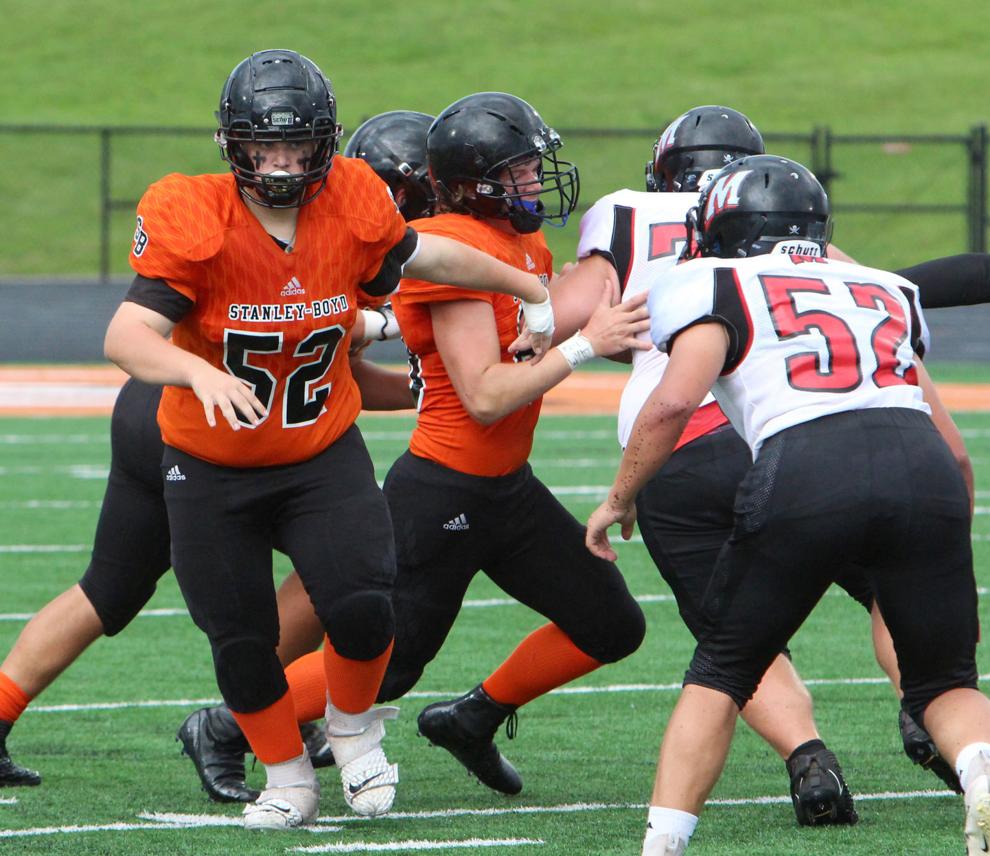 Marathon at Stanley-Boyd football 8-27-21