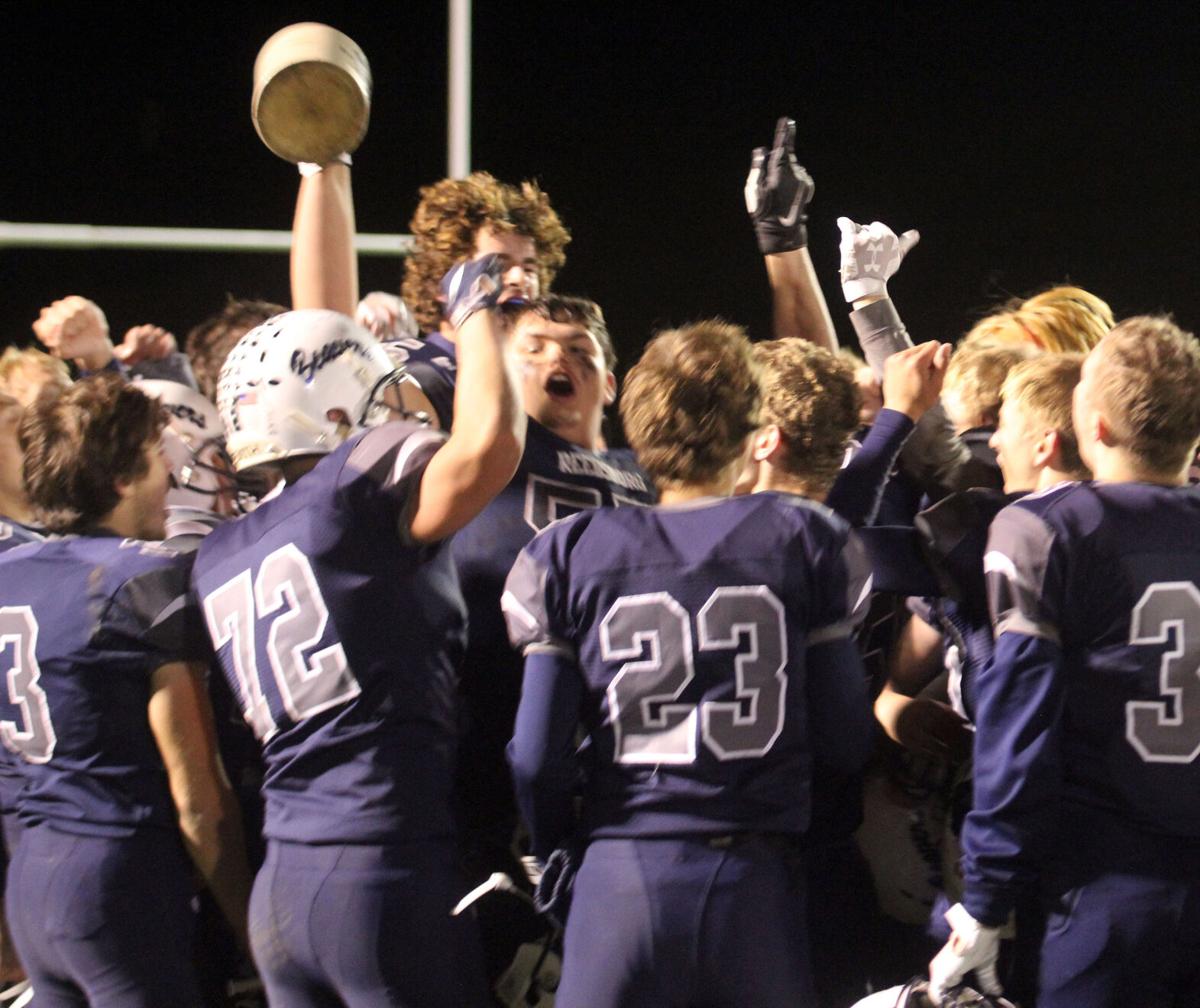 According to a WIAA news release on Wednesday, 68% of Wisconsin's 11-player football programs statewide have opted to play a shortened fall schedule.
Schools had until Tuesday to declare their intention to play during the regular fall season, shortened due to the COVID-19 pandemic, or to wait for a WIAA-approved alternative spring season, running from late February through mid-May, staggered by sport.
The release Wednesday stated that 256 football programs elected for the seven-week fall season, which begins with equipment handout on Monday and the first day of practice on Tuesday, with opening games allowed the weekend of Sept. 18.
On the other hand, 121 football programs opted for the WIAA-approved alternative fall season, which would open practice March 8 and run through May 3.
Among the 45 high schools in the State Journal's core coverage area, only 13 opted to play fall football, with the rest — including the entire Big Eight Conference and every Rock Valley Conference school except Madison Edgewood — opting for the alternative season.
The traditional 10 schools in the Big Eight have opted out of all fall sports, as has the traditional 10 Rock Valley Conference schools. (In football only, Janesville Craig and Janesville Parker were shifted from the Big Eight to the Badger Large this year, and some Rock Valley schools were moved to other leagues and Madison Edgewood and Monroe were shifted in).
Area schools were more driven to wait until the spring partly because of more restrictive COVID-19 guidelines restricting gatherings (including practices and games).
For example, Dane County restrictions currently prevent its three schools taking part in fall football — Madison Edgewood, Cambridge and Marshall — from having more than 25 people together for an outdoor practice and disallowing home games. Indoor sports such as volleyball limit gatherings to no more than 10.
Two sports had smaller percentages of fall participation than football: Boys volleyball (38 programs, 63%) and boys soccer (181 programs, 64%). All seven area boys volleyball programs will play in the alternative season.
The highest percentage of fall participation was seen by boys and girls cross country teams, both at 82% (348 boys programs, 346 girls programs). Eight-player football saw 81% fall participation, with 38 programs playing in the fall and only nine, including Wisconsin Heights, playing in the spring.
In girls volleyball, 74% of programs statewide (353 total) decided to play in the fall, with 26% (121 programs) planning on the alternative season.
Boys soccer saw 64% of statewide programs (181 total) opt for the fall season, with 36% (101 programs) deciding to wait for the alternative season.
In girls golf, 74% of the state's programs (129 total) will play in the fall, and 26% (46 total) will play in the alternative season.
In girls tennis, 73% of programs (150 total) are currently playing fall seasons, and 27% (55 programs) are waiting for the alternative season.
Girls swimming matched boys volleyball for the lowest percentage of programs taking part in the fall season, at 63% (88 programs). Opting for the alternative season were 37% of statewide programs (51 total).
If schedules are further impacted by unexpected COVID-19 developments, schools may be allowed to abandon fall seasons for the alternative season if they have played less than 50 percent of their prescribed games. However, the WIAA will not allow teams to intentionally under-schedule fall seasons in order to use the fall season as an opportunity for extra practice.