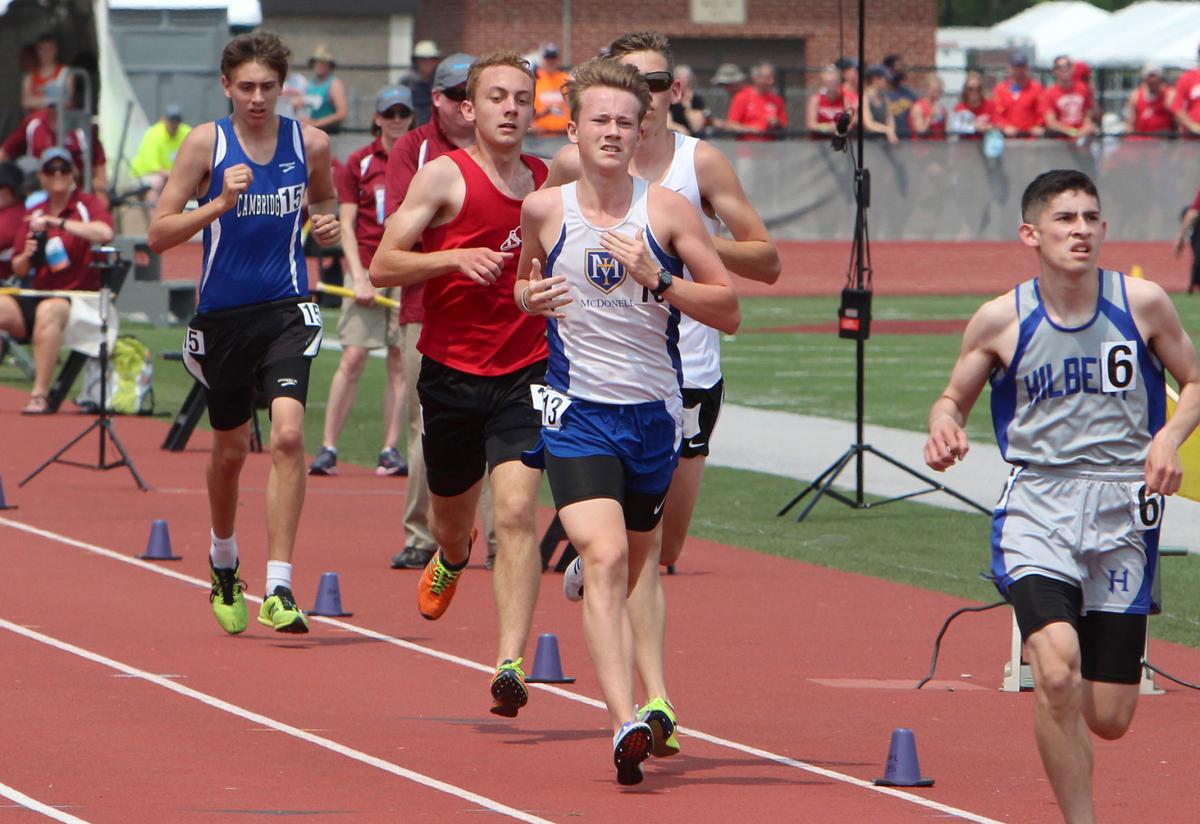 Local prep athletes still don't know yet if they'll be competing this spring.
But if everything works out, they want to be prepared.
Area athletes have found many ways to stay in shape while on their own after COVID-19 health concerns closed schools statewide last month. No in-person school means no organized practices, games or events. So the need to get innovative is there while schools and coaches have also been able to help athletes with their workouts remotely.
'Adapt and adjust'
McDonell senior track and field athlete Joseph Thaler's preparations for this spring ended soon after he walked off the course after finishing 31st in last fall's Division 3 State Cross Country Championships in Wisconsin Rapids. Thaler took 11th place in the 3,200-meter run a season ago at the Division 3 State Track and Field Championships in La Crosse and had his mind focused on concluding his final senior sports season with a bang.
But then everything changed after the health concerns brought the remaining winter sports season to an end and paused spring, which had started a few days earlier with the first day of track practice.
"All this happened extremely fast," Thaler said. "One day it's you can't go to a basketball game and the next it's your entire season is on hold and with all the preparation and training and hard work that goes into a sport like this, it's definitely disheartening to see all this happen but luckily hasn't been cancelled yet.
"I know some states have cancelled their spring seasons so I try to have a bit of cautious optimism in the hope that I will be able to compete at some time this spring and staying in shape helps me stay focused on that."
Thaler's workouts have been focused on 400- and 800-meter repeats on Tuesdays and Thursdays before Friday 'time trials' on whatever local track he's able to get a workout in. But it's not the same. There is no opposition and no adrenaline than can only come from a competitive situation.
The senior sprained a tendon in his foot while on a run at Lake Wissota State Park. Thaler suffered the injury a mile and a half into the route and was unable to walk, but thankfully had his cell phone to call for help. While the injury has forced Thaler to call an audible, daily bike rides on the Old Abe State Trail have helped him still get a workout in as his injury quickly recovers.
"You just have to adapt and adjust," Thaler said.
'One last go around'
The track and field season was a few days into practice before it was put on hold.
Other sports didn't make it that far. Pitcher instruction was set to start one week after the start of track but was put on hold.
For the Bloomer baseball team, that means the followup to the program's first regional championship since 2009 sits in flux.
Senior Leif Iverson is among those players waiting to see if his team will get the chance to hit the diamond.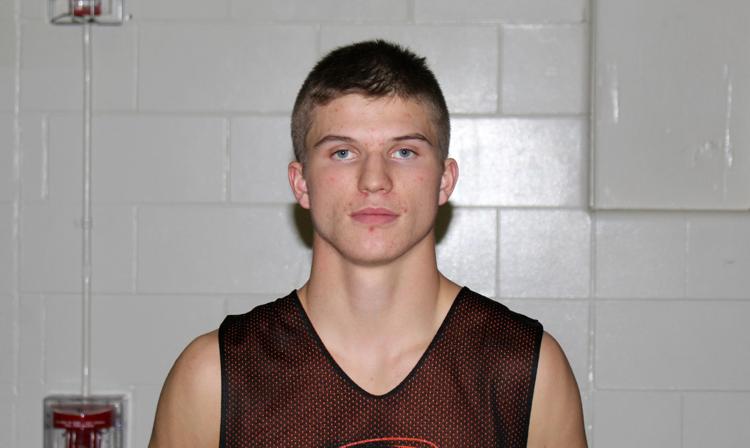 "I would like to get one last go around with playing baseball," Iverson said.
Iverson was a second team All-Heart O'North Conference infielder for the Blackhawks last season.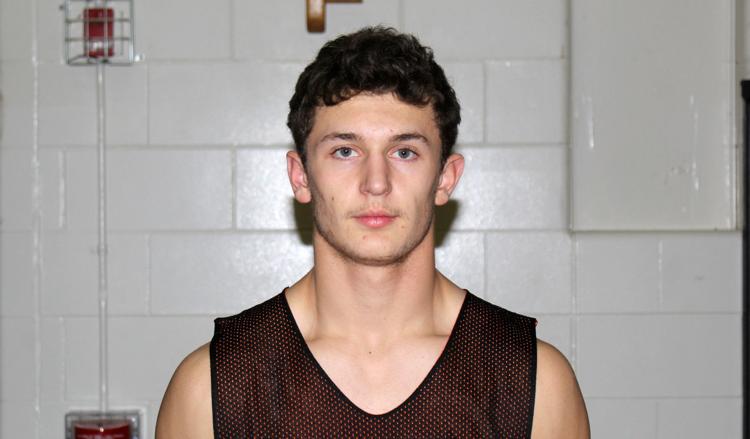 Senior teammate Carter Rubenzer has been staying active outdoors and with band workouts to keep his arms strong with the hope of a season taking place.
"I think you've got to keep your head up and just keep staying active so if we do get a chance to get out there we're ready to go and we can make the best of the situation," Rubenzer said. "Hopefully get a bunch of games in however short amount of time we have. If we have any time."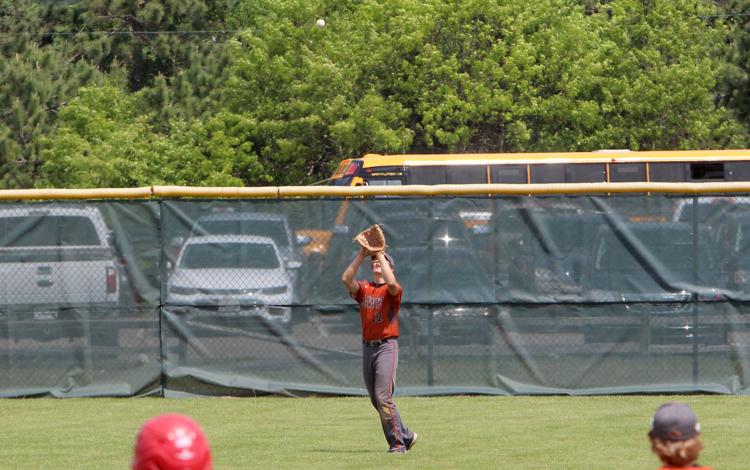 Lending a hand
Many athletes have been given workout plans and tips from their coaches to keep them busy during the absence. Athletes at Chi-Hi have access to YouTube body weight workouts from Crossfit Chippewa Falls that can be done at home with little to no equipment.
Chi-Hi utilizes an online platform called Volt Athletics for all its students. Volt is a program students can access via chromebook or by downloading an app onto their phones to create personalized training plans that adapt to the user's feedback so they get the right workout each time. Volt includes warmups, overall training workouts, body weight workouts, metabolic conditioning workouts, core workouts, conditioning plans, cool down exercises, nutritional information and articles on training.
Students are able to access workouts their coaches and teachers create for them and students have the option to create their own workouts based on available equipment, how their bodies are feeling and their fitness background. Students also fill out a readiness quiz before their workouts, asking about their soreness, stress level, energy level, mood and how they slept. During the workouts students keep track of sets, reps, how much weight they lifted and their exercises and can also keep track of their maximum lifts, workouts completed and previous lifts for each exercise.
The school's physical education department is utilizing the program for all students as a part of their online schooling.
Uncertainty
Several states have already cancelled their spring seasons.
The WIAA has paused Wisconsin's with all sports on hold at least until April 24 with Gov. Tony Evers' "safer at home" order in effect.
And while nobody is sure of what the next few months will bring on the prep landscape, Thaler is pleased the WIAA has taken the time to see how everything will shake out before making a decision that will impact so many.
"For athletes and especially seniors this is pretty brutal. I don't know how else to describe it," Thaler said. "Everything – the perfect end to your senior year, last sports season – is kind of taken away really quickly and I don't know what the WIAA can do, but I feel like we should really, really hold out until it becomes obvious a season isn't possible."
Get in the game with our Prep Sports Newsletter
Sent weekly directly to your inbox!