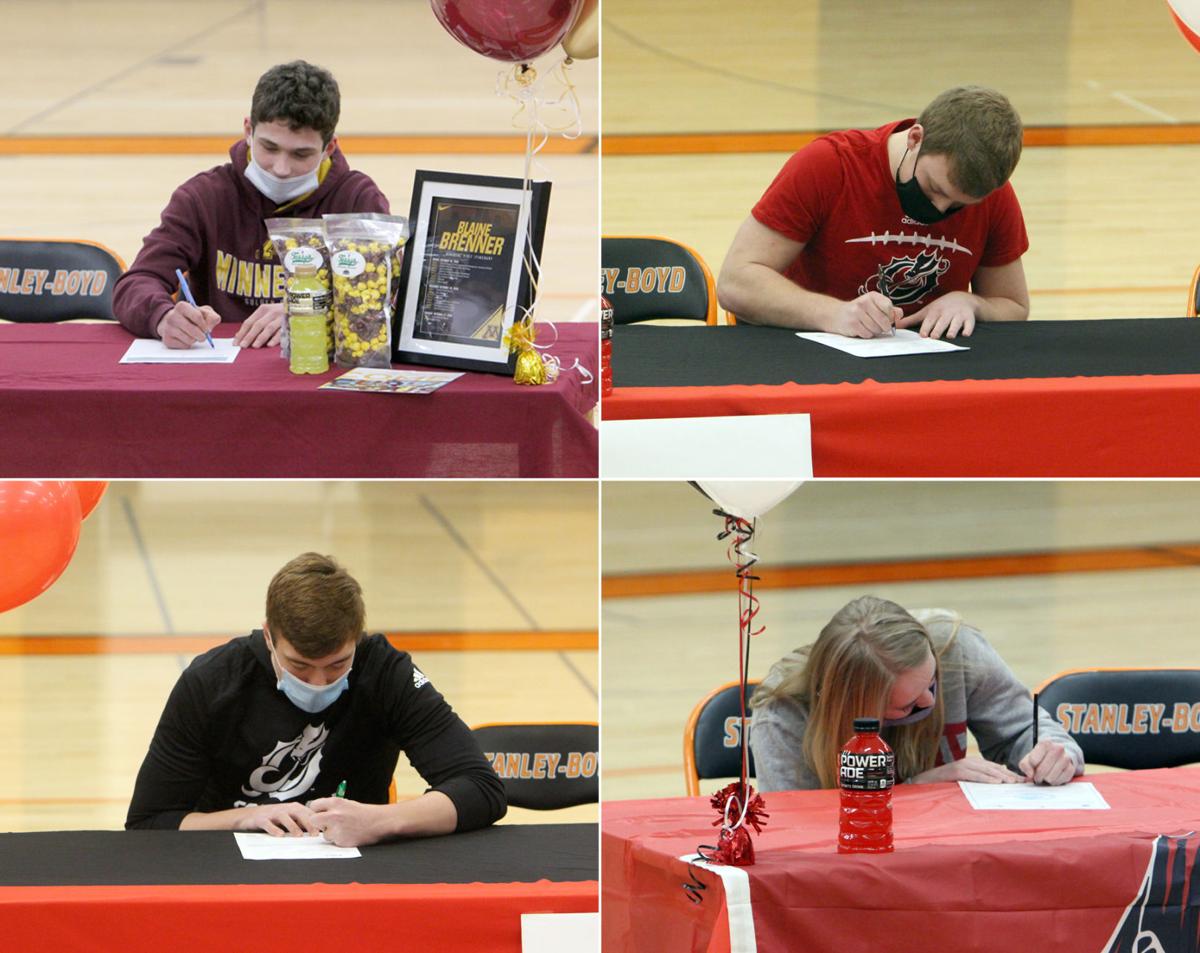 STANLEY — Prep athletes around the country have had to wade through unprecedented waters as they determined if collegiate athletics was in their future over the last 11 months.
But the Stanley-Boyd quartet of Blaine Brenner, Jake Schneider, Bo Chwala and Jade Fredrickson doesn't have those concerns anymore as all four signed on Wednesday evening to continue on as student-athletes into college.
Brenner signed to wrestle at the University of Minnesota, Schneider and Chwala will take their talents to Minnesota State University-Moorhead to play football, and Fredrickson will be continuing on as a track and field athlete at the University of Wisconsin-River Falls.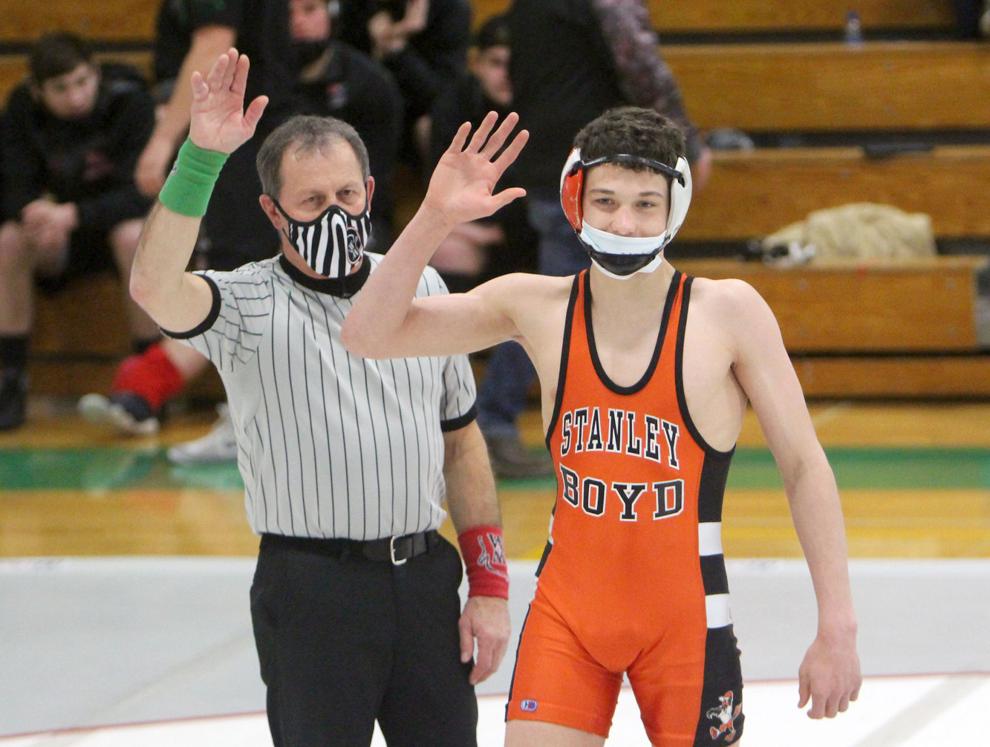 Brenner is a two-time Division 2 state champion wrestler for the Orioles and started his pursuit of a third in a row with a regional championship last weekend. He was able to tour the campus prior to COVID-19 related shutdowns and in short order knew that it was going to be the right place for him.
"Once I started my recruiting process and when I went to Minnesota I knew right away, I felt it click," Brenner said. "Nice campus, the coaches are great and I feel like they really had my best interests in mind."
Cadott graduate Brady Spaeth, Menomonie grad Sam Skillings and Boyceville native Garrett Joles are among those with local ties that wrestle for the Gophers and coach Brandon Eggum.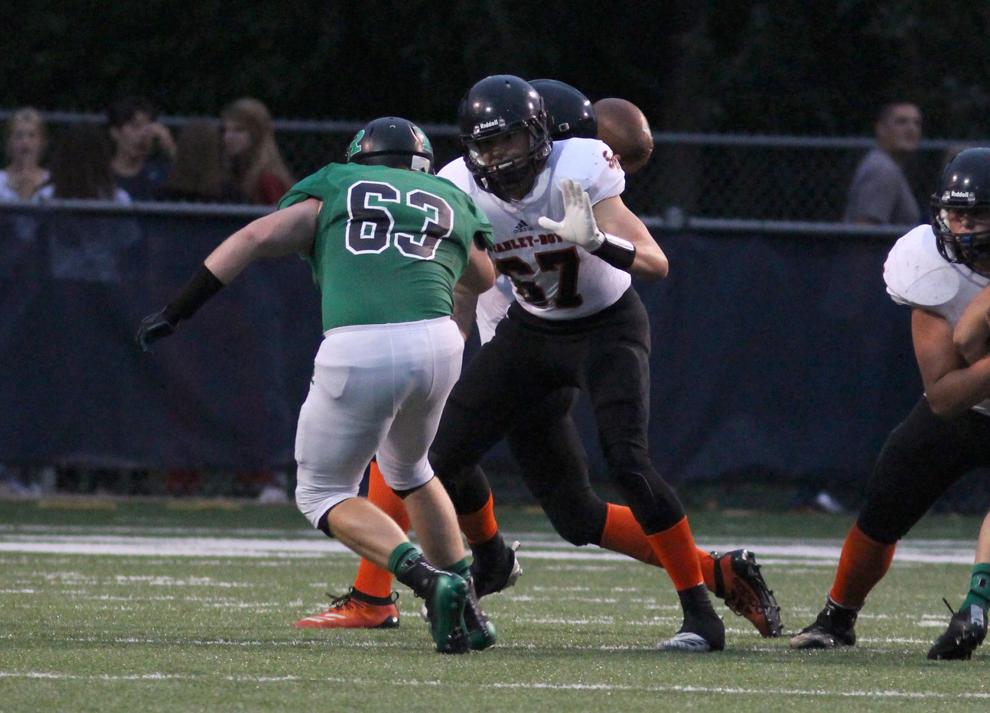 Schneider is coming off a strong senior season with the Orioles' football team where he was named All-Cloverbelt Conference and All-Chippewa County first team along the offensive line while also earning Wisconsin Football Coaches Association All-Region honors.
"I chose Moorhead because at the beginning of the recruiting process they were awesome and throughout COVID and everything they made videos for us to watch and they just felt like a family," Schneider said. "The coaching staff was straight up. They told me everything I needed to know and I went on a visit there and it just felt like the right place."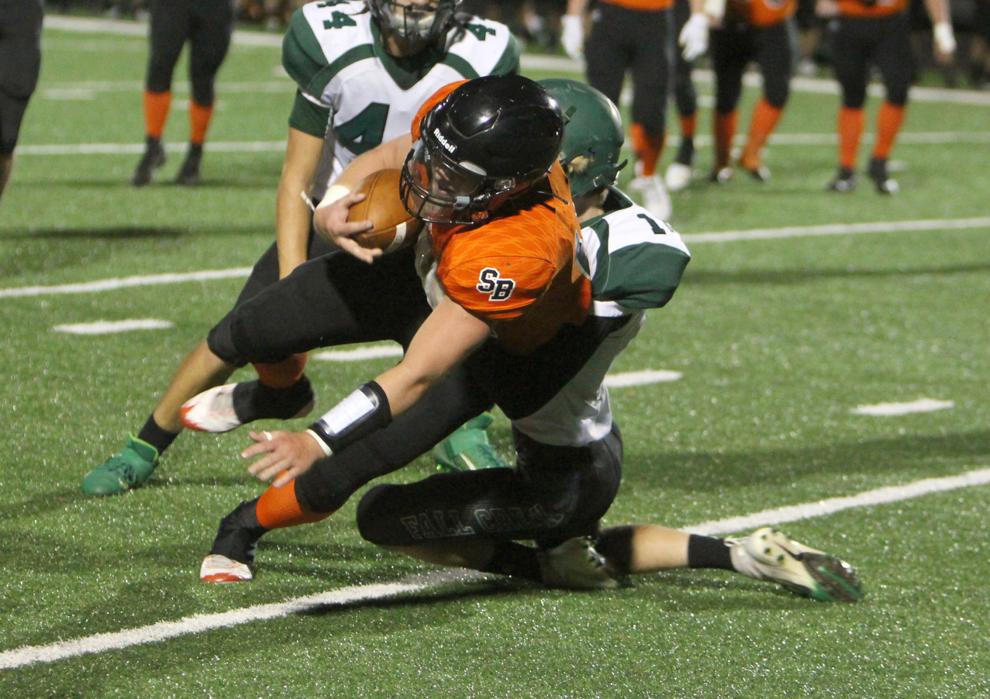 Chwala had a similarly positive experience during his recruiting process as the linebacker had 46 tackles in his senior season, including five for loss, with one fumble recovery while adding 164 receiving yards and a touchdown on offense in earning All-Cloverbelt and All-Chippewa County honors at linebacker.
"I chose Moorehead because they were very straight forward," Chwala said.
Both Schneider and Chwala also have a familiar face on the roster with the Dragons as Bo's older brother Theo is a fullback on the team.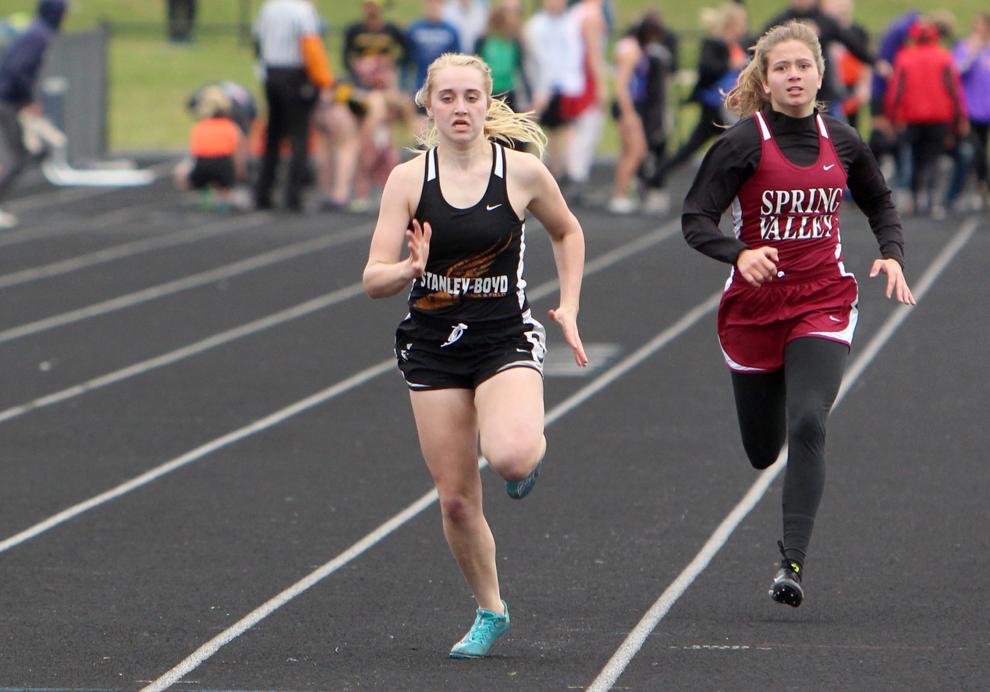 Fredrickson is a multi-year competitor for the Orioles track and field team, timing in among Chippewa County's fastest sprinters and hurdlers as a sophomore in 2019 as well as among the best performers in the long jump. Fredrickson was a part of the Stanley-Boyd girls team's 2019 Western Cloverbelt Conference championship squad and advanced to Division 3 sectionals in four events before her junior season was canceled last spring. Fredrickson has been training hard in her various events and is excited to make up for lost time for her final track and field season at Stanley-Boyd in the spring.
"At the beginning of my recruiting process, a lot of the coaches I really didn't connect with, but then when I got in contact with River Falls, I just felt a really good connection with the coach and team wise it felt like a better option," Fredrickson said.
Four athletes each with different goals and expectations found what they were looking for and are excited to have the next chapter in their athletic stories ready to be written.