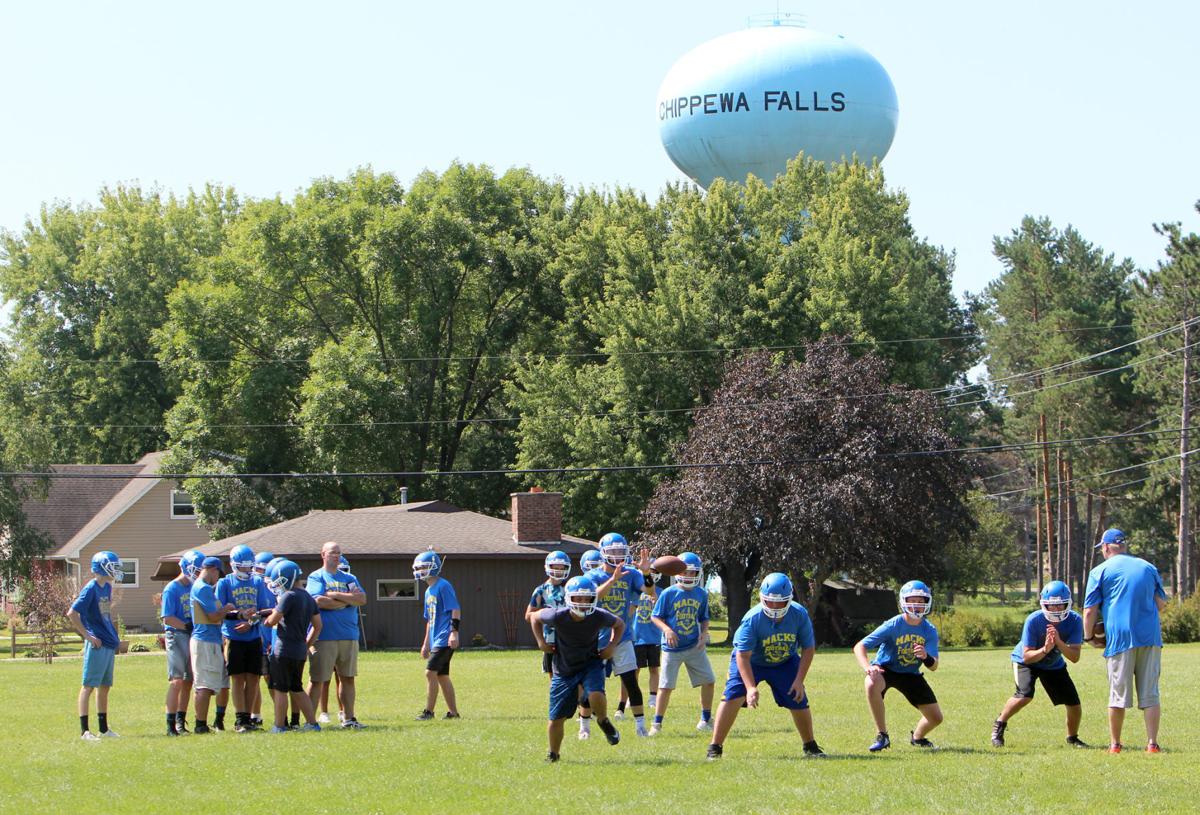 The first significant step in the return of prep sports has been taken.
The WIAA has determined that schools in the state will be able to return to summer training workouts beginning July 1 as long as schools follow the procedures set forth from the WIAA, which collaborated with the governor's office, the Department of Public Instruction and the Department of Health Services to provide guidance for increasing summer activities.
"With what has been a rapidly changing and evolving environment, we've done our best to research, examine and assemble the best advice we could identify," WIAA executive director Dave Anderson said in an email announcing the guidelines. "This mission and responsibility is larger than just sports."
The WIAA released a 16-page "Guidance for Summer Activities" set of procedures on Thursday, sharing those guidelines with all athletic directors, principals and district administrators of members schools in providing a pathway for teams to return to summer organized activities with any decisions on the fall sports season yet to be fully decided upon.
"Each WIAA member school's athletic department will operate with the approval of their school leadership in moving forward through any and all 'Return to Play' guidance from the CDC, Wisconsin DHS, NFHS and WIAA throughout the summer and fall," the WIAA said in the release. "It will be the decision of each local school district administrator to determine if they can safely conduct summer athletic contact days. If it is determined that a season can be safely conducted, it will be the responsibility of the member school to provide proper administrative supervision (not the coach) at contests to assure compliance with these guidelines."
For workouts, practices and competitions to continue, social distancing and other preventative measures such as face coverings/masking and frequent sanitization of hands, implements and equipment should be considered the new normal with this likely remaining in place until a cure, vaccine or very effective treatment is readily available or herd immunity is confidently reached.
An inequity in participation throughout the state was acknowledged by the WIAA, due to the heavier concentration of COVID-19 cases and laws in certain parts of Wisconsin.
"It is unlikely that all students will be able to return to and sustain athletic activity in all schools/communities at the same time," the release said. "Some areas will have higher COVID-19 rates that may not warrant full athletic participation while another region has lower COVID-19 rates that allow full participation."
Additional information such as sports-specific guidelines and other best-practice resources will be provided to schools as they become available in the coming days and weeks or when new info from leading health organizations requires amending.
The WIAA emphasized heat acclimatization and proper hydration for summer practices, noting most athletes may not be as physically prepared as normal due to inactivity and all athletes shall bring their own water bottle and not share with hydration stations like water fountains not being utilized.
It is recommended to practice good personal and nonpersonal hygiene and districts are asked to create an immediate notification process if a potential or confirmed case of COVID-19 is observed.
Districts are asked to designate a COVID-19 coach to be responsible to responding to all COVID-19 concerns and to be familiar with all safety protocols.
Four risk levels have been established for potential gatherings:
no gathering of more than 10 people at a time (inside or outside).
No gathering of more than 10 people at a time inside. Up to 50 individuals may gather outdoors for workouts.
: Gathering sizes of up to 50 individuals, indoors and outdoors.
No limitations on gathering.
"WIAA's goal for this summer coaching contact is to allow students to participate in scholastic athletics and activities in any and all situations where it can be done safely," the release said.
Summer participation beginning July 1 in workouts and training sessions is voluntary and may not be mandated or used toward team or program selection and all coaching contact rules must be followed.
Get in the game with our Prep Sports Newsletter
Sent weekly directly to your inbox!