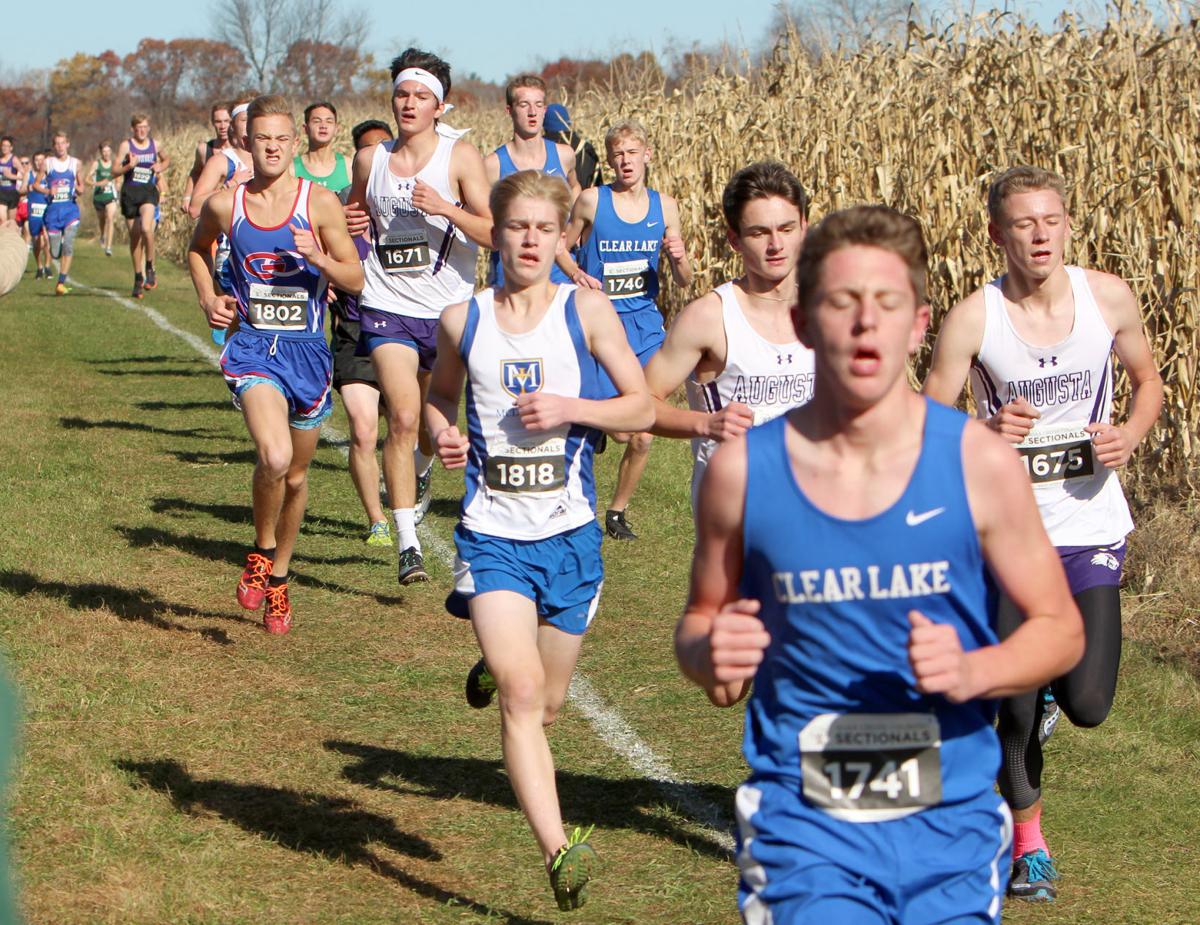 The WIAA remained steadfast Thursday in wanting to have a fall sports season and give participation opportunities to student-athletes.
But the WIAA Board of Control also sought to be mindful of health and safety concerns caused by the COVID-19 pandemic, leading to an examination of when "lower-risk" and "higher-risk" fall sports should begin and a decision to delay the season's start.
During a special business meeting conducted virtually Thursday morning and lasting for three hours, the Board of Control approved a plan for the 2020-21 school year to start seasons for girls golf, girls tennis, girls swimming and diving and boys and girls cross country Aug. 17 and football, boys soccer and girls and boys volleyball Sept. 7.
That motion, which passed 8-3, also included language that would provide schools and conferences that cannot play in the fall potential opportunity to play in the spring. The WIAA will work to develop spring options for those schools cancel fall sports. Details of what those plans might be weren't discussed Thursday.
That part of Thursday's decision will be significant for Big Eight Conference schools after that league announced Tuesday it wouldn't hold conference competitions or crown conference champions this fall.
An amendment to the motion that would have moved "higher-risk" sports to Aug. 24 was defeated, 9-2.
WIAA executive director Dave Anderson was in favor of having fall sports because he believes it is important for student-athletes to have as many opportunities to participate as possible during this time.
Anderson, advocating flexibility and creativity, said during Thursday's virtual meeting, "Let's do our best to find a way."
He added: "Let's do what we can for this year only."
He said he understood some will be happy and some will be disappointed with Thursday's decision.
The WIAA canceled the end of the girls basketball and boys basketball postseasons prior to completion in March, then canceled spring sports competitions and state tournaments last spring due to concerns about COVID-19.
WIAA fall sports include boys and girls cross country, 11-man and eight-man football, boys soccer, girls swimming and diving, girls tennis and boys and girls volleyball.
The Board of Control, which has its next regularly scheduled meeting Aug. 14, addressed a proposal to move fall sports to the spring of 2021 and shift the spring sports to the summer.
But the decision to move ahead in the fall was approved.
Practices for fall sports were scheduled to begin in August, starting with football. The first day permitted to hand out football equipment was originally scheduled to be Aug. 3, with the first practices permitted Aug. 4. That now will be delayed.
The proposal from administrators in the southwest part of the state was for the 2020-21 school year only and suggested a delay in all fall sports until the spring of 2021.
In that proposal, the fall sports would have begun in March and wrapped up in late May; the spring sports would have begun at the end of May and extended into July.
The school year finishes at the end of June, so continuing into July likely would need a waiver or approval by schools.
In that proposal, if the fall sports had been moved to the spring, the winter sports season would have been the first to start, either on schedule or pushed back to January, 2021. The proposal could have meant shortened seasons.
The proposal had support because it sought to offer three sports seasons, in case the fall sports season might be interrupted or not played.
Other concerns raised about that scenario included there being a shortage of coaches, officials and facilities/fields/courts if seasons were moved; graduating seniors might not wish to play summer sports; there could be transportation difficulties; and there would be conflicts for athletes trying to decide between playing for their high school or their AAU, club and travel teams.
On Tuesday, it was announced that Big Eight Conference near Madison competitions will not be held and conference champions won't be named during the fall sports season, news that came after league athletic directors had a virtual meeting Tuesday afternoon.
The Big Eight became the first conference in the state to make such a decision.
That decision was reached — by a 10-0 vote — because all of the league's schools aren't able to fully participate in conference contests during the currently scheduled fall season dates, according to a summary of the meeting.
Conference schools that can participate will be afforded the option to schedule non-conference competitions in fall sports. The others will have virtual coaching options, but won't compete for now.
That, of course, led to more disappointment from coaches, student-athletes and supporters of prep sports who have seen sports seasons last winter and spring affected by COVID-19.
Concerns about the coronavirus outbreak have affected school districts' academic plans for the 2020-21 school year (notably using virtual learning models), and factored into the Big Eight's decision.
At this point, six of the Big Eight's schools have announced they will begin the 2020-21 school year with virtual learning. The Madison, Sun Prairie and Middleton-Cross Plains school districts already have announced they will begin the academic school year with online teaching. Verona is expected to vote on a virtual teaching approach next week.
Earlier this month the Chippewa Falls Area Unified School District reveled its 'Roadmap to Reopening' plan with the intent to return to in-person, regular school days while still being cognizant of the current situation.
The Milwaukee Public Schools also have announced they will begin the school year online.