The Bloomer track and field team is once again packed with high-level talent that could lead to a strong contingent of athletes competing later this spring at the state track and field championships.
The Blackhawks return strength for both boys and girls teams and those athletes are already competing at a high level this spring.
Cole Michaelsen went to state a season ago in the 3,200-meter run and has been strong in distance events this spring, winning the 3,200 at the Northern Badger Classic large schools indoor meet in Menomonie last month before setting a new meet record in the 1,600 at the Stout Elite meet on April 5. Alex Conrad had a strong finish to his last season in the 3,200 and 1,600 while Tucker Kempe qualified for sectionals in the 300 hurdles and Jace McMullin was strong a season ago in the triple jump.
The girls team returns an experienced core that was successful at last season's state championships. Maggie Sarauer and Vanessa Jenneman advanced to state as a part of the 400, 800 and 1,600 relays while Grace Post was a part of the 400 relay that took sixth while advancing to La Crosse in the long jump.
Sectional qualifiers Kenadi Poirier (long jump, triple jump), Jenneman (long jump), Kaycee Schultz (100 hurdles), Larissa Fossum (discus), Jessica Gengler (pole vault) and Skylar Zwiefelhofer (pole vault) return and have already put up strong times and distances early in the season.
The boys team will have some new faces taking on bigger roles and how the fare will play a big part in how Bloomer can do in the conference this season.
"I think we are in the mix but will need some of our kids to make some improvements to get the title," Bloomer boys coach Nick Schumacher said.
Bloomer is scheduled to compete in a conference quad at Northwestern on Thursday. The program hosts the Dave Landgraf invitational on April 30.
Hinzmann leads returns for Cadott
Andy Hinzmann advanced to the Division 3 state championships in the triple jump and as a part of two relays last year and leads the cast of returners for the team.
Noah Kahl ran as a part of Cadott's 3,200 relay team that finished 13th last spring and they join the likes of Zach Drew, James Pfeiffer, CJ Spath and Donovan Walters as senior leaders for the boys team. Numbers for the team overall are down slightly but seventh-year coach Pat Rothbauer believes his team will be competitive each time it competes.
"Although our numbers are less than we would like, I feel we have a number of highly motivated younger athletes," Rothbauer said. "We are looking for strong leadership from our upperclassmen, both verbally and in displaying a lead-by-example type work ethic."
The girls team returns all four members of its 3,200 relay (Kaileigh Tice, Mary Jo Prokupek, Abby Eiler, Hailey Wellner) that took 16th at state last season with those athletes also serving as the core in other events.
"The early season will be spent trying to find the best events for each girl," Rothbauer said. "I think if we can stay away from injuries and work hard we could be in the top three or four in the conference."
The Hornets host the annual William DeJung invite on May 10 before also hosting the Western Cloverbelt Conference championships on May 14.
Sprinters could lead way for Stanley-Boyd
The Orioles bring a solid group of athletes into the season that could make some noise in a variety of events.
Senior Jordan McKnight won the Western Cloverbelt title and advanced to sectionals in the 200 a season ago and has been strong early. LJ Schmelzer has impressed in the sprints, hurdles and high jumps while Wyatt Zastrow had put up times close to McKnight early on.
Hayley Nichols won the conference title in the shot put and advanced to state in the event last spring. McKenna Endvick won a conference championship in the pole vault and was second at regionals. Jade Frederickson was second to Endvick in the pole vault and among the conference leaders in the hurdle events as a freshman and has found success in sprinting events early on while Madelynn Green has also shown strength in throwing events.
Newcomers Cooper Nichols and Maralyn Boettcher have had success during the indoor season and the brief outdoor schedule thus far.
The boys team lost the conference title by two points a season ago while the girls took the team championship and both want to be in contention again this spring.
Stanley-Boyd is scheduled to return to action on April 23 at Colby and will host a home meet on May 3.
Lebal, Geist look to return to state for Lake Holcombe/Cornell
Orianna Lebal and Luke Geist advanced to state last year for Lake Holcombe/Cornell and are poised for return bids this spring.
Lebal was busy last season as she advanced in three events (1,600, 3,200 and pole vault) while Geist made his way to La Crosse in the 300 hurdles. The team also returns letterwinners Wyatt Willmarth, Austin Bowe and Jack Porter to go with new faces Megan Lechleitner, Brooke Lechleitner, Josie Elmberg, Teaira Spaeth and Brendan Anders.
"We do not have a lot of athletes (in numbers), but they are all talented and work hard," Lake Holcombe/Cornell coach Laurie Bowe said. "They will all do well individually."
Lake Holcombe/Cornell is scheduled to return to competition on Thursday at Bruce and hosts its annual invite on April 25 in Cornell.
New Auburn brings many new athletes into season
The Trojans have no shortage of new faces looking to make an impact.
However a familiar face will lead the way for the team as Caleb Edinger returns this season after advancing to sectionals in the 100 last year. He is expected to be a strong sprinter again and will be the anchor for the team's 400 relay team. Remington Robey, Aaron Hinton and Elijah Edinger are back for the boys team and with more than 20 boys out for the team, coach Keenan Dahl has plenty of competition for spots throughout the lineup.
"We have 23 boys out this year," Dahl said. "I am excited to see how they can progress through the season. We are young and inexperienced but I think our numbers will help us out a lot."
The girls team features 10 athletes out this spring, led by returning letterwinning senior throwers Ava Dachel and Haley Vaughn.
New Auburn is slated to compete on Thursday at Bruce. The Trojans host an invite on May 3.
Northern Badger track and field invite at UW-Stout 3-23-19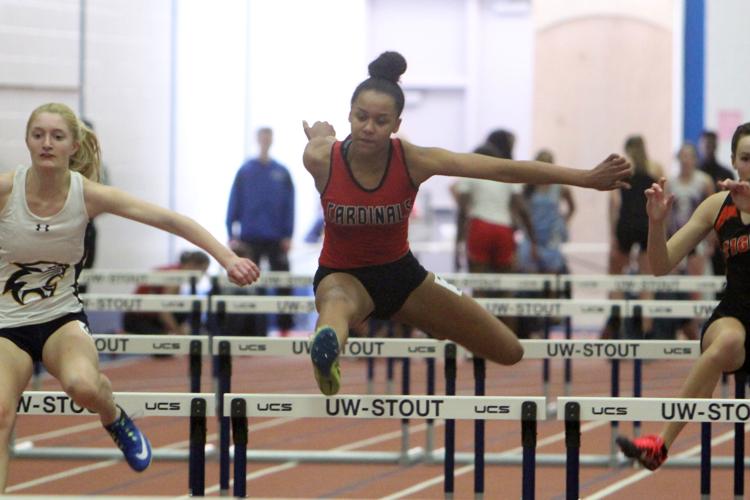 Northern Badger track and field invite at UW-Stout 3-23-19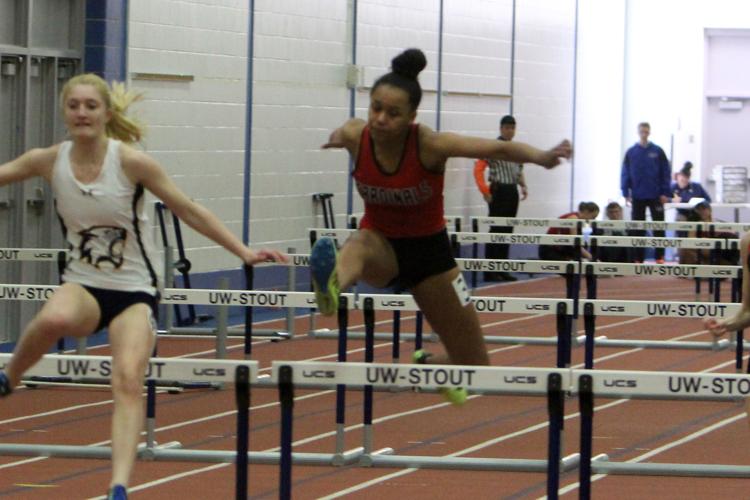 Northern Badger track and field invite at UW-Stout 3-23-19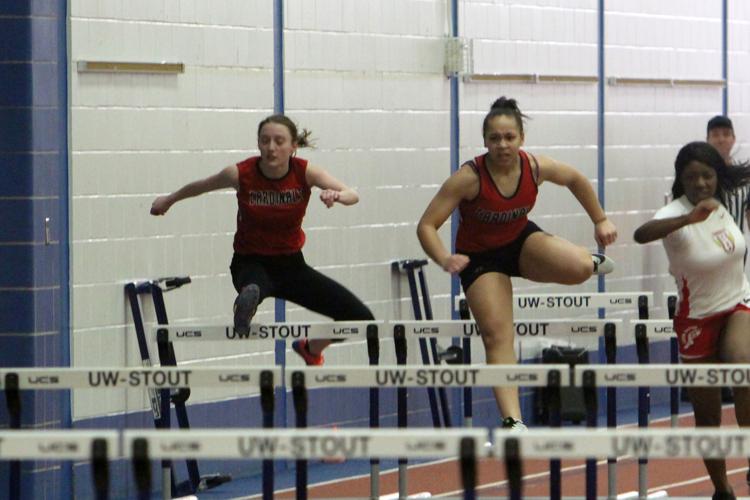 Northern Badger track and field invite at UW-Stout 3-23-19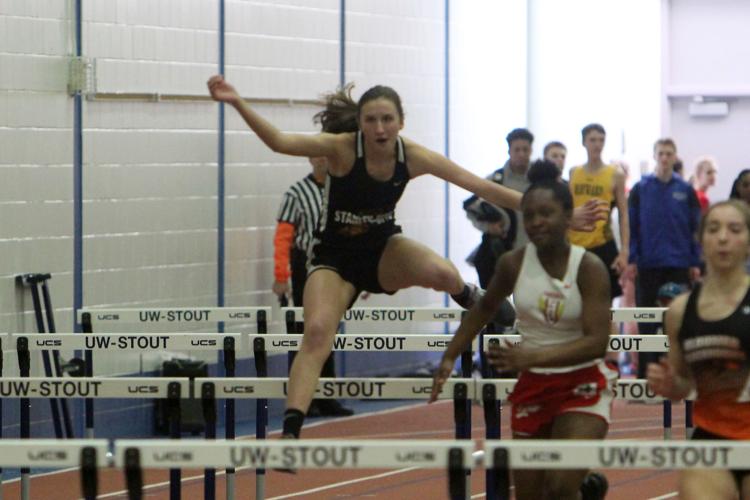 Northern Badger track and field invite at UW-Stout 3-23-19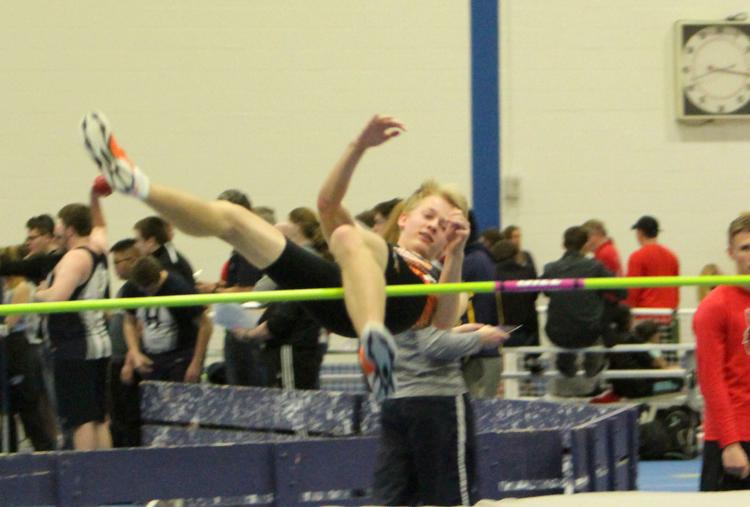 Northern Badger track and field invite at UW-Stout 3-23-19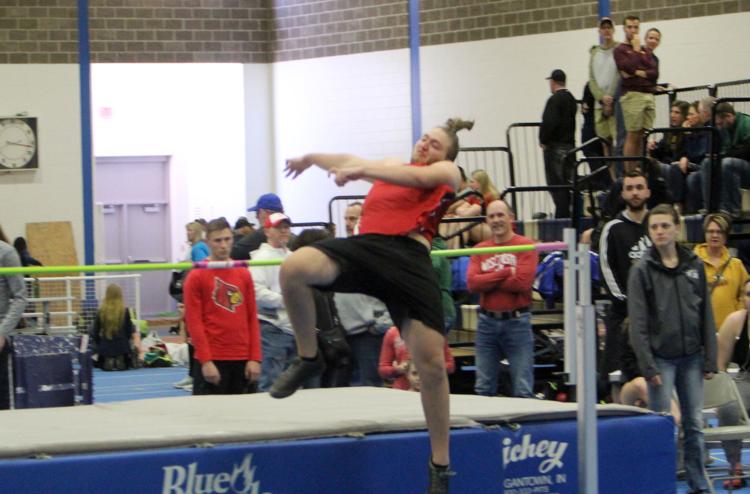 Northern Badger track and field invite at UW-Stout 3-23-19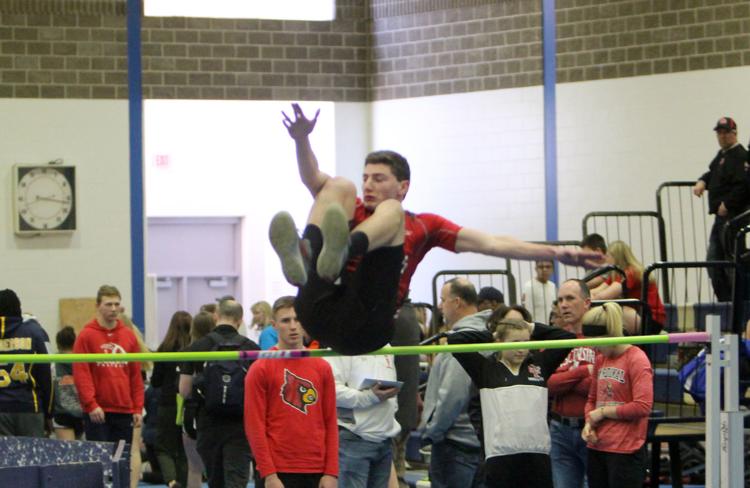 Northern Badger track and field invite at UW-Stout 3-23-19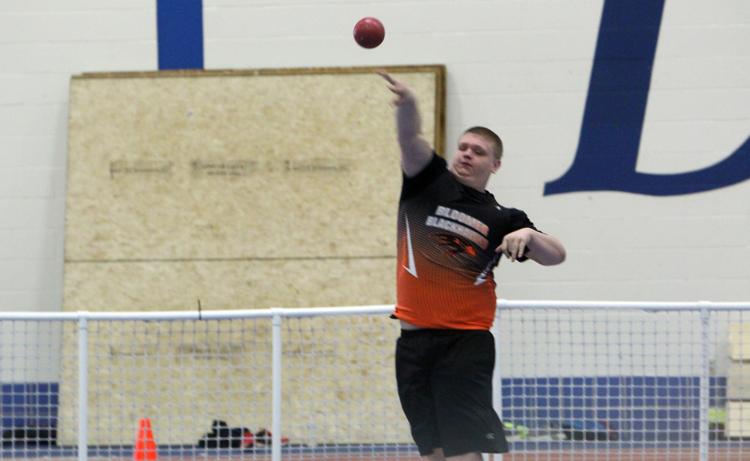 Northern Badger track and field invite at UW-Stout 3-23-19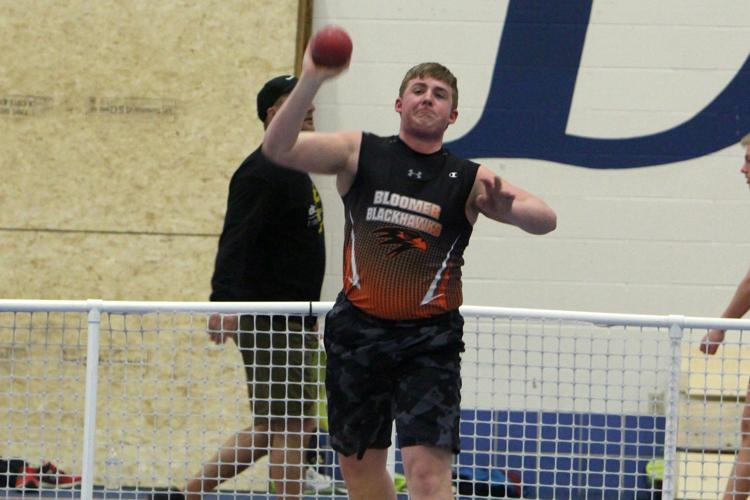 Northern Badger track and field invite at UW-Stout 3-23-19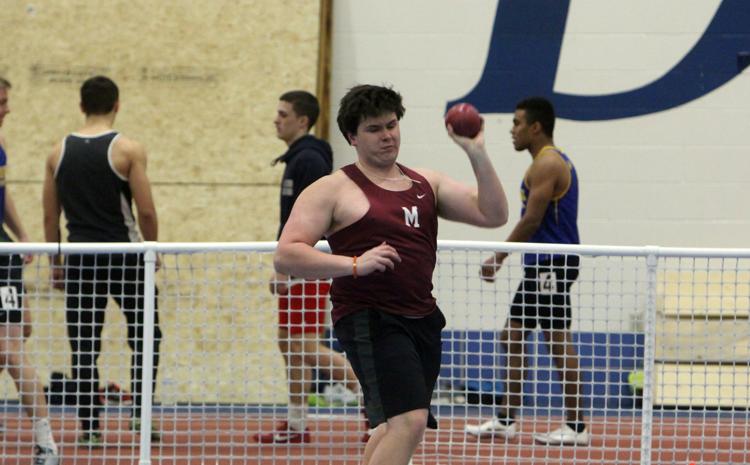 Northern Badger track and field invite at UW-Stout 3-23-19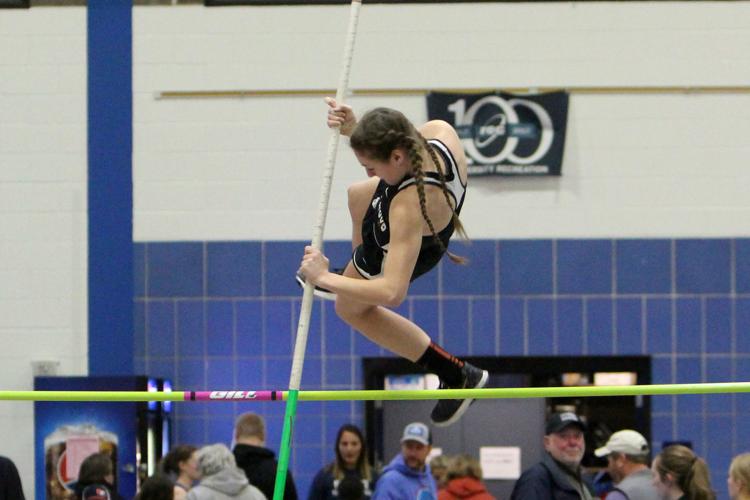 Northern Badger track and field invite at UW-Stout 3-23-19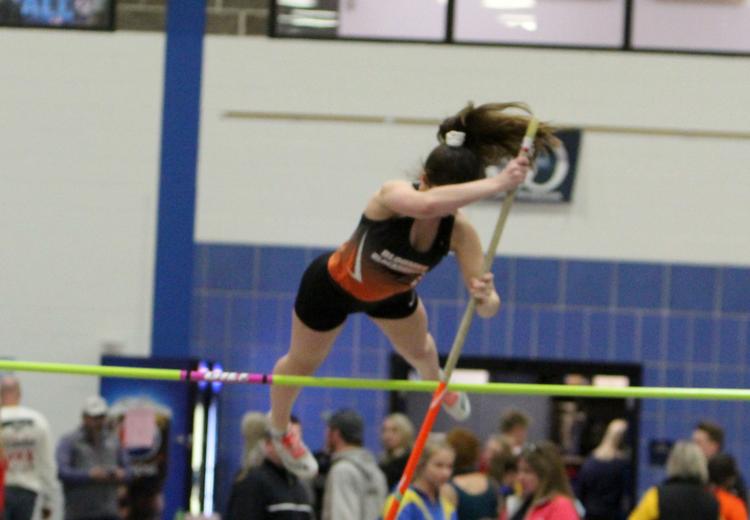 Northern Badger track and field invite at UW-Stout 3-23-19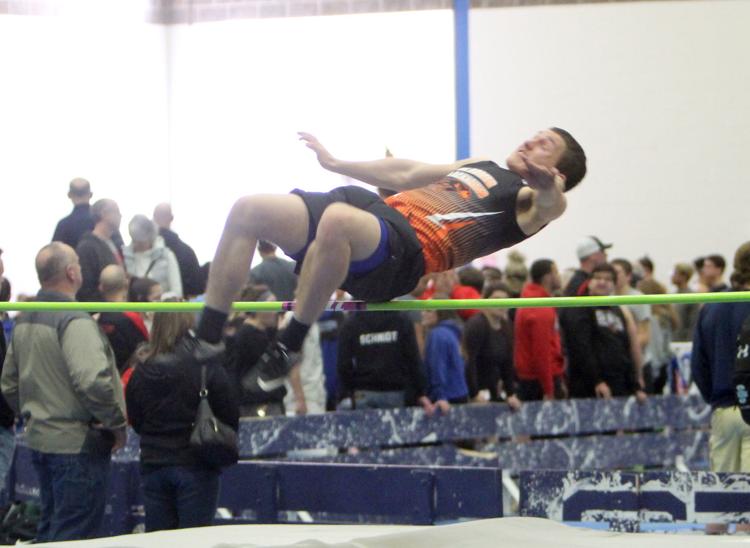 Northern Badger track and field invite at UW-Stout 3-23-19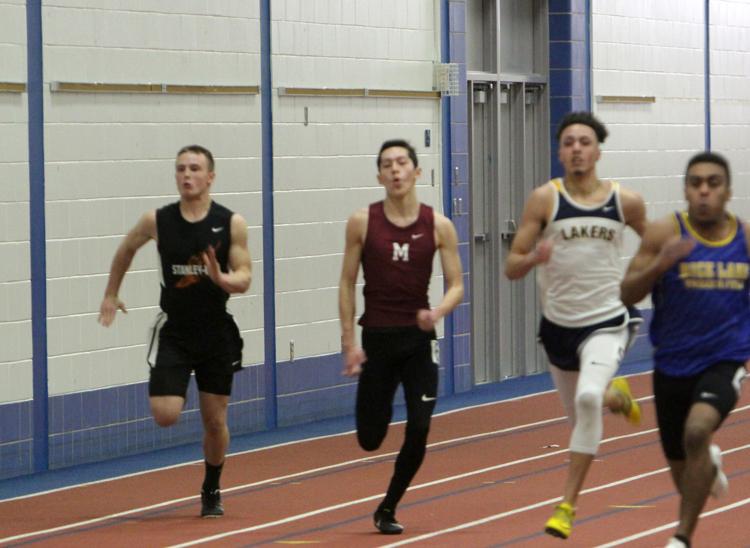 Northern Badger track and field invite at UW-Stout 3-23-19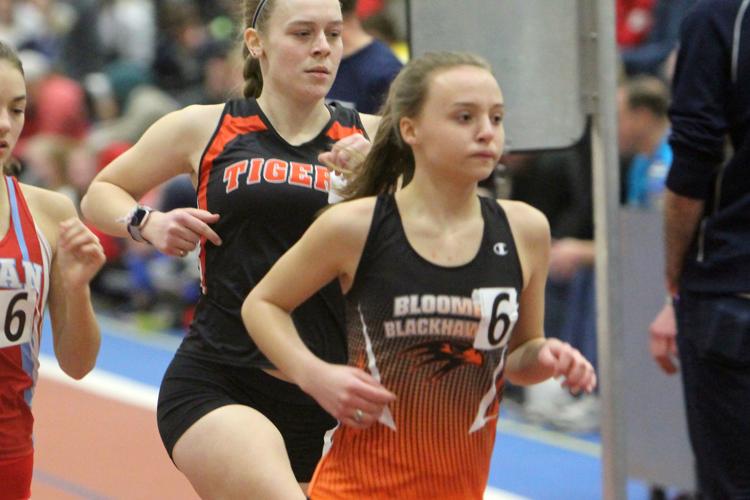 Northern Badger track and field invite at UW-Stout 3-23-19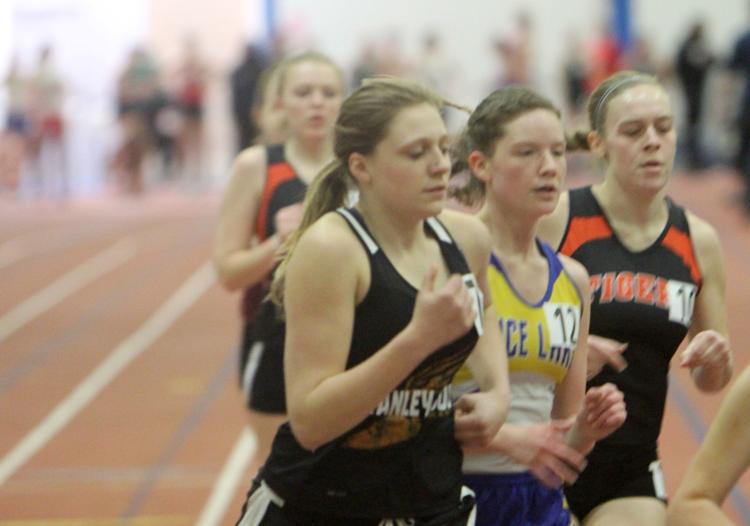 Northern Badger track and field invite at UW-Stout 3-23-19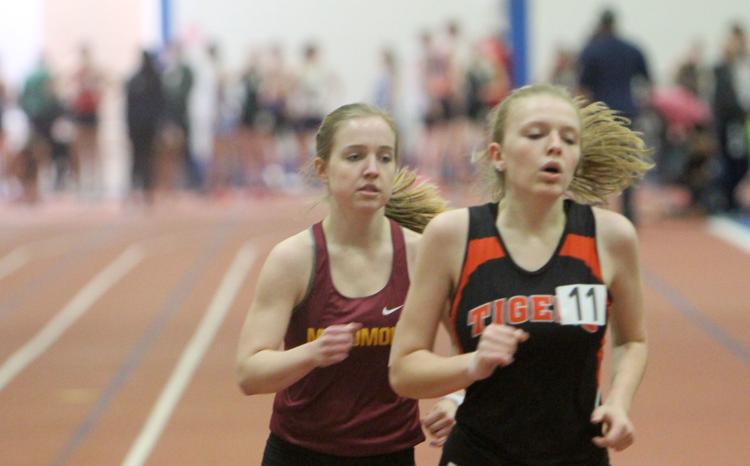 Northern Badger track and field invite at UW-Stout 3-23-19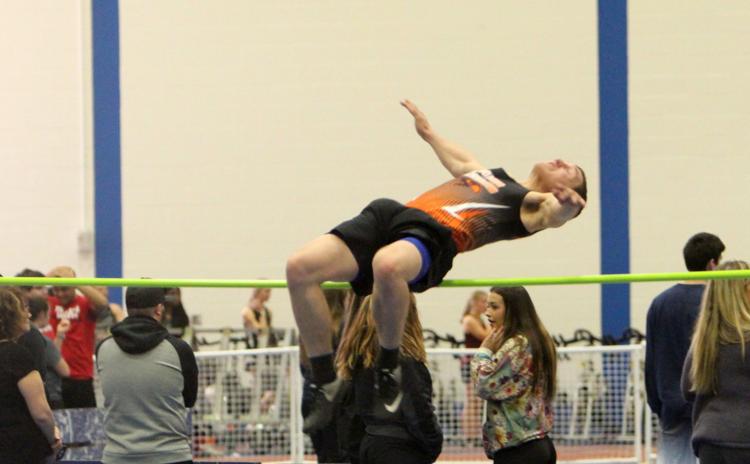 Northern Badger track and field invite at UW-Stout 3-23-19
Northern Badger track and field invite at UW-Stout 3-23-19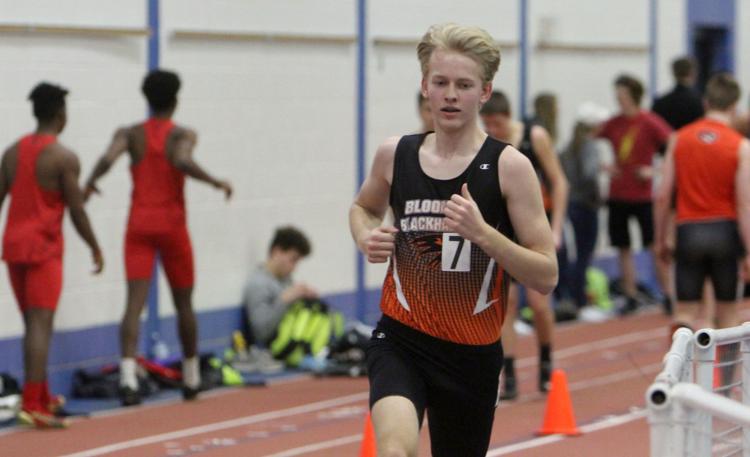 Northern Badger track and field invite at UW-Stout 3-23-19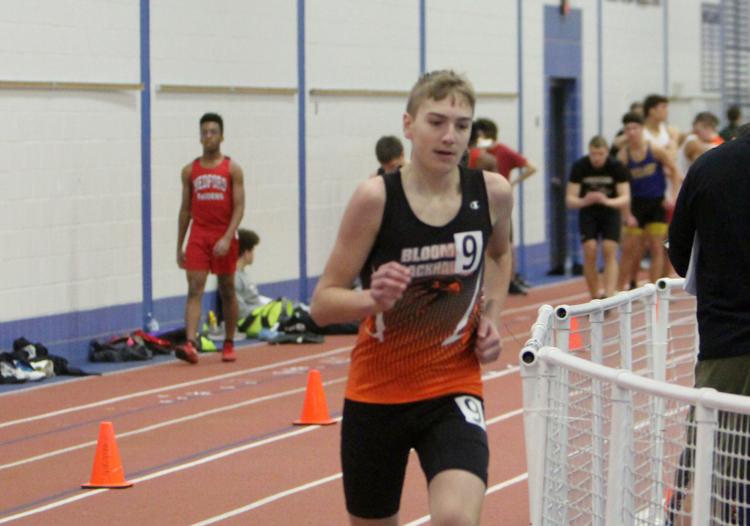 Northern Badger track and field invite at UW-Stout 3-23-19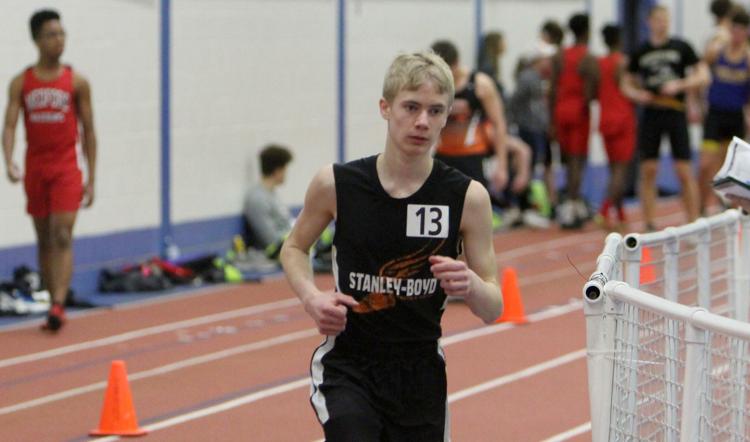 Northern Badger track and field invite at UW-Stout 3-23-19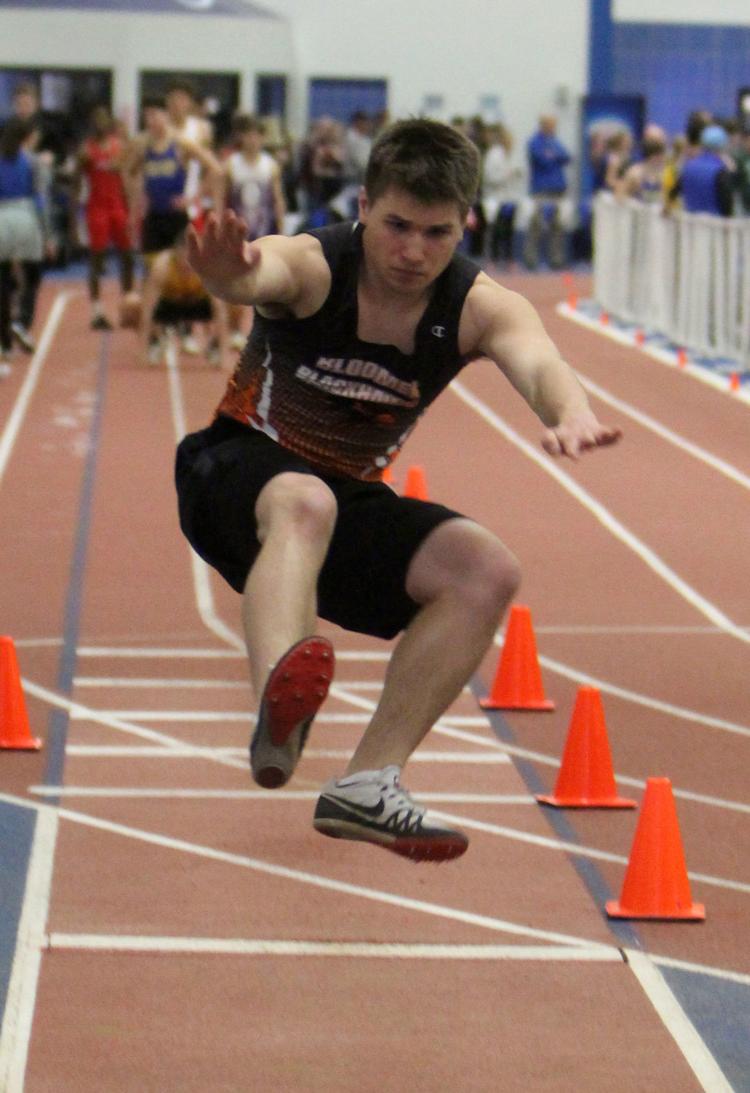 Northern Badger track and field invite at UW-Stout 3-23-19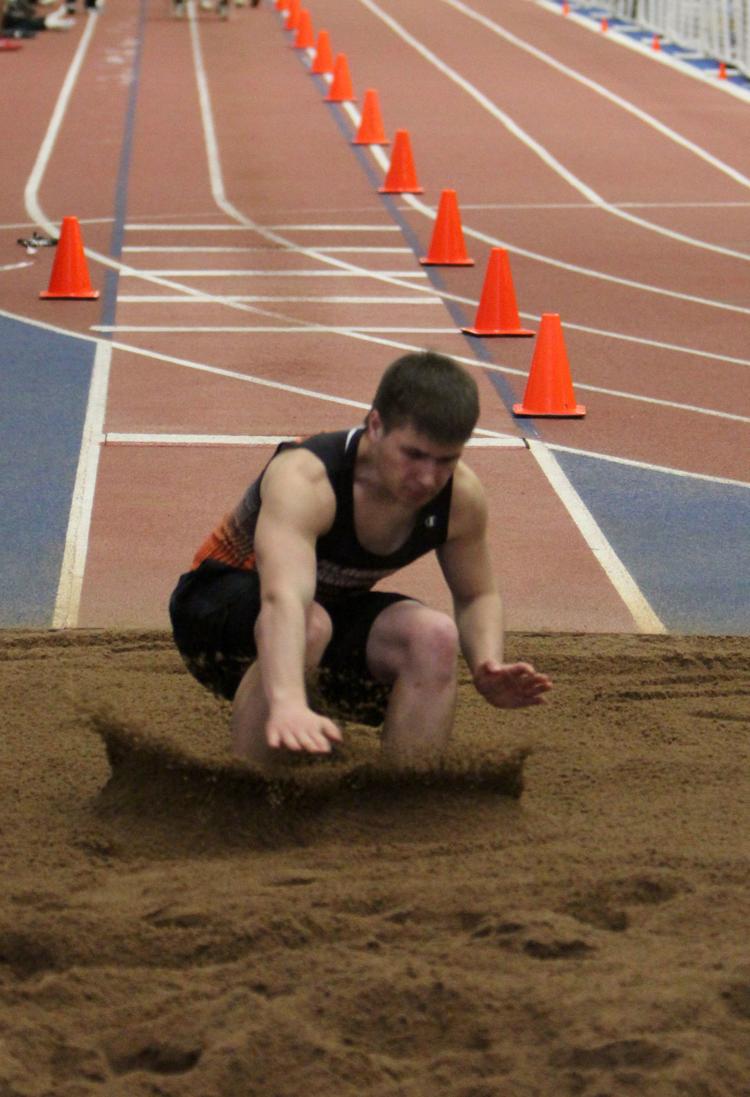 Northern Badger track and field invite at UW-Stout 3-23-19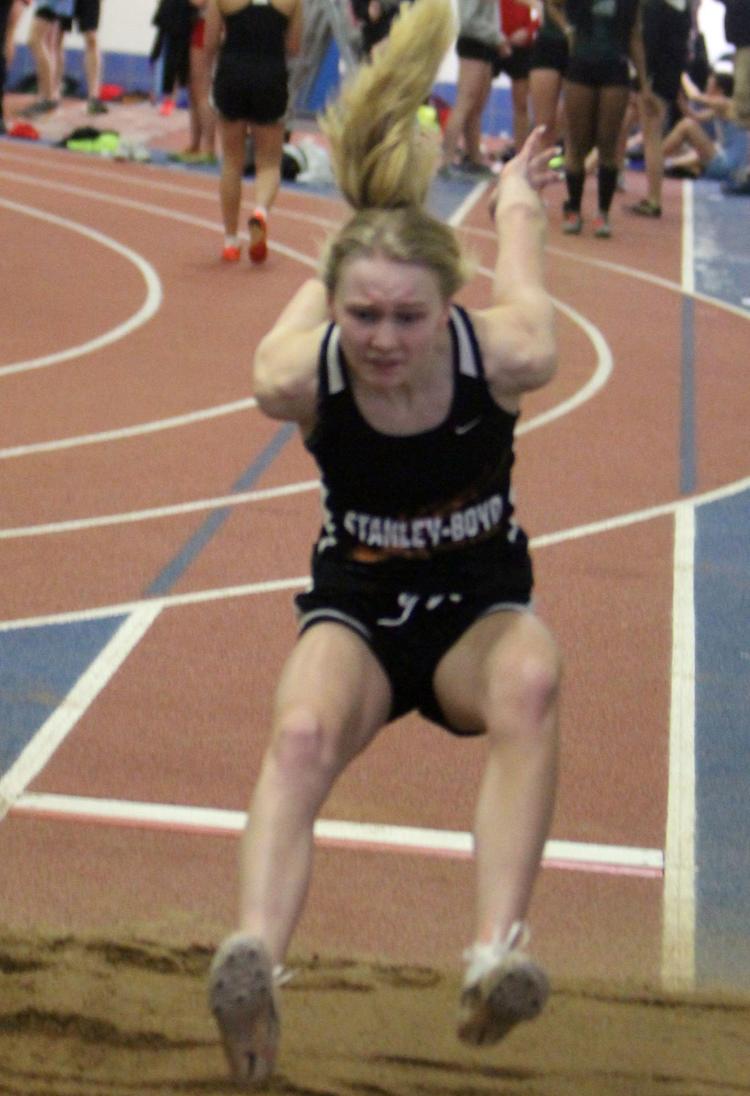 Northern Badger track and field invite at UW-Stout 3-23-19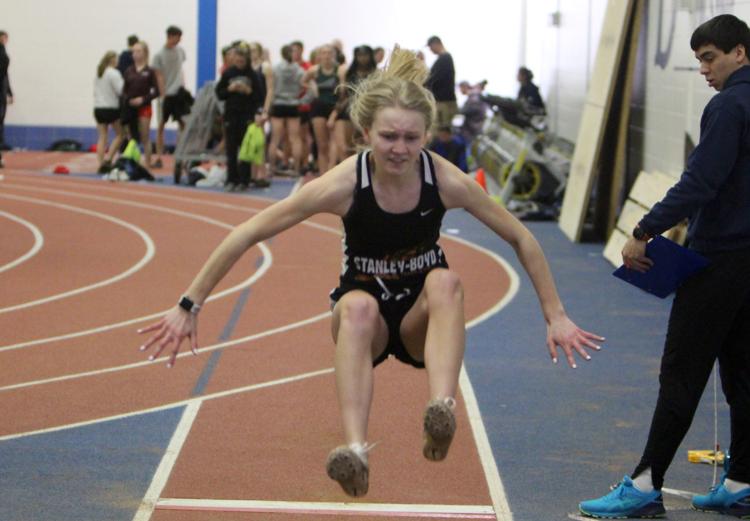 Northern Badger track and field invite at UW-Stout 3-23-19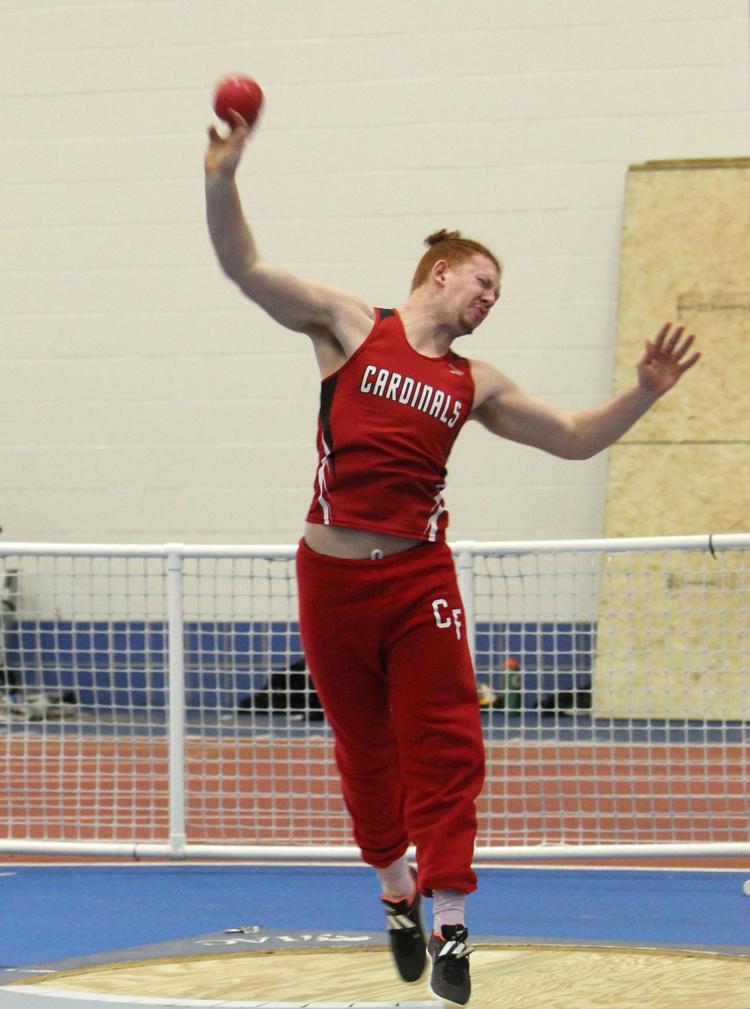 Northern Badger track and field invite at UW-Stout 3-23-19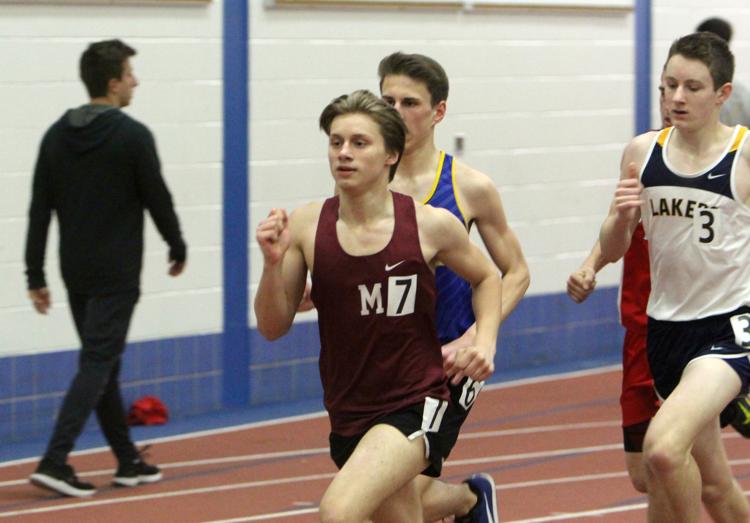 Northern Badger track and field invite at UW-Stout 3-23-19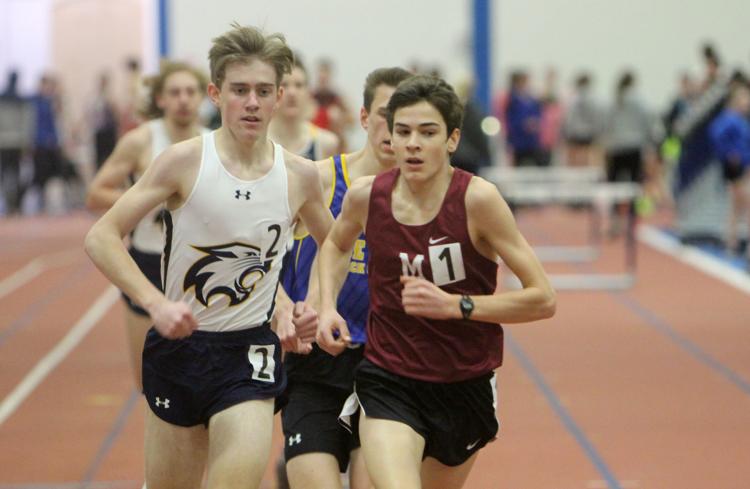 Northern Badger track and field invite at UW-Stout 3-23-19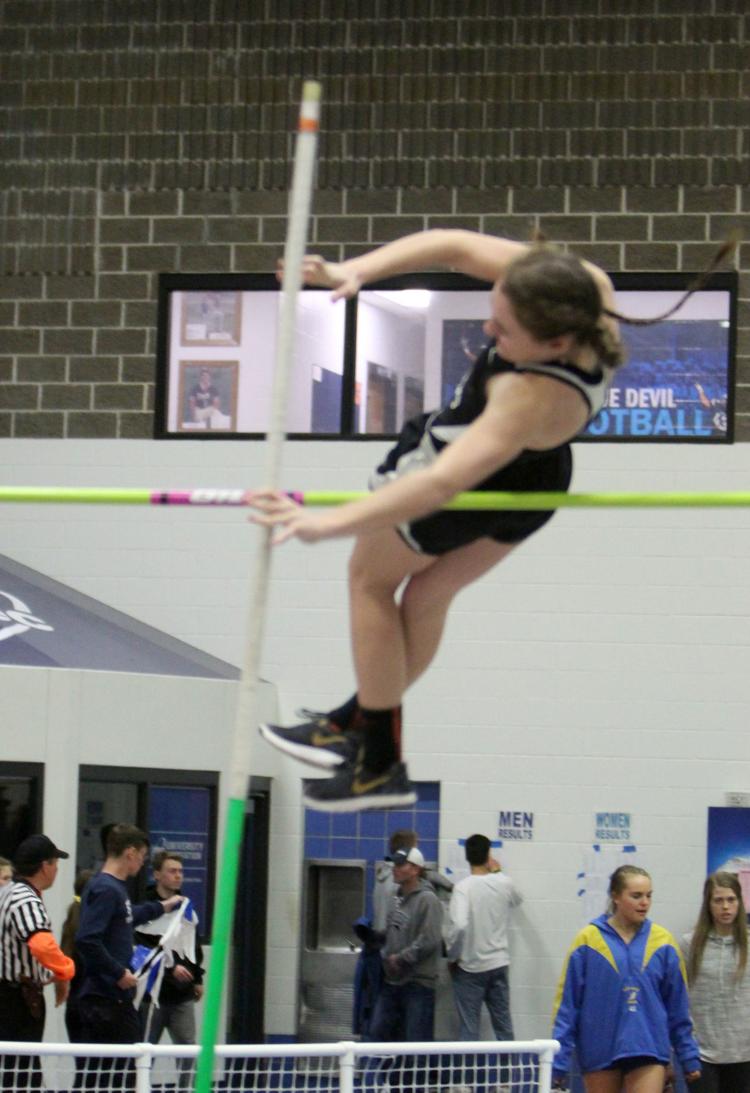 Northern Badger track and field invite at UW-Stout 3-23-19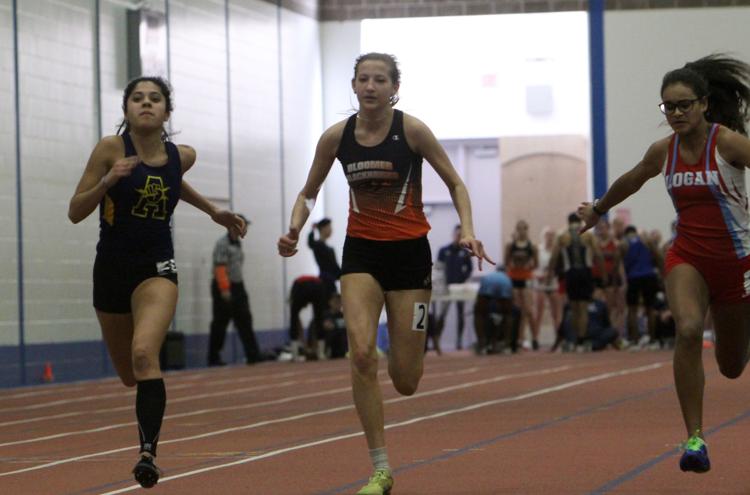 Northern Badger track and field invite at UW-Stout 3-23-19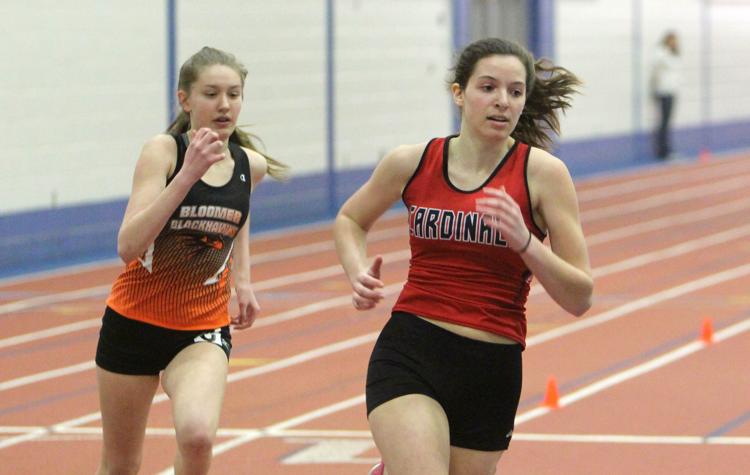 Northern Badger track and field invite at UW-Stout 3-23-19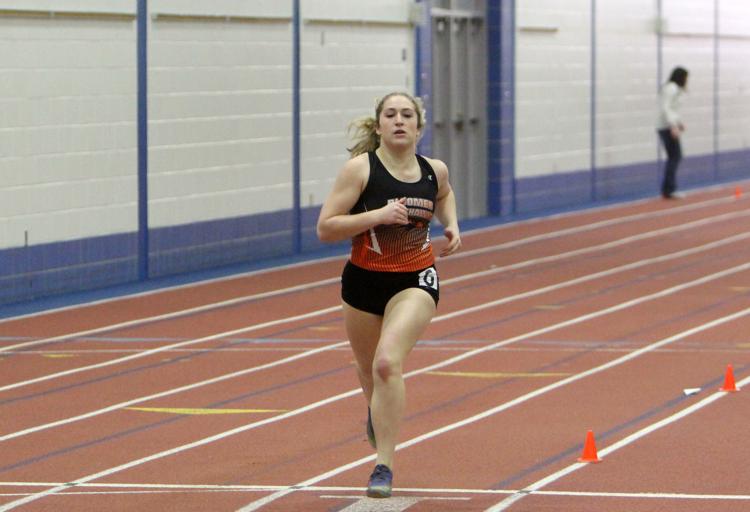 Northern Badger track and field invite at UW-Stout 3-23-19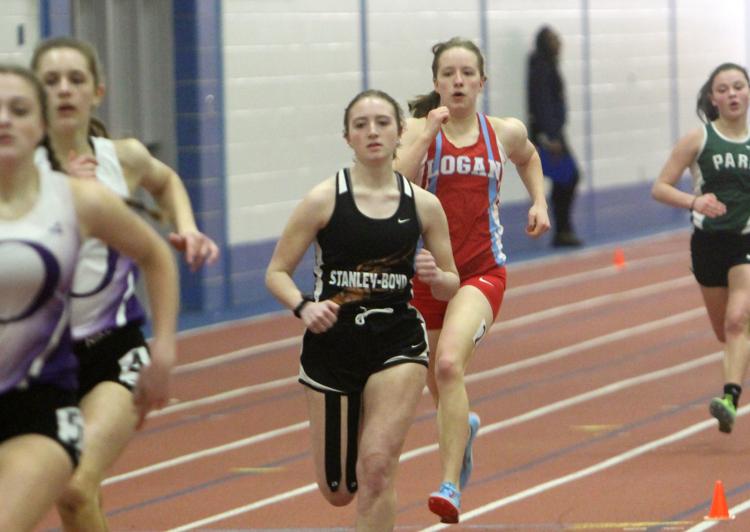 Northern Badger track and field invite at UW-Stout 3-23-19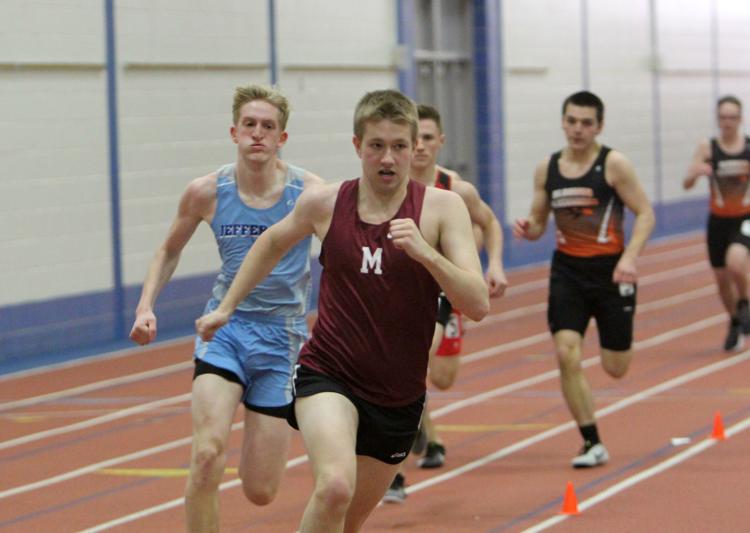 Northern Badger track and field invite at UW-Stout 3-23-19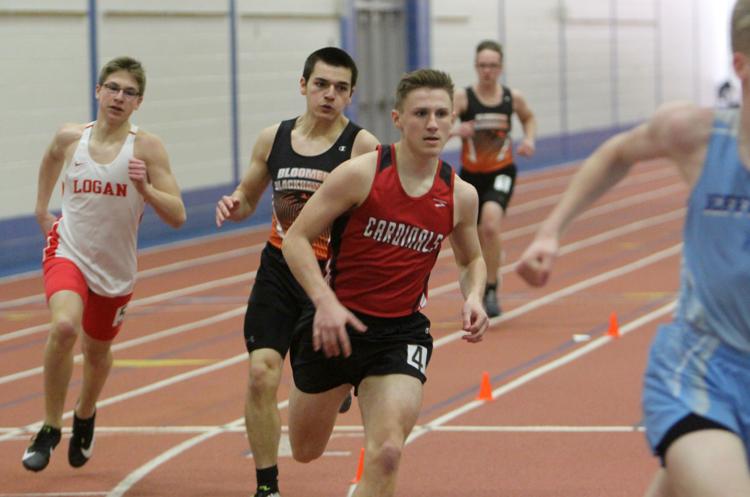 Northern Badger track and field invite at UW-Stout 3-23-19
Northern Badger track and field invite at UW-Stout 3-23-19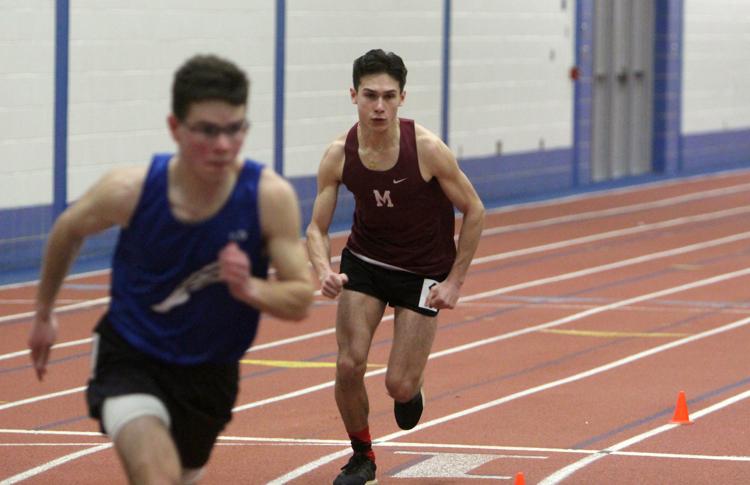 Northern Badger track and field invite at UW-Stout 3-23-19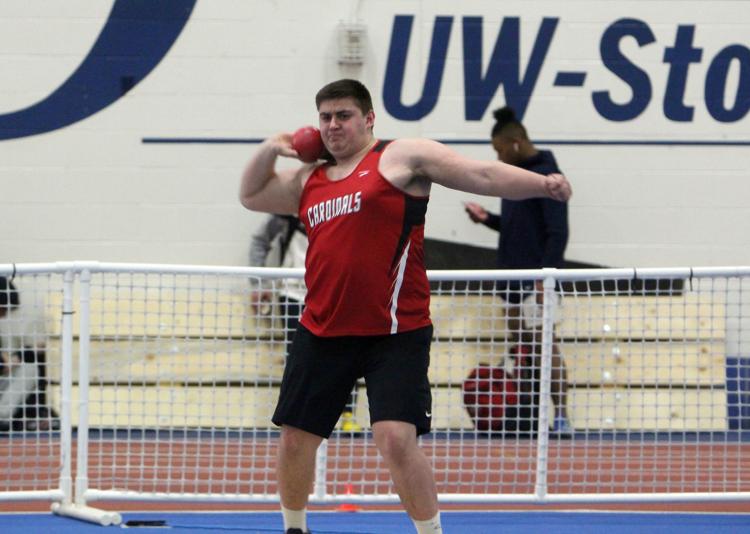 Northern Badger track and field invite at UW-Stout 3-23-19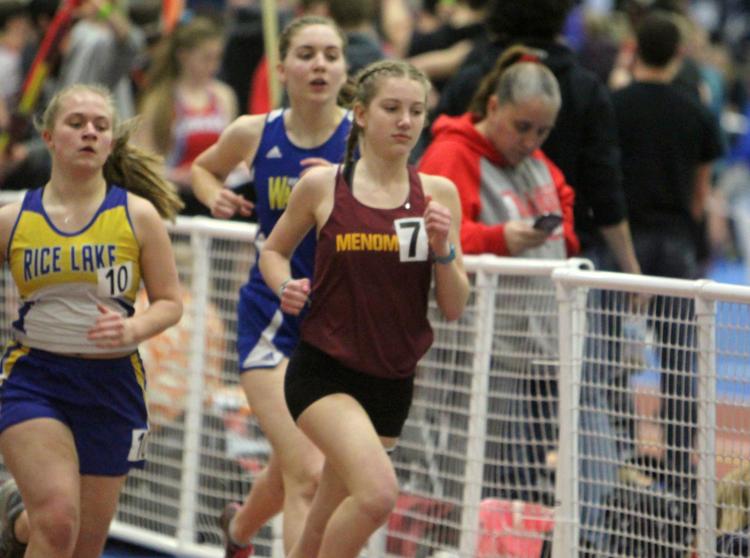 Northern Badger track and field invite at UW-Stout 3-23-19
Northern Badger track and field invite at UW-Stout 3-23-19
Northern Badger track and field invite at UW-Stout 3-23-19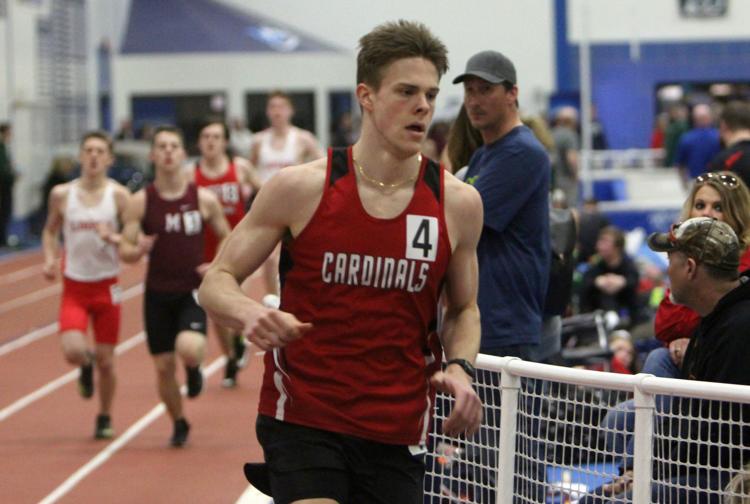 Northern Badger track and field invite at UW-Stout 3-23-19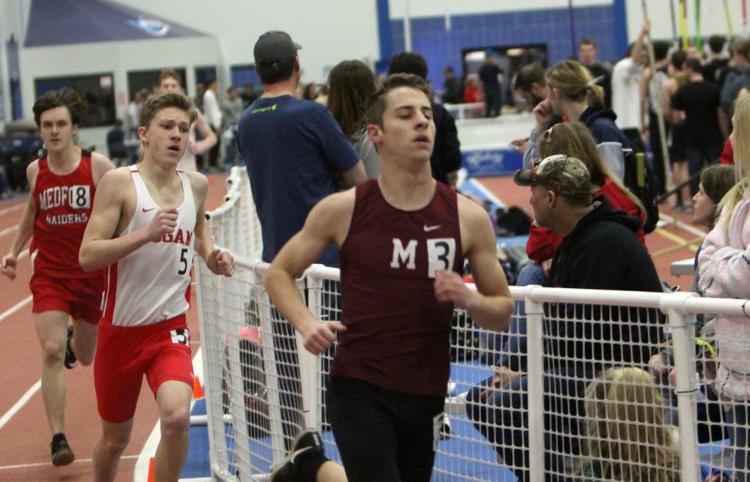 Northern Badger track and field invite at UW-Stout 3-23-19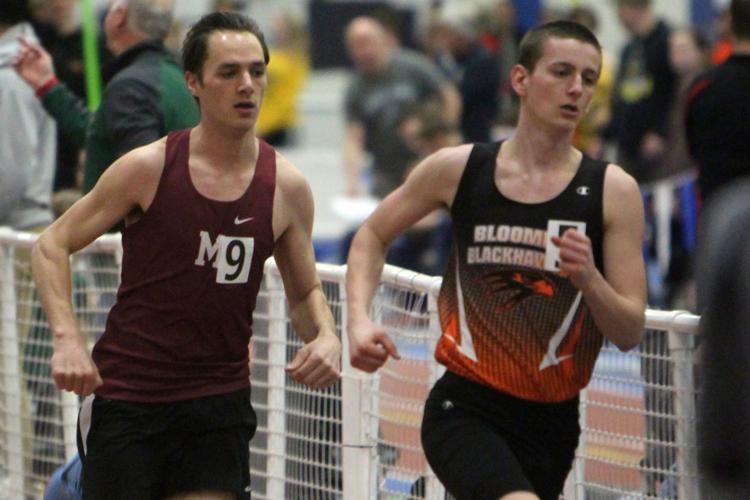 Northern Badger track and field invite at UW-Stout 3-23-19
Northern Badger track and field invite at UW-Stout 3-23-19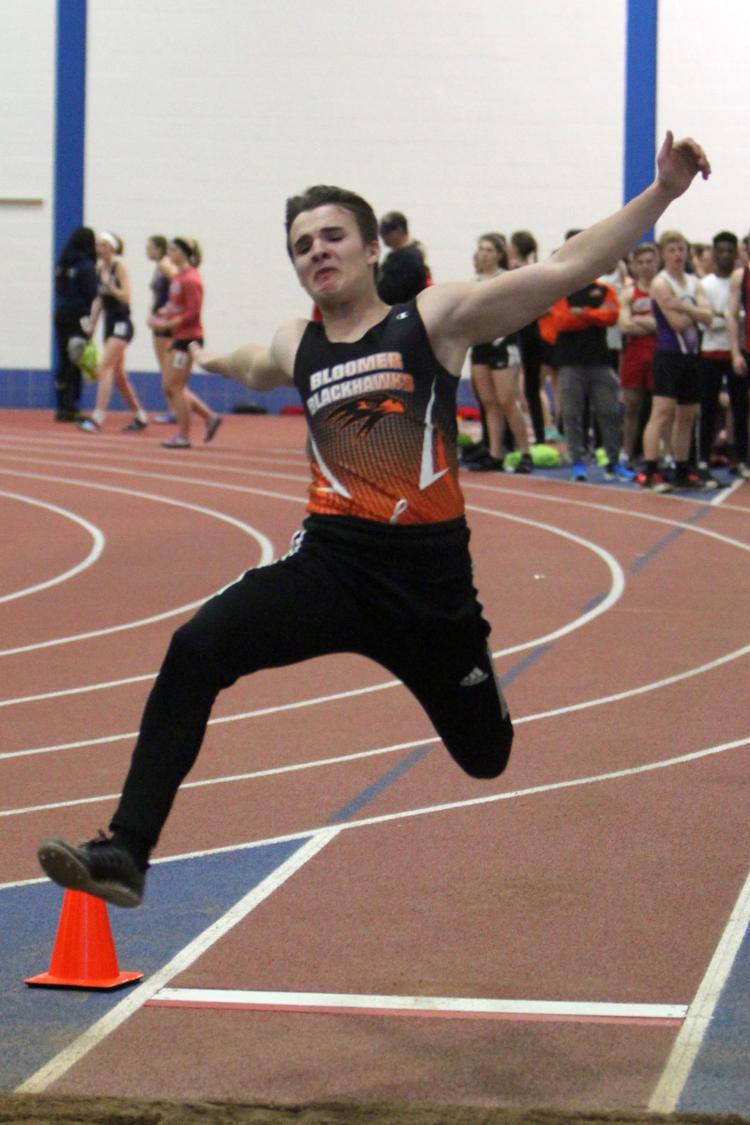 Northern Badger track and field invite at UW-Stout 3-23-19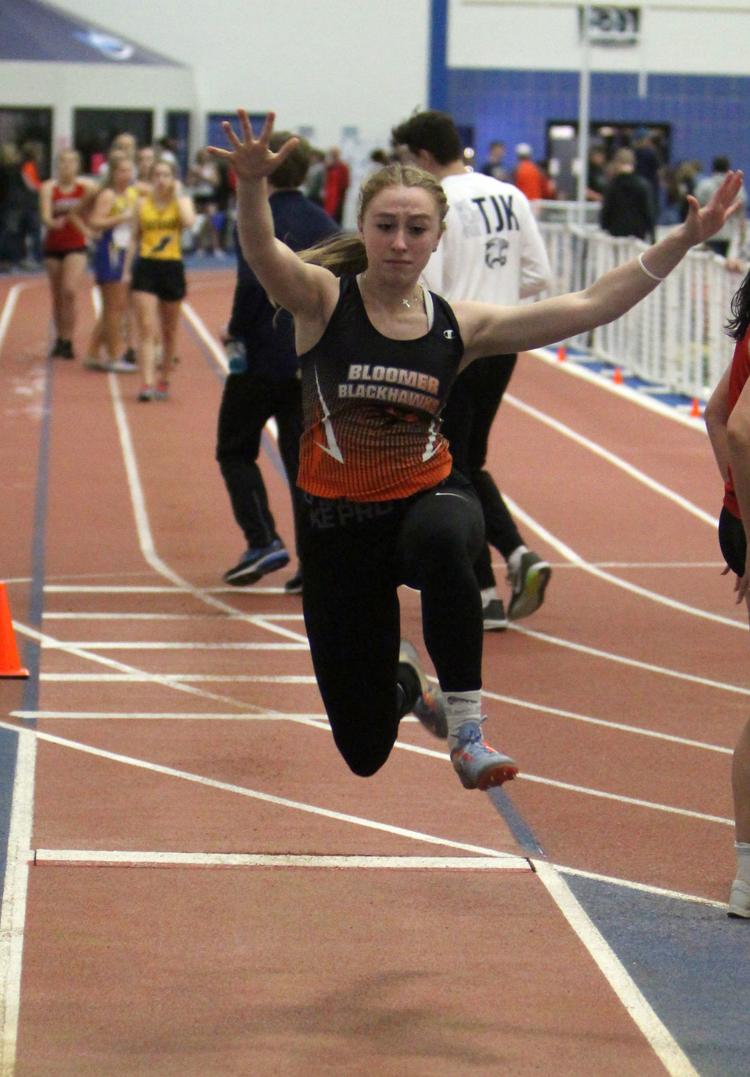 Northern Badger track and field invite at UW-Stout 3-23-19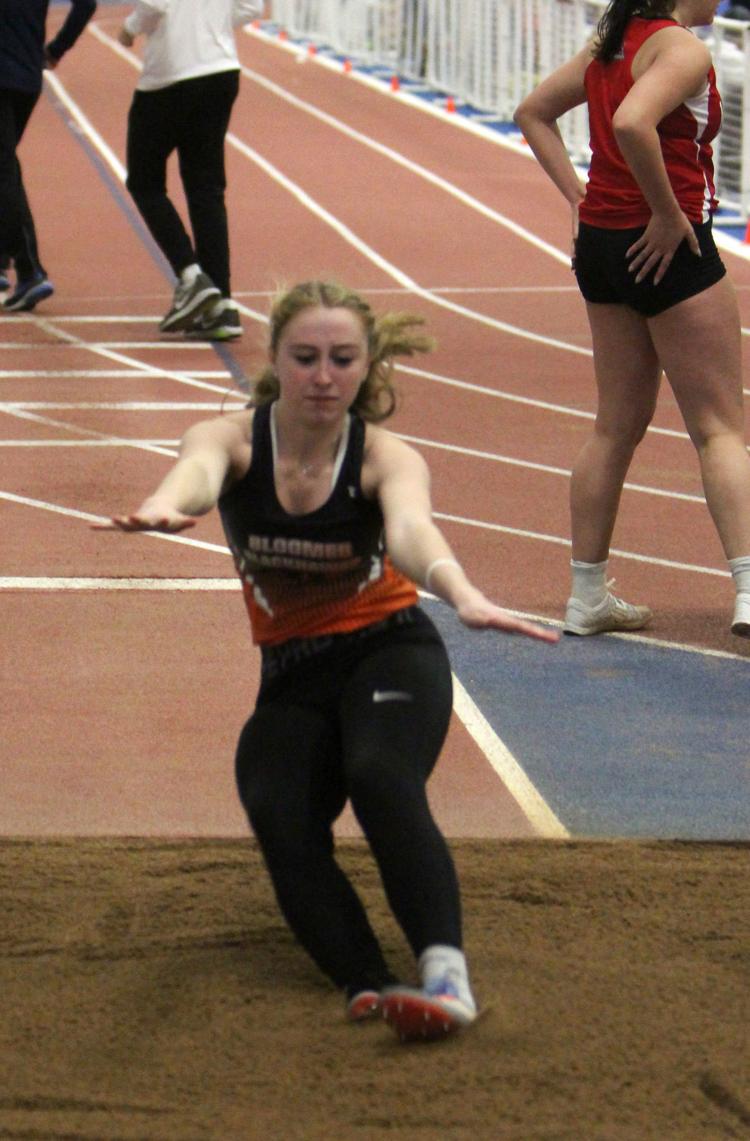 Northern Badger track and field invite at UW-Stout 3-23-19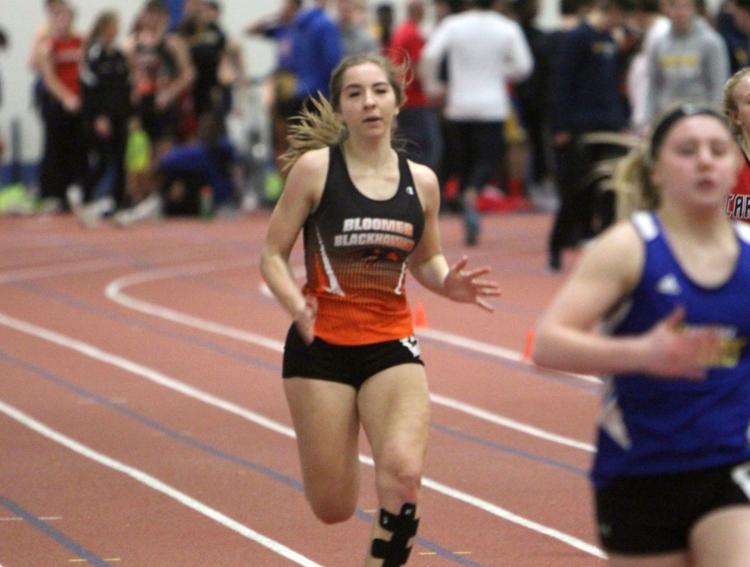 Northern Badger track and field invite at UW-Stout 3-23-19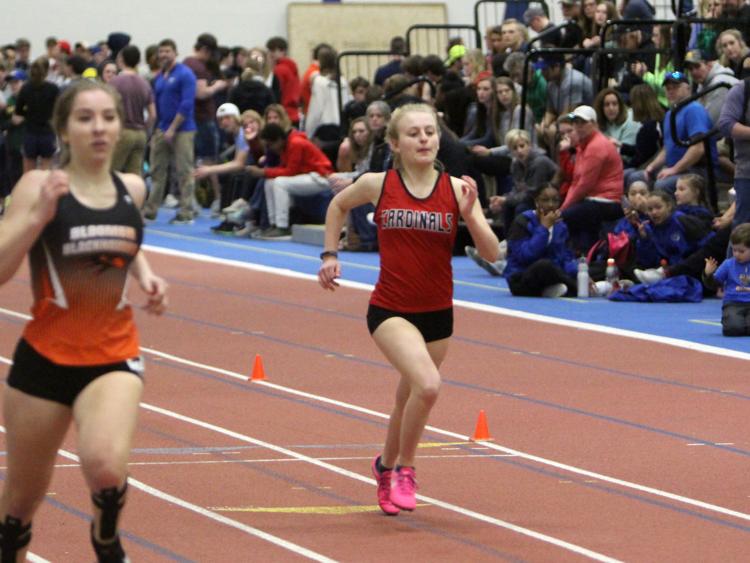 Northern Badger track and field invite at UW-Stout 3-23-19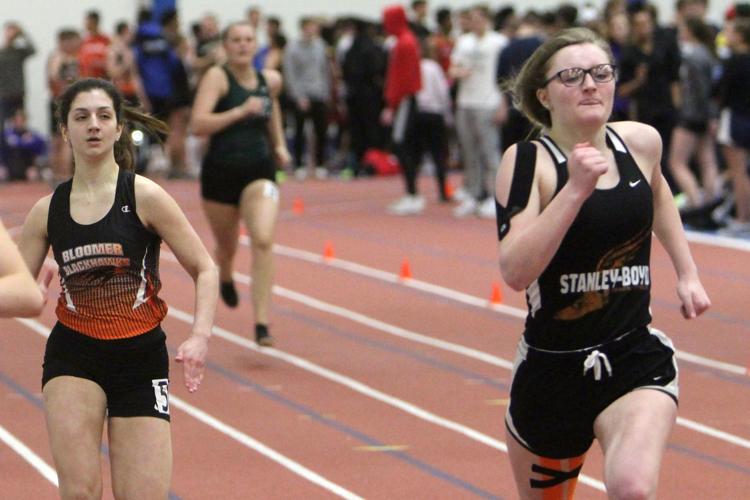 Northern Badger track and field invite at UW-Stout 3-23-19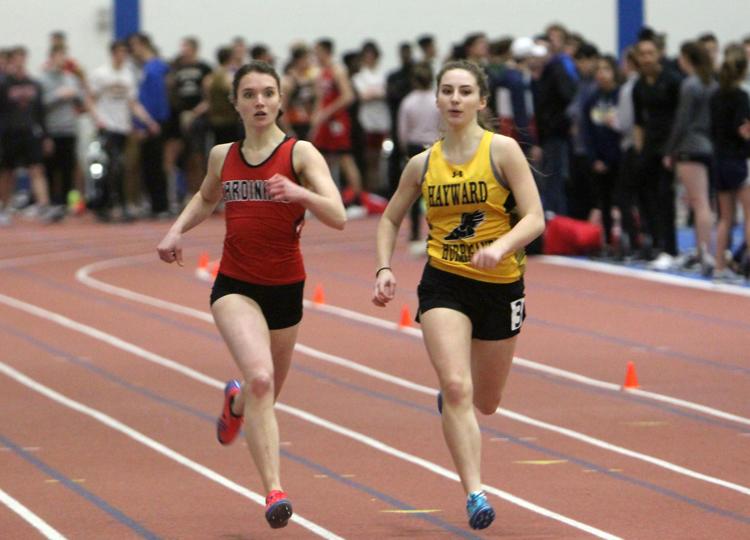 Northern Badger track and field invite at UW-Stout 3-23-19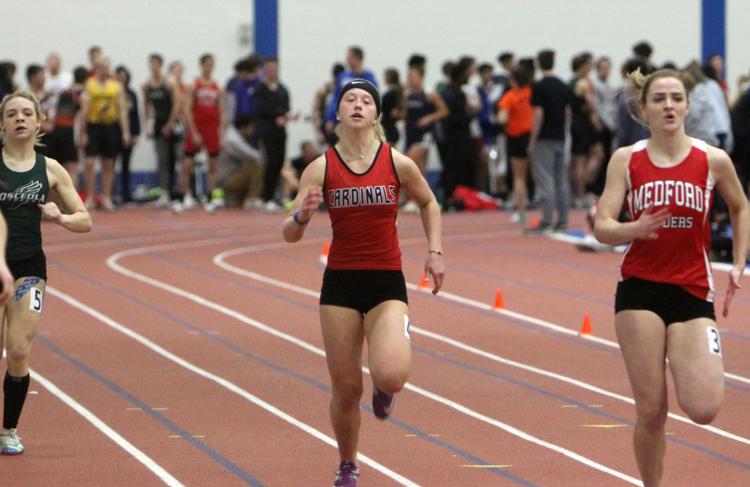 Northern Badger track and field invite at UW-Stout 3-23-19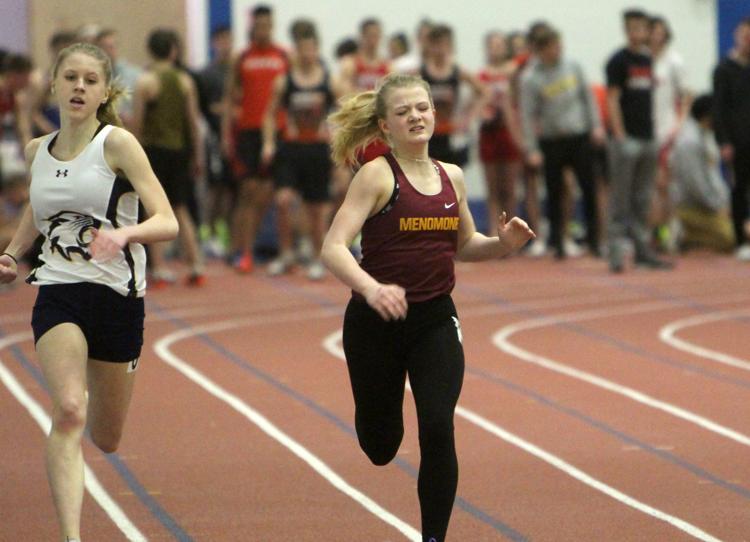 Northern Badger track and field invite at UW-Stout 3-23-19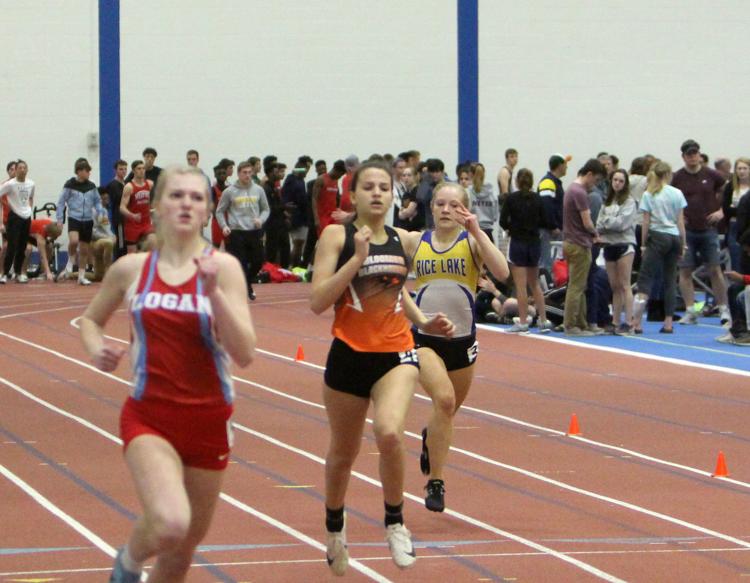 Northern Badger track and field invite at UW-Stout 3-23-19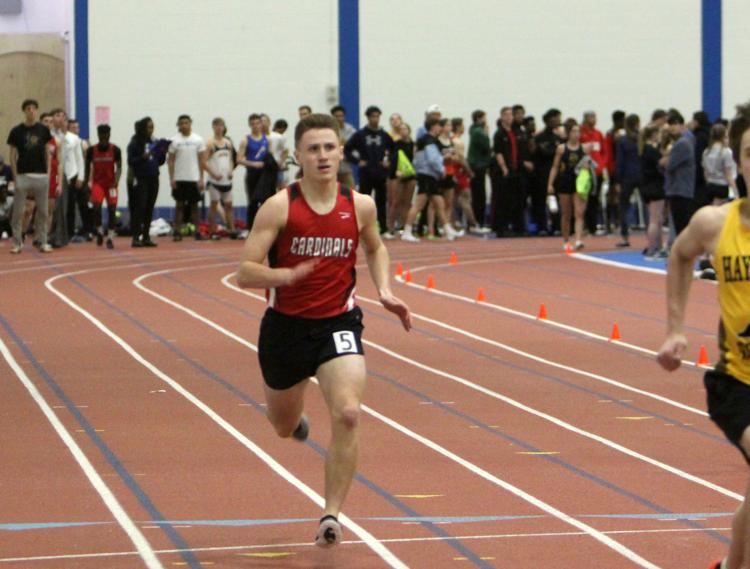 Northern Badger track and field invite at UW-Stout 3-23-19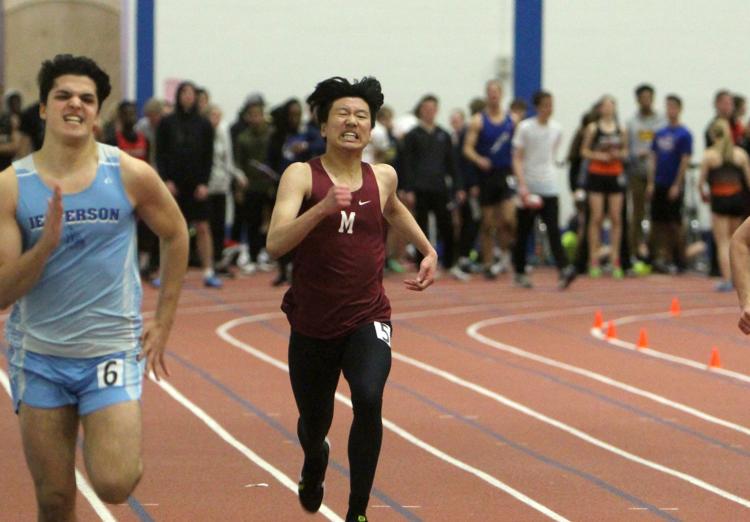 Northern Badger track and field invite at UW-Stout 3-23-19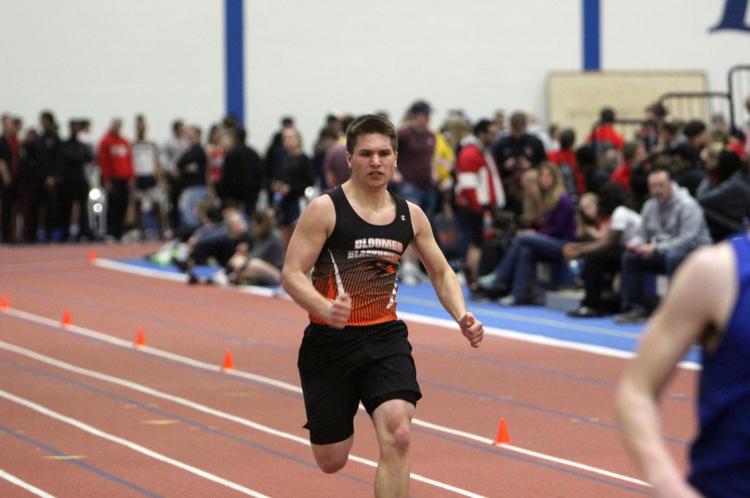 Northern Badger track and field invite at UW-Stout 3-23-19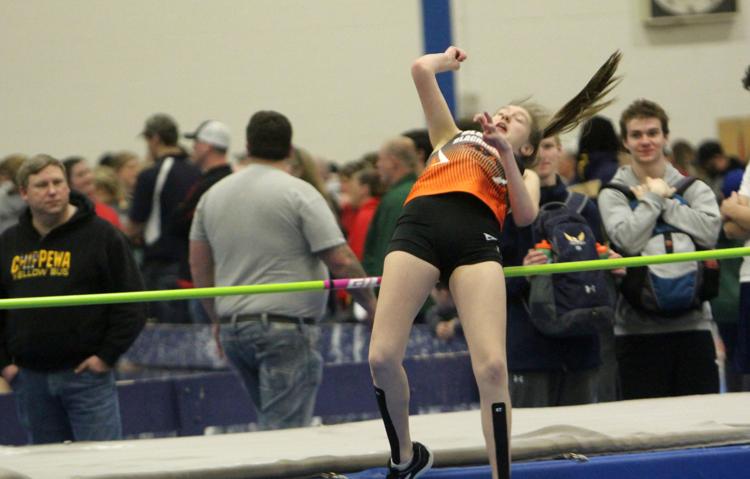 Northern Badger track and field invite at UW-Stout 3-23-19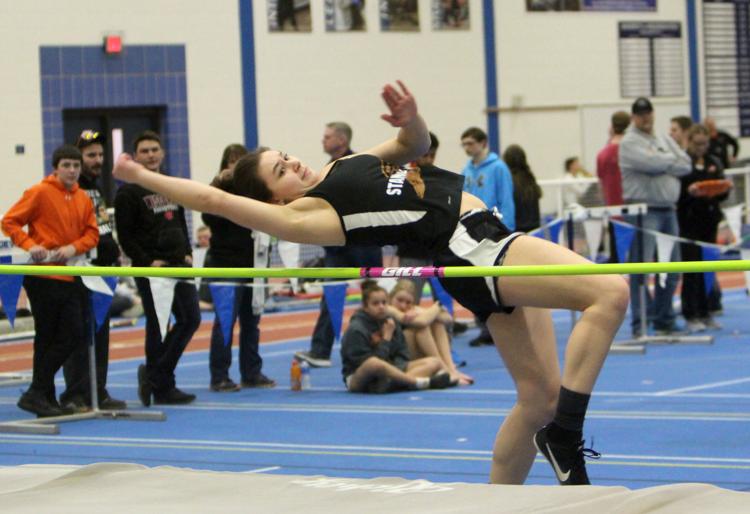 Northern Badger track and field invite at UW-Stout 3-23-19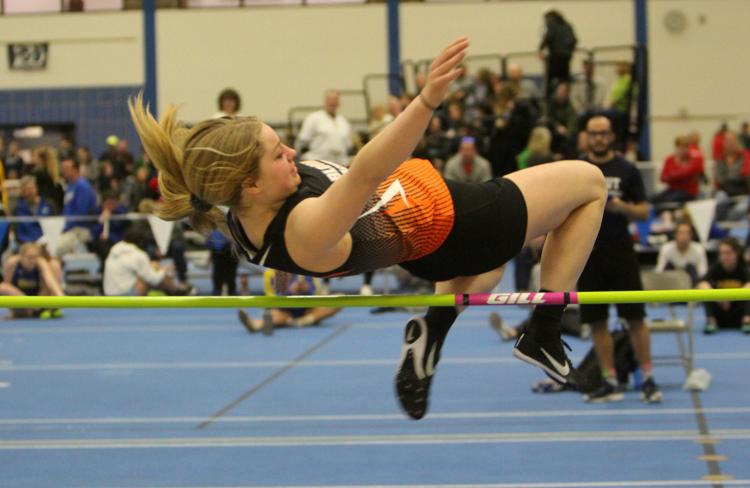 Northern Badger track and field invite at UW-Stout 3-23-19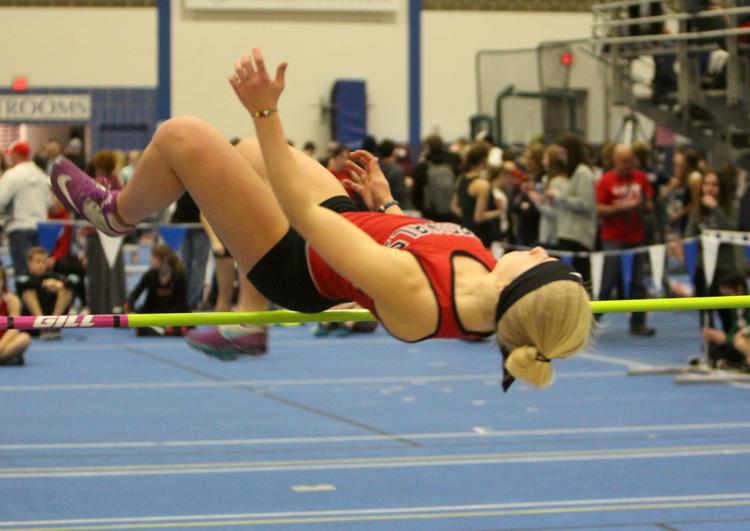 Northern Badger track and field invite at UW-Stout 3-23-19
Northern Badger track and field invite at UW-Stout 3-23-19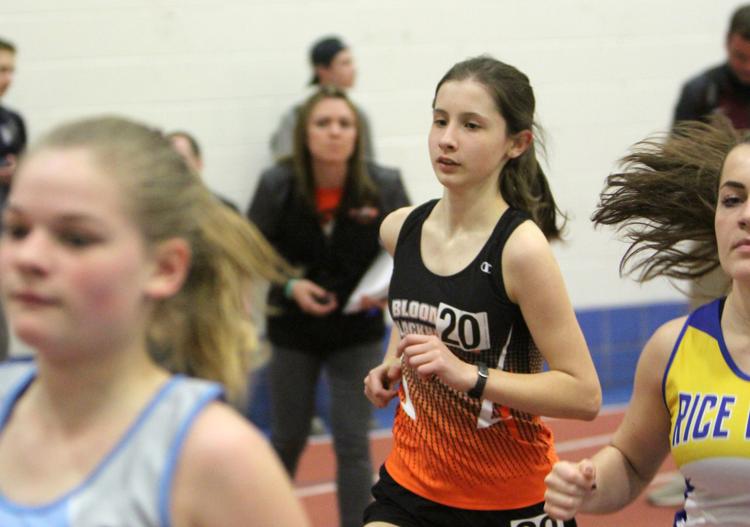 Northern Badger track and field invite at UW-Stout 3-23-19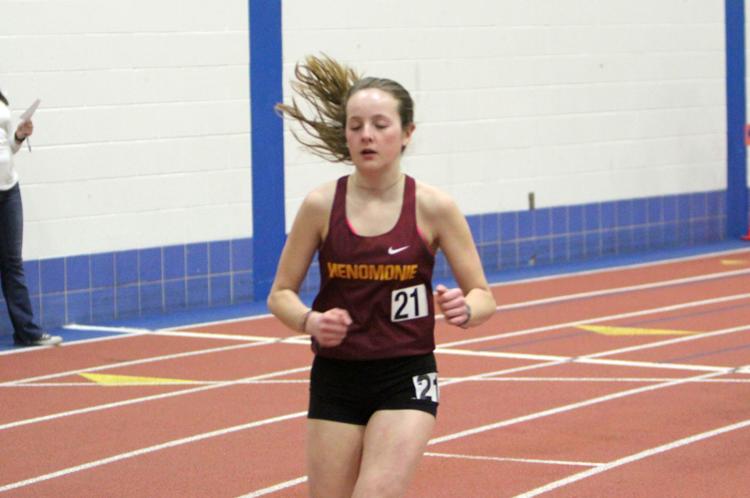 Northern Badger track and field invite at UW-Stout 3-23-19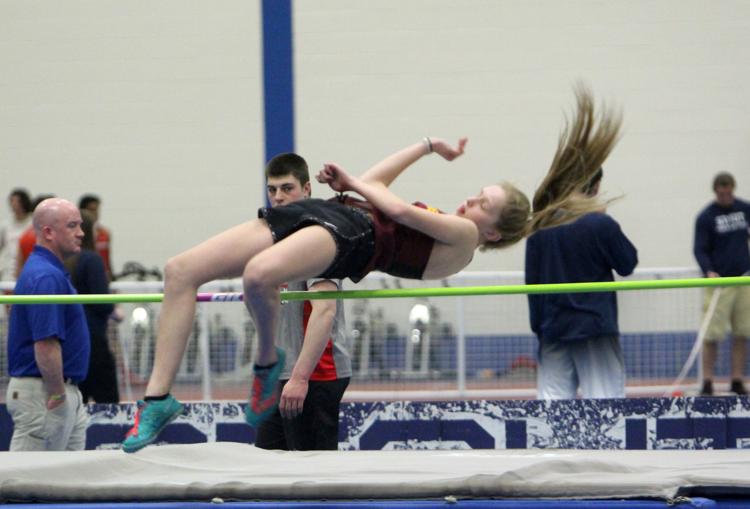 Northern Badger track and field invite at UW-Stout 3-23-19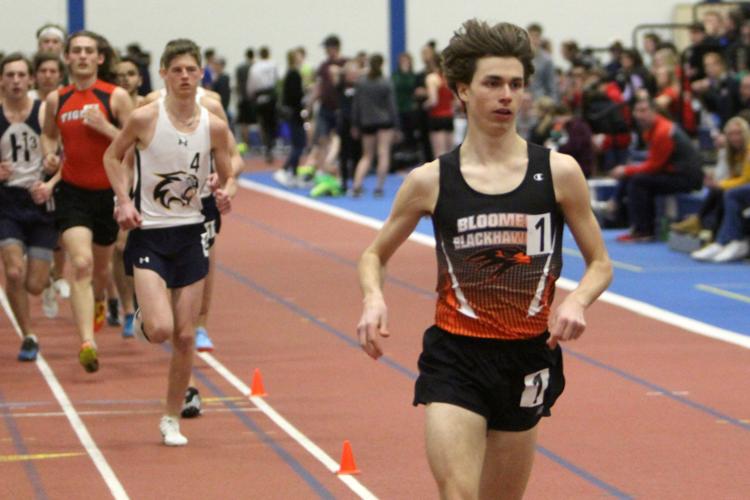 Northern Badger track and field invite at UW-Stout 3-23-19