CADOTT — The Cadott wrestling team put forth a dominant effort on Saturday at its home invitational as seven wrestlers won individual championships and the Hornets took home the team title.
Brayden Sonnentag (106 pounds), Kaleb Sonnentag (126), Tristan Drier (132), Cole Pfeiffer (138), Dawson Webster (145), Brady Spaeth (170) and Gavin Tegels (195) all finished first in their weight classes as the Hornets finished with 643.5 points, well in front of Whitehall in second place with 408 points.
Nick Fasbender (120), Nelson Wahl (152), Michael Pecha (160), Steven Pfeiffer (182) and Ethan Tegels (220) were each second, while Logan Harel (113) and Josh Briggs (285) were third.
"Right now I'd say we're a very focused group of kids and a lot of fun to coach," Cadott coach Josh Spaeth said. "They work hard, and they're getting better each week. That's all we ask, and I think a lot of effort all guys in or lose and that's all we could ask for."
The freshman Brayden Sonnentag was the top-ranked wrestler in Division 3 at 106 in the latest Wisconsin Wrestling Online state poll and looked the part on Saturday, winning his quarterfinal and semifinal matches by pinfall in 55 seconds or quicker before an 11-1 major decision win over Glenwood City's Ian Radintz in the title match. Kaleb Sonnentag had three pinfall wins, the first two coming in the first period before a pin of Hayward's Jayden Windsor at 3:12 in the title match.
Pinfall, decision and major decision wins powered Drier to the finals where he picked up an 8-6 sudden victory against Prescott's Sam Murphy for first. Cole Pfeiffer won three of his four matches on the day by pinfall, the last pin win coming in 1:31 against Glenwood City's Thomas Moede in the championship. Webster won his three matches by pinfall with his win over G-E-T/Melrose-Mindoro's Dylan Mason clinching his championship.
The University of Minnesota commit Spaeth continued his unbeaten season by working quickly with two pinfall wins, lastly besting Glenwood City's Tucker Lagerstrom for first place. Gavin Tegels earned four pinfall wins in 2:54 or quicker en route to his title.
Fasbender overcame an early defeat to win his final four matches of the day to take second. Wahl earned two pinfall wins to advance to the finals where he fell to Regis/Altoona's Payton Kostka by pinfall. Pecha won four of his matches by pinfall en route to a runner-up finish and Steven Pfeiffer had two pins and two decisions as a part of his solid performance.
Cornell/Gilman's Julian Krizan came home with a third-place finish to lead the Wolfpack. Krizan earned a pin to advance to the semifinals where he fell to Wahl by pinfall. Krizan recovered in the third place match, pinning Whitehall's Brekken Kulig for third.
"Julian had a good day," Cornell/Gilman coach Greg Sonnentag said. "He ran into (Nelson) Wahl there and fought some really good things out of him but ended up getting pinned, which wrestling a returning state placewinner and this is only his (Krizan's) second year wrestling so definitely making some improvements.
"I'm pretty sure we were happy with his performance and he was too."
You have free articles remaining.
Cornell/Gilman's Ethan Person finished in fourth place at 113. Person won his first matchup of the day by pinfall over Regis/Altoona's Connor Mattison before falling in the semifinals and third place match.
As a team the Wolfpack were 11th with 139 points.
This tournament starts a busy close to the regular season for the Wolfpack, who compete in a dual at Unity on Thursday before wrestling at an invite in Ladysmith next weekend.
Thorp was 13th with 75 points, led by Ayden Webster in fifth place.
The Hornets were ranked sixth as a team in Division 3 in the latest state rankings and have their goals set on advancing out of regionals as a team. The team has been close in recent years, including missing out by 7.5 points against Boyceville at last year's regional. This year will only be tougher as the Bulldogs are out but are replaced by Stratford, one of the top teams in Division 3. The Tigers were ranked third in the latest team poll and have advanced to state in the previous four years.
Cadott has been strong early, winning its division title at last month's Northern Badger Wrestling Classic while defeating state-ranked Boyceville in a dual last Tuesday. As the team hits the homestretch of the regular season, coach Spaeth said he wants his team to keep wrestling tough.
"(The biggest thing we're look for) is willingness to fight and be stubborn," coach Spaeth said. "We've worked hard and you're going to have to beat your best to beat us and we're not going to quit. I think you seen that today out of our freshmen and a lot of our upperclassmen. Michael Pecha at 160 pounds has been having a rough year and he came through and went 4-1 today.
"The kids are starting to be contagious and they're starting to beat kids they're not supposed to."
Cadott is back on the mat on Thursday when the Hornets face Regis/Altoona in a Cloverbelt Conference dual at Altoona.
Cadott Wrestling Invitational 1-11-20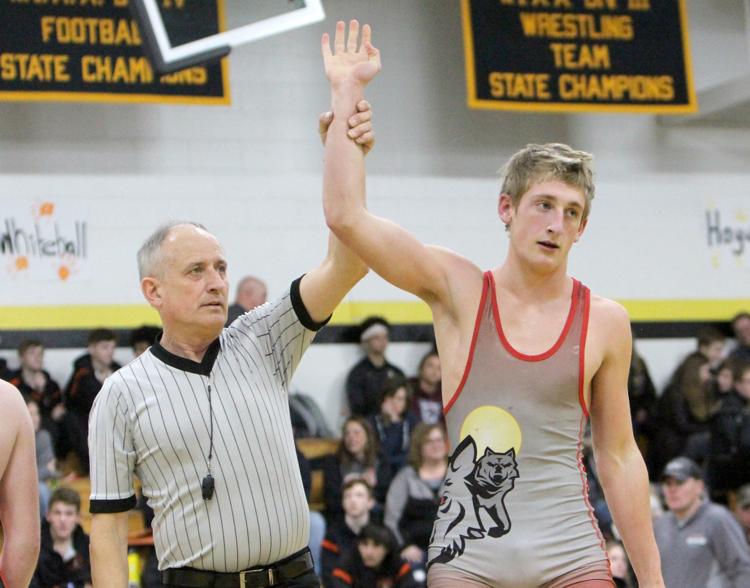 Cadott Wrestling Invitational 1-11-20
Cadott Wrestling Invitational 1-11-20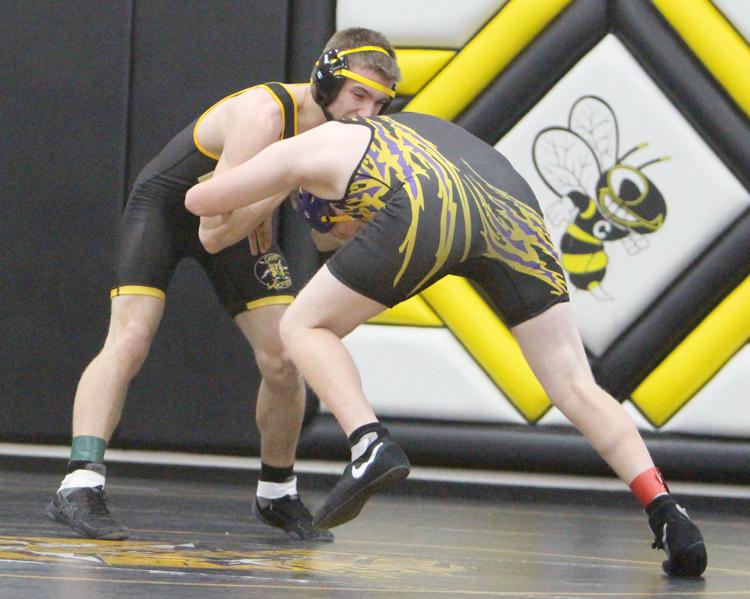 Cadott Wrestling Invitational 1-11-20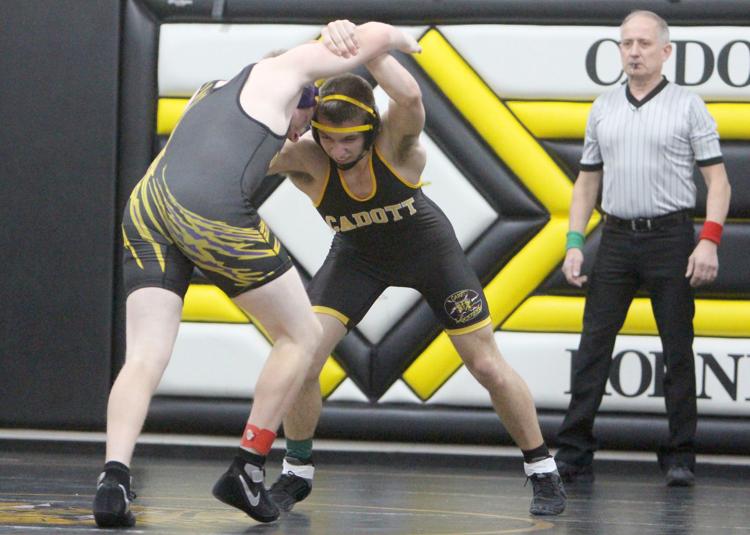 Cadott Wrestling Invitational 1-11-20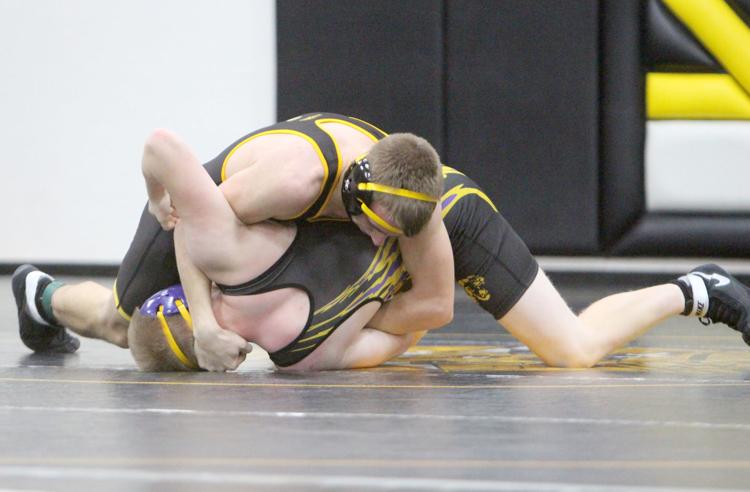 Cadott Wrestling Invitational 1-11-20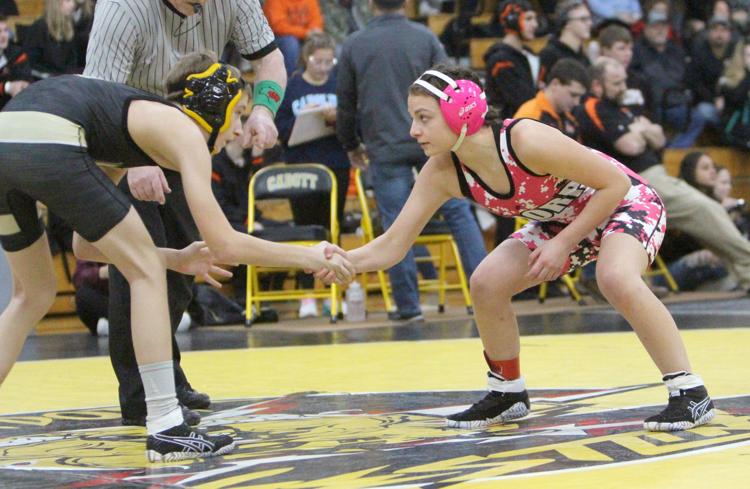 Cadott Wrestling Invitational 1-11-20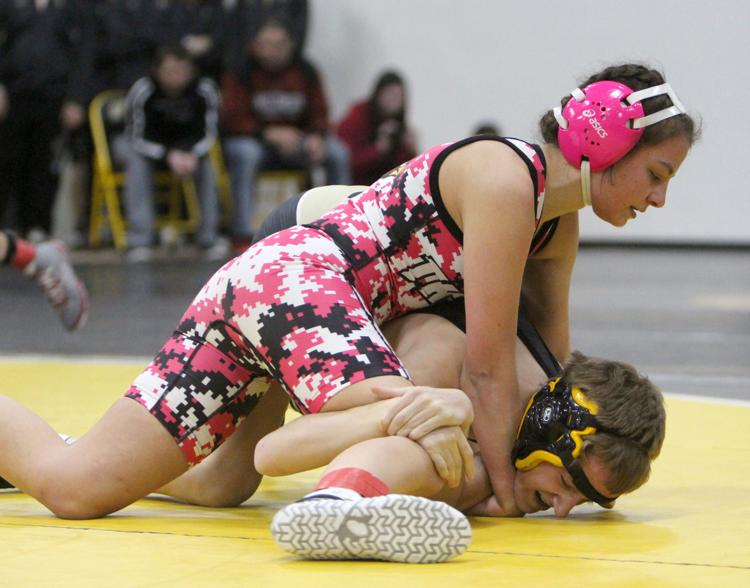 Cadott Wrestling Invitational 1-11-20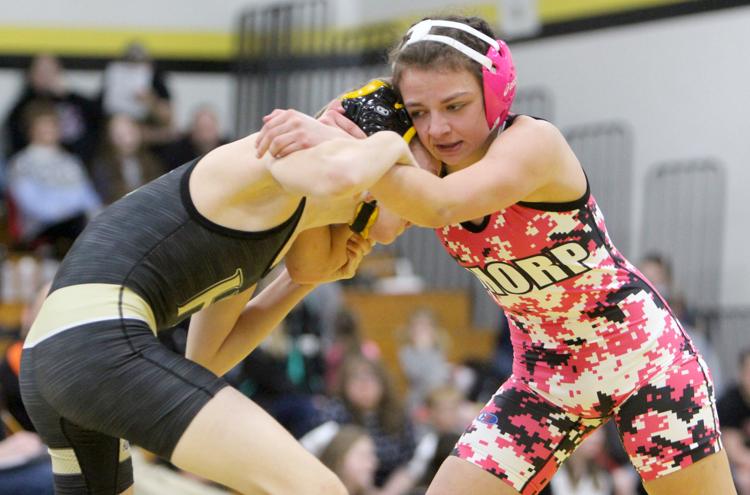 Cadott Wrestling Invitational 1-11-20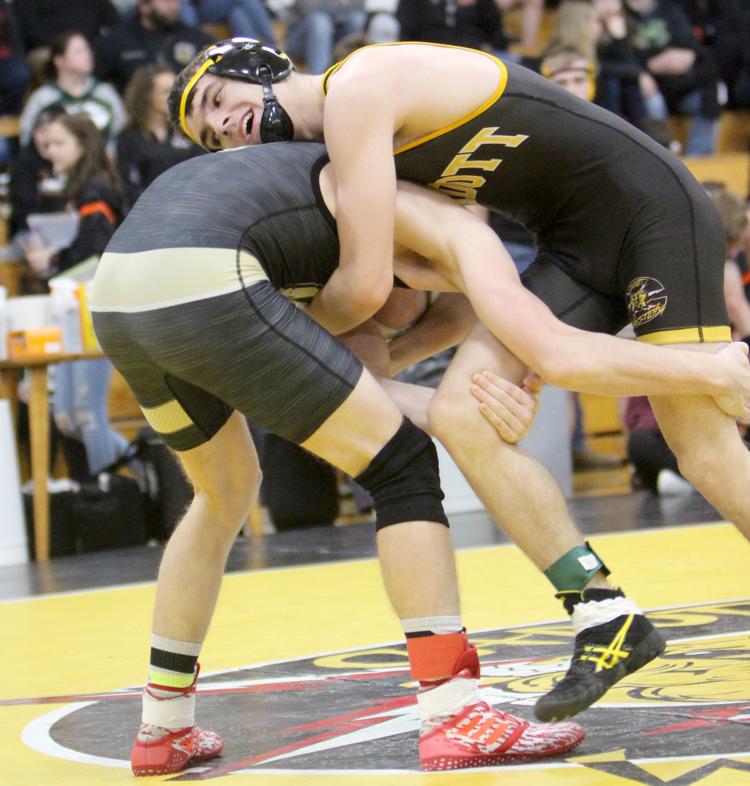 Cadott Wrestling Invitational 1-11-20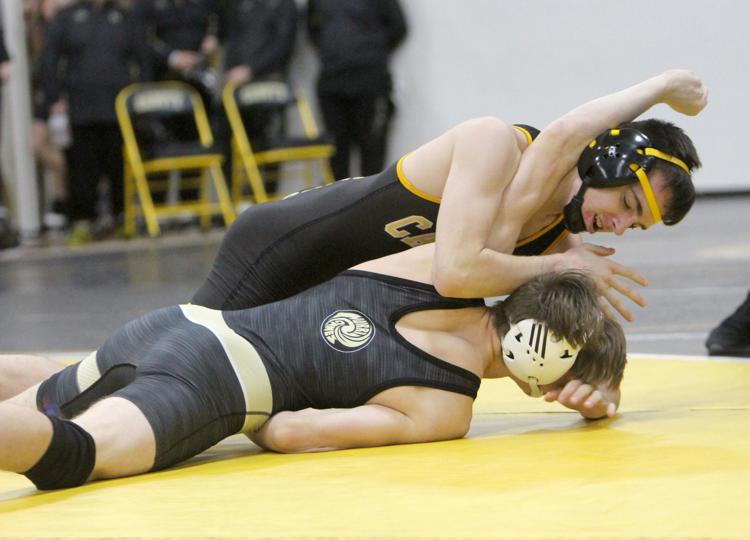 Cadott Wrestling Invitational 1-11-20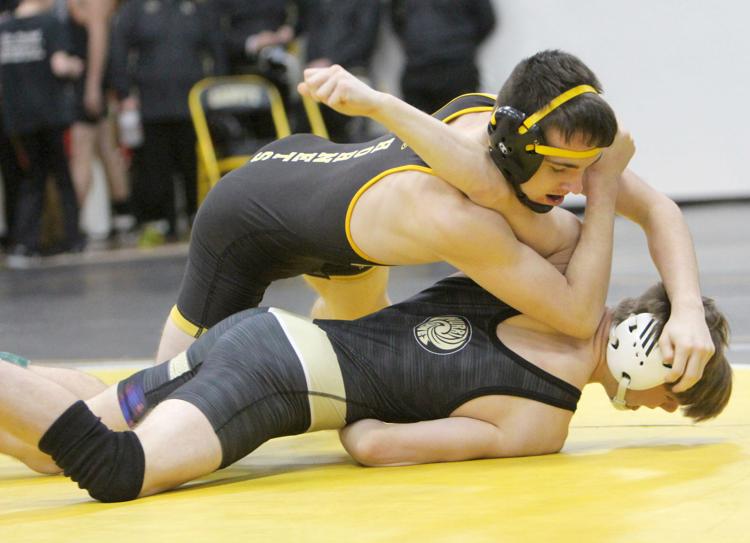 Cadott Wrestling Invitational 1-11-20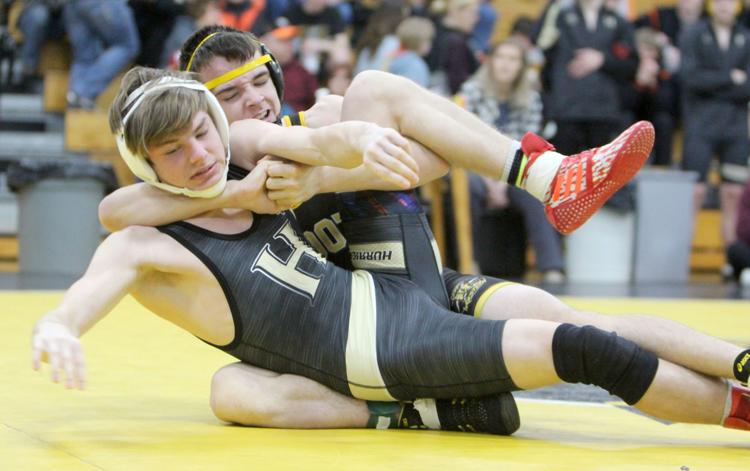 Cadott Wrestling Invitational 1-11-20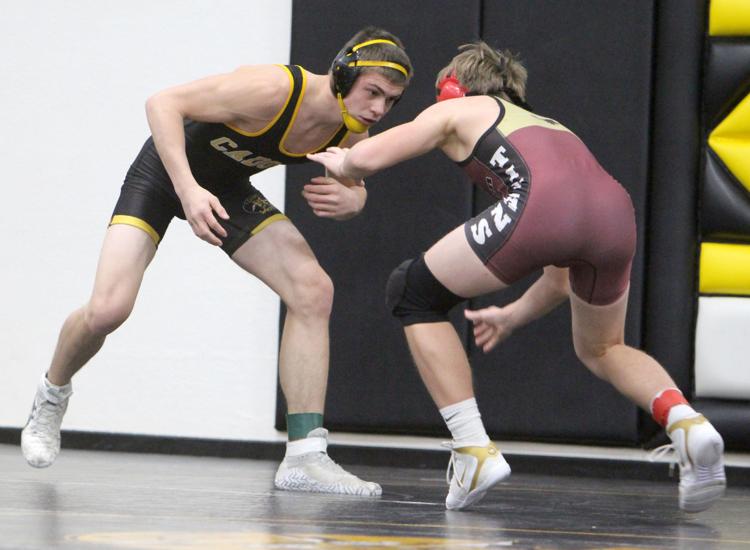 Cadott Wrestling Invitational 1-11-20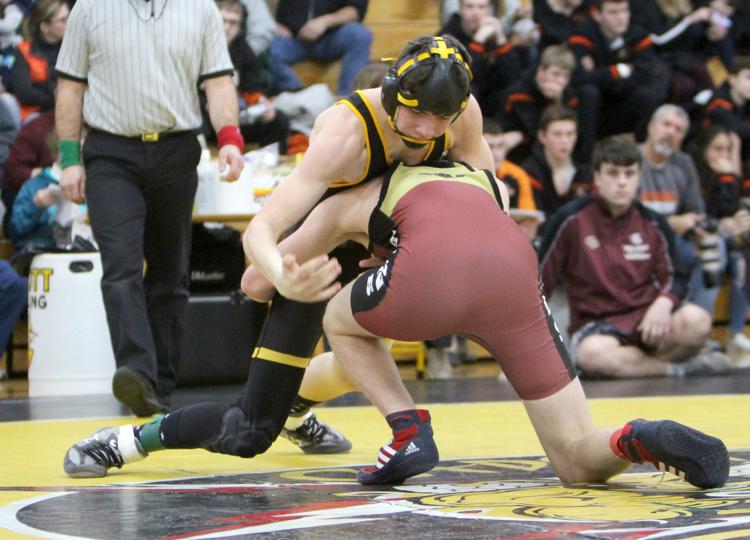 Cadott Wrestling Invitational 1-11-20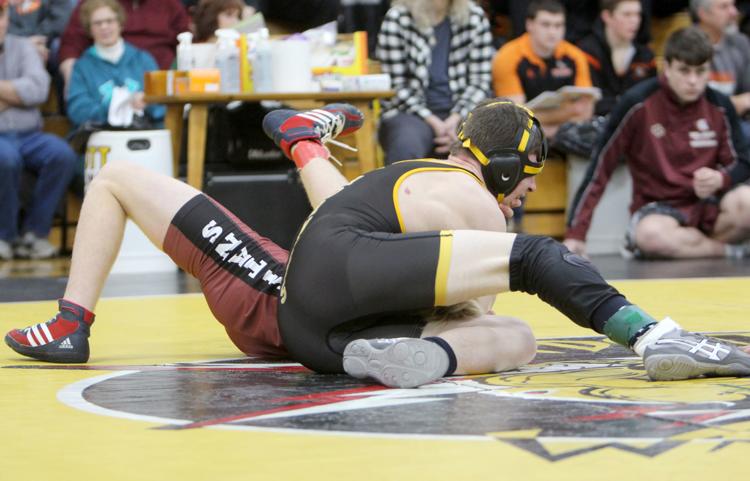 Cadott Wrestling Invitational 1-11-20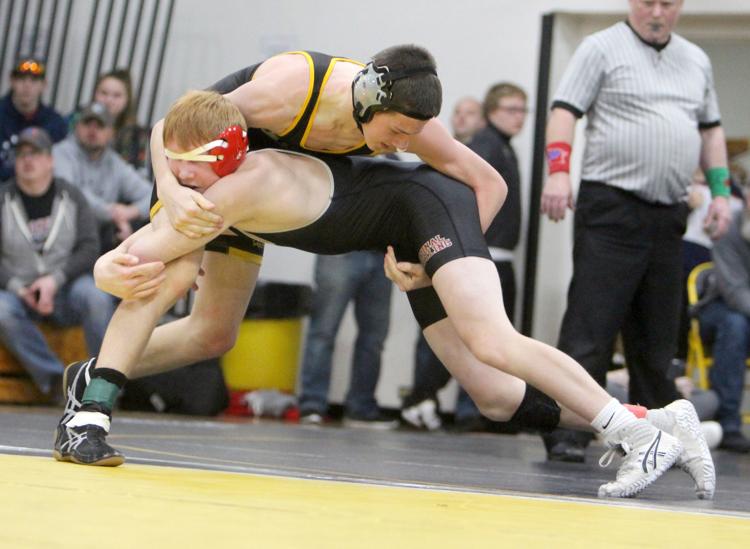 Cadott Wrestling Invitational 1-11-20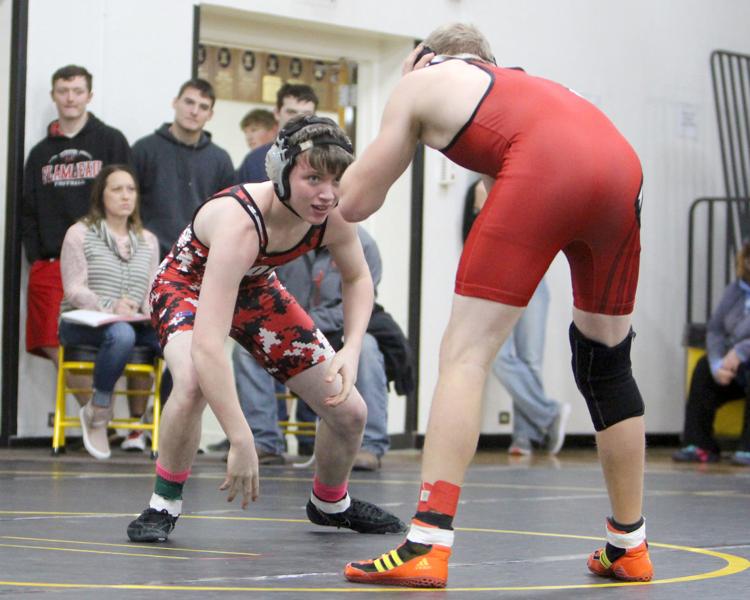 Cadott Wrestling Invitational 1-11-20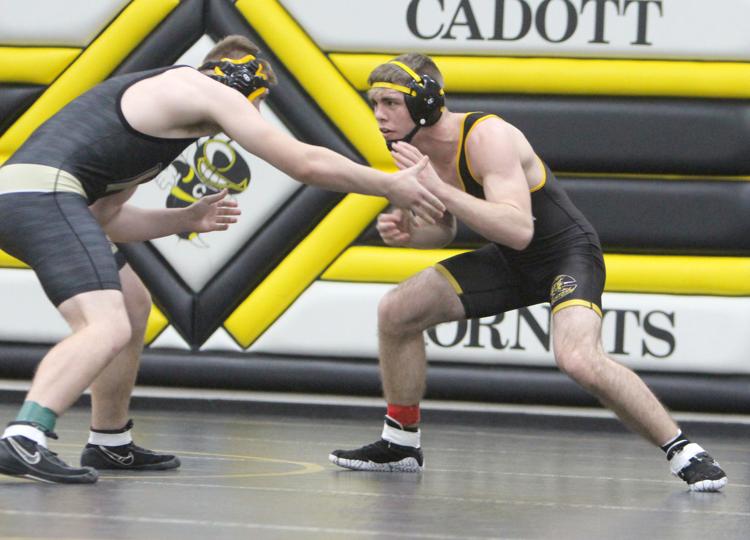 Cadott Wrestling Invitational 1-11-20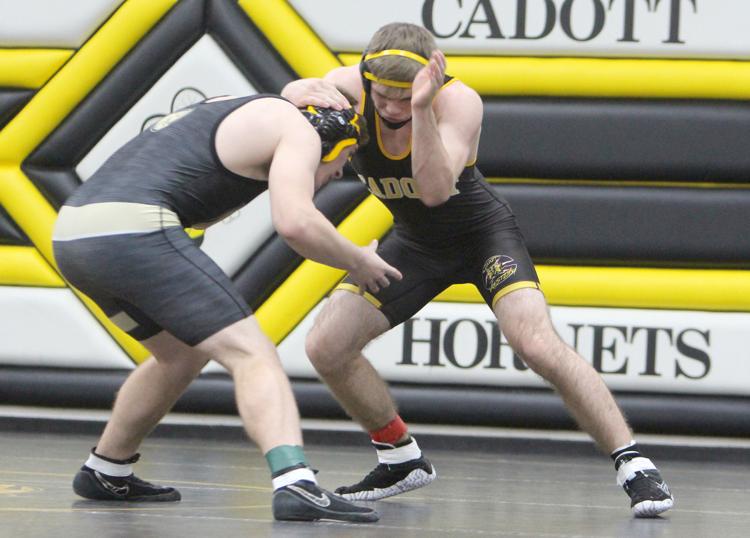 Cadott Wrestling Invitational 1-11-20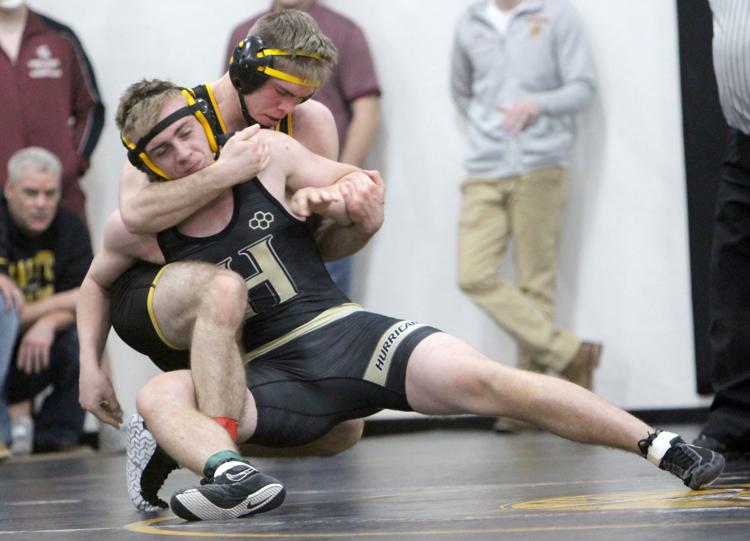 Cadott Wrestling Invitational 1-11-20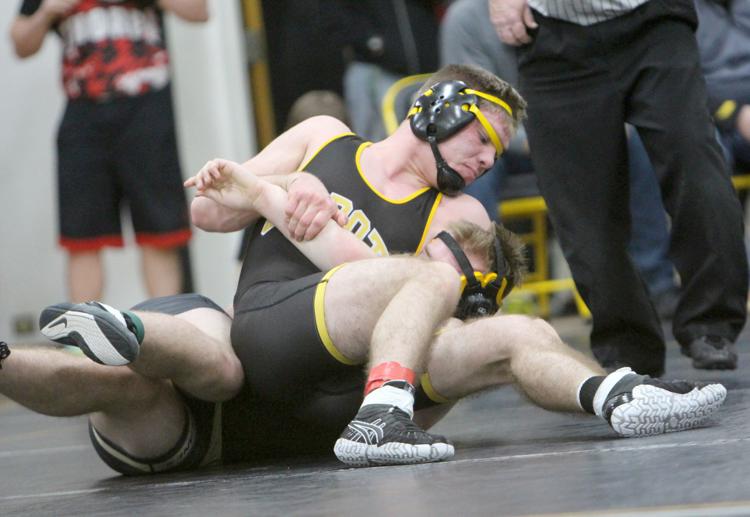 Cadott Wrestling Invitational 1-11-20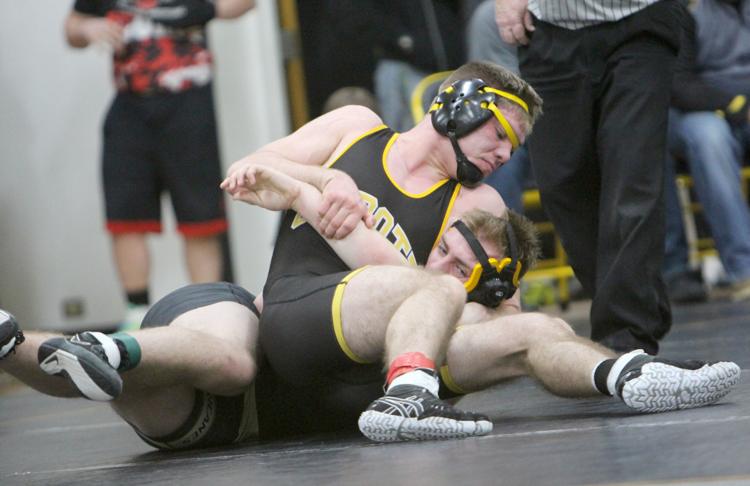 Cadott Wrestling Invitational 1-11-20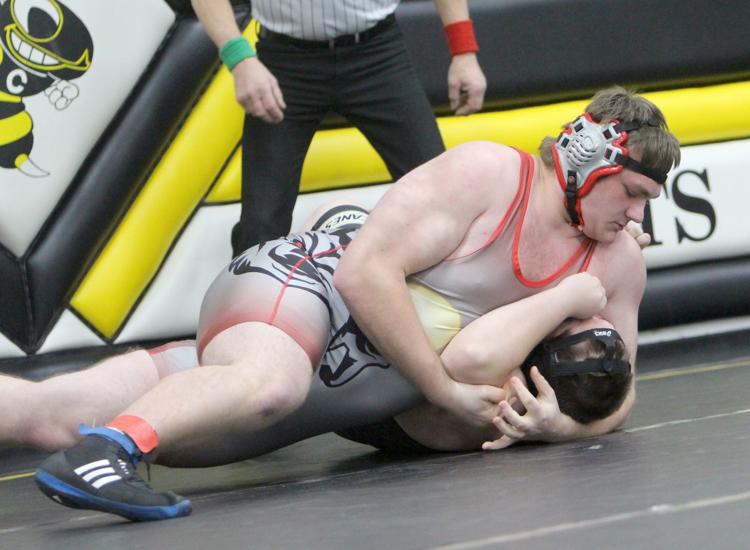 Cadott Wrestling Invitational 1-11-20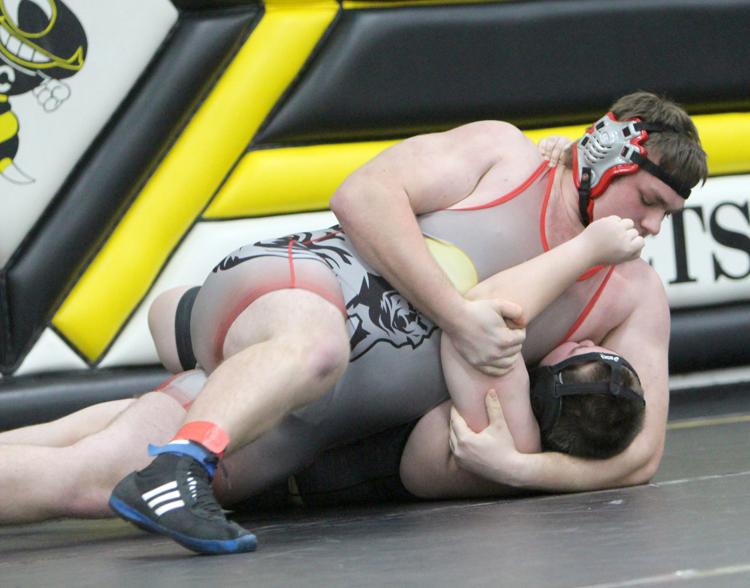 Cadott Wrestling Invitational 1-11-20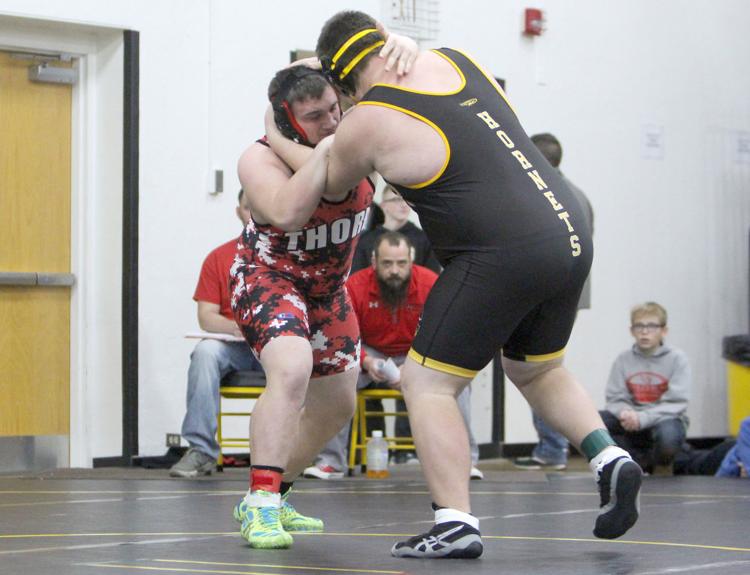 Cadott Wrestling Invitational 1-11-20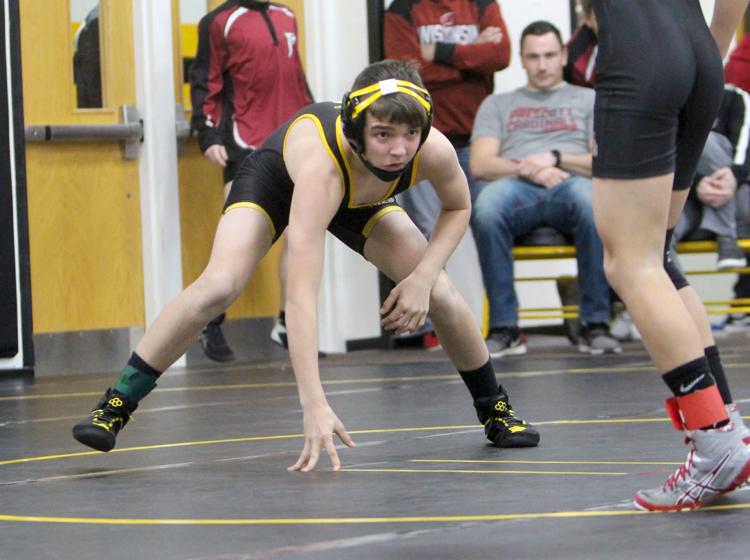 Cadott Wrestling Invitational 1-11-20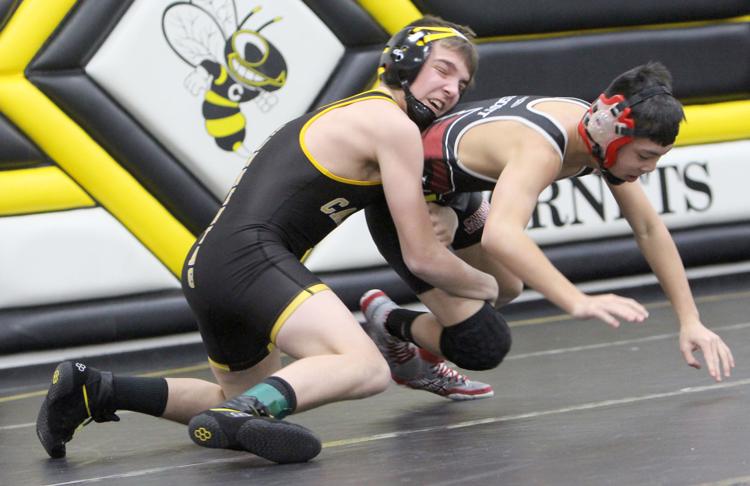 Cadott Wrestling Invitational 1-11-20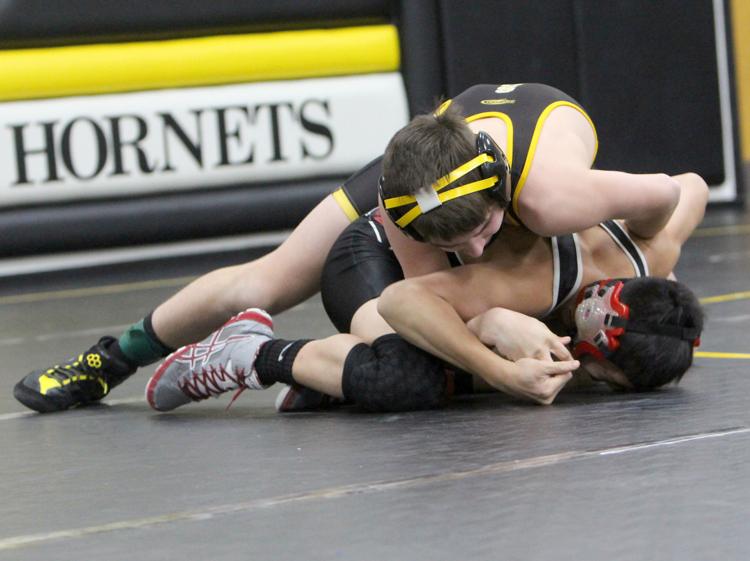 Cadott Wrestling Invitational 1-11-20
Cadott Wrestling Invitational 1-11-20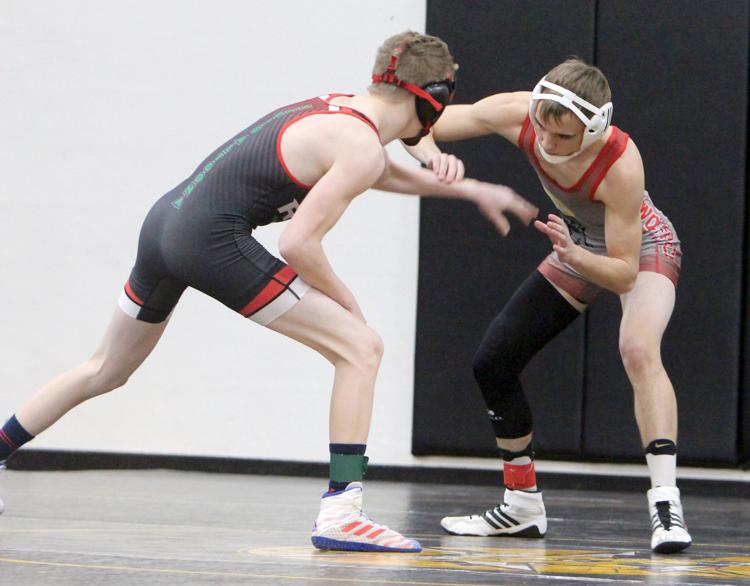 Cadott Wrestling Invitational 1-11-20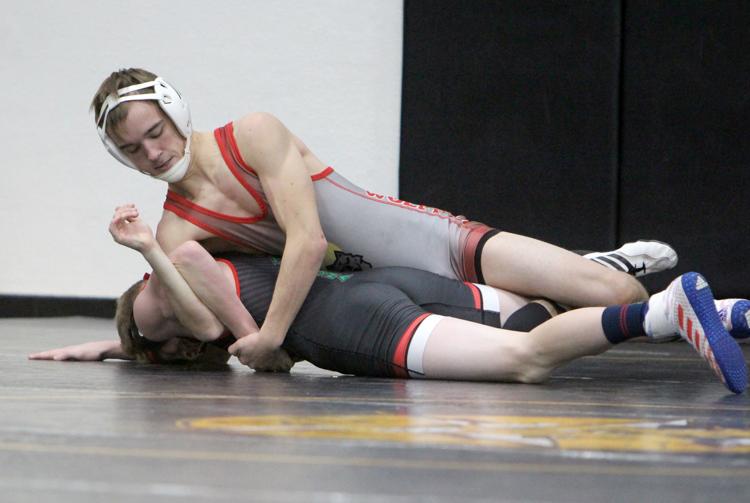 Cadott Wrestling Invitational 1-11-20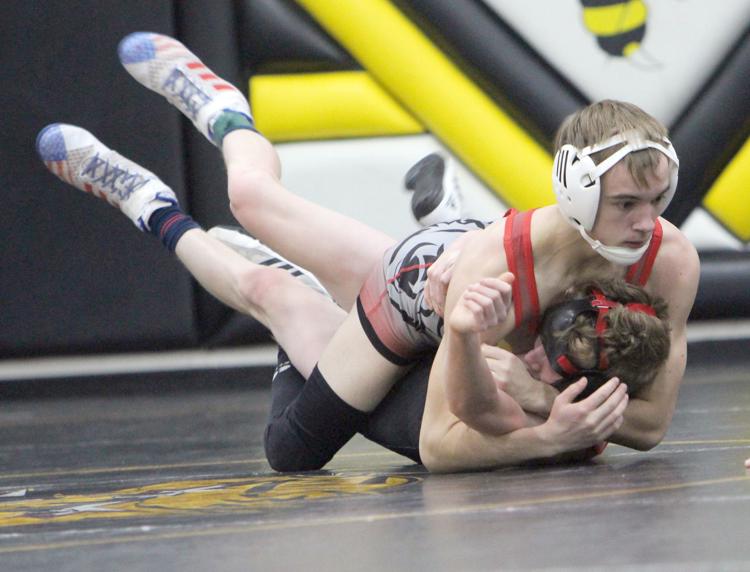 Cadott Wrestling Invitational 1-11-20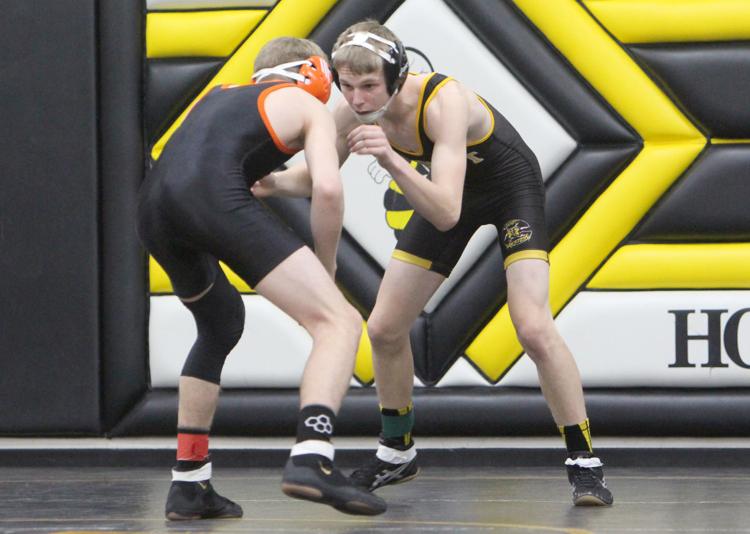 Cadott Wrestling Invitational 1-11-20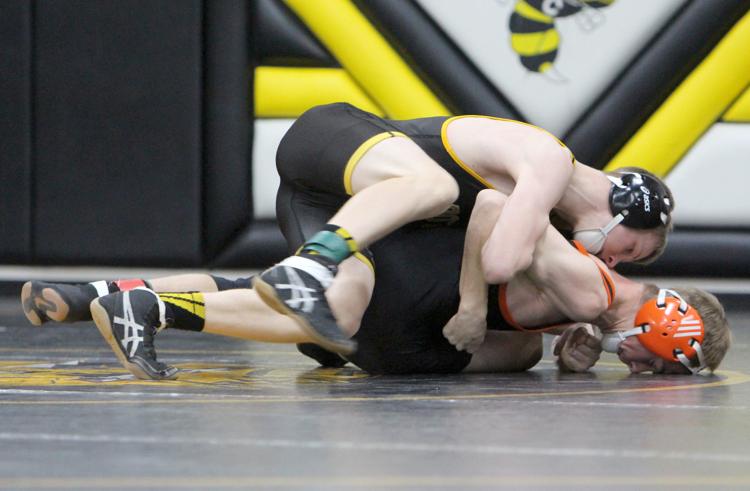 Cadott Wrestling Invitational 1-11-20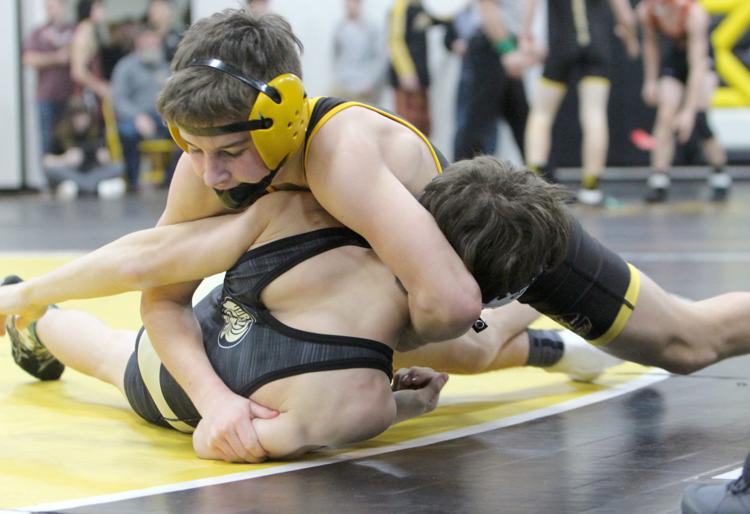 Cadott Wrestling Invitational 1-11-20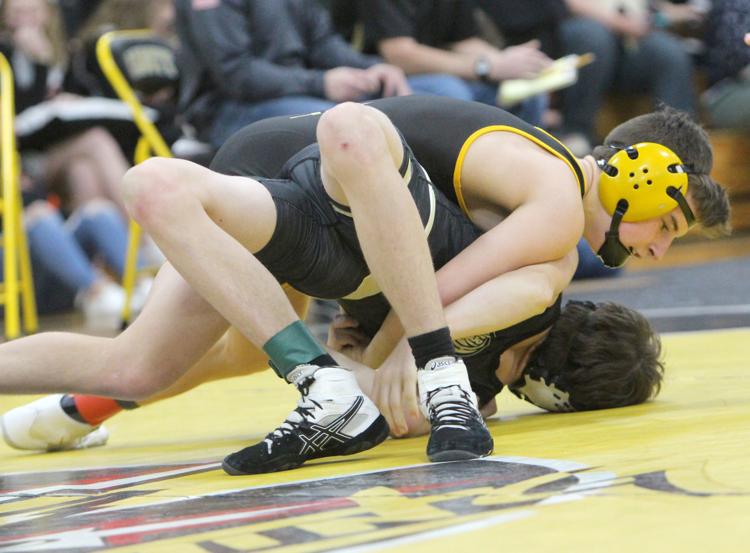 Cadott Wrestling Invitational 1-11-20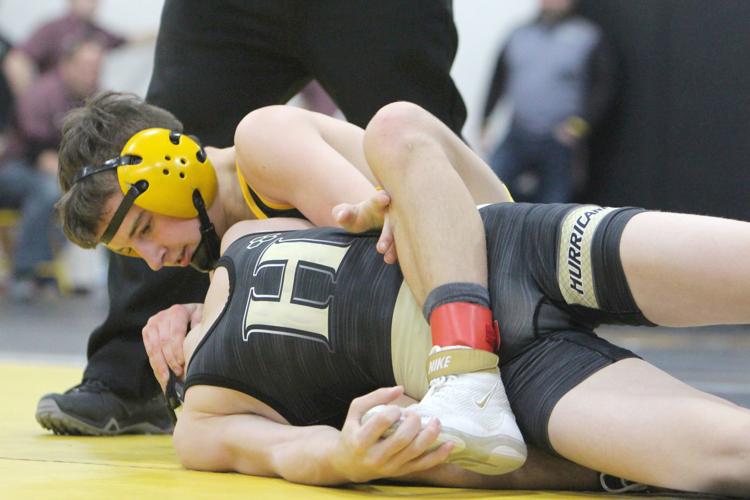 Cadott Wrestling Invitational 1-11-20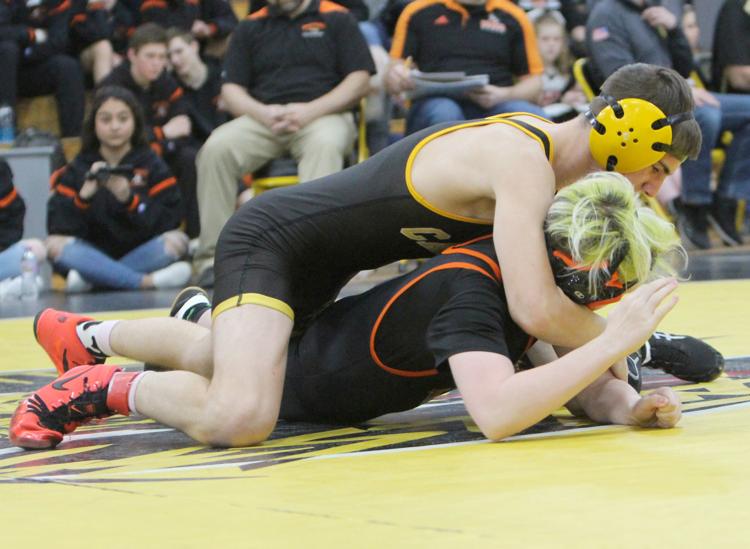 Cadott Wrestling Invitational 1-11-20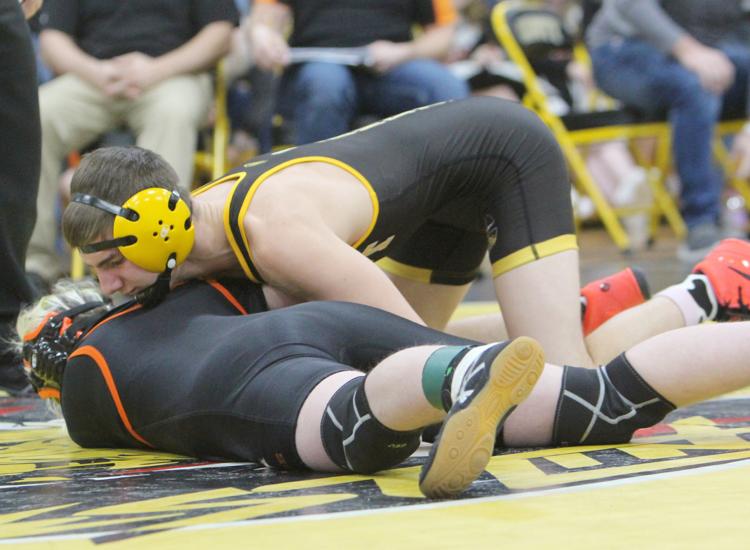 Cadott Wrestling Invitational 1-11-20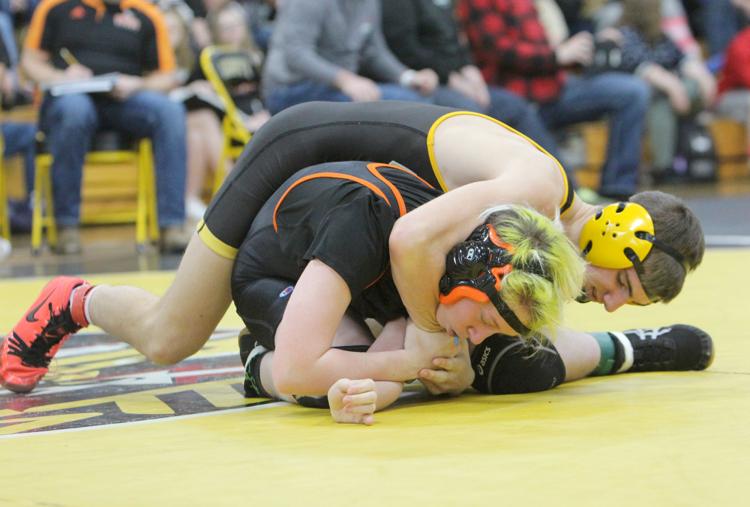 Cadott Wrestling Invitational 1-11-20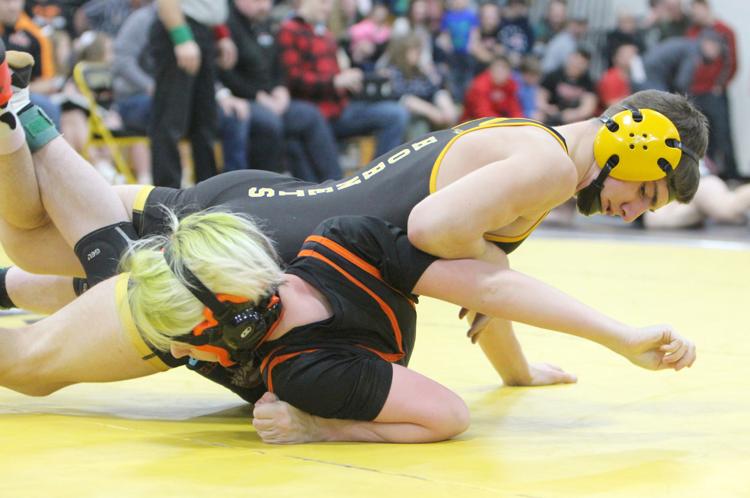 Cadott Wrestling Invitational 1-11-20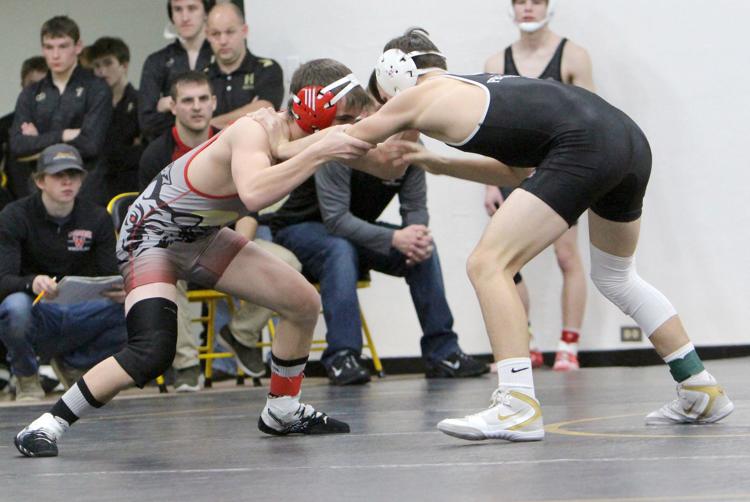 Cadott Wrestling Invitational 1-11-20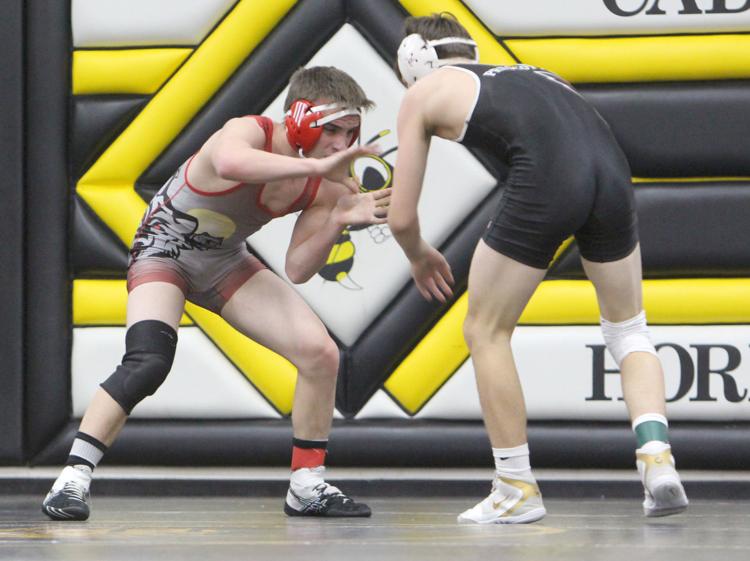 Cadott Wrestling Invitational 1-11-20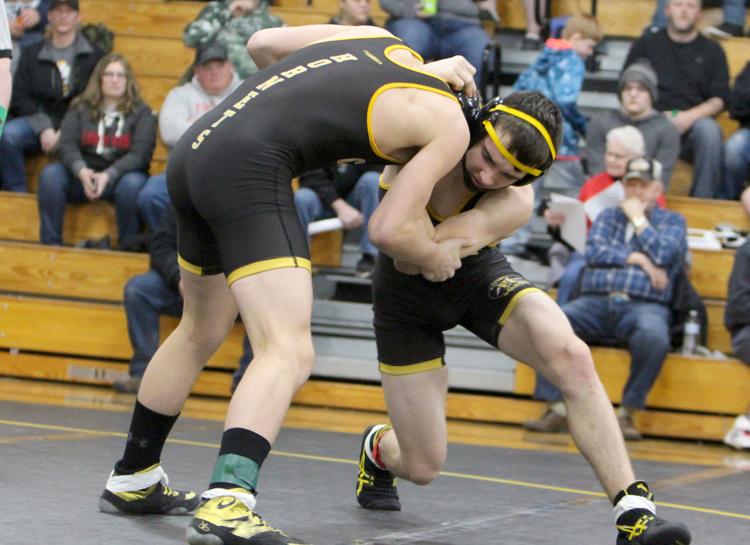 Cadott Wrestling Invitational 1-11-20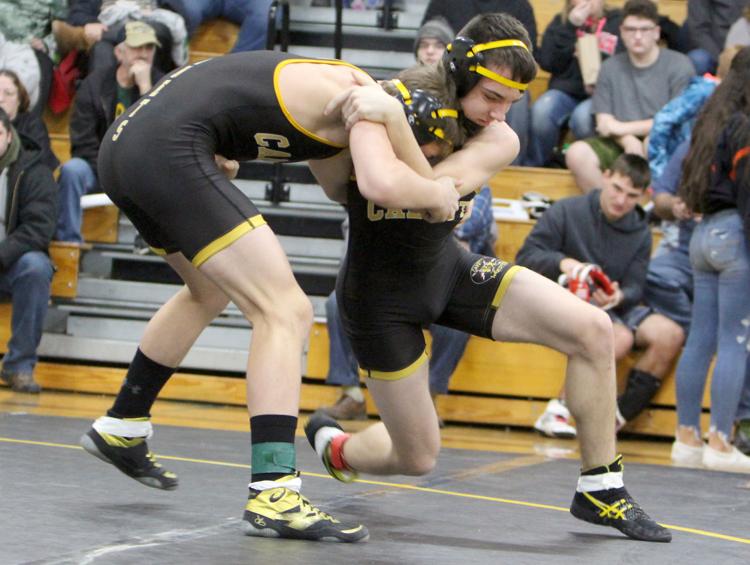 Cadott Wrestling Invitational 1-11-20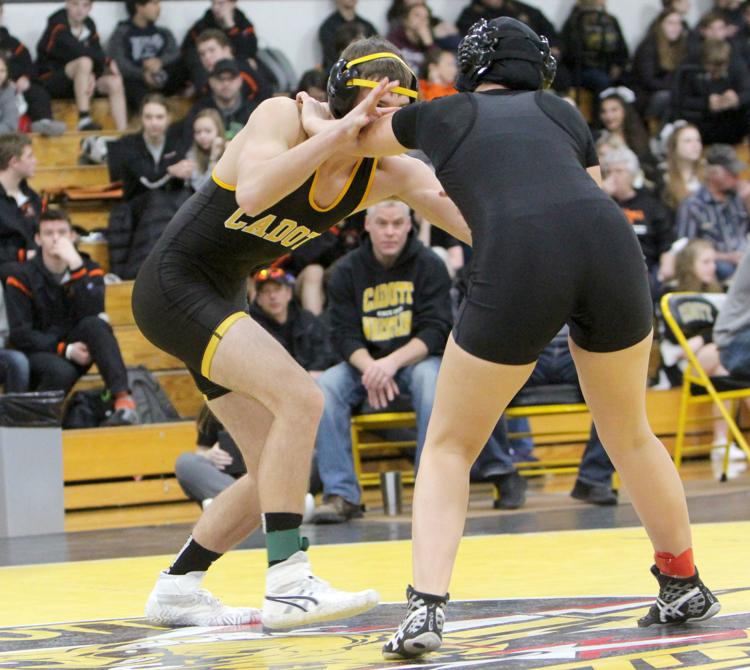 Cadott Wrestling Invitational 1-11-20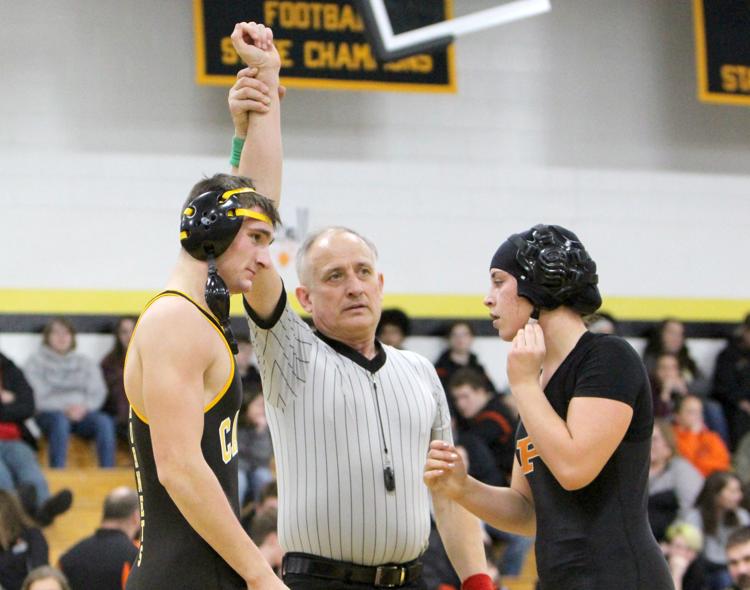 Cadott Wrestling Invitational 1-11-20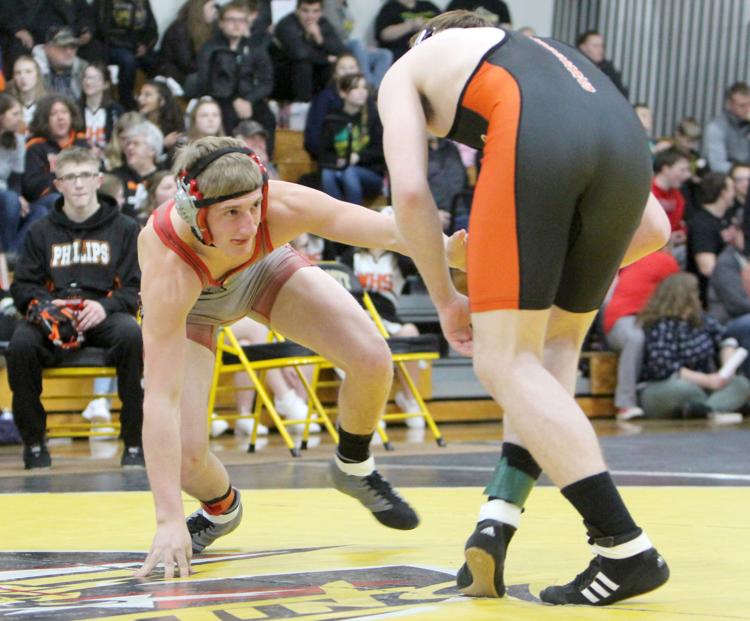 Cadott Wrestling Invitational 1-11-20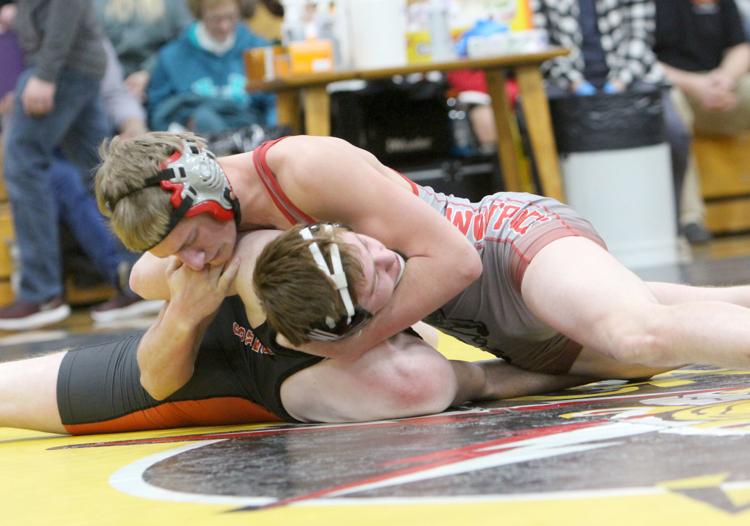 Cadott Wrestling Invitational 1-11-20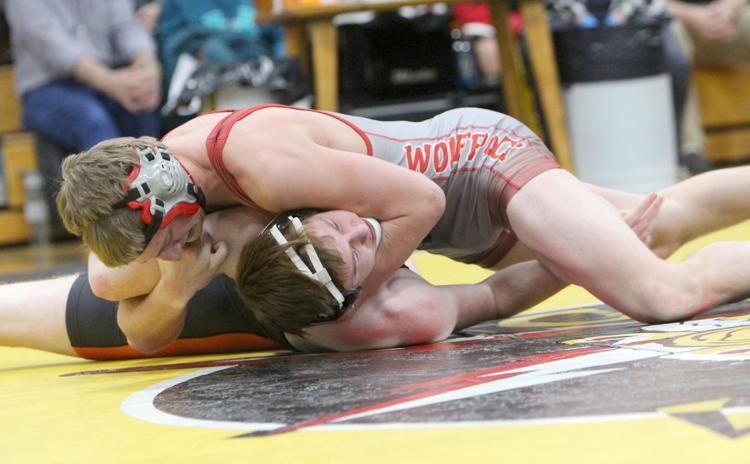 Cadott Wrestling Invitational 1-11-20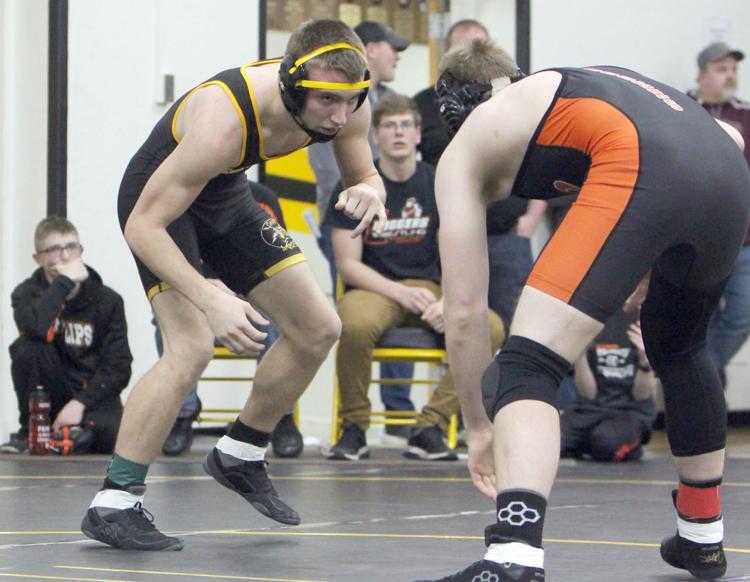 Cadott Wrestling Invitational 1-11-20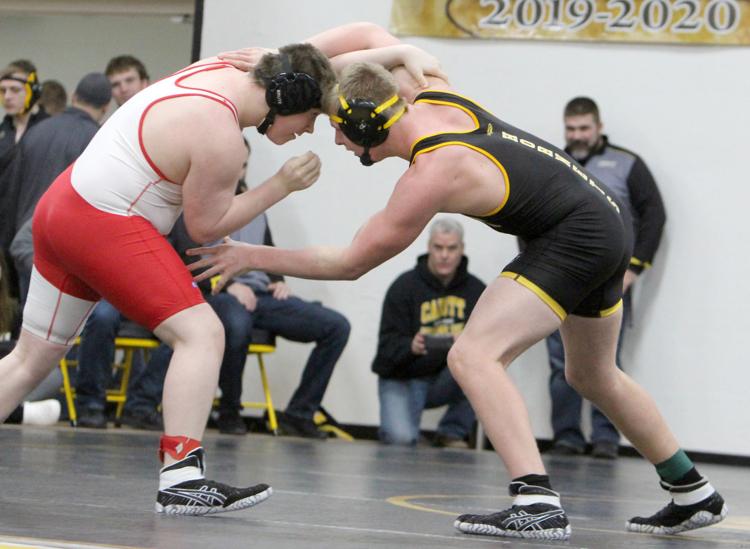 Cadott Wrestling Invitational 1-11-20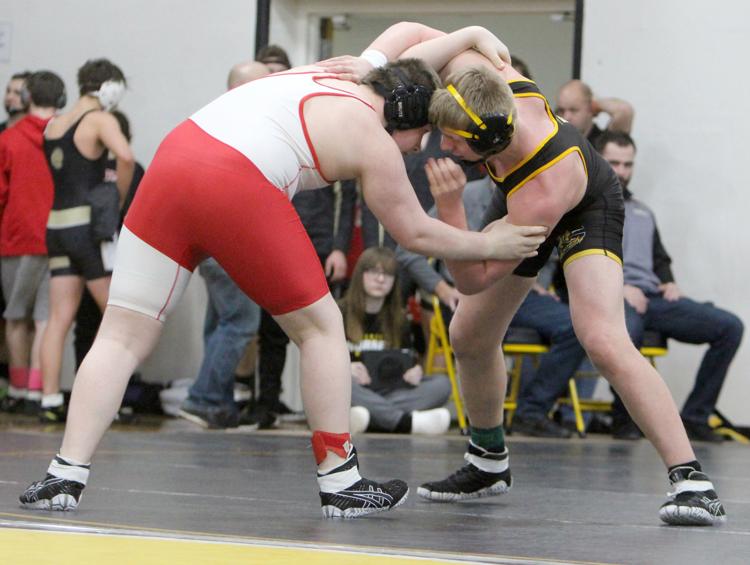 Cadott Wrestling Invitational 1-11-20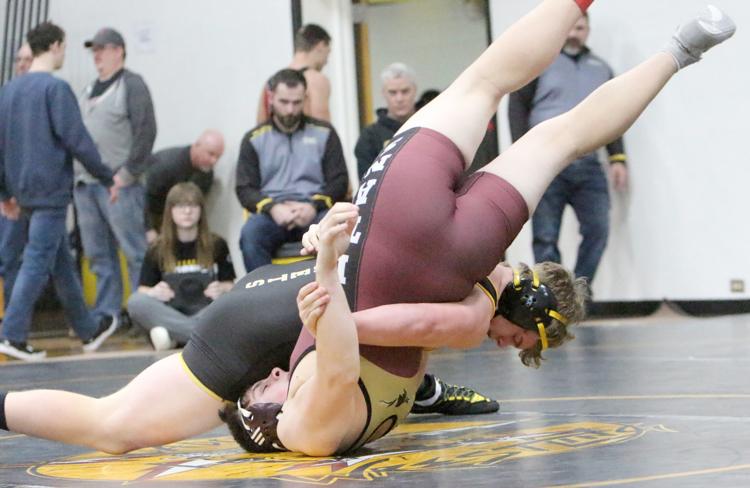 Cadott Wrestling Invitational 1-11-20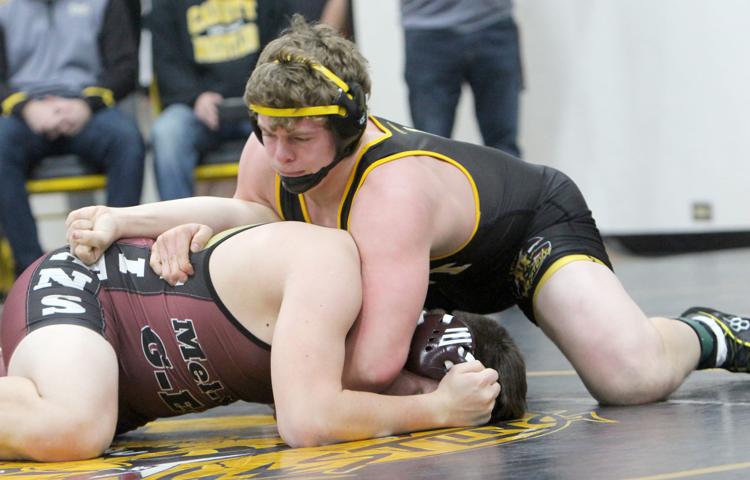 Cadott Wrestling Invitational 1-11-20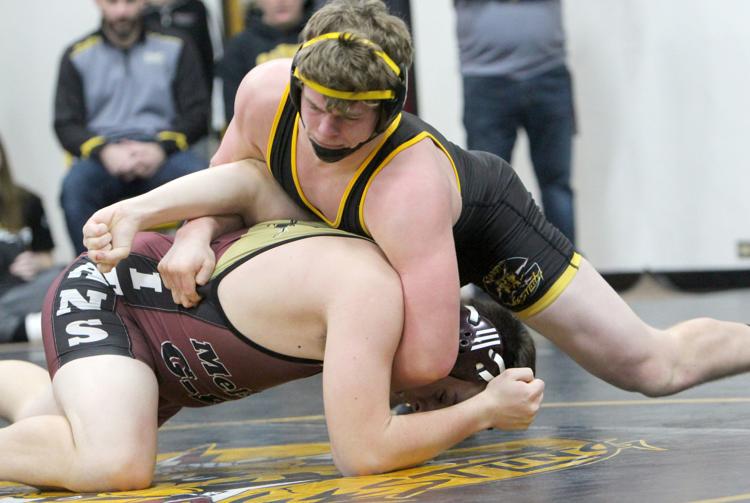 Cadott Wrestling Invitational 1-11-20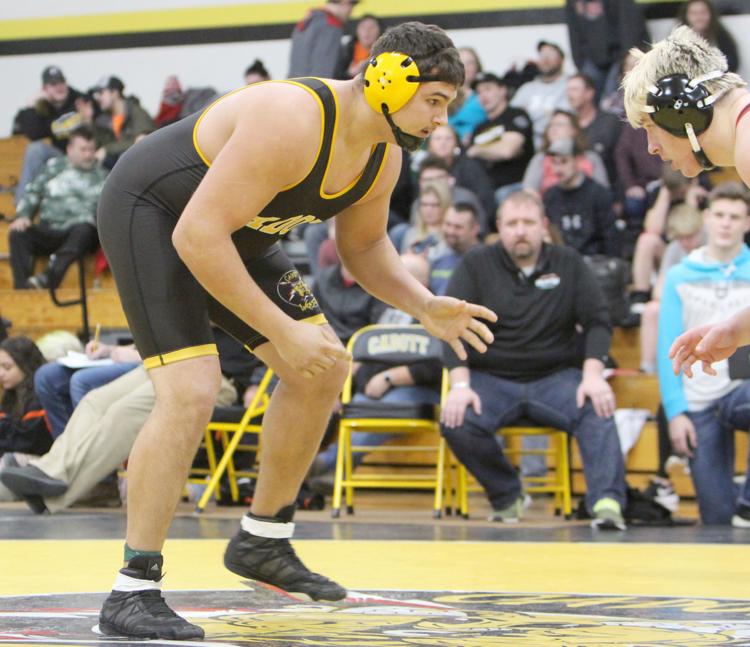 Cadott Wrestling Invitational 1-11-20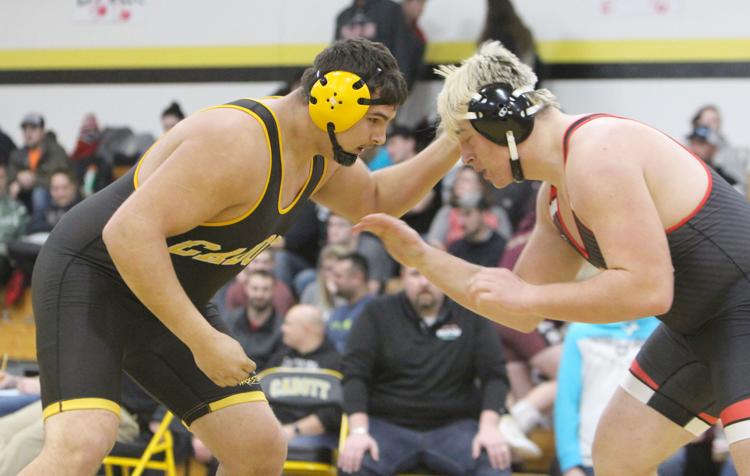 Cadott Wrestling Invitational 1-11-20