ADAMS — Stanley-Boyd's Blaine Brenner capped a brilliant prep wrestling career by dominating his way to his third state championship, taking the title at 132 on Saturday at the Division 2 state individual tournament at Adams-Friendship High School.
Brenner (18-0) earned three pinfall wins to cap a season of only wins by pin to join an elite group of athletes in state history to achieve three state championships.
The University of Minnesota signee Brenner sealed his third straight title with a pinfall in 4:43 over Northwestern's Markus Brown, the same competitor he defeated last Saturday for a sectional title.
"He did the expected and I think that carried some pressure as well," Stanley-Boyd coach Greg Burzynski said of Brenner.
Brenner's day got off to a tight start as he led 5-4 after the first period against Belleville/Monticello/New Glarus' Joe Quaglia with Quaglia being the second wrestler to score competitive points against the senior this season. Brenner secured the pin in the second period before moving on to earn a first-period pin over Freedom's Nathan VandeHey in the semifinals.
Brenner was making his fourth appearance at state and after losing in the first round at 106 in 2018 by a 7-5 decision to eventual state champion Tommy Larson of East Troy, the next three years have been absolute dominance. Saturday's three victories ran Brenner's win streak to 91 matches in a row to cap his career as he now has championships at 106, 120 and 132.
"He works so hard to be at the level he's at," Burzynski said of Brenner.
The championship is the sixth in Stanley-Boyd history as Brenner's third breaks a tie he had with Jon Lechleitner from 2004 and 2005 with Zack Kempf also holding a title from 2001.
Burzynski credited Brenner for not just his work on the mat, but his work in becoming a leader and setting a standard for others to see.
"He's been a lot of fun to have around," Burzynski said. "His growth from his freshman year to now – yeah, he's always been good – but he's at a different level good. He's on the great side. The excellent side and it's fun to be along for the ride."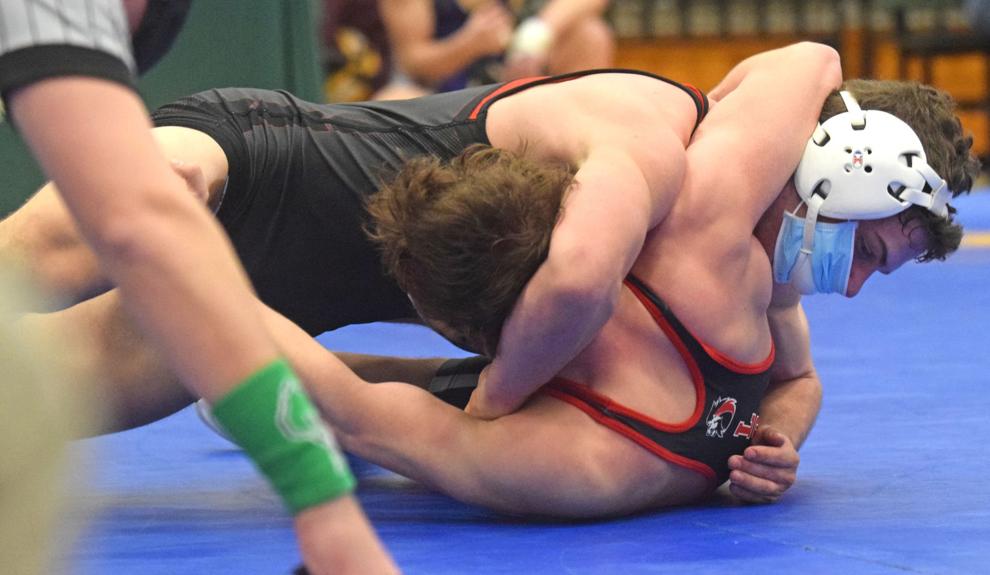 Bloomer/Colfax's Bowen Rothbauer secured a podium finish of his own by taking fourth at 152.
Rothbauer (12-6) started the day by pinning Lomira's Adam Sauer in the quarterfinals before suffering a 7-3 decision defeat to Two Rivers' Bailey Thelen. Rothbauer came back in the consolation bracket to defeat Freedom's Ben Bredael by 7-2 decision before falling by a tight 1-0 decision to Eau Claire Regis/Altoona's Payton Kostka in the match for third place.