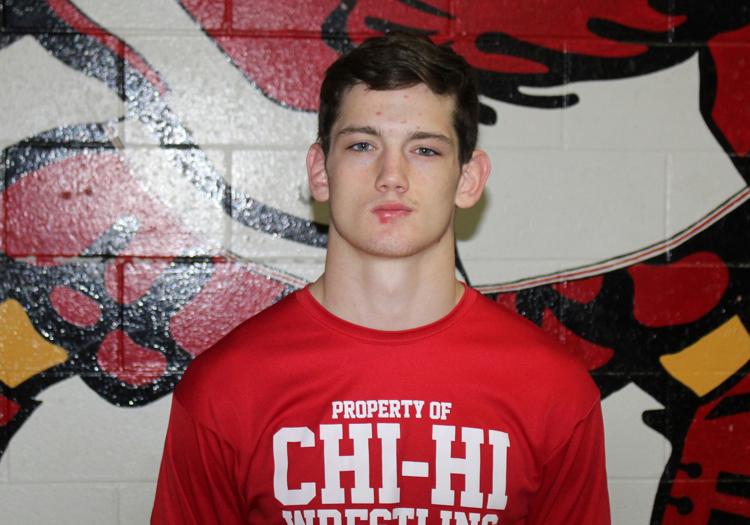 WISCONSIN RAPIDS — Ross Kaz had his back against the wall.
The Chi-Hi senior wrestler won a pair of consolation matches at 160 pounds to rally to take second place on Saturday at Division 1 sectionals, advancing to next week's state individual tournament in Madison.
"Ross did a really nice job," Chi-Hi coach Steve Anderson said of Kaz. "Just showed grit all day long."
Kaz (25-9) won his opening match of the day by pinfall over Merrill's Ryder Depies to advance to the semifinals where he fell in a 7-4 decision to eventual sectional champion Peter Hansen of Hudson.
Kaz moved down to the consolation bracket needing two wins to keep his state tournament hopes alive and did just that, pinning Marshfield's Camren Dennee in the first match before earning an 11-5 decision over Eau Claire Memorial's Ethan Schermitzler to take second.
The senior Kaz only practiced on Monday before missing time due to illness, but fought through it on his way to state.
"He's been through so much that nothing really fazes him, I would say and it's just great to see how he's learning how to manage his matches and do what it takes," Anderson said of Kaz. "There was nobody that was going to stop him from getting to the state tournament in that final match. It was great to watch."
Fellow senior Taylor Pahl finished in third place at 285, one spot away from moving on to Madison. Pahl (17-6) won his opening matchup with a pinfall in two minutes and 59 seconds over Wisconsin Rapids' Sam Scheidegger. Pahl lost his semifinal match to Merrill's Zach Iribarren by 9-7 decision but battled back to defeat River Falls' Gabe Glaubitz by injury stoppage. Pahl faced another Big Rivers foe in the second-place match, falling by decision 4-1 against Menomonie's Girard Jones.
"Taylor really turned it on a lot at the end of the year here and really has made some strides and I cannot say enough for how proud I am of him," Anderson said. "For him to put in the hard work he put in, and to not back down from anybody, he really has turned the corner in a lot of ways and more than wrestling, in life too."
David Hughes (29-11), Daniel Moucha (25-15) and Austin Smith (31-10) each fell in their respective opening round matches. Hughes was pinned in the third round at 113 by Marshfield's Shane Westerhausen, the senior Moucha fell by major decision at 145 against Marshfield's Ryan Dolezal and fellow senior Smith was pinned by D.C. Everest's Nick Klug at 182.
"I'm proud of how they led this team," Anderson said of the seniors. "We have a group of kids that they led by example, they worked really hard, they didn't need to be that vocal. They did what they wanted to do and some of them fell short and I know they're disappointed but they have a lot to be proud of and they've come a long ways as human beings and that makes us a coaching staff even more proud."
Marshfield won the team scoring with 126.5 points and Chi-Hi was ninth at 31 points.
Kaz will be back in action during the Division 1 preliminaries on Thursday afternoon at the Kohl Center in Madison.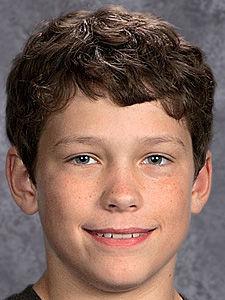 Best, Rothbauer win Division 2 sectional titles for Bloomer/ColfaxAt Osceola, Bloomer/Colfax's Sawyer Best and Bowen Rothbauer along with Stanley-Boyd/Owen-Withee's Blaine Brenner each took home Division 2 sectional championships.
Best (46-1) was the best at 132, winning all three of his matches on the day. He opened the tournament with a technical fall win over Barron's Mason Ecklor to advance to the semifinals where he won by 7-0 decision over Medford's Carson Church. Best faced Amery's Jordan Penard in the finals and earned an 8-6 sudden victory for the sectional championship.
Rothbauer (43-3) took home the title at 152, starting his day with a major decision win against Ashland's Aaron Diamond. Rothbauer advanced to the finals with a late pinfall over Eau Claire Regis/Altoona's Payton Koskta and secured the championship with a 6-2 decision victory over Ellsworth's Carter Huppert.
Brenner (42-0) stayed unbeaten with a dominant effort at 120. The junior pinned Barron's Lorenzo Meza to start the day and earned a technical fall against Ellsworth's Cole Nelson in the semifinals. Brenner clinched the title with a 14-0 major decision win against Taedon Nichols of Luck/Frederic/Grantsburg/Siren and heads back to Madison with a chance to win another state title after winning the 106 championship last season.
Preston Potaczek and Tyler Krizan will join Brenner as Orioles at state by virtue of their top-three finishes. Potaczek (25-6) won his first two matches by pinfall to move into the finals at 160 where he fell by technical fall to Saint Croix Central's Devin Wasley. Potaczek recovered well to pick up a pinfall win in 1:15 over Barron's Chase Peltier for second. Krizan (32-12) lost his first match of the day at 285 by 6-4 sudden victory to Ellsworth's Logan Peterson. But Krizan worked his way through the consolation bracket, winning his next two matches by decision before being pinned by G-E-T/Melrose-Mindoro's Trevor Daffinson in the second place match to finish third.
Bloomer/Colfax's Luke Blanchard (40-7) finished fourth at 113, winning his first match by technical fall before a 5-2 decision loss to Spencer/Marshfield Columbus' Ashton Ackman. Blanchard defeated West Salem/Bangor's Bradyn Glasspoole by 11-2 major decision to stay alive but fell by 9-6 decision against Osceola's Thomas Oswald in the third place match.
Bloomer/Colfax's Mitch Harmon (12-4) lost his first match of the day at 160 by pinfall to G-E-T/Melrose-Mindoro's Jaden Anderson. Stanley-Boyd/Owen-Withee's Russel Dorn (10-7) fell in his 138 opener by a 6-0 decision to Northwestern's Tanner Kaufman. Alexander Nitz (23-12) and Joseph McDermond (24-15) each lost two matches at 113 and 145, respectively.
G-E-T/Melrose-Mindoro (139) had the most team points with Stanley-Boyd/Owen-Withee sixth (50.5) and Bloomer/Colfax seventh (50).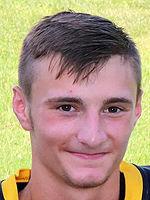 Cadott sends seven to Division 3 state
At Edgar, the Hornets advanced seven grapplers to Madison including three sectional champions with Brayden Sonnentag, Nelson Wahl and Brady Spaeth.
Sonnentag (36-1) won his 106 quarterfinal opener over Clear Lake's Mitch Anderson by pinfall in 36 seconds before a 5-3 decision win against Glenwood City's Ian Radintz in the semis. Sonnentag capped his championship with a 5-2 decision win over Saint Croix Falls' Luke Thaemert.
Wahl (26-7) bookended a 152 pinfall to win the semifinals with decision triumphs in the quarterfinals and championship match, lastly defeating Stratford's Jacob Heiden by a 4-3 decision for the title.
Spaeth (43-0) stayed unbeaten with three convincing victories at 170 with pinfalls in 2:11 or quicker in the quarterfinals and semifinals before earning a 19-2 technical fall over Shell Lake's Blake Flach for the championship.
Tristan Drier, Cole Pfeiffer, Steven Pfeiffer and Ethan Tegels will join their Hornet teammates at state after they each finished second in their respective weight classes. Drier (37-11) won twice at 132 to move into the finals where he fell by major decision to Stratford's Max Schwabe. Drier won the second-place match over Clear Lake's Matt Anderson by a 4-2 decision. Cole Pfeiffer (31-16) earned two pin wins to start the day at 138 before a major decision loss against Stratford's Elijah Lucio in the finals. He then pinned Boyceville's Ira Bialzik in 3:38 to earn second place.
Steven Pfeiffer (26-8) won by major decision and pinfall to make his way to the 182 finals where he lost by pinfall to Boyceville's Trett Joles. The senior defeated Glenwood City's Tucker Lagerstrom by rule for second place to advance. Tegels (33-12) had the most matches of any Hornet on the day, working his way back from a semifinal loss at 220 to take second. Tegels won by pin in the quarterfinals but lost in the semis by decision to Edgar's Ethan Heil. He started his comeback with a pinfall over Phillips' Isaiah Upson before a 2-0 decision win against Mondovi's Nathan Pelke clinched his second place. Tegels won one more time, major decisioning Cumberland's Milan Monchilovich to take second.
Logan Harel (27-17) and Nick Fasbender (15-11) lost their early matches at 113 and 126, respectively. Kaleb Sonnentag (33-12) won his opener at 120 by decision before a pair of defeats. Josh Briggs (33-10) was also victorious in his opener at 285 before to pinfall losses ended his day.
Stratford (159) finished with the most team points with Cadott (140) taking second.
Get in the game with our Prep Sports Newsletter
Sent weekly directly to your inbox!