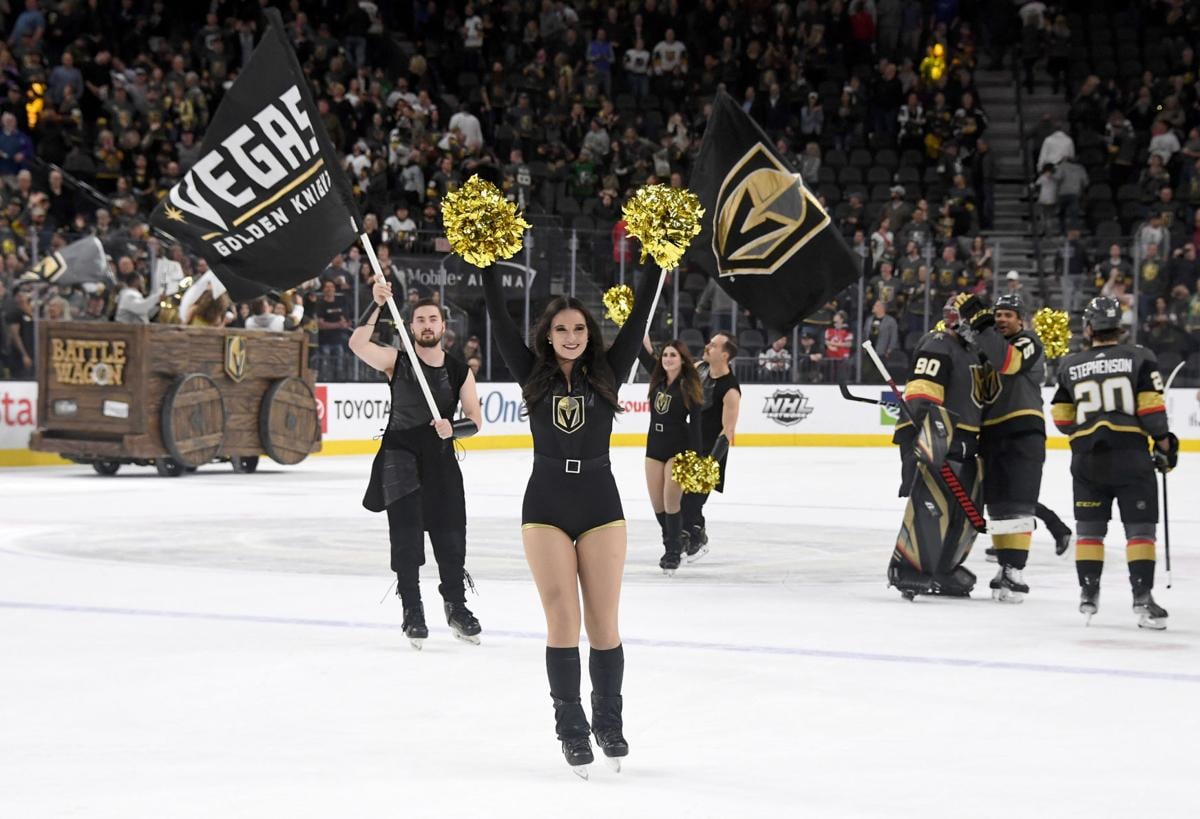 TAMPA, Fla. - As the NHL considers its plans to resume the season, "where" has been as big of a question as "how." If the NBA is zeroing in on a single hub in Orlando, as multiple reports indicate, it may create an opening for the NHL in Las Vegas.
The NBA reportedly has had Las Vegas among its site candidates for resuming its season.
The NHL is still considering many options, but it seems to be leaning toward using a few hub cities. The current talk is to resume with 24 teams playing at two sites (the league's other seven teams would be done for the year). If that's the case, one site in the Eastern Conference and one in the West would make sense.
Tampa was originally on the list of cities to consider, along with nearly half the league. The Lightning submitted a proposal and have not been eliminated. But if the league goes with two cities, Tampa appears less likely to be one of them.
Las Vegas checks off most of the boxes under consideration.
The option to have a single resort, connected to T-Mobile Arena, the Golden Knights' home, dedicated to the NHL is one thing that makes Las Vegas attractive. Also, more than enough hotels are in the arena's immediate vicinity to put each of 12 teams in one if the league leans that way.
A hub city would need to have space in its arena for multiple teams, which means at least four locker rooms, ideally more. T-Mobile Arena hosts the Pac-12 men's basketball tournament without issue.
The Golden Knights' practice facility has two full-sized sheets of ice, and at least two other buildings are in the area, for a total of six sheets. That should be enough for 12 teams to practice. If teams also hold training camps in the hub cities, six might not be enough, though.
Edmonton, which has many practice rinks and a large arena with six dressing rooms and an attached hotel, is another strong contender in the West. The Alberta government would have to be on board, however.
Options in the East are less obvious, given it has more coronavirus hot spots. Columbus would make a lot of sense: four dressing rooms at the Blue Jackets' Nationwide Arena, plenty of practice rinks, no attached hotels but multiple in the immediate area. Toronto has all the necessary amenities but would need the Ontario government to approve.
The NHL still has multiple scenarios on the table for resuming its season, which was put on hold March 12. Chief content officer Steve Mayer, who organizes the league's big events, told the website The Athletic that he goes to bed with one scenario and wakes up to another. But the idea of 24 teams in two cities does seem to be gaining steam.
Only the Red Wings have been eliminated from playoff contention, but there were about 21 teams in the race when the season was shut down.
Bringing 24 teams back to play is a nice round number and potentially easier to build a season-ending tournament for. There are conflicting ideas about whether "regular-season" games would be played on return or if play would start with the playoffs. Maybe the lower seeds would play a round robin to determine seeding and the top two teams in each conference duke it out for No. 1.
Timing is still very much up in the air for a season resumption. The NHL would like it to happen as soon as is safe, but it already is expecting to push back the start of next season, so isn't rushing this.
Its plan is still to start with small groups skating in their home arenas, but that doesn't have a start date. The tentative target is mid June for small groups, then maybe late June for training camps and mid to late July for games to begin.
Be the first to know
Get local news delivered to your inbox!