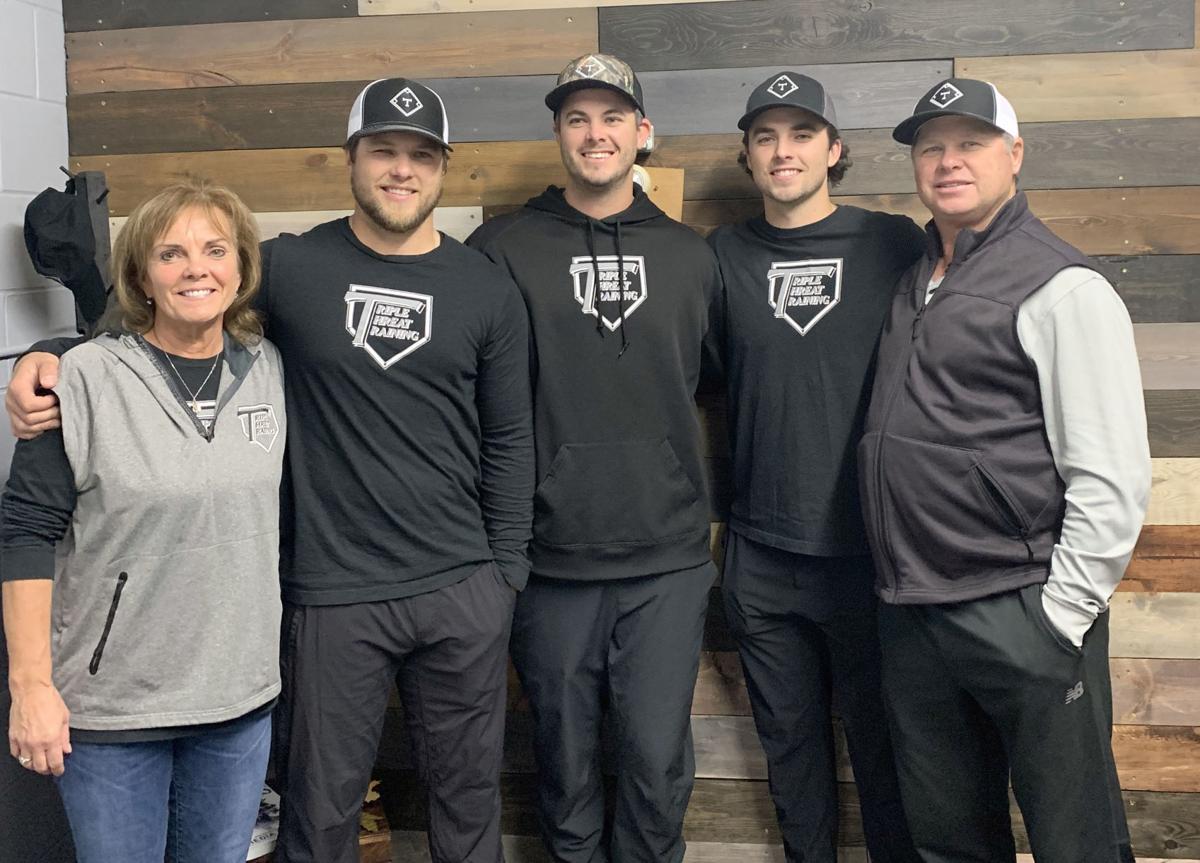 DOWNSVILLE — It has always come back to the sport of baseball for the Vavra family.
Joe, Lesa, Tanner, Trey and Terrin Vavra have dedicated their lives to the sport and have seen their hard work result in success.
And as the family prepares for another year on the diamond, their passion for the sport remains as strong as ever.
"It's kind of everything," Tanner said baseball's impact on the family. "It's currently all of our professions. It's been more of a lifestyle than anything else."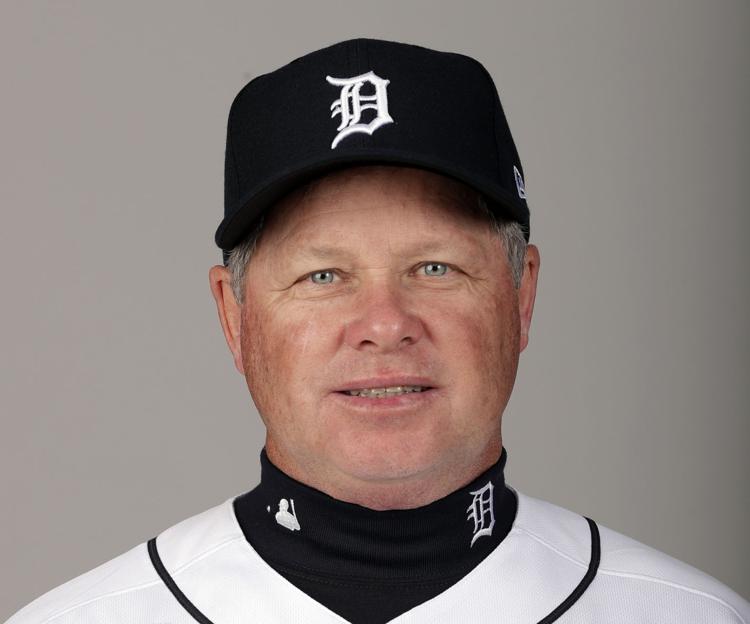 The roots of baseball in the Vavra family don't begin with the patriarch Joe — his grandfather Joe, father Frank and uncles were all active in the sport.
The same is said for Joe and his brothers as the youngest boy out of 10 children fell in love with the sport at an early age.
Joe cut his teeth in baseball on the fields in Lafayette before graduating from Chippewa Falls High School in 1978.
He went on to play at the University of Wisconsin-Stout before being drafted by the Los Angeles Dodgers in the eighth round of the 1982 First Year Player Draft, playing in the Dodgers organization for five years before moving into coaching and player development.
Joe remained with the Dodgers before coaching UW-Stout in 2001 and joining the Minnesota Twins in 2002 as the organization's minor league field coordinator.
He moved up to the team's hitting coach after the 2005 season and stayed in that role until 2012, helping the team reach the postseason multiple times and pitched to slugger Justin Morneau when the first baseman won the MLB Home Run Derby in 2008 at Yankee Stadium.
As youngsters, Tanner, Trey and Terrin traveled with Joe and Lesa. Joe coached and Lesa homeschooled the children during the season until the oldest son, Tanner, was in fifth grade.
Joe and Lesa never tried to steer the children toward baseball, rather exposing them to a variety of activities and interests to help them find which ones they liked best.
"My parents have never forced us to do anything," Tanner said. "They've always been over the top when it comes to allowing us to do whatever our passions were, whatever we were drawn to."
In the midst of a four-month stint as manager of the Melbourne Aces of the Australian Baseba…
But they always gravitated toward baseball.
The brothers spent much of their childhood around the ballpark, be it the Metrodome or Target Field.
Twins manager Ron Gardenhire and general manager Terry Ryan encouraged coaches to bring their children to the ballpark and the kids were eager to assist their dad, often helping players who wanted to take batting practice off the tee inside the stadium during a game.
But the kids always kept their eyes open to how the professionals approached the game, something that would serve Tanner, Trey and Terrin later in life as they became standouts of their own.
Joe stayed with the Twins until 2017, serving as a third base coach and bench coach before rejoining Gardenhire with the Detroit Tigers beginning for the 2018 season as the organization's quality control coach. He was named the team's hitting coach in September.
Chippewa Falls native Joe Vavra has been named the hitting coach for the Detroit Tigers, the…
Tanner and Trey were three-sport athletes at Menomonie and went on to have strong collegiate careers beginning at Madison Area Technical College.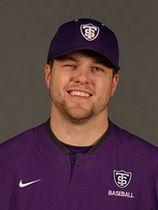 Tanner hit .407 as a freshman and .421 in his sophomore season while helping MATC to the National Junior College Athletic Association World Series both seasons.
He made the jump to Division 1 to play at Valparaiso University, helping the Crusaders earn back-to-back conference titles and two NCAA Regional appearances. Tanner continued that success in his summers in the Northwoods league as the eldest Vavra brother played with the Alexandria Beetles, earning an all-star game berth in 2012 and tying for the season batting crown.
Tanner was drafted by the Minnesota Twins in the 30th round of the 2013 MLB Draft and played in the organization for three years before a two-year stint in the independent American Association, a track record of success all the more impressive considering a pair of childhood accidents rendered the eldest son blind in his right eye.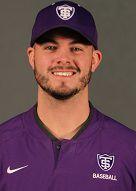 Trey followed in his older brother's footsteps, excelling in football, hockey and baseball at Menomonie and was the 2010 Big Rivers Conference Player of the Year in baseball before working his way to MATC, where he also had success in winning the NJCAA's National Defensive Player of the Year award twice and was named to the NJCAA World Series All-Tournament Team on two occasions.
He was a two-time Northwoods League All-Star, playing on the same team as his older brother in the 2012 game. Trey went on to play at the Division I college level with Eastern Illinois and Florida Southern before being drafted by the Twins in the 33rd round of the 2014 draft. He played in the Twins system for four seasons, reaching High-A Fort Myers in 2017 before playing three seasons in the American Association.
"I wouldn't have played baseball without Tanner," Trey said. "I was going to play hockey and he was the one that convinced me to play and pushed me for two years big time."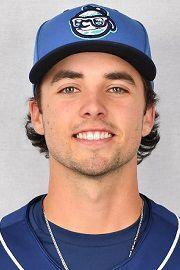 Terrin played baseball and hockey and was a two-time Big Rivers Conference Player of the Year and four-year varsity player for the Menomonie baseball team before earning a scholarship from the University of Minnesota.
As a Golden Gopher, he earned the starting position at shortstop as a freshman and hit .351 with 13 home runs and 98 runs batted in across three seasons at Minnesota, helping the team win two Big Ten Conference championships and make two appearances at regionals along the way.
Terrin was selected in the third round of the 2018 MLB Draft by the Colorado Rockies and most recently won the South Atlantic League's Most Valuable Player and Most Outstanding Shortstop award after hitting .318 with 32 doubles across 102 games with the Asheville Tourists in 2019.
Menomonie graduate and Colorado Rockies minor leaguer Terrin Vavra shared his experiences on the unique path that has taken him into professional baseball at a Leading with Power luncheon on Thursday at the Lake Hallie Eagles Club.
Triple threat
The Vavra brothers also have gone in together on a business venture, creating and opening Triple Threat Training last year. Triple Threat is a training facility in Downsville designed to give baseball and softball players of the Chippewa Valley a place to hone their skills under the instruction of experienced players.
Nick Lackney joins the Vavra brothers as instructors at the facility. Lackney is a former University of Minnesota pitcher and current prospect in the Philadelphia Phillies organization.
The Vavras have long believed the Chippewa Valley was an undiscovered gem for baseball and softball talent and want to provide assistance in helping players reach their potential.
"This is a great area for baseball and we've shown there can be some good players that come out of here and we think there's so much room for growth in this area," Terrin said.
Triple Threat has given the brothers a combined venture and an avenue to share their vast knowledge of the game.
"They do a good job because each of them has strengths in different areas and they respect each other's strengths, respect each other's weaknesses and they work really well together," Lesa said.
Triple Threat has already seen a strong response in its first months at its location in the town of 146 people.
"If you build it they will come," Joe said. "Even in Downsville."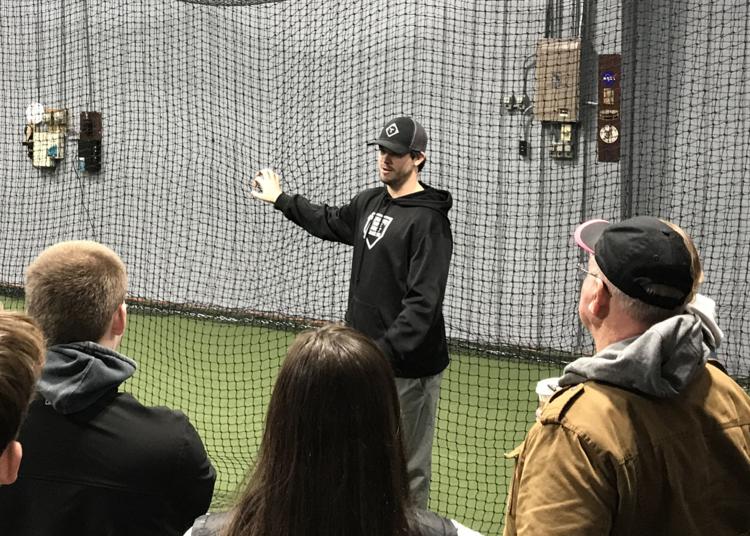 On deck
Joe will return to a familiar position this spring after taking over as hitting coach for the Tigers after the end of last season on Gardenhire's staff.
The 60-year old Joe admitted the position is physically and emotionally grinding, but it's a challenge he's ready for.
A lot has changed in the sport with the rise of analytics. Measurements such as launch angle and exit velocity are more prevalent and emphasized now than ever before and give him another tool to go with his decades of knowledge.
"I've always thought I was a hitting coach," Joe said. "Always and way back I learned from my days at Lafayette at Lawler's Field and I was being taught some very fundamentally sound principles that still resonate and carry over to this day. And I, like them (the kids), have had great teachers that have dropped little tidbits that have stuck with and if it was that prevalent back then in the '60s and '70s and it's still prevalent today it must be really rock solid."
Joe has not been shy about helping out at Triple Threat during the winter with a coaching style that is not one size fits all, something that will be on display later this month when the Tigers start spring training in Lakeland, Fla.
"I've never had one way of teaching a swing," Joe said. "I adapt to the person and see what he has to offer and maybe modify it."
Tanner and Trey will team up for a second season as assistant coaches on Chris Olean's staff at the University of St. Thomas in Saint Paul this spring. The brothers will man the first and third base coaching boxes and bring their wealth of knowledge and almost unspoken language of baseball into helping the Tommies on the bases.
"He's really good over there and it's good to have somebody you can trust," Tanner said of coaching the bases with his brother.
The brothers grew up competitive with each other in everything from ping-pong games in the family's basement to Trey wanting to lead the Northwoods League in hitting, just as his older brother did. But now they're united in their second season together for the Tommies along with their responsibilities with Triple Threat.
After successful careers as players, Tanner and Trey are excited for what's to come on their new path as coaches.
"It's brought us together," Trey said of the sport of baseball. "It's kind of given us a career path."
Terrin will start his second full season in the Rockies organization this spring. He is ranked seventh on the organization's prospect list, according to MLB Pipeline, and the 22-year old credited his brothers and father for helping to prepare him for the rigors of minor league ball.
"A lot of the stuff I was experiencing they knew and they were able to give me some sort of heads-up of what to expect and what I might experience," Terrin said.
As a youngster, Terrin taught the family dog Thome (named after former Minnesota Twins slugger Jim Thome) how to fetch baseballs during his 6 a.m. batting sessions before school in the cage at the family's home. And like the rest of the family, Joe believes the Chocolate Lab would have what it takes to teach the sport.
"If he could talk, he'd say exactly what he was doing wrong with his swing," Joe said of Thome helping with Terrin's sessions.
Joe and Lesa Vavra never tried to force baseball upon their sons. They have developed the love organically.
And now they can't imagine their lives without it.
"I think baseball has united us all and whether we wanted to get away from it or not…you try, but you always get drawn back into this," Trey said.
"I think baseball has united us all and whether we wanted to get away from it or not…you try but you always get drawn back into this." Trey Vavra
Be the first to know
Get local news delivered to your inbox!