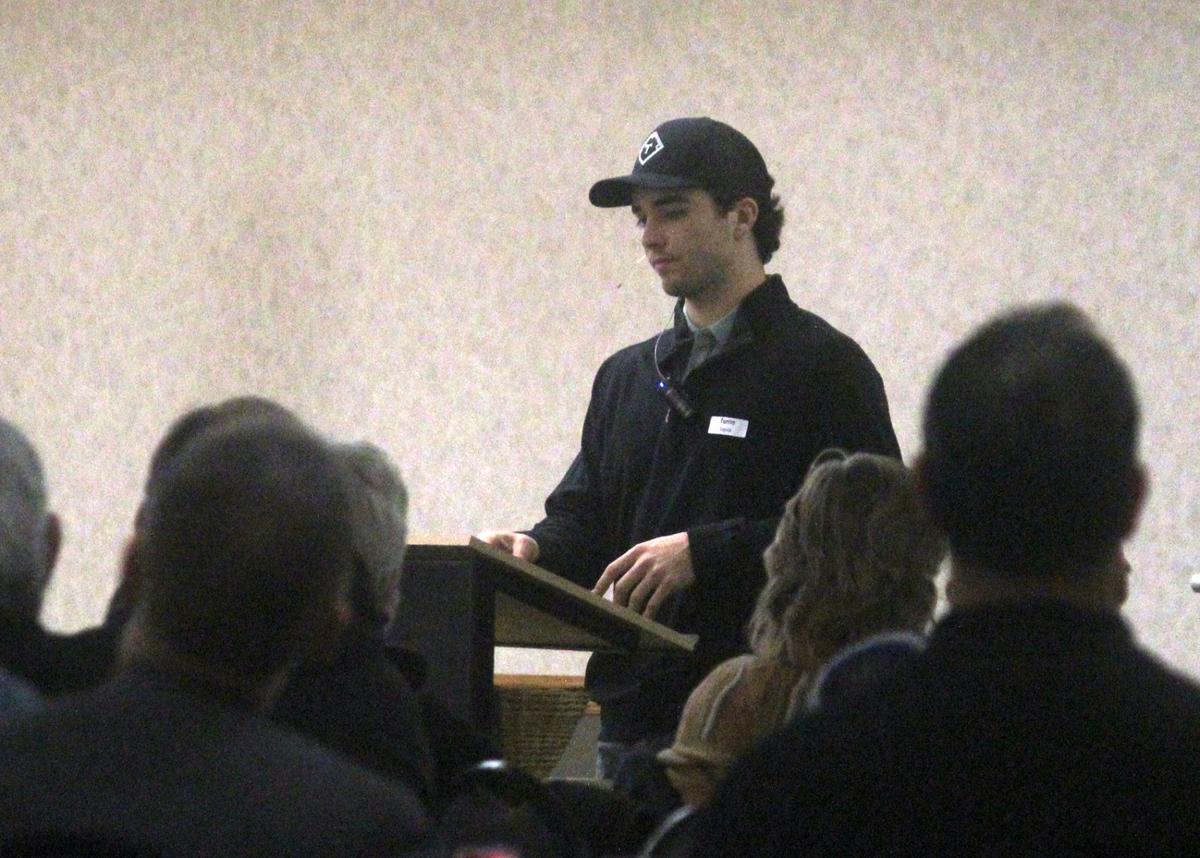 Terrin Vavra has traveled a unique path.
And the Menomonie graduate and current Colorado Rockies minor leaguer shared his journey on Thursday when he spoke at a Leading With Power luncheon at the Lake Hallie Eagles Club.
Vavra, the youngest of three sons of Chi-Hi graduate and current Detroit Tigers hitting coach Joe Vavra, spoke of the unique opportunities he and his older brothers Trey and Tanner experienced alongside their father as Joe coached and managed in the Los Angeles Dodgers and Minnesota Twins organizations.
Terrin spoke of the importance of his faith and also in creating your own path, not necessarily following fully in the footsteps of those who came before you. All three brothers went on to play Division I college baseball before being selected in the Major League Baseball draft.
You have free articles remaining.
The 22-year old Terrin said Thursday's speech was his first venture into public speaking, but it was something he wanted to do to share his experiences and help others.
"A lot of these people don't just know me, they know our family and they know the history," Terrin said. "It was cool to be able to talk in front of everyone."
Terrin has put together two stellar seasons in the minors since being selected in the third round of the 2018 draft by the Rockies out of the University of Minnesota. Terrin hit .302 with a .396 on-base percentage, four home runs and 26 runs batted in across 44 games for Class-A Boise in 2018 before upping his average to .318 with 10 home runs, 18 stolen bases and 52 runs batted in across 102 games for the Class-A Asheville Tourists. The second baseman/shortstop was ranked as the seventh best prospect in Colorado's system by MLB.com.
During his speech Terrin pointed to the importance of staying true to your word and showing you care. He was originally scheduled to speak at the organization's luncheon in November, but had to postpone as he was working out for the Rockies at a prospect camp.
"It would've been easy to kind of bail on it because it's intimidating, getting up and speaking in front of a group of men that are older than you but I'm trying to do what I'm going to say I'm going to do," Terrin said. "If I'm able to continue to do that then I think it's going to be more fulfilling for me."
Terrin concluded his speech by taking questions from the audience, which also included him getting the chance to hear a few stories from former teammates of his father Joe. The Vavras will be staying busy as they host baseball camps in the area with Triple Threat Training in Eau Claire and Downsville. For more information on the camps and to sign-up, see their website at triplethreattrainingllc.com.