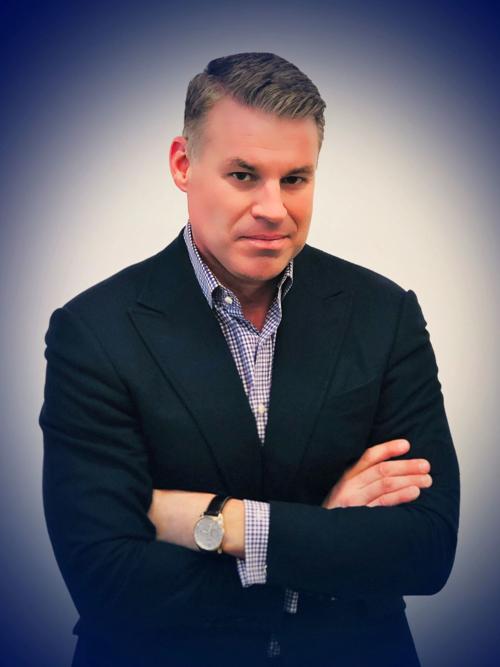 Chad Cascadden isn't afraid to battle.
The Chippewa Falls native overcame challenges on the way to carving out a high school, college and pro football career as a quick-moving and versatile linebacker.
He's overcome injury and the odds.
Cascadden continues to do that this day, nearly 20 years to the month after his playing career ended.
Blue collar
Long before Cascadden was a part of a Rose Bowl championship team and battling for a trip to the Super Bowl, he was cutting his teeth on the gridiron of Dorais Field.
A letterwinner for the Chi-Hi football, boys swim and track and field team, Cascadden was part of a deep and talented football squad that earned an unbeaten Big Rivers Conference championship in 1988. The Cardinals won their last eight games of the regular season and Cascadden came up big in the team's tightest Big Rivers contest of the season with a pair of interceptions in a 14-13 victory over Menomonie in a battle of league unbeatens late in the year.
Chi-Hi qualified for the Division 1 playoffs for a second year in a row before falling to Wisconsin Valley Conference co-champion Stevens Point 28-14, a team Cascadden referred to as a 'buzz saw'.
Cascadden was poised for big things entering his senior year, but that was halted when he tore his ACL early in the year. His next big step came after high school when he walked on to the University of Wisconsin football team under then first-year coach Barry Alvarez.
"We (Chi-Hi) were a close-knit, tight, hard-working, blue collar, no-nonsense team and I was really proud of that and to be part of that and that certainly prepared me to make that transition to the University of Wisconsin because that's what Barry Alvarez ran when he took over," Cascadden said. "He ran a blue collar, lunch pail, no-frills, let's-get-after-it kind of football so for me, I was already used to that, so it was no big deal for me."
He suited up and played for all but two games in 1991, starting his career on special teams and as a defensive back before transitioning to linebacker later on.
As a junior, Cascadden was a part of the most iconic Badgers football team in recent history, a Wisconsin group that went 10-1-1 and earned a trip to the program's first Rose Bowl since 1963.
The Badgers beat UCLA 21-16 in Pasadena.
Cascadden made his impact in that win on special teams, bringing down UCLA punt returner Paul Guidry before he could break a big run on their final return of the game. Wisconsin's defense went on to keep the Bruins out of the end zone to preserve the landmark win for the program.
Cascadden was named the team's special teams player of the year and earned a bigger role as a rush outside linebacker in 1994 with 43 tackles and a pair of quarterback sacks as the Badgers finished 7-4-1 and defeated Duke 34-20 in the Hall of Fame Bowl.
The template for success established by Cascadden and the other members of Alvarez's early teams — powerful offense, big defensive linemen, fast and physical linebackers and scrappy and athletic defensive backs — has stood the test of time and kept the Badgers program as a consistent contender ever since.
"It's just a testament to setting a foundation and an expectation level at Wisconsin that you go to Wisconsin, you play Wisconsin, you know exactly what kind of football you're going to have to play against," Cascadden said.
On the radar
Cascadden never planned on a life in the NFL.
After his collegiate career, he was thinking about continuing his kinesiology schooling and going into medicine as a therapist, surgeon or general practitioner.
But on the heels of his playing days as a Badger, Cascadden was invited to work out at the team's pro day and he opened the eyes of scouts with a fast time of 4.6 seconds in the 40-yard dash.
More workouts with scouts led to conversation and Cascadden signed with the New York Jets as an undrafted free agent.
"Looking back at the way I entered the NFL, I wasn't drafted, but I don't think it was really due to the fact that I didn't have the talent to play," Cascadden said. "I think there wasn't enough film, and there just wasn't a big enough body of work for a team to say yes, we'll take this guy because we've seen him play."
Entering the league at 6-foot-1 and 228 pounds, Cascadden was looked at as undersized by the mid-1990s standards for linebackers. His speed, versatility and instincts helped him create a five-year career in the NFL as the type of linebacker that is much more utilized in the league currently.
"I wasn't really seen as a 3-down linebacker back in the day but I did carve a role out in the NFL back then and now you see that role it's everywhere," Cascadden said. "It's on every team."
Cascadden started 12 games across five seasons and played in 60 games with the Jets from 1995-1999. He worked his way from the practice squad into the starting lineup and had a career-best five sacks during the regular season in 1998 as the Jets advanced to the AFC Championship Game. Cascadden had a pair of quarterback sacks in a 23-10 title game defeat to the Denver Broncos as the team went on to defeat the Green Bay Packers in Super Bowl 32.
He signed with the New England Patriots after a torn ACL cut his 1999 season short but retired in August of 2000.
"Chad is a guy who went to college without a scholarship and earned one," New England Patriots head coach Bill Belichick said of Cascadden at an August 2000 press conference. "He was a free agent and became a solid NFL player. He's battled long odds and played through a lot of bumps and bruises and tough times.
"I really have a lot of respect for him."
Elite coaching
Throughout Cascadden's playing days, he worked with no shortage of hall-of-fame caliber coaches.
That stretch started in high school with the future Wisconsin Football Coaches Association Hall of Famer Chuck Raykovich during his early years at Chi-Hi before transitioning to college to play for Alvarez at Wisconsin. His professional career included one coach in the Pro Football Hall of Fame with Bill Parcells during his tenure with the Jets from 1997-99 and another sure-fire future hall of famer in Belichick, who served as assistant head coach defensive coordinator from 1997-99 before taking over as head coach of the Patriots in 2000.
Cascadden also played for those coaches during renaissance periods for their respective teams, from the Cardinals in the late 1980s to the Badgers in the early-to-mid '90s and Jets of the later '90s.
"It seems at every level that I play at either I got lucky enough to have a hall of fame coach or maybe I'm pretty good at turning coaches into hall of fame coaches, I don't know," Cascadden said with a laugh. "I probably would have to admit there's an element of luck being in the right place at the right time, surrounded by great people."
Cascadden noted that all of the great coaches he played with carried some similarities, including attention to deal and a drive to work above and beyond simply what is expected to be good.
"What I do remember about Coach Raykovich was his drive and his tenacity to be the best and the toughest, to be the most prepared and sometimes you've just got to go out there and play smash-mouth football," Cascadden said.
That attention to detail also came in handy for Cascadden, Belichick and the Jets during the '90s when the team like many others had a hard time slowing down future hall of fame quarterback Dan Marino and the high-scoring Miami Dolphins.
Tired of being unable to rattle Marino, Cascadden sat down for a marathon film session seeking to find anything on Marino that could help the Jets defense have more success.
Cascadden would find one, discovering a tip in Marino prior to receiving a snap from the center where the quarterback would sway, then settle his feet. Defenders could count 'one thousand one' and time the snap nearly every time. The linebacker took his new-found information to Belichick and the Jets put it into action, sacking Marino six times in their next meeting.
"Coaches that I was with, not only did they work hard but they saw things that I hadn't noticed and we got really detailed and we walked through things on the field before practice, we walked through things on the field after practice," Cascadden said. "Small things that you didn't think mattered."
The next chapter
After his retirement in 2000, Cascadden admits he struggled with what to do next.
Football had been a big part of his life since he was a youngster, as had the support that came with it.
"You work so hard to get there and you go through so much to attain that level that it's hard to let go," Cascadden said. "It's really hard to let go but you have to and you have to move on and you have to find a way to cope without that locker room or without those coaches. You never really replace it. There's no real replacement for it and you appreciate that as you get older.
"So what it does is it reminds you that when you do find those good people in your life and you find those situations you hold onto it and you don't let it go and you work as hard as you can to maintain that."
Cascadden had tried a few different things and is currently a member of the team at ParkWest Advisors in New York City, an organization that provides a variety of financial services. Cascadden's role with ParkWest focuses on fundraising efforts with high net worth individuals both domestically and abroad while also focusing on fundraising from domestic family offices and small institutions.
He enjoys spending his free time with his sons Jack, Blake, Luke and Reid as well as golfing and reading. He still has family that lives in the Chippewa Valley and Twin Cities. He's also spent time as a Jets analyst for SportsNet New York.
More recently Cascadden has also gotten involved with public speaking on success and teamwork and transitioning that from the football field to the corporate world.
Cascadden says visualization has been a key to his success, seeing the things he wants to achieve in his mind whether they happened on the football field or in the board room. He calls it a "super power" that most people don't know they have.
He also refers to an important advice he received during his playing days with Parcells and Belichick.
"When the play is there to be made, make the play," Cascadden said. "And so in today's world everybody thinks I went to school, I spent all this money on a degree, I'm now educated. OK, where's my opportunity? It doesn't quite work like that. You've got to work and find your way to position yourself, to get yourself ready for when that opportunity presents itself and sometimes the opportunity doesn't present itself until you show yourself worthy of that opportunity.
"You may think you're ready for it, but maybe you're not or maybe it just hasn't found you yet. So you just have to keep going."
Be the first to know
Get local news delivered to your inbox!