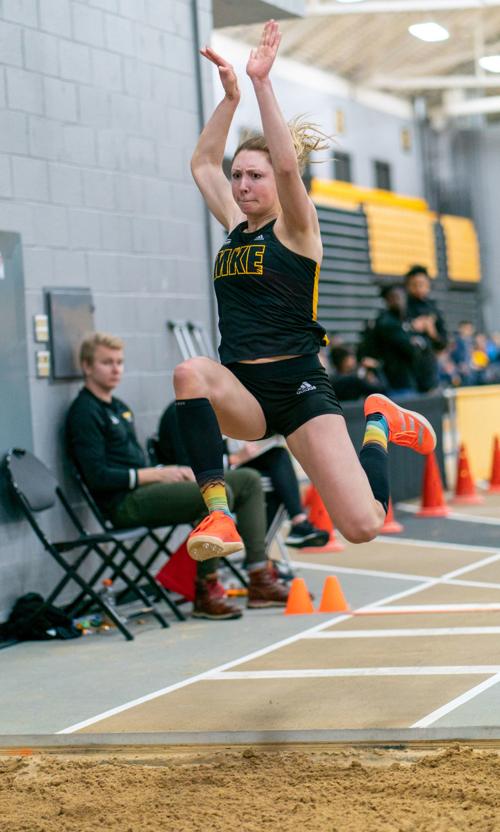 For some, the season was over before it fully got going.
National and worldwide postponements and cancellations of athletic activities due to the ongoing COVID-19 pandemic have brought sports to a standstill while countries tackle more important problems.
But that still leaves many Chippewa County collegiate athletes in a tough spot as they come to grips with the changes, try to find ways to stay in shape and look at what lies ahead in the coming years.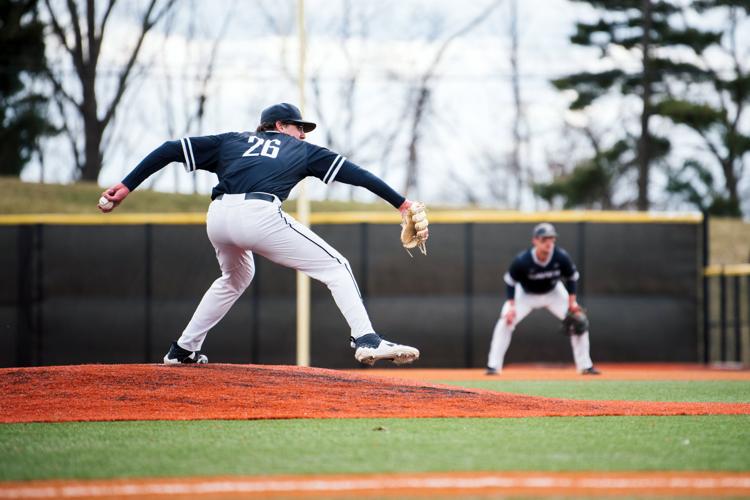 Xavier University junior pitcher and Chi-Hi graduate Trevor Olson pitched in five of his team's first 15 games before the Musketeers and all other NCAA college teams had their remaining schedules canceled in the wake of the growing health emergency.
Olson's final appearance of the spring came on March 11 when he threw a scoreless inning in Xavier's 7-3 loss at the University of Southern California.
Olson's initial response was that of disappointment along with shock as the pandemic continued to grow across the globe.
The same can be said for University of Wisconsin-Milwaukee junior and Bloomer native Kyra Arendt, who had already started the indoor track and field season with a bang by winning the Horizon League Championship in the triple and long jump events, earning the league's outstanding field performer award for the competition.
"It was extremely sudden," Arendt said. "I knew it was a problem and was getting really serious in other countries and I just didn't think it was going to get to the extent (it did). Once I heard the NBA season had been canceled I started getting worried."
Arendt was a decorated three-sport athlete during her time in Bloomer where she was a three-time Division 2 state champion in the triple jump and set the state record in all divisions in her senior year of 2017 (40-feet, 8.25-inches) that would later be broken by Madison LaFollette's Kiara Lee (41-0.75) in 2019.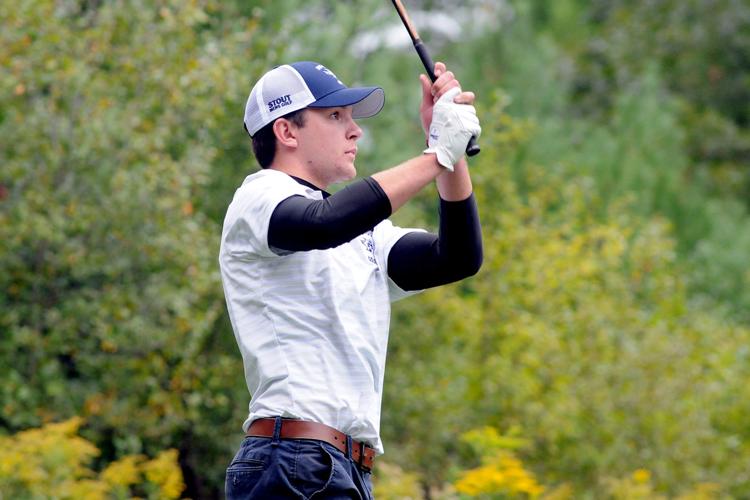 Some spring athletes had yet to begin their seasons. Chi-Hi graduate Chase Hoople is a junior on the University of Wisconsin-Stout men's golf team after transferring from UW-Superior last season. Hoople and his teammates played a six-tournament schedule last fall and were looking forward to four-tournament spring slate set to begin on April 10 in Illinois, but that went out the window. The Blue Devils are in their first season under Andrew DeLong and Hoople said the team was working in the offseason anticipating the return to the links this spring, looking to change the culture of the program under its new coach and push UW-Stout to a high level.
With athletic facilities closed and group activity limited, athletes are also faced with the challenge of maintaining a high level of fitness while away from their teams.
That is especially challenging for Olson, a pitcher in the regimented sport of baseball where routine is key to maintain strength and performance.
"It is extremely tough being away from the program and all of the facilities because not only is it important to get our lifting and practices in on a regular basis but it's also tough because we as teammates push each other so much to better ourselves everyday through our communication," Olson said in an email. "Whether it be hyping someone up in the weight room or picking up a teammate after a missed play or an error, that the constant energy created by being in that team setting is definitely one of the things that I am missing the most right now."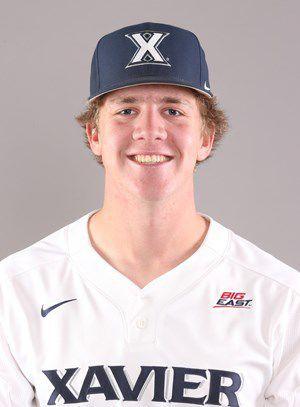 Arendt and her track and field teammates are having to utilize solo body weight workouts for strength training while limiting their running activities to wherever they can find the room: be it a road, track or any kind of paved open space.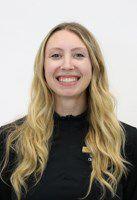 Whenever athletics returns to some sense of normalcy, Olson, Arendt, Hoople and other underclassmen will have tough decisions to make.
The NCAA ruled it will give all spring sport athletes another year of eligibility in wake of the cancellations. But those potential extra years of competition don't always line up for athletes, many of whom have been working hard to stay on a four-year path to graduation.
"It is kind of tough because you have a track for yourself of how things are going to happen in your head and this is definitely a tough decision for a lot of people," Arendt said.
Hoople, a multi-sport athlete overall and a sectional qualifier and two-time team captain during his days on the links for the Cardinals, said if the right opportunity came for him to find a job upon graduation before using all of his eligibility, it's an opportunity he'd take.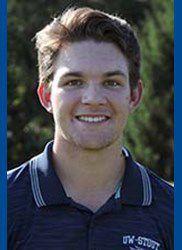 "At the end of the day you're going to college to get a degree and to better yourself in the future, not to play sports," Hoople said.
Olson had a stellar career as a multi-sport athlete at Chi-Hi including on the mound for the Cardinals before graduating in 2017, earning Wisconsin Baseball Coaches Association second team all-state honors his senior season.
"I have put a lot of thought into that extra year of eligibility and I am definitely considering using it to go back and play for Xavier for another year," Olson said. "Some of my fondest memories of the last couple years have come because I have been afforded the opportunity to be a part of that program and to be able to go back and give my everything for another year with no eligibility penalty is something that really appeals to me."
But while their athletic futures are cloudy right now, all three were also understanding of the bigger issues in play.
"I think it's just really important for people to understand the NCAA, the WIAC and all these conferences they aren't trying to take away anything from anyone. What they're trying to do is they're trying to have these precautions to keep us safe, keep us healthy because the big picture isn't sports right now," Hoople said. "The big picture is getting everyone in the country and world to get back to good health so we can keep pursuing college athletics in the future. I know it's tough but I think people just need to see that big picture of what everyone is trying to do and everyone just has to focus on themselves and their families right now."
Concerned about COVID-19?
Sign up now to get the most recent coronavirus headlines and other important local and national news sent to your email inbox daily.