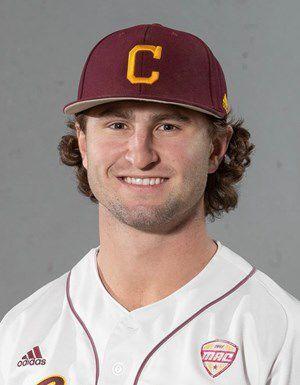 Zach Gilles is getting a second chance at his senior season with the Central Michigan University baseball team and is making the most of it.
Gilles, a McDonell graduate, is hitting .433 through 18 games with the Chippewas and is coming off a four-hit game over the weekend. Gilles had six hits in 17 at-bats across four games at the University of Ohio this past weekend with Gilles finishing 4-for-6 with four runs scored and a double in Sunday's 14-3 victory over the Bobcats.
Gilles drove in a season-high five runs on March 21 in Central Michigan's 15-4 victory over Dayton and was named the Mid-American Conference's Player of the Week on March 22.
A career .294 hitter entering this season, Gilles hit a career-high .351 in 2019 with an on-base percentage of .448 in 60 games played during his junior season before logging a .266 average in 17 games last spring before the remaining part of the season was canceled due to the COVID-19 pandemic.
Central Michigan is 10-8 overall with a 2-2 record in MAC competition and plays four games at Northern Illinois this weekend beginning on Friday.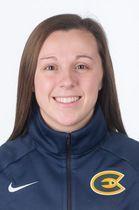 WIAC Kwik Trip Softball Athlete of the WeekBailee Sillman has been named a Wisconsin Intercollegiate Athletic Conference Kwik Trip Softball Athlete of the Week last week for a strong week of performance with the UW-Eau Claire Blugolds.
Sillman, a Chi-Hi grad, hit .455 (6-for-11) with an on-base percentage more than .600 with a slugging percentage of 1.091 last week with the Blugolds. She smacked a pair of home runs with six runs batted in, scored five runs and drew four walks as the Blugolds took two games from the University of Northwestern-St. Paul (Minn.) before falling in two games to the College of Saint Benedict (Minn.).
Sillman is hitting .400 on the season for UW-Eau Claire in 18 games with three home runs, 15 runs batted in, 15 runs scored and one stolen base with an on-base percentage of .494.
UW-Eau Claire is 11-7 overall and opens WIAC play on Thursday, April 8 at UW-Stout.
UW-Oshkosh pitcher Mia Crotty was also named athlete of the week.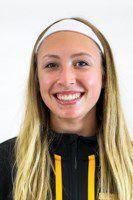 Arendt wins third straight Horizon League triple jump titleUW-Milwaukee senior Kyra Arendt took home her third consecutive Horizon League triple jump championship recently at the Horizon League Championships.
Arendt, a Bloomer graduate, had a top leap of 11.95 meters to take the top spot, nearly one foot longer than her closest competitors while delivering the program its fifth straight league title and 13th title in the last 14 Horizon League Championships overall. As a team the Panthers finished second in scoring with 132.83 points as Youngstown State took home the team championship with 186.16 points.
She won the indoor long jump championship in 2020 en route to be named the Horizon League Championship's outstanding indoor performer in field events and overall is also a four-time league all-academic selection and five-time Horizon League Athlete of the Week.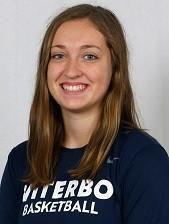 Burgess starts four games with ViterboJustyne Burgess played in 12 games including four starts this season for the Viterbo women's basketball team.
The Bloomer graduate Burgess averaged 1.7 points per game while pulling down 1.7 rebounds and averaging just over one assist per game.
The V-Hawks finished with a 9-7 record overall including an 8-6 mark in NorthStar Athletic Association conference play, good for third place.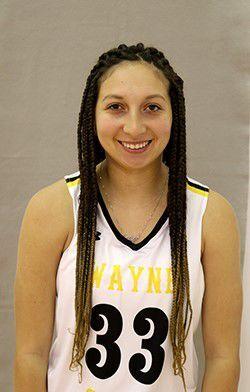 McMillan sees action with Wayne State CollegeChi-Hi graduate Aaliyah McMillan saw action in four games as a freshman for the Wayne State College women's basketball team this winter.
McMillan averaged two points a game in four appearances, hitting 3-pointers in matchups against Southwest Minnesota State on Feb. 13 and Augustana (S.D.) on Feb. 19. She also grabbed a pair of rebounds and blocked one shot in a Jan. 8 matchup against Concordia-St. Paul.
Wayne State College finished the season with a 6-10 record overall with a 5-9 mark in league play to take seventh place in the Northern Sun Intercollegiate Conference South Division standings.