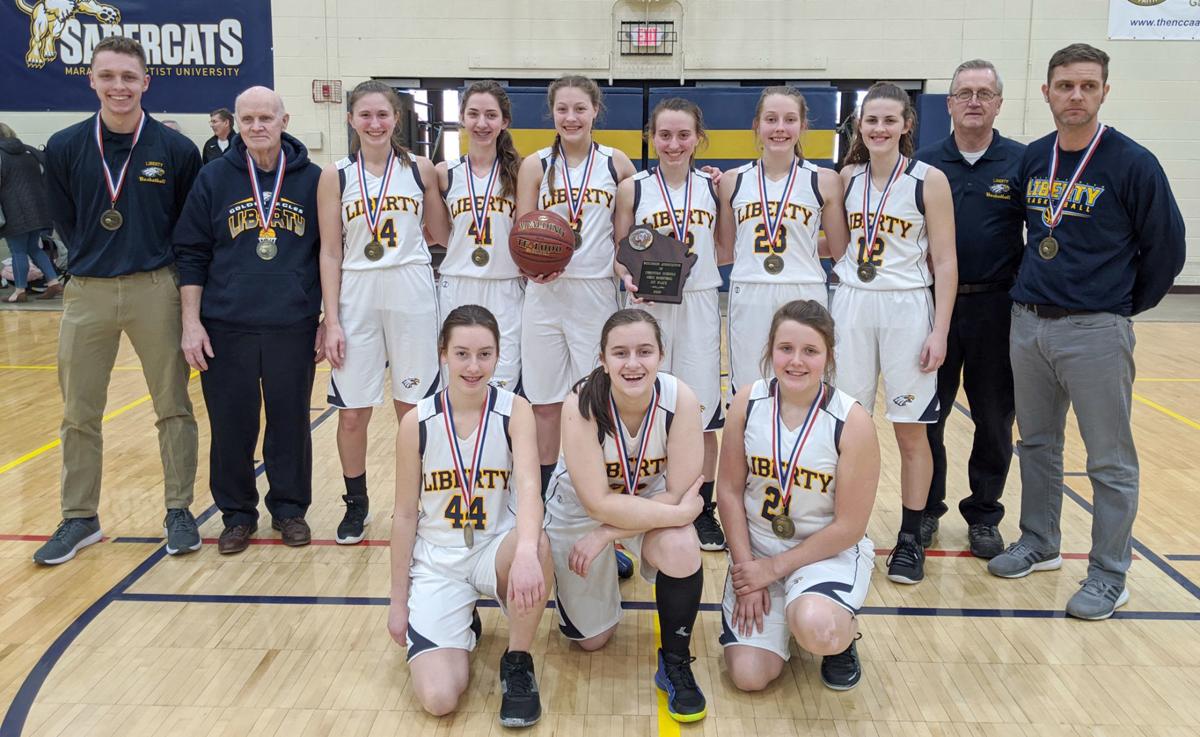 The Liberty Christian girls basketball team won its third consecutive Wisconsin Association of Christian Schools state championship earlier this month with a 35-21 victory over the Bay City Bobcats on March 7 at Maranatha Baptist University.
The team advanced to the championship game with a 37-21 over the Maranatha Crusaders 37-21 one day earlier. The Golden Eagles were able to break through Marantha's full court pressure and aggressive half court defense. Offensively senior Elise Raatz, freshman Emily Quilling and junior Anna Lynch each finished in double figures in the victory to lead the team into the championship game.
The championship game against the Bobcats started slowly with each team unable to find a rhythm on offense in the first half before Liberty took a three-point lead into halftime.
Liberty Christian opened up a lead in the second half with effective 3-point shooting as Lynch made all five 3-pointers she attempted. Defensively the Golden Eagles limited the Bobcats to a 29 percent shooting effort from the field, which combined with the team's long-range marksmanship in the second half to earn the victory.
Overall the team finished the year with a 21-2 record, a school record for the most wins in a single season.
"Our achievements were predicated by the team embodying our 2019-20 theme of toughness," Liberty Christian coach Seth Spath said. "Our grit and determination were our calling card each time we stepped onto the court which allowed us to be successful."
Lynch and Raatz were each named to the league's all-state and all-tournament teams for the season.
Be the first to know
Get local news delivered to your inbox!