One quick glance at the rosters of Wisconsin Intercollegiate Athletic Conference men's basketball teams shows a strong presence of Chippewa County names.
The WIAC league season got underway at the start of the month with many people that starred around the county now taking on big roles at the college level.
Aaron Knez
The Chi-Hi graduate and UW-Stevens Point senior has seen action in 14 games with 10 starts for the Pointers.
Knez is averaging four points per game and scored a season-high 12 points in a 69-53 victory at UW-Superior on Nov. 23. The guard has played a total of 298 minutes across those 14 games, already well past his previous high for total minutes in a season.
UW-Stevens Point is 10-4 with a 2-1 record in the WIAC and plays at UW-Platteville on Wednesday.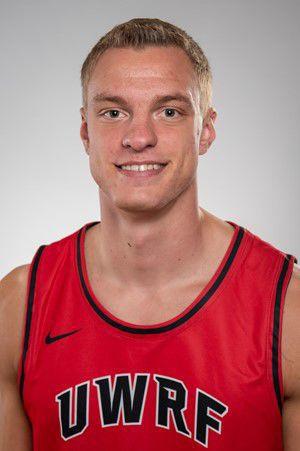 Alex Ohde
The McDonell grad and UW-River Falls junior is averaging 8.1 points per game thus far for the Falcons.
The 6-foot-7 Ohde scored 23 points and pulled down 11 rebounds in 22 minutes of action against St. Scholastica on Nov. 12 and has scored at least 10 points on five different occasions.
UW-River Falls (8-6, 1-2) picked up its first WIAC win last Saturday in a 75-70 win over UW-Whitewater and hosts UW-Stout on Wednesday.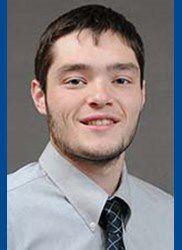 Brady Booth, Cory Hoglund, Archie Sherbinow
The largest group of county competitors is at UW-Stout where two players and a coach of Chippewa County teams now team up with the Blue Devils.
You have free articles remaining.
Stanley-Boyd graduate and junior forward Brady Booth has appeared in seven games for UW-Stout, averaging one point per game with a season-best five points in six minutes during a game at Finlandia on Nov. 24.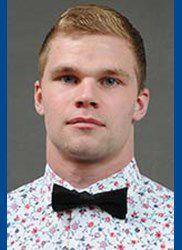 McDonell graduate and freshman guard Cory Hoglund has seen action in three games and pulled down three rebounds in his first action against Finlandia.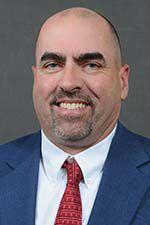 Archie Sherbinow is in his second season as an assistant coach with the Blue Devils after coaching McDonell for 15 seasons, leading the Macks to four Division 5 state tournament appearances including a state championship in 2016 and runner-up finish in 2018.
UW-Stout (5-9, 1-2) earned its first WIAC win of the season at UW-Eau Claire 80-79 last Wednesday.
Matt Bessen and Ben Retzlaff
A former county coach and player are teaming up as a part of the coaching staff for the UW-Eau Claire Blugolds.
Matt Bessen and Ben Retzlaff are two members of head coach Matt Siverling's staff and each have ties to basketball in Chippewa Falls.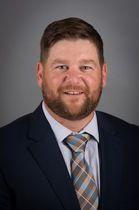 Bessen led the Chi-Hi program to a 12-12 record in 2016-17 and prior to that was an assistant coach with the UW-Stout men's basketball program among other stops.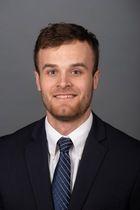 Retzlaff led the McDonell boys basketball team to a Division 5 state title in 2016 and was an all-state player that year before playing one year at St. Norbert College.
The Blugolds (10-4, 1-2) host UW-Oshkosh on Wednesday.