The Chippewa Falls Post 77 senior legion baseball team's offense is coming together at the right time.
After posting more than 60 hits during this past weekend's tournament in Oconomowoc, Post 77 grabbed an early lead against Eau Claire on Tuesday in a matchup played at Gannon Field at Casper Park before Mother Nature intervened and forced the game's cancellation in the top of the third inning with Post 77 holding a 4-2 lead.
Tuesday's meeting marked the second time in five days the two teams have met. But the abbreviated rematch was already much different from their first meeting last Thursday at Carson Park in Eau Claire when the hosts blanked Post 77 11-0 in five innings on the Fourth of July.
"They did the math and it was 61 hits in those four games in Oconomowoc, which was pretty awesome to see after our slide hitting wise," Post 77 coach Drew Steinmetz said of the offense. "It's gotten better and continues to get better so hopefully that just continues to happen."
Eau Claire held Chippewa Falls to just one hit in last Thursday's shutout, a single from Nate Hayes. Post 77 tallied three runs in the first inning of Tuesday's matchup, two coming off the bat of Hayes with a two-out, two-run double after Dane Weiland drove in Matt Pomietlo on a sacrifice fly.
Luke Schemenauer drew a bases-loaded walk to score Pomietlo to add a run in the second. Eau Claire scored twice in the third inning and was threatening for more when the rains fully set in, forcing the game to be halted and later called off. Logan Rasmussen's RBI double drove home Mason Bauer with Rasmussen also scoring on the play after a Post 77 error. Eau Claire had the bases loaded with two outs when the game was stopped.
Post 77 starting pitcher Nate Custer worked around some trouble in the first, allowing three walks and a hit but escaped without allowing a run. Rasmussen opened the game with a walk, but was picked off into a rundown for the first out. Jonah Wiggins and Ethan Kjellberg followed with walks before Cooper Kapanke laced a single into the outfield to score Rasmussen, but on appeal Rasmussen was ruled out for not touching third base on his way to the plate. Custer got the next batter to fly out to center field to end the threat.
You have free articles remaining.
Chippewa Falls finished 2-2 over the weekend in Oconomowoc with its two losses coming by a combined four runs.
Now inside a busy stretch of action, getting quality innings out of pitching is also important and Steinmetz's team provided that over the weekend.
"Last weekend was good because (Kendren) Gullo, Leo (Burmeister) and Griffin (Spindler) went all 105 (pitches) and were able to finish out the game so I have confidence in them to do that again this coming weekend," Steinmetz said.
Post 77 continues its busy month on Friday when the team opens the Gopher Classic in Minnesota with pool play, facing Grand Rapids (Mich.) at 3:30 p.m. before several games over the weekend. If the team advances out of pool competition, it would continue in action on Monday as a part of a single elimination tournament of the remaining teams.
"(The) Gopher is going to be a tough one for us," Steinmetz said. "(There's) a lot of teams. Last year we made it to the round of 16 which is pretty awesome. We're just looking to do about the same if not better than we did last year."
Chippewa Falls will open regional play on Friday, July 19 at Carson Park in Eau Claire. Post 77 is already guaranteed a spot in the AAA State Tournament as a host with that tourney getting underway on Friday, July 26 at Casper Park.
Eau Claire at Chippewa Falls Post 77 senior legion baseball 7-9-19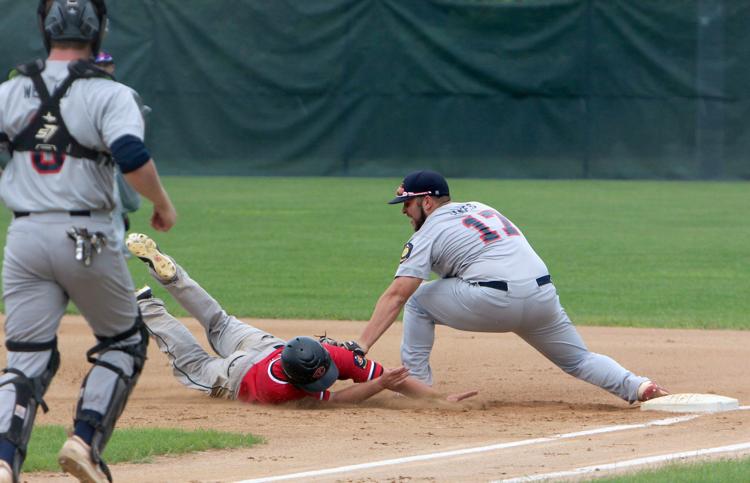 Eau Claire at Chippewa Falls Post 77 senior legion baseball 7-9-19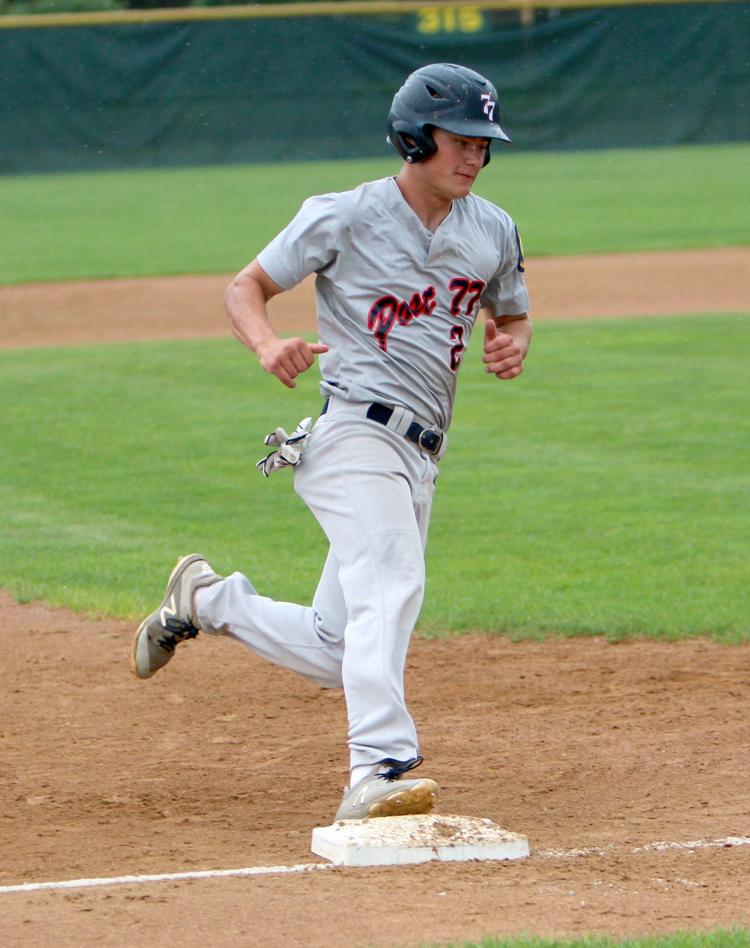 Eau Claire at Chippewa Falls Post 77 senior legion baseball 7-9-19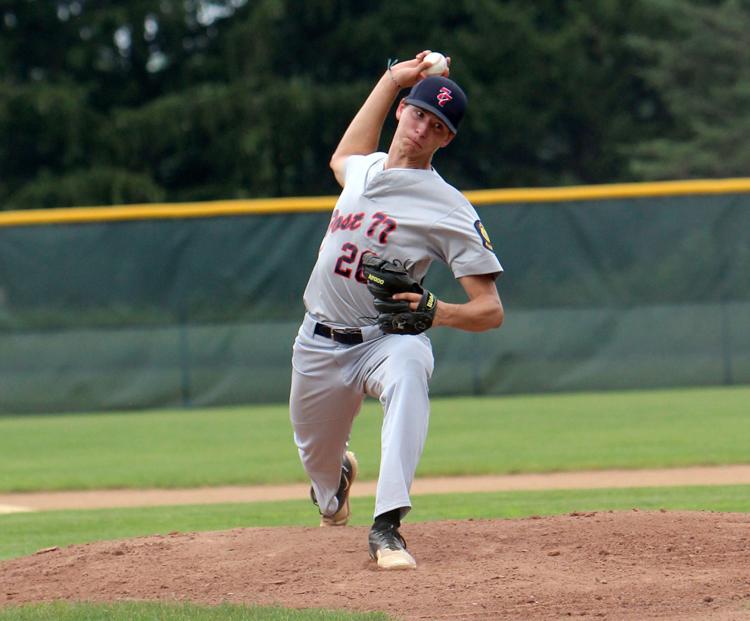 Eau Claire at Chippewa Falls Post 77 senior legion baseball 7-9-19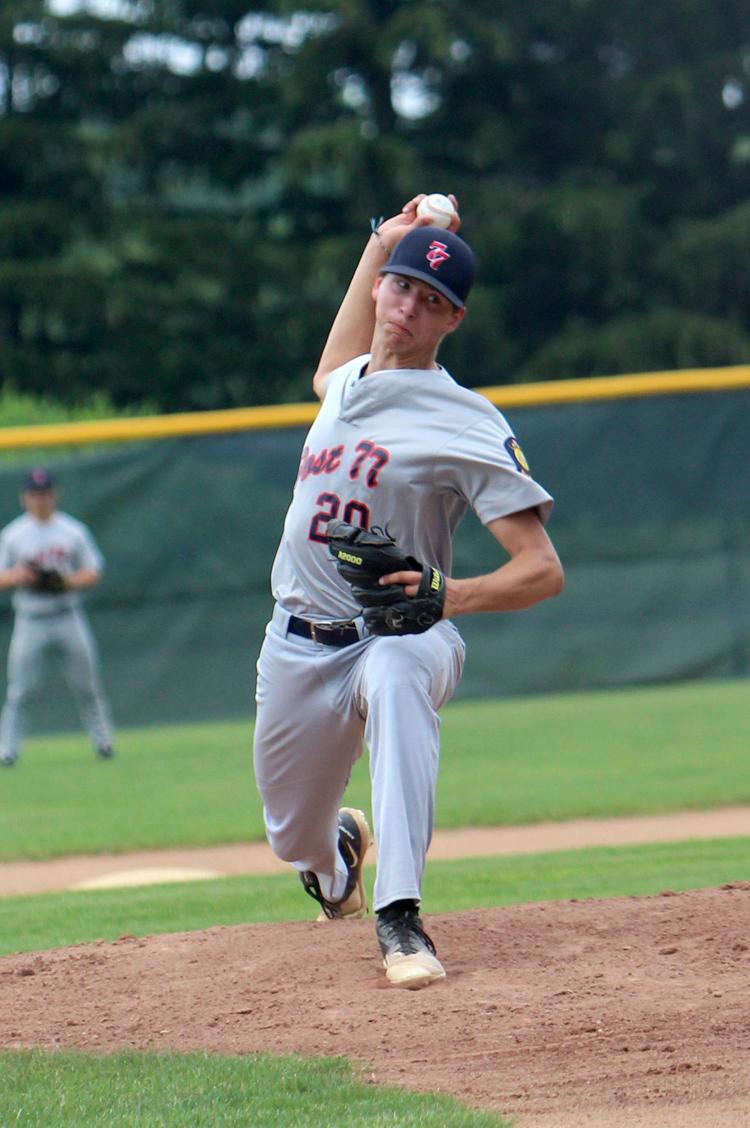 Eau Claire at Chippewa Falls Post 77 senior legion baseball 7-9-19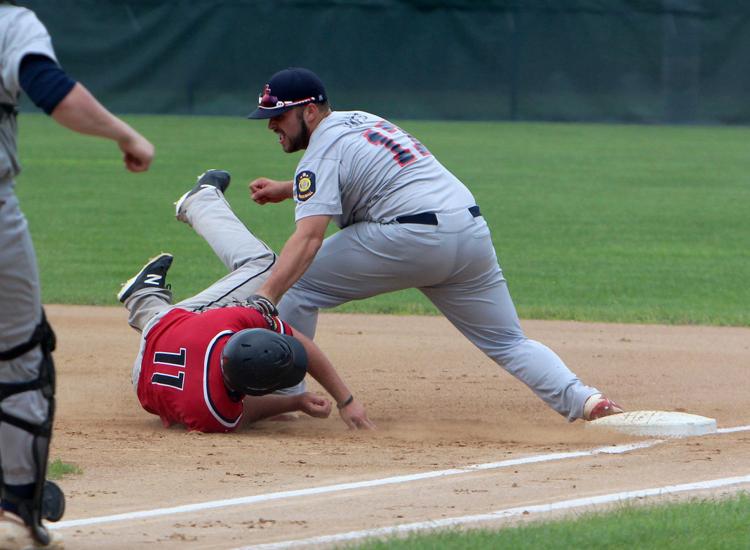 Eau Claire at Chippewa Falls Post 77 senior legion baseball 7-9-19
Eau Claire at Chippewa Falls Post 77 senior legion baseball 7-9-19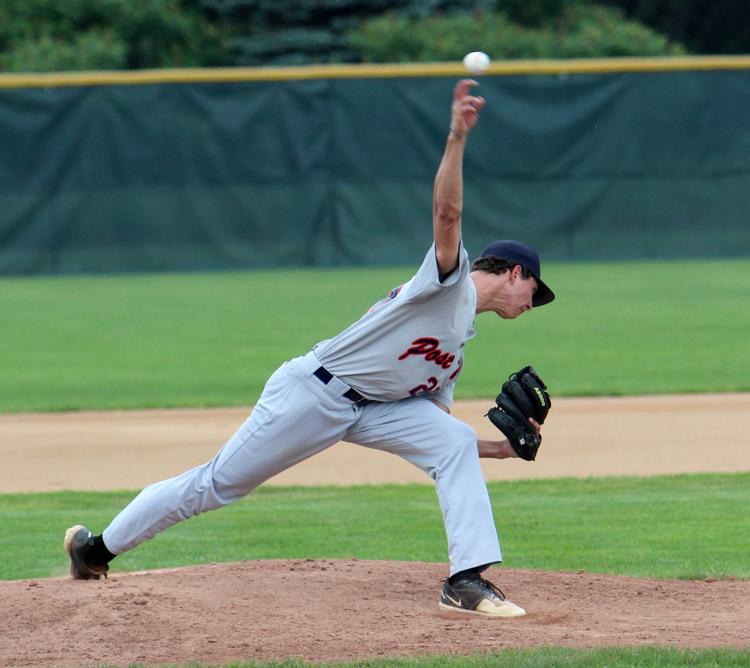 Eau Claire at Chippewa Falls Post 77 senior legion baseball 7-9-19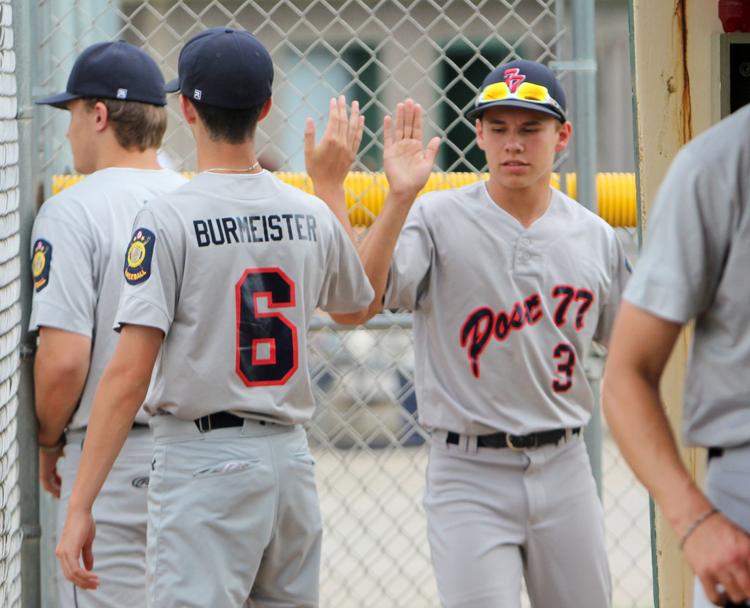 Eau Claire at Chippewa Falls Post 77 senior legion baseball 7-9-19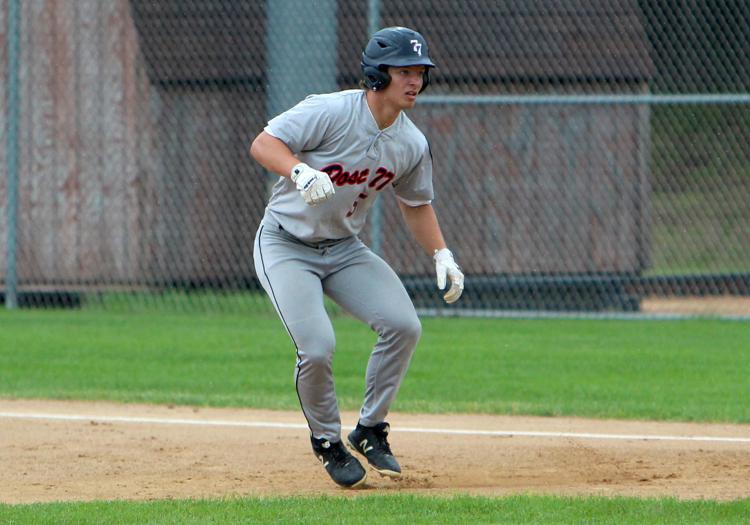 Eau Claire at Chippewa Falls Post 77 senior legion baseball 7-9-19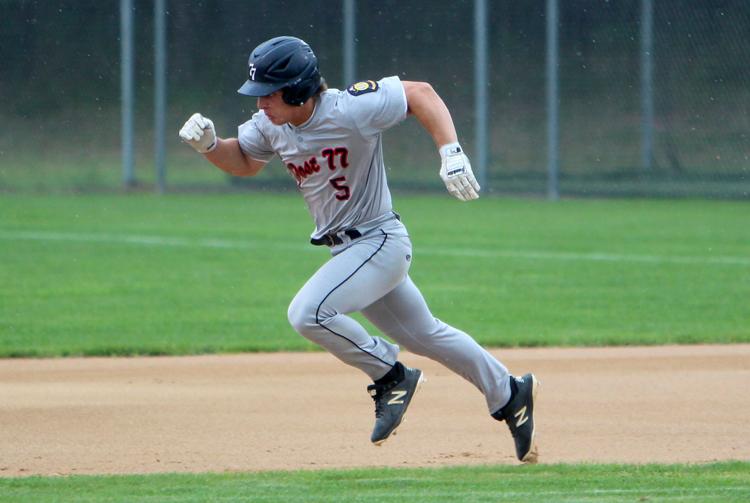 Eau Claire at Chippewa Falls Post 77 senior legion baseball 7-9-19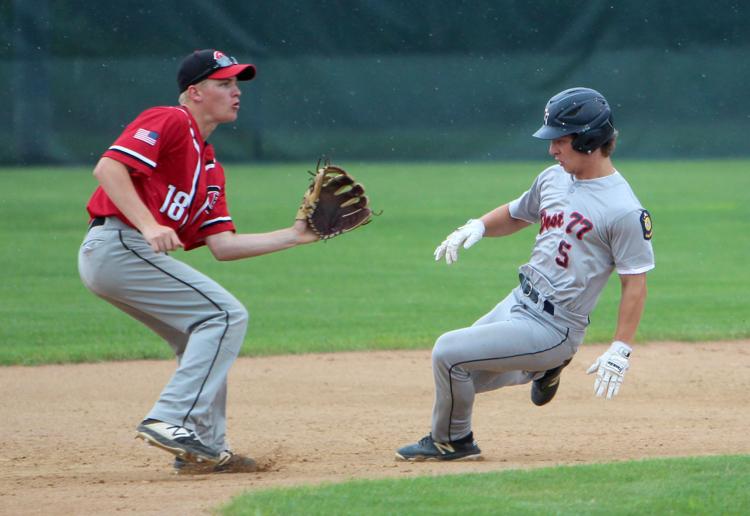 Eau Claire at Chippewa Falls Post 77 senior legion baseball 7-9-19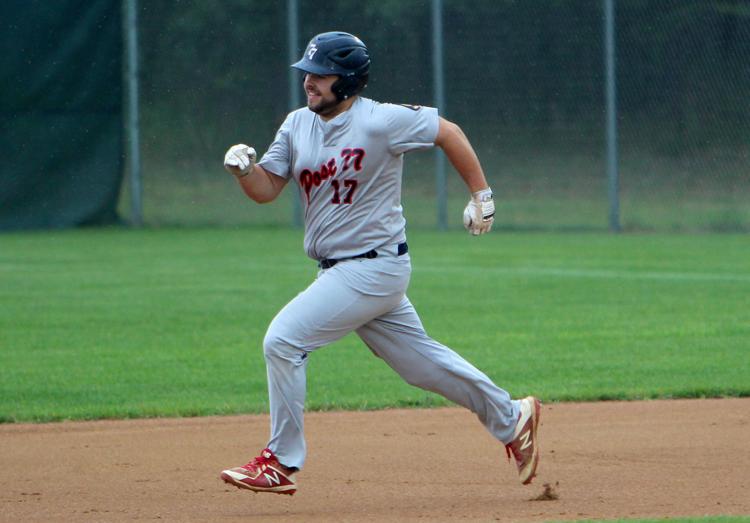 Eau Claire at Chippewa Falls Post 77 senior legion baseball 7-9-19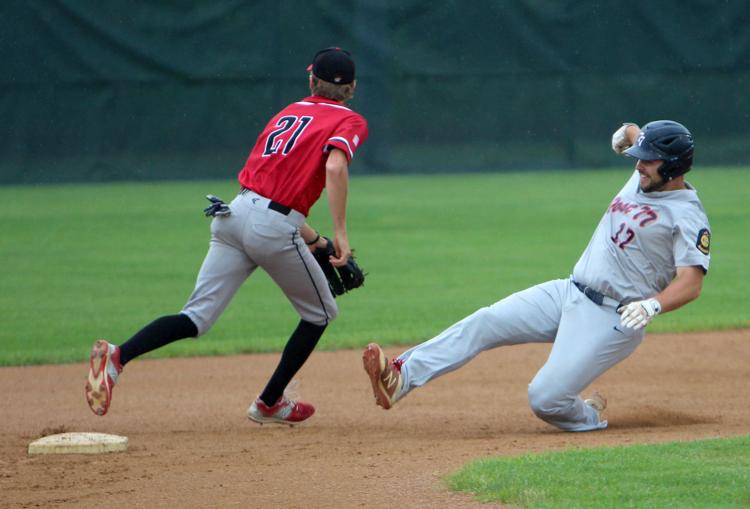 Eau Claire at Chippewa Falls Post 77 senior legion baseball 7-9-19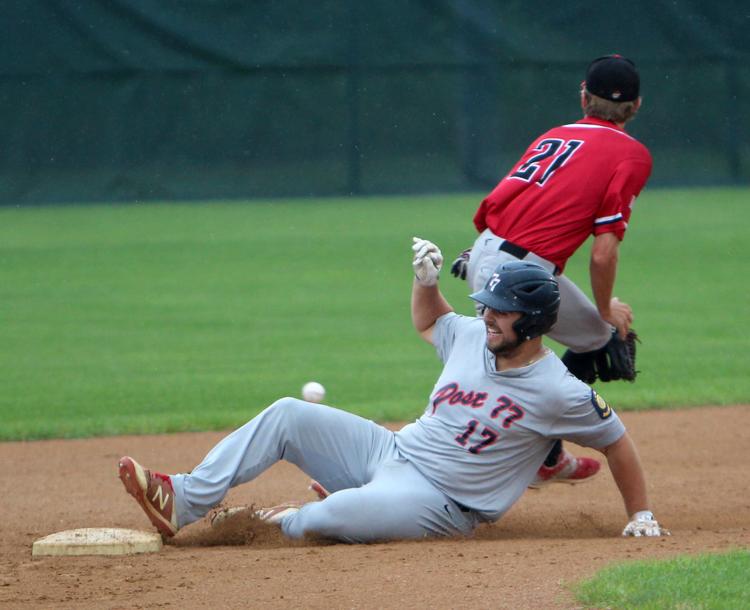 Eau Claire at Chippewa Falls Post 77 senior legion baseball 7-9-19
Eau Claire at Chippewa Falls Post 77 senior legion baseball 7-9-19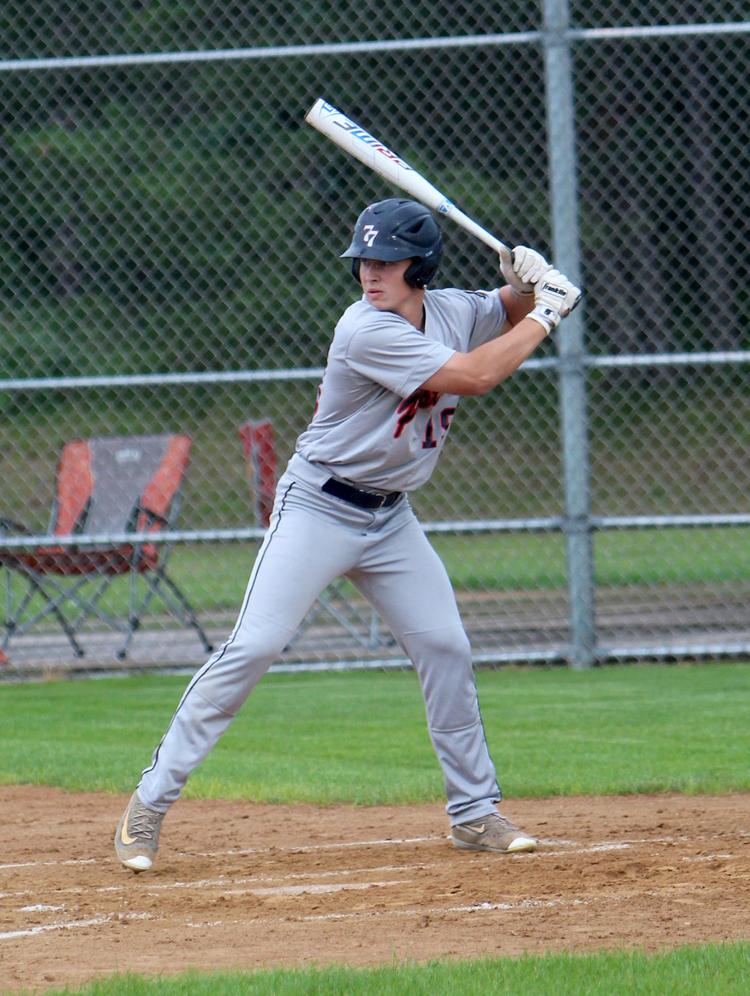 Eau Claire at Chippewa Falls Post 77 senior legion baseball 7-9-19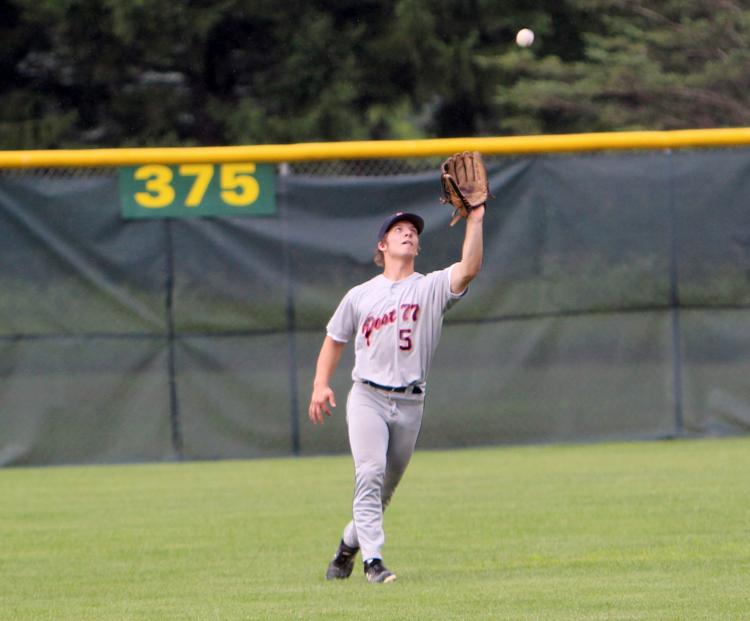 Eau Claire at Chippewa Falls Post 77 senior legion baseball 7-9-19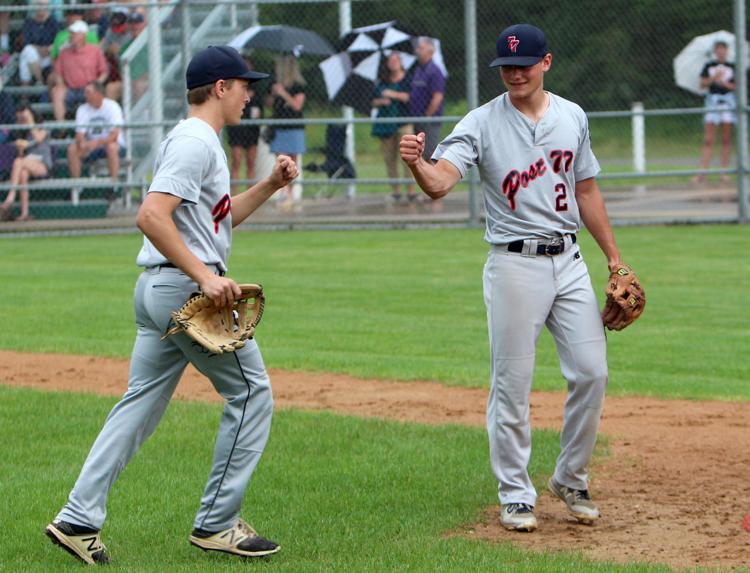 Eau Claire at Chippewa Falls Post 77 senior legion baseball 7-9-19