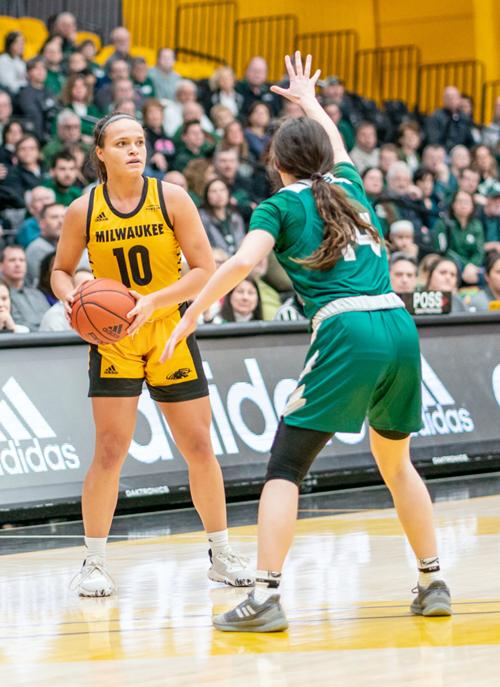 Jamie Reit isn't ready to be done yet.
The Stanley-Boyd graduate and senior guard for the Milwaukee women's basketball team is playing as good as ever for a team that entered Friday having won three of its last four games overall.
She's adjusted well to her role as a key player off the bench for the Panthers after starting a total of 57 games in her sophomore and junior seasons.
The 2019-20 season has been one of highs and lows for the former three-time Chippewa County Player of the Year. Reit started the season with a career-high 31 points in 38 minutes in a season-opening win over Parkside. That performance was followed by a pair of scoreless games against Purdue and Minnesota, games in which Reit was a combined 0-of-16 from the field. The 5-foot-9 guard started five games early in the season before moving into a reserve role.
"I think it took some adjustment because Jamie started off the season so strong in our first game," Milwaukee coach Kyle Rechlicz said of Reit's move out of the starting lineup. "Once she started missing some shots, she lost a little bit of her confidence and she's finally really just playing."
Although she moved out of the starting lineup, Reit has still logged significant minutes for the team. She entered Friday's game against Oakland fourth in minutes played per game (23.8) and has played at least 25 minutes in each of the team's previous five games. Reit has scored in double figures in her last three games, including 13 points to go with 12 rebounds for her first collegiate double-double in last Saturday's 65-60 win over Green Bay, a performance that earned her Panther of the Week honors from the university.
Reit's early slump allowed her to refocus on other ways to improve her game.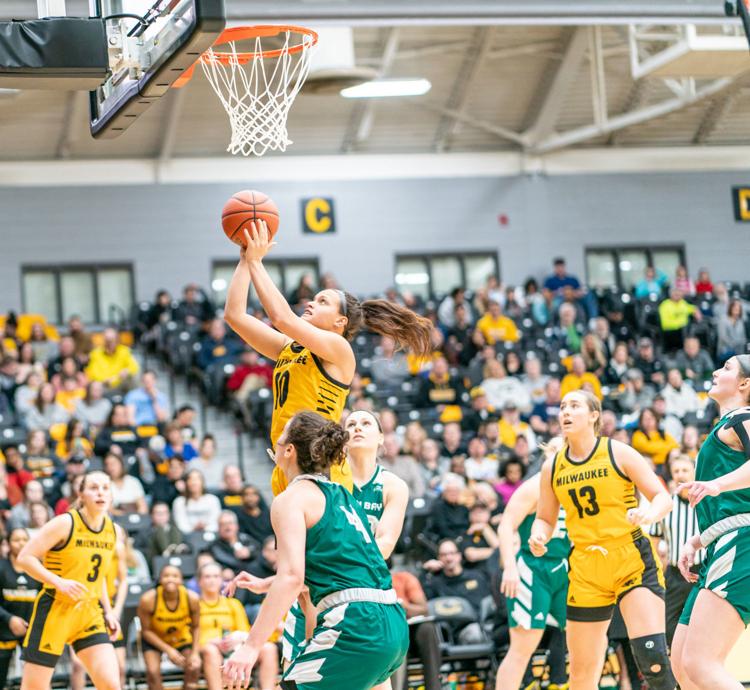 "I think that I've always primarily been known to score," Reit said. "But since that wasn't really working out for me at the beginning of the season, I had to focus on other aspects of my game, especially if I wanted to get playing time."
Reit leads the team in steals (20) and is third on the team in rebounding (4.7).
"I think that was a big part of her transition this year, learning that she's more than a scorer for us," Rechlicz said. "She's our best guard rebounder and one of our best defensive rebounders on the team. She's constantly going in and getting huge numbers on the defensive side of things for us from a rebounding perspective, and she's always given the assignment of guarding the best player on the other team when she subs into the game."
Reit also gained some notoriety during a 63-48 win at Detroit Mercy on Jan. 9 when she she banked in a shot from beyond half court to end the third quarter. The shot was ranked No. 8 in that evening's SportsCenter Top 10.
"I just remember hearing my teammates yell shoot it," Reit said. "So I got one last dribble in, and I knew the time was running down so then I just shot it, kind of threw it, and once I released it I thought that's actually pretty straight and it went in and everybody went crazy."
Reit is a two-year captain for the team and has taken on a larger role in leading the team as one of just three seniors on the roster. Rechlicz credited her generosity, respectfulness, compassion and honesty in Reit becoming someone other players look up to.
"Those are qualities I would want any of my players to have or any of my incoming players to learn," Rechlicz said. "She's been exceptional to some of the younger players we've had on campus, learning this is what it takes to be a premier athlete at the Division I level."
Reit's senior season is hitting the homestretch, and the Stanley native admitted to playing with more of a sense of urgency as her collegiate career winds down. She's motivated to get back into the starting lineup, something Rechlicz said could easily happen in the coming games based on how well Reit has been playing. After Friday's game, the Panthers have five more Horizon League games to close the season, starting with a home game versus Detroit Mercy on Sunday afternoon.
Milwaukee entered play on Friday with a 9-14 overall record and 6-6 in league play, 1½ games out of third place. The Panthers have a handful of games left until the Horizon League tournament next month and have won three of their last four games overall. Reit said the team is looking to play its best right now.
And based on how both she and the team have playing in recent weeks, the Stanley-Boyd grad will play a sizable role in how successful the Panthers can be down the stretch.
"I think the best is yet to come with her," Rechlicz said of Reit. "I think that she's playing her best basketball right now and as the season is winding down she's seeing the writing on the wall that this is it for me she is investing everything she possibly can in having team success which is creating individual success for her as well.
"But more than anything, she's about winning and she's really helped our team win three out of our last four games."
Be the first to know
Get local news delivered to your inbox!