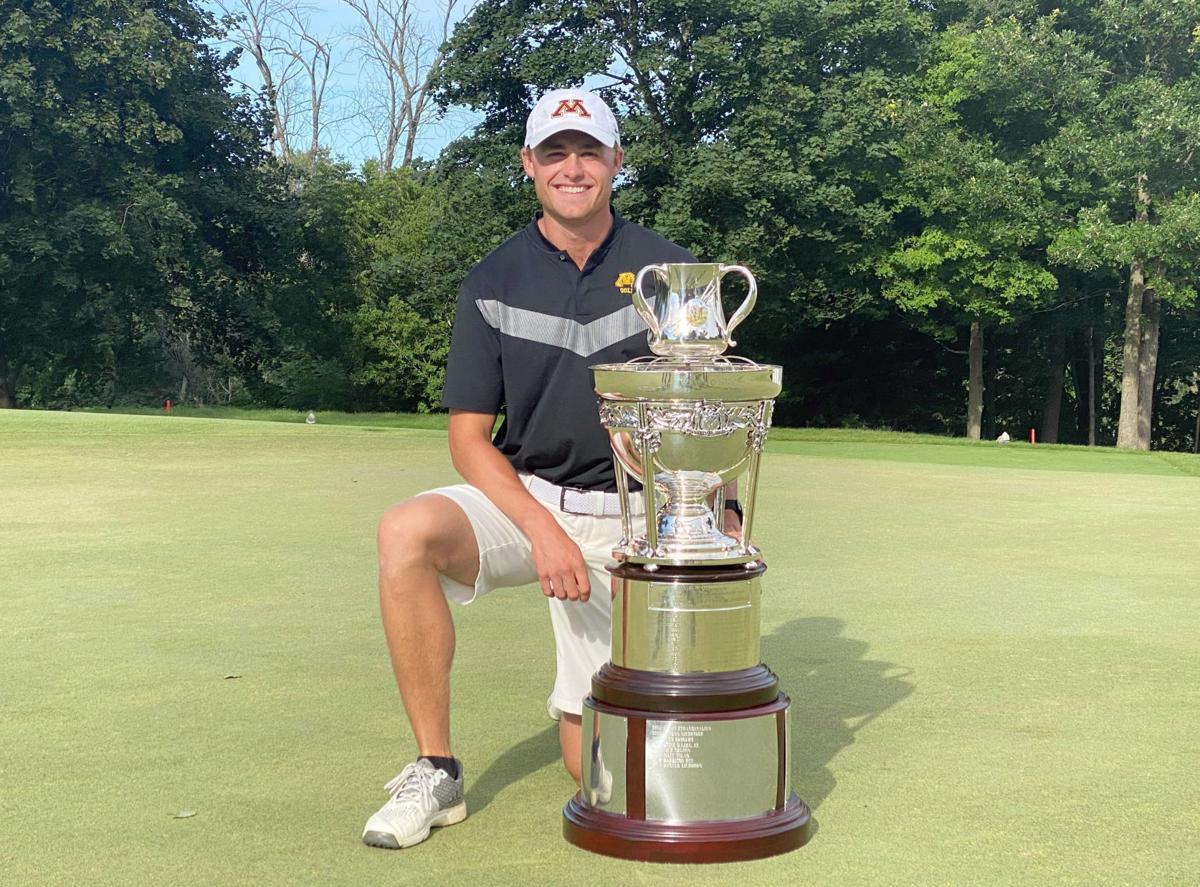 Thomas Longbella has been close before.
So in his latest chance at a state amateur tournament championship, he left nothing to chance.
The Chippewa Falls native dominated the competition at this week's 119th Wisconsin State Golf Association State Amateur Championship, winning the title Thursday at Milwaukee Country Club with a four-day score of 274 to finish 10 strokes ahead of the next closest competitor. Longbella ended the final day with a 1-under 69, his third 1-under score of the tournament to go with his 3-under 67 on Tuesday.
Longbella finished second at the tournament in 2016 and 2018 but was the class of the field this year as the only golfer to finish below par.
"It was good to just get it off my chest. I was so close two other times and it kind of felt good to win," Longbella said. "I hadn't won really much in a while and it gave me some confidence going into the rest of my golf career."
Longbella came into this week's tournament with very little experience on the tough course in River Hills. Ranked No. 74 in the Golf Digest's list of America's 100 Greatest Golf Courses in 2019, Milwaukee Country Club is a challenging course with plentiful changes in elevation and plenty of slopes on the greens. Longbella, a soon-to-be fifth year senior with the University of Minnesota men's golf team, said the course suited his game and was similar to other places he had played during his collegiate career.
The ongoing COVID-19 pandemic wiped out much of Longbella's expected summer schedule but he's kept himself busy on the course and saw those benefits in victory.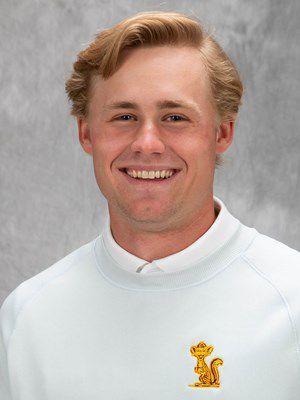 "I kind of had a game plan going into the week," Longbella said. "I was just going to hit the middle of the green. I honestly just went out there and tried to have fun and play golf. I honestly hadn't played much competitive golf this summer but I've been playing a lot so it was fun to see I played exactly how I've been playing when I just played for fun."
Overall Longbella put forth a steady effort and did his best work on the long par-5 third and 15th holes where he was a combined 6-under over the tournament.
The McDonell graduate Longbella led a strong contingent of Chippewa Valley golfers at the front of the pack. Spring Valley's Tyler Leach finished in a tie for second at 4-over with Greendale's Nate Thomson while Eau Claire native and former state amateur champion Matt Tolan was fourth at 6-over.
"I've known Tyler and Matt my whole life so to be down there with them competing and all be in the mix was fun," Longbella said.
Longbella's 10-shot victory is the largest at the state amateur since 1994 when Tom Strong won by 11 strokes at Janesville Country Club. He is also the second University of Minnesota golfer in history to win the tournament, joining Alex Gaugert who won in 2014.
Earlier this summer Longbella attempted to qualify for the PGA Tour's 3M Open at TPC Twin Cities golf course in Blaine, Minn. but just missed out. He earned a fun consolation prize however as he served as caddie for Golden Gopher teammate Angus Flanagan as he competed at the event.
"It was awesome," Longbella said of caddying. "It was just fun to be there and I wasn't playing but it's a dream of Angus' and to be there with him and experience it with him was awesome."
Longbella has earned an exemption to play in the Wisconsin State Open golf tournament, set for Aug. 17-19 at Blue Mound Golf & Country Club in Wauwatosa and said he also plans on playing in the North Dakota State Open after that before returning to the University of Minnesota as a fifth-year senior for the Golden Gophers.
Thomas Longbella closed out the final round strong to win the Wisconsin State Golf Associati…
He competed in four events last fall for the Golden Gophers with a career-best 71.75 average per round with three rounds under par and a top-10 finish at the Macdonald Cup last September.
"I'm excited to have another season with my team," Longbella said of returning in 2020-21. "I think we were shaping up to have a really good spring and it was really disappointing to see it end how it did. I'm excited to at least have one more year to go back with them and compete."
Be the first to know
Get local news delivered to your inbox!