Gift from grandmother dear to McFarland curler Nina Roth on road to Olympics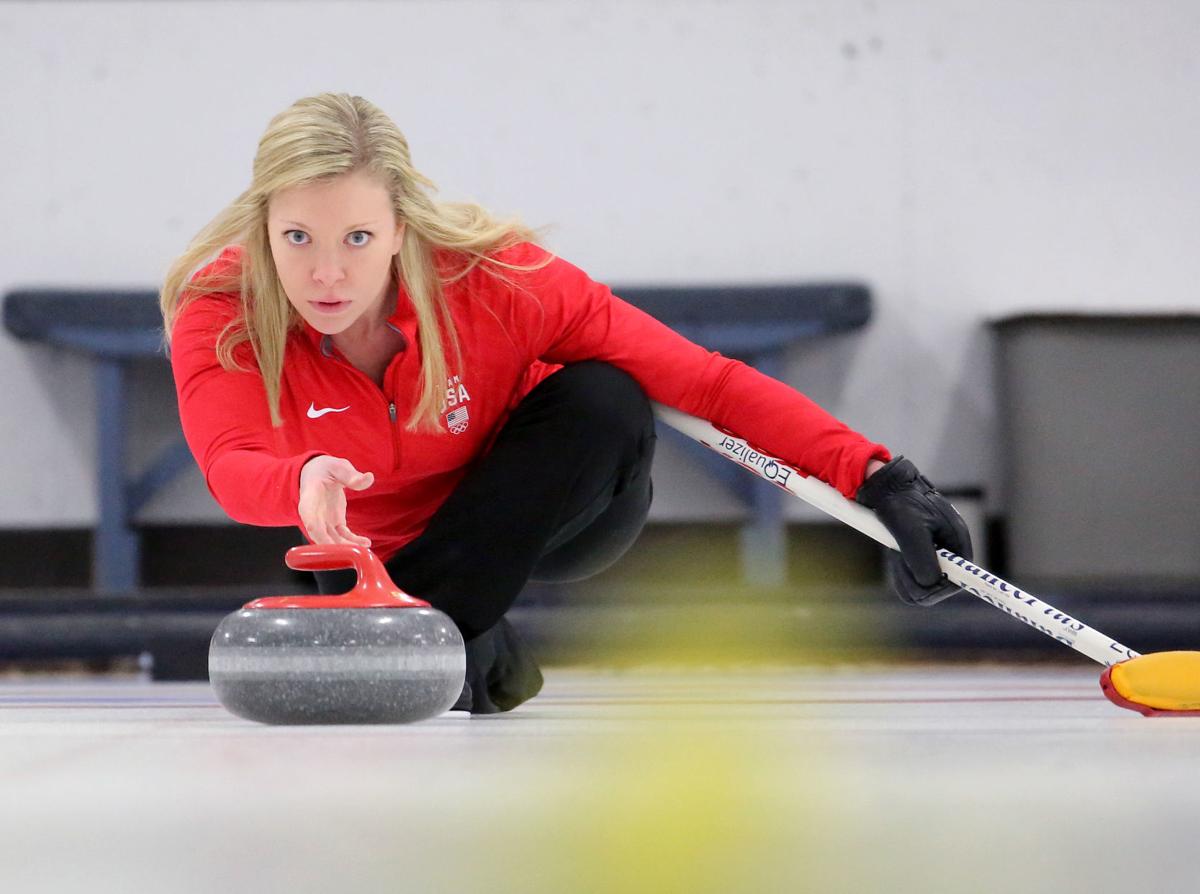 Through all the drama that led them to a spot in the Olympics, Nina Roth's teammates didn't know about the secret weapon she was carrying in her pocket.
OK, that's probably an exaggeration. But the trinket that Roth moved from her backpack to her pocket for the final match at the U.S. Olympic curling trials had a special meaning to the McFarland native.
It went back to two years ago when her grandmother, Kris Kalish, suffered a stroke.
"She's always been dear to my heart," Roth said, "but after almost losing her, I'm just really sensitive about it."
When Roth came back from the 2017 world championship with a fifth-place finish, Kalish, a big curling fan who has never thrown a stone, had a gift for her.
"She's like, 'Nina, I thought you played so well that you deserved a medal,' " Roth said. "And so she gives me this Superman stainless steel necklace, and she had one too, and she was wearing hers.
"She gave that to me and she was like, 'This will be your good-luck charm and help you through next season.' "
Did it ever. Roth's team, which also features McFarland's Becca Hamilton, won the Olympic trials to continue an impressive season for her group that will take them to the Games in South Korea.
It's the culmination of a process that started with Roth, 29, picking up curling at 10, progressing through the junior and adult ranks and becoming the leader of her own high-level team.
"It's going to be a dream come true to get to go there," Roth said. "We want to experience every moment of it. Hopefully by the time it's time for us to get on the ice and start our process, we can just go about the event as business as usual so we can do our best to get on the podium. But up until that point, it's going to be really fun."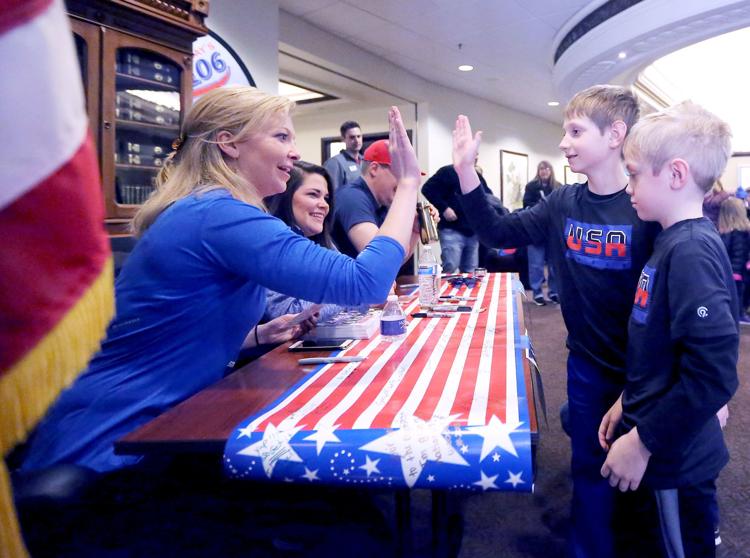 Roth's team starts Olympic round-robin competition Wednesday (Tuesday night Madison time), but it's hard to overstate how close she, Hamilton, Tabitha Peterson and Aileen Geving — all Olympic rookies — were to having their dreams cut short last November.
In the championship match of the U.S. trials in Omaha, Nebraska, Roth was throwing her last shot of the penultimate ninth end, looking to add to a 5-4 lead over Team Jamie Sinclair.
She held on to the stone too long on the delivery and the sensor on top turned red to indicate a hog-line violation. The shot was tossed out, and Sinclair scored two points to take a 6-5 lead into the final end.
It could have been disaster.
"I took a moment to myself, sitting there, trying to process what had just happened," Roth said.
Because players wear wireless microphones during competition, everyone watching on TV could hear the processing.
"And then I went to my team," she said. "They were really great about building me back up, helping me look at the scoreboard, realize we just need two to win this and we're good."
Roth and her team shook off the error, and when Sinclair's group faltered, they scored the two points they needed to become America's Olympic squad.
For Roth, Hamilton, Peterson and Geving, it was the second tournament championship of the season. They also have three runner-up finishes and a quarterfinal appearance to their credit.
Four years ago, USA Curling developed a High Performance Program to help develop top-level players for international competition.
After a training combine and with a few personnel changes since, Roth's team was set.
"We were fortunate enough that we've all known each other before that and played together quite a bit," she said. "So coming together was pretty easy for us."
Peterson and Geving are from Minnesota, so Roth trains most often with Hamilton at the Madison Curling Club in McFarland.
Hamilton and Roth haven't always been on the same team in the High Performance Program, but it worked out that they were when it came time for final run-up to the Olympics.
"When you're so close, it's nice to have a practice partner and things like that," said Hamilton, who also competed at the Olympics with her brother, Matt, in the new mixed doubles curling discipline. "So when they put us back together it was pretty exciting."
Said Roth: "We hit the gym extra hard when we found out we were back teammates together. We came to that training center ripped."
Roth has been competing through the Madison Curling Club since she and her family picked up the game. She credited playing and practicing with and against Olympians for planting the dream at an early age.
Since curling was reinstated as a full Olympic event in 1998, the Madison club has had at least one member on a U.S. team every four years.
Madison curling legend Steve Brown was Roth's first coach, and she practiced with Brown's children, Olympians Erika and Craig, during the prime of their careers.
"It's been special, all the people who have watched you grow up, and they come and they hug you and congratulate you on what we've done," Roth said. "I've seen a couple grown men from the club just get emotional about it. You really realize what you mean to these people. We know what they mean to us, so to have that mutual love and support is just awesome."
Maybe that was the real good-luck charm. Maybe it wasn't the Superman necklace from her grandmother that helped Roth get the coveted Olympic spot.
Either way, the secret of the necklace is out now.
"I was just feeling like I needed it so I threw it in my pocket and had it in my pocket throughout the whole game," Roth said. "And didn't tell my team."