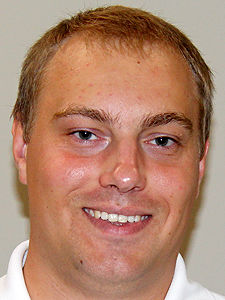 Travis Nyhus
Dunn County News reporter
BOYCEVILLE — A fun atmosphere of learning.
Strong defense carried the Chi-Hi girls basketball team to a 48-38 win at Menomonie on Friday.
Against top-notch competition Menomonie coach Storm Harmon wants to his young group to compete no matter the scoreboard.
Business partners Michael Creviston and Paul Wilkes felt downtown Menomonie was missing something regarding its bar scene.
COLFAX — Tied with five minutes to play the Colfax girls basketball team outscored Elk Mound 11-0 down the stretch for a 49-38 win for the Vik…
The Menomonie Public Library was designed by a Frank Lloyd Wright understudy.
Along with new collection site business hours for 2020, the Dunn County recycling program will also discontinue the collection of certain non-mandated recyclable products that are being recycled at a financial loss.
Utility rate costs for Menomonie residents will remain fairly steady for 2020.
ELK MOUND — Strong depth and versatile skill sets look to carry the Elk Mound boys basketball team this season.
ELK MOUND — The Elk Mound girls basketball team is looking to find its identity early this season.
View all