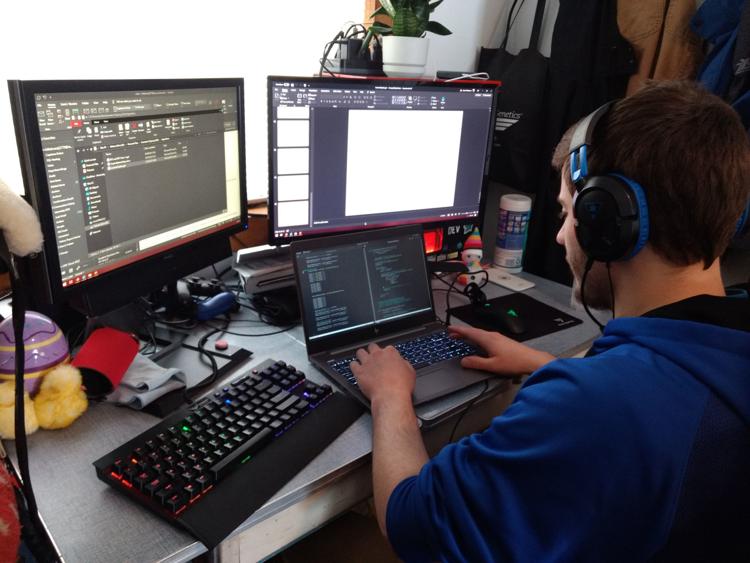 MENOMONIE — Spring is one of the best times of year on a college campus. With the return of warm weather brings the chance to study on sun-splashed lawns, wear shorts to class, get together for cookouts and wrap up the academic year.
For graduating seniors, it's even more cherished — a time to make memories during their final months as college students and enjoy the commencement day walk across the stage to get their diplomas.
Jacob Hillebrand, of Cornell, and Katie Jo Walker, of Menomonie, are two of the 1,187 graduating seniors at University of Wisconsin-Stout who saw their final spring on campus vanish quickly in mid-March with the move to alternative learning methods because of the pandemic.
Now, they're studying from home, don't have face-to-face contact with their professors or friends and can't enjoy their favorite spots on campus. Even the commencement ceremony scheduled Saturday, May 9, their day to celebrate, will be virtual, along with the option to walk in a special August commencement or the December commencement.
"The physical social part of it has been a real challenge," said Hillebrand, a computer and electrical engineering major who was used to being in labs and now studies from an office space at his family's home.
"Everybody at Stout is doing their best to make it as smooth as possible," Walker said, "but it's still really hard not having access to resources and having to be cooped up."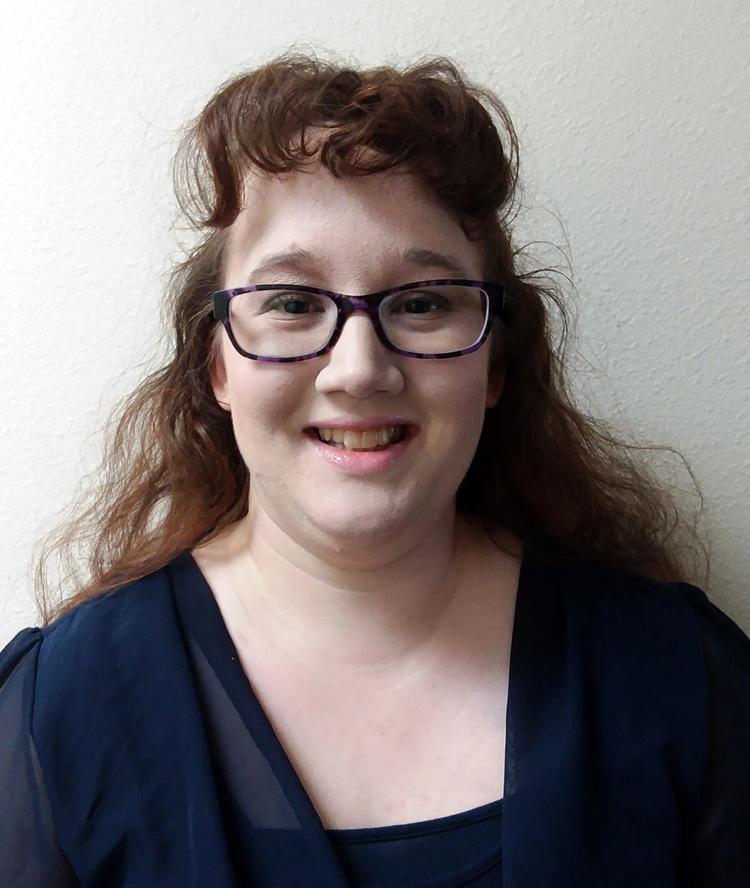 Despite the challenges, Hillebrand and Walker are staying positive. They say home-based learning is going even better than they expected, and the pandemic hasn't affected their post-graduation plans.
Hillebrand has accepted a full-time job offer as a systems and controls engineer at Cummins Inc. in Shoreview, Minn. Walker plans to take a graduate class this fall at UW-Stout for clinical mental health counseling and plans to pursue a career as a mental health therapist.
Adjusting but 'very grateful'
Along with missing his friends and daily give-and-take with professors, one of the biggest disappointments for Hillebrand is not being able to finish his yearlong senior capstone project the way he envisioned. He was part of a team of 19 students, including four from mechanical engineering and four from manufacturing engineering, who planned to build robots.
They will finish the project by writing software but not having the actual robots on which to test their work. "It's a little devastating to put in all of this work and we can't finish it," he said. "We're making do, but we're not getting the outcome we wanted."
Hillebrand is past president and active in the student chapter of the Institute of Electrical and Electronics Engineers. He misses the meetings and camaraderie but has been staying in touch with friends through online gaming.
His classes have been a mix of video lectures, Microsoft Teams meetings and other methods of connecting with professors. He's "very grateful" that UW-Stout helped him get a wi-fi hotspot so that he has Internet access at his family home in Chippewa County.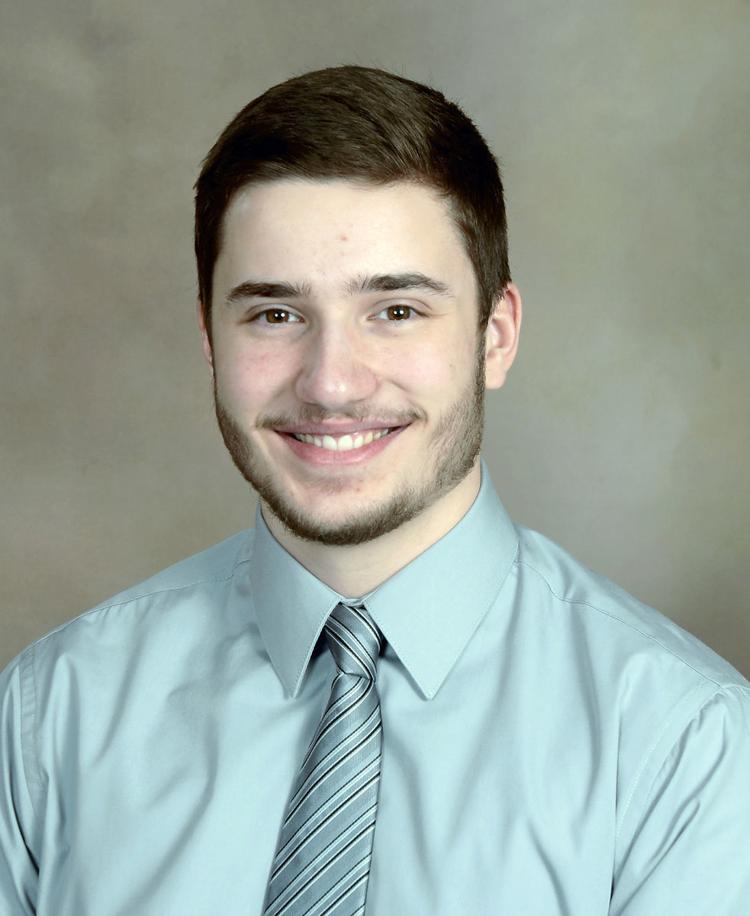 "Most of my assignments haven't changed at all. It's really just the lectures," he said.
He also will graduate with two minors: computer science and applied mathematics.
Despite the effects of the pandemic, he'll leave UW-Stout with great memories and a job. He had two internships at Cummins, which makes diesel engines, including for Ram Trucks, generators and power systems and more.
Cummins, based in Indiana, is a Fortune 500 company ranked 128th and has more than 61,000 employees worldwide.
He received the job offer a few days after completing the second internship last summer. He will work in Cummins' Power Systems Business Unit and help develop software for new products.
"UW-Stout has been fantastic. The faculty all-around have been fantastic. At UW-Stout, you don't really slip through the cracks as a student," said Hillebrand, who was living in Red Cedar Hall before the pandemic.
He won't let the last two months of college put a damper on his UW-Stout experience. "I'm definitely happy. It's worked out very well for me," he said.
Disappointed, but 'it's been going pretty well'
Walker was living at home in Menomonie this semester, so she was spared the challenge of having to quickly move out of an apartment or residence hall like many others when the pandemic hit.
However, she's still making the adjustment to online learning and having to miss special events planned in the Honors College, of which she is a member.
"It's kind of hard moving online, especially because it's my last semester and I wanted to take advantage of as much as I could. That's sad. The professors have made it as smooth as they can, and they've become flexible with due dates, so it helps everybody adjust to new lifestyles. I've only had a few small technical issues; otherwise it's been going pretty well," she said.
She misses small-group discussions and is getting used to online chats with professors and audio lectures.
"Everybody is trying really hard to wrap their mind around their new schedule. Motivation has been hard. I don't have that going-to-classes routine down. Even with professors being flexible, I try really hard to keep those due dates for myself to keep myself motivated and know I have a due date of some sort," she said.
Walker has an internship this semester at Bridge to Hope, a domestic violence shelter in Menomonie. It has remained open, allowing her to continue working with and advocating for clients about 15 hours a week. "We're trying to do our best with social distancing," she said.
The pandemic and its impact haven't changed Walker's plans to become a mental-health therapist and may have reinforced her career choice.
"I don't believe it's impacted my career decision. The pandemic and seeing the effects of it have made me realize more and more how much we need mental health treatment for people, and I'm continuing to be passionate about providing this," Walker said.
Like Hillebrand, Walker will graduate from UW-Stout feeling proud of what she's accomplished and pleased with her education. "I've had a wonderful experience. The people I've met, students and professors, have been wonderful and helpful," she said.
For the latest information about UW-Stout and the COVID-19 situation, go here.
"It's a little devastating to put in all of this work and we can't finish it. We're making do, but we're not getting the outcome we wanted." Jacob Hillebrand,

UW-Stout senior
"It's a little devastating to put in all of this work and we can't finish it. We're making do, but we're not getting the outcome we wanted." 

Jacob Hillebrand, UW-Stout senior
Be the first to know
Get local news delivered to your inbox!