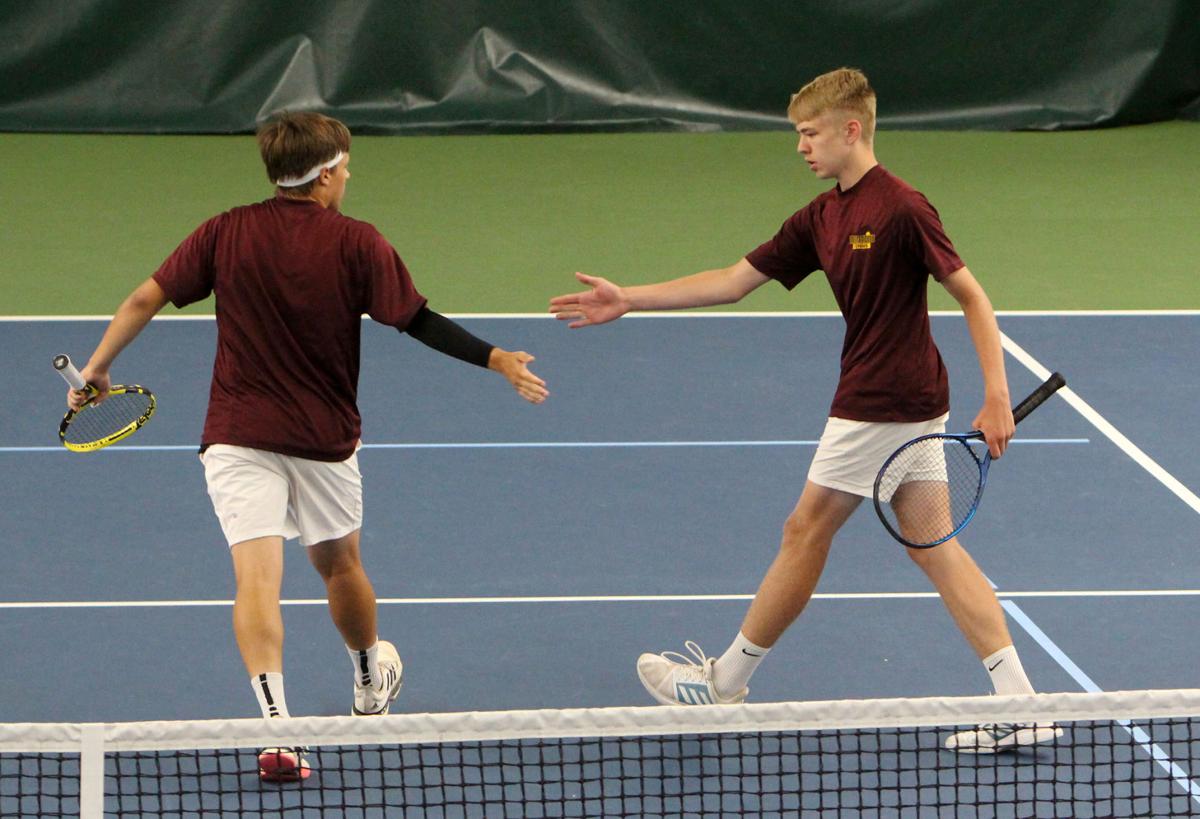 EAU CLAIRE — The No. 1 doubles team of Dom Hendrickson and Cole Witucki advanced to next week's Division 1 Boys Tennis State Championships after taking third place on Thursday at sectionals at the John and Fay Menard YMCA Tennis Center.
In addition, Jace Gilbertson advanced to state at No. 1 singles as a special qualifier.
Hendrickson and Witucki won their first matchup of the day in the quarterfinals against Marshfield's Josh Grissman and Justin Rachu 6-2, 6-2 to clinch the state berth. The duo fell in the semifinals to Stevens Point's Luke Hinchcliffe and Colton Thielman 4-6, 1-6 but rebounded in the third-place match to beat the Hudson team of Josh Solberg and Josh LeCuyer 6-4, 7-6.
"Dom and Cole had a great sectional tournament," Menomonie coach Bryce Supri said. "Cole has transformed himself into a really good doubles player.  At the beginning of the season, he did not have much experience playing doubles, but you would not know that watching him play now.  Dom is loaded up with doubles experience having been in the varsity doubles lineup since he was a freshmen.  He is great at putting the ball away whenever he gets that chance, and his confidence and aggressive play is what has led to a lot of their success."
Hedrickson and Witucki (10-7) will open competition on Thursday morning at 10:30 a.m. at Eau Claire Memorial High School versus the Oshkosh West team of Patrick Gannon and John Koth (12-7).
No. 2 singles Joey Leipnitz and No. 3 singles Isaac Johnson each won their semifinal matchups before falling in their sectional championship contests to take second place. No. 4 singles Noah Reckin lost his opening match of the day but rebounded to take third place. The No. 2 doubles team of Joaquin Gamez and Kai Wei Chen finished in fourth place, losing their opening matchup to the Marshfield team of Kennan Chojnacki and Payton Smith 6-1, 3-6, 9-11 and then falling to the Onalaska team of Alvin Hsieh and Austin Noble 6-3, 6-7 (5), 7-10.
Gilbertson fell in his quarterfinal matchup at No. 1 singles against Stevens Point's Noah Hlavac 6-7(3), 6-1 but will be in action at state.
"I am glad Jace will be able to finish his high school career off at the state tournament," Supri said. "He has worked extremely hard and this trip to state for him is really well deserved."
Gilbertson (19-8) will start play on Thursday at 10:30 a.m. against Middleton's Jonathon Kim (27-1) at the YMCA.
Leipnitz started Thursday with a 6-4, 6-1 win over Marshfield's Sam Roherty in the semifinals before suffering a 0-6, 2-6 defeat to Eau Claire Memorial's Evan Birkholz.
Johnson earned a 6-1, 6-1 win against Onalaska's Max Klein to start the day before a 3-6, 1-6 defeat to Eau Claire Memorial's Bennett Kohlhepp.
"Isaac Johnson had the match of the sectional for Menomonie when he beat Onalaska 6-1, 6-0," Supri said. "He had lost to that player early in the season in a close match, so to see that kind of improvement was great. Isaac is a true competitor and works to make sure he improves every match with everything from serving to strategy."
Reckin fell to Onalaska's Micah Bornitz 4-6, 2-6 in match one on Thursday but defeated Stevens Point's Anthony Eiden 6-4, 6-3 for third. The freshman finished his first season with a 24-5 record, the highest win total on the team which Supri referred to as 'incredible'.
Eau Claire Memorial finished first in the team scoring at sectionals with 44 points, followed by Hudson in second with 32 and Menomonie third with 30. The Division 1 state tournament will be held next Thursday through Saturday back in Eau Claire at the same site.
"We finished third overall as a team (only two points behind Hudson) at the sectional which is Menomonie's best finish since 2007," Supri said. "I was really proud of the way our players stepped up in the postseason. Moving six of seven flights on to sectionals was a great achievement that Menomonie hasn't done for as far back as I can find. We were very close to finishing sectional runner-up, but it was too tough to overcome all the points Hudson's top player scored finishing as the best player in the sectional.
The Mustangs advanced a strong contingent of competitors to Thursday's sectionals by virtue of advancement from Tuesday's sub-sectionals in Eau Claire. Hendrickson and Witucki earned a bye through sub-sectionals and didn't need to compete.
Gilbertson bested New Richmond's Thomas Smallidge 6-2, 6-1 earlier in the week. Leipnitz defeated Superior's Jaxson Vo 6-0, 6-0 in his first matchup on Tuesday before turning the tables on Hudson's Matt Dunn with a 6-4, 7-5 victory. Dunn had defeated Leipnitz in their prior three matchups. Johnson defeated Hudson's Luke Deschene 6-0, 6-2 and Reckin advanced with a 6-3, 6-2 win over Hudson's Eli Fredricksen.
"Joey Leipnitz really came alive during the postseason," Supri said. "It is tough to beat a player that has already beaten you three times, but Joey found a way to do it against Hudson on Tuesday. Joey battled through an injury all season that forced him to serve underhand. He made it all the way to the sectional final at 2 singles only serving underhand. I think that is a testament to how good of a player Joey is, and how much potential is there for him for next season."
Gamez and Wei Chen started the week with two victories at sub-sectionals, first defeating the Superior team of Vinnie Thiesen and Diedrick Nikoi 6-0, 6-0 before earning a 6-2, 6-4 win over the Eau Claire Memorial team of Sam Prasher and Jackson Sailing.
"Kai and Joaquin played an incredible match against Eau Claire Memorial to make it to the sectional tournament," Supri said. "They are two players that meshed really well together this season in doubles. They were one of the more fun teams to watch because they were always in such tight matches.  Both Joaquin and Kai have great serves, which always led to easy points at the net for their partner."
The No. 3 team of Brady Goodman and Austin Gjestson won their first matchup at sub-sectionals with a 6-1, 6-1 triumph before suffering a 4-6, 3-6 loss to Eau Claire Memorial's Grant Johnson and Gavin Sorensen.
"Brady Goodman and Austin Gjestson had a great year at 3 doubles that kind of came out of nowhere," Supri said. "Once they started in the varsity lineup, they just didn't lose. It was a little unorthodox at times, but they often times just found ways to win. As just a freshman, Brady improved immensely on the season. Being such an incredible athlete, he picked up volleys and overheads really quickly and that led to a lot of doubles success. Brady was even more impressive when he was moved up to number 1 and number 2 doubles at certain points during the season."
Photos: Division 1 Prep Boys Tennis Sectionals in Eau Claire
Division 1 Boys Tennis Sectionals in Eau Claire 6-10-21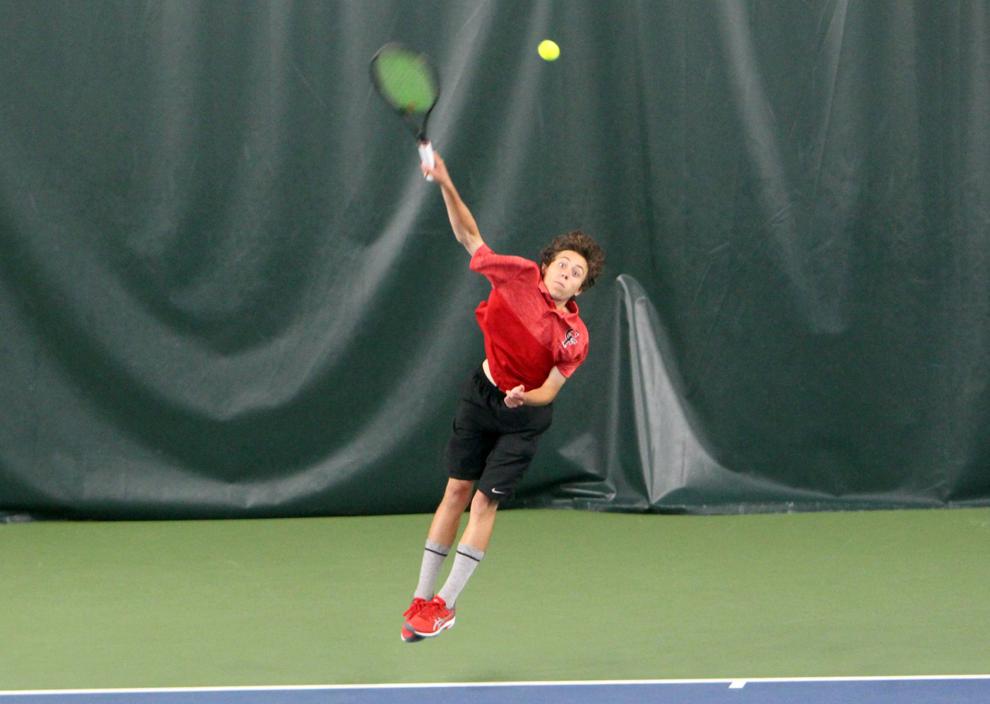 Division 1 Boys Tennis Sectionals in Eau Claire 6-10-21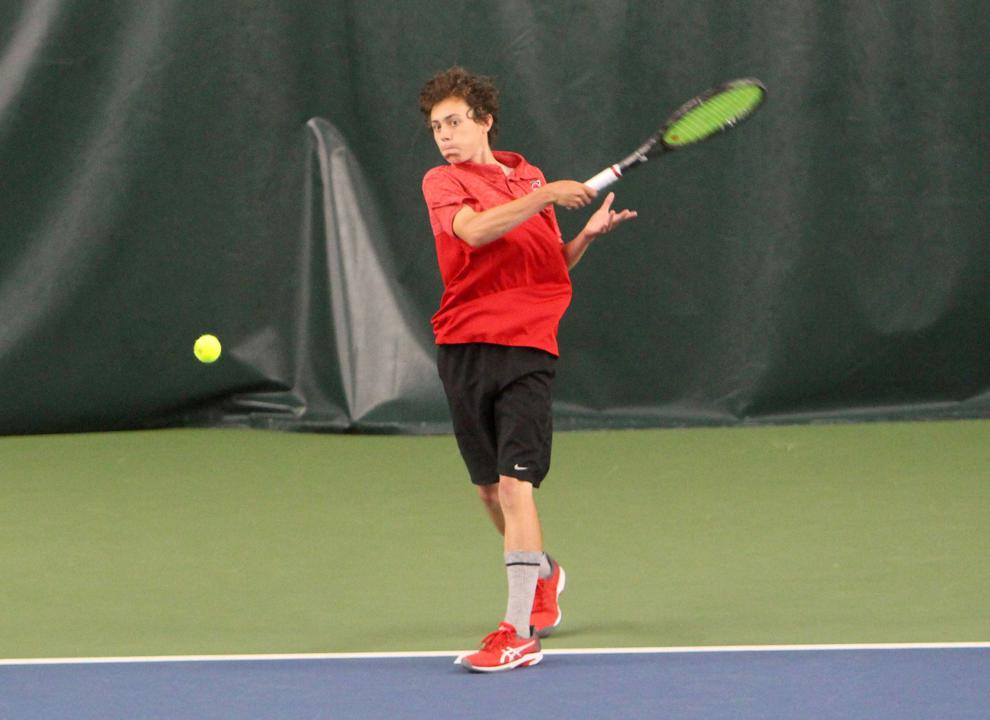 Division 1 Boys Tennis Sectionals in Eau Claire 6-10-21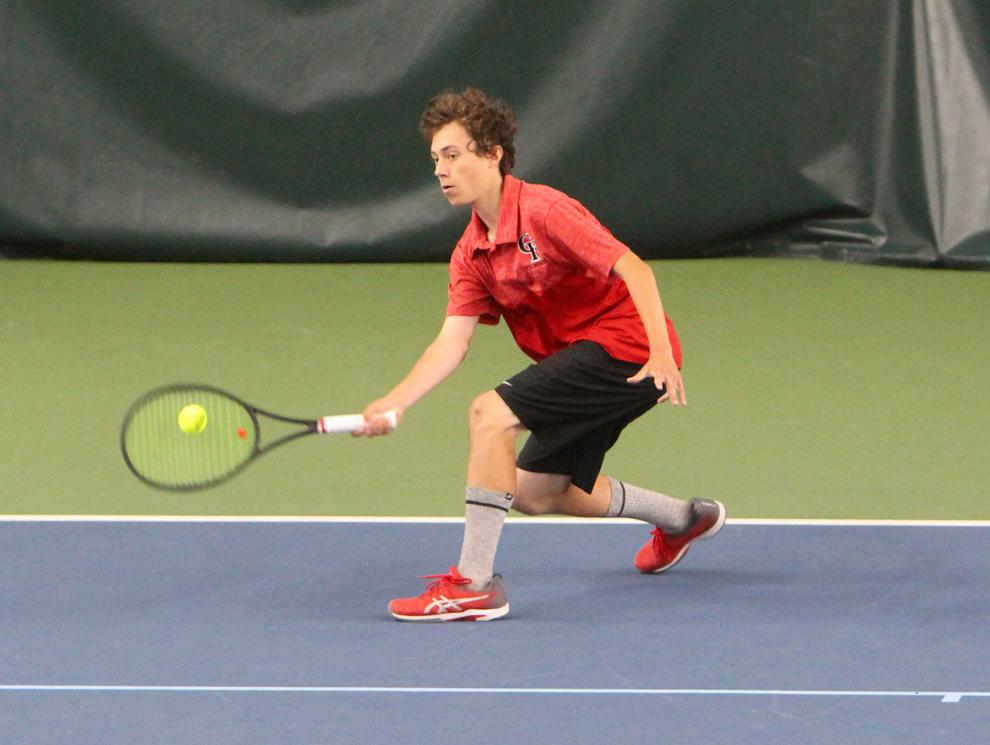 Division 1 Boys Tennis Sectionals in Eau Claire 6-10-21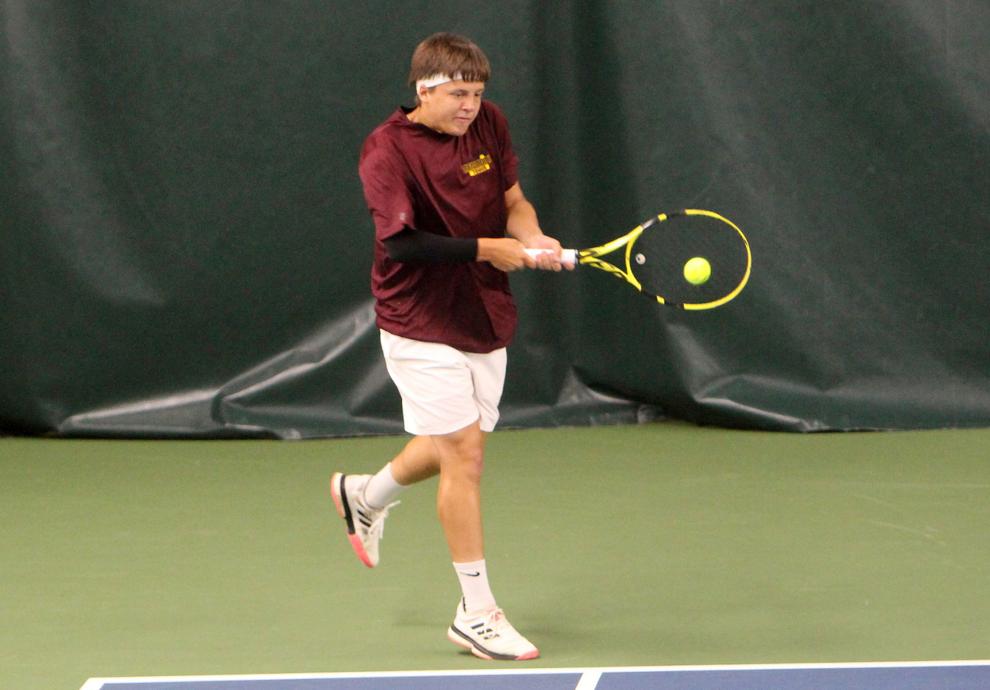 Division 1 Boys Tennis Sectionals in Eau Claire 6-10-21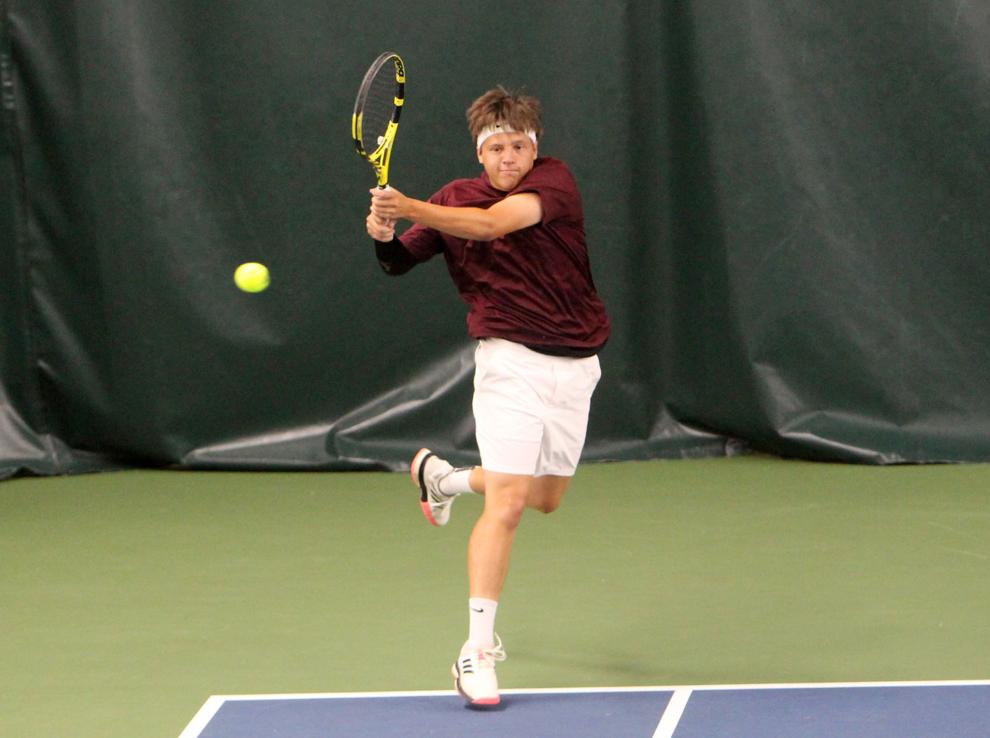 Division 1 Boys Tennis Sectionals in Eau Claire 6-10-21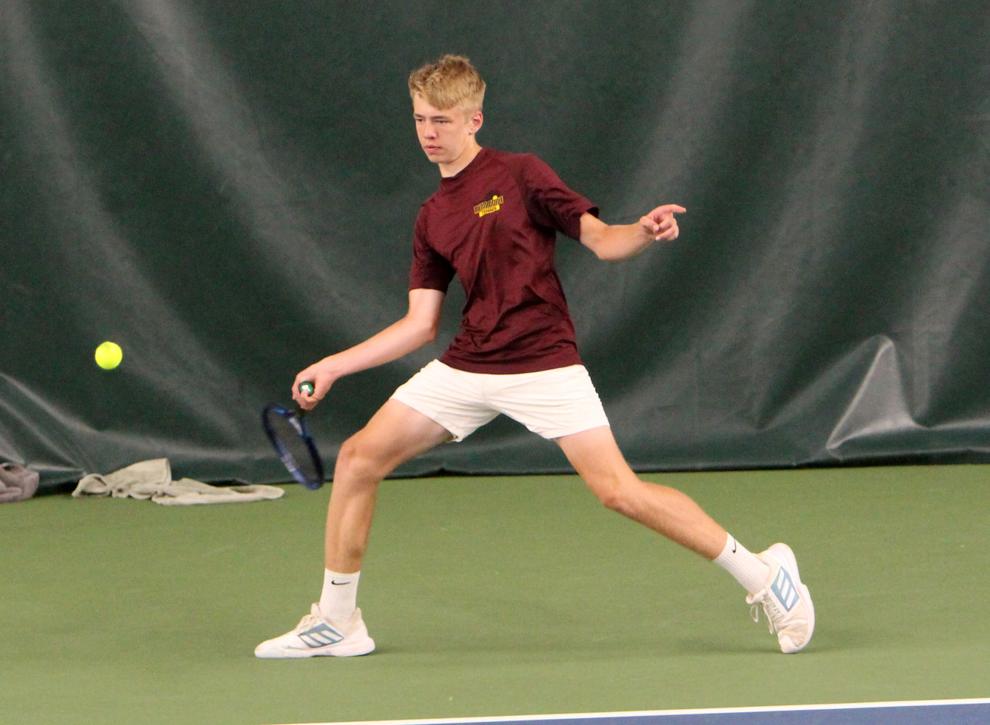 Division 1 Boys Tennis Sectionals in Eau Claire 6-10-21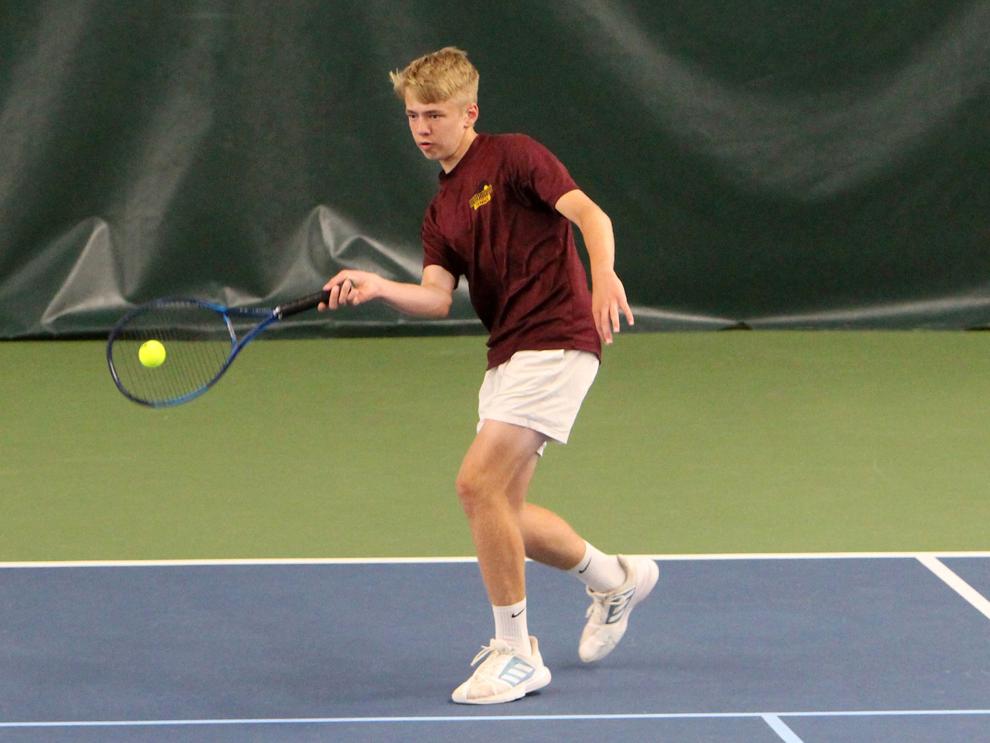 Division 1 Boys Tennis Sectionals in Eau Claire 6-10-21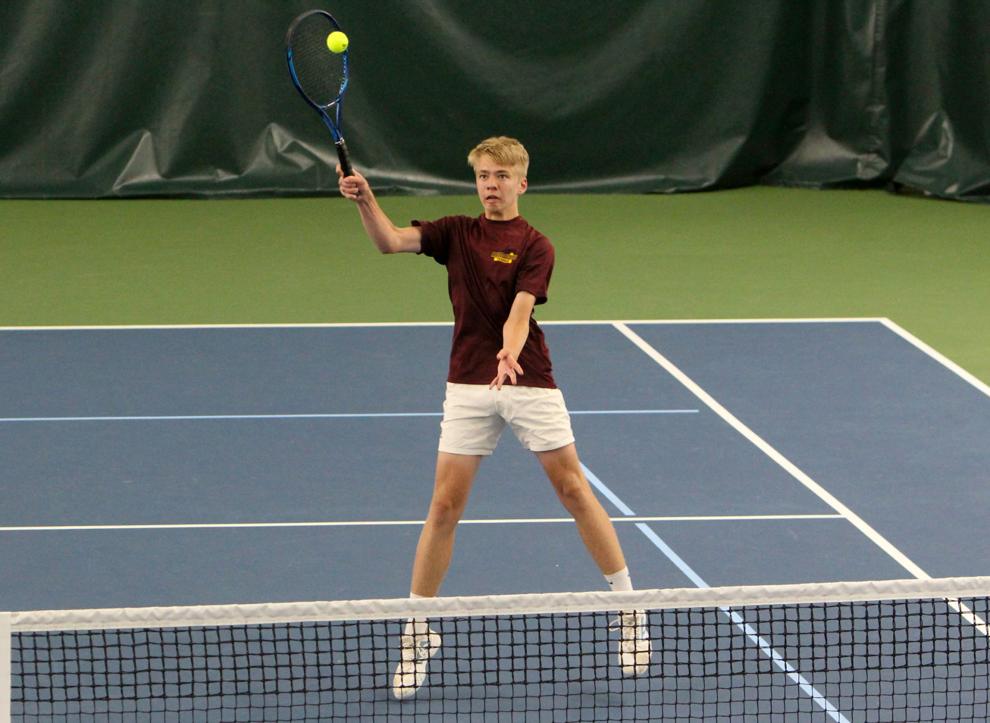 Division 1 Boys Tennis Sectionals in Eau Claire 6-10-21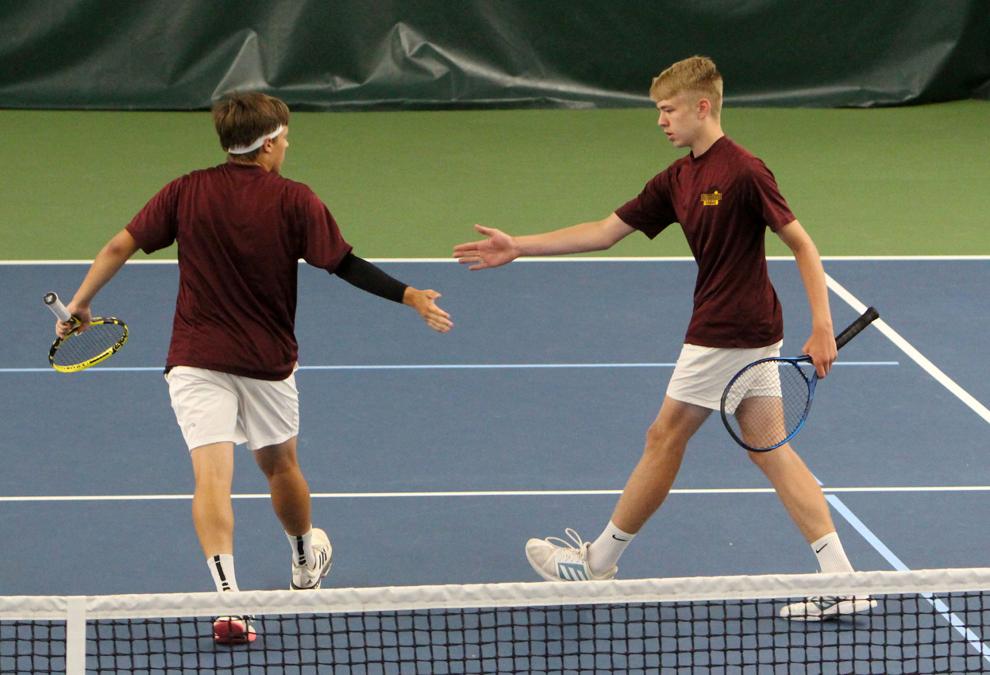 Division 1 Boys Tennis Sectionals in Eau Claire 6-10-21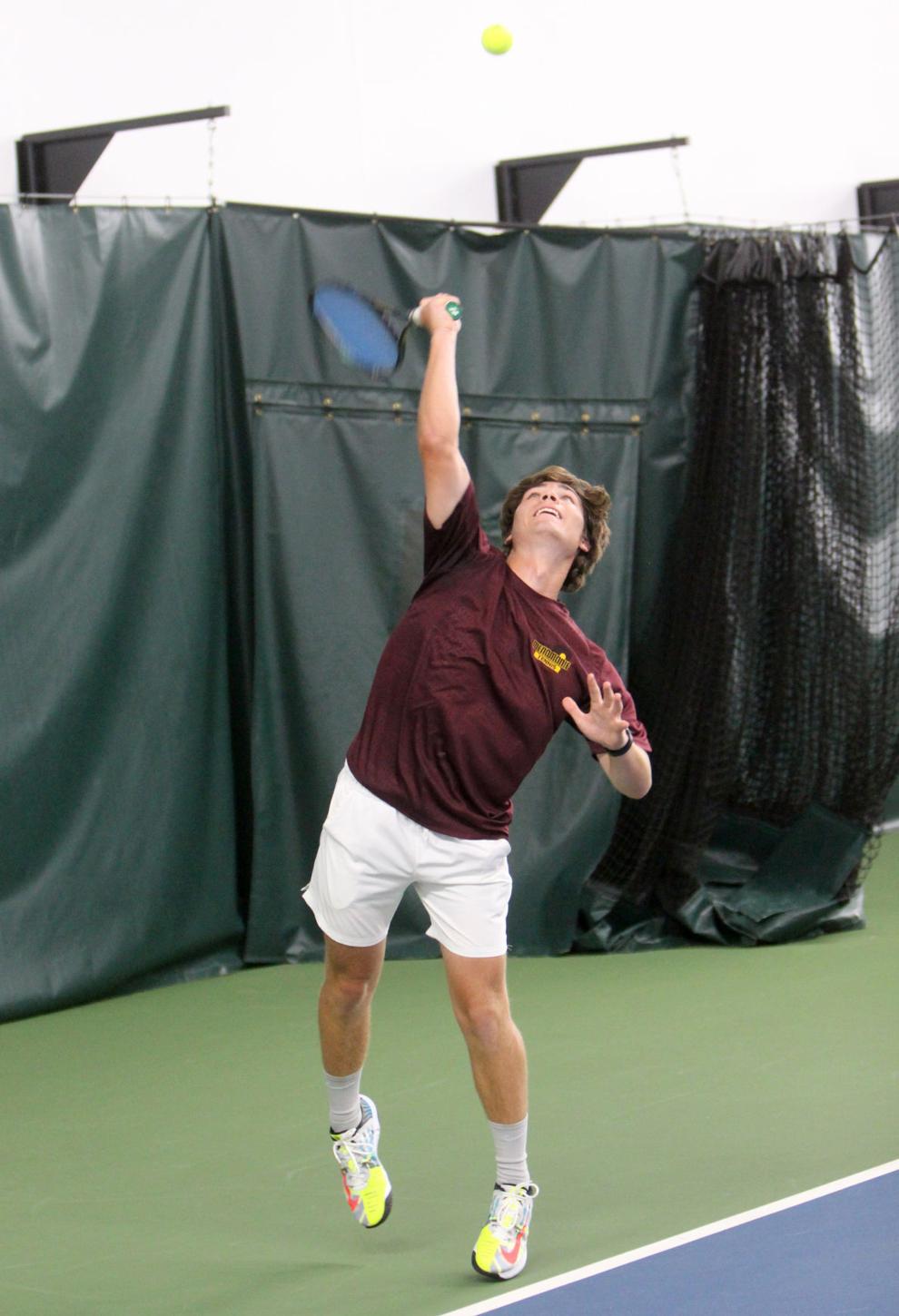 Division 1 Boys Tennis Sectionals in Eau Claire 6-10-21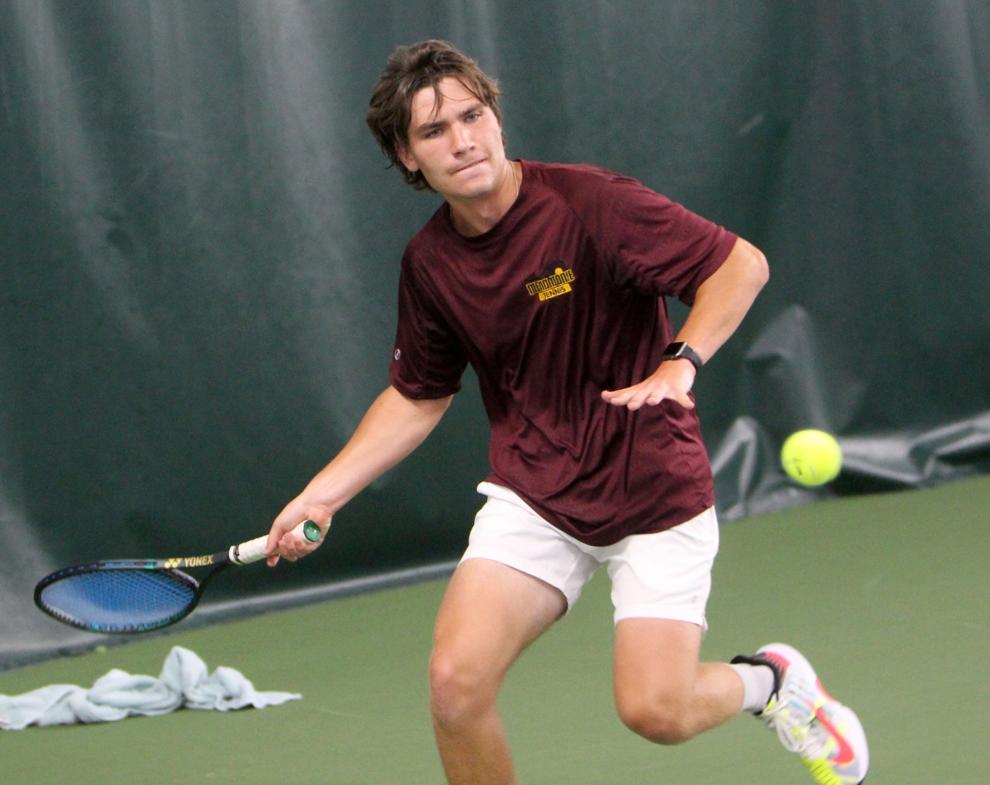 Division 1 Boys Tennis Sectionals in Eau Claire 6-10-21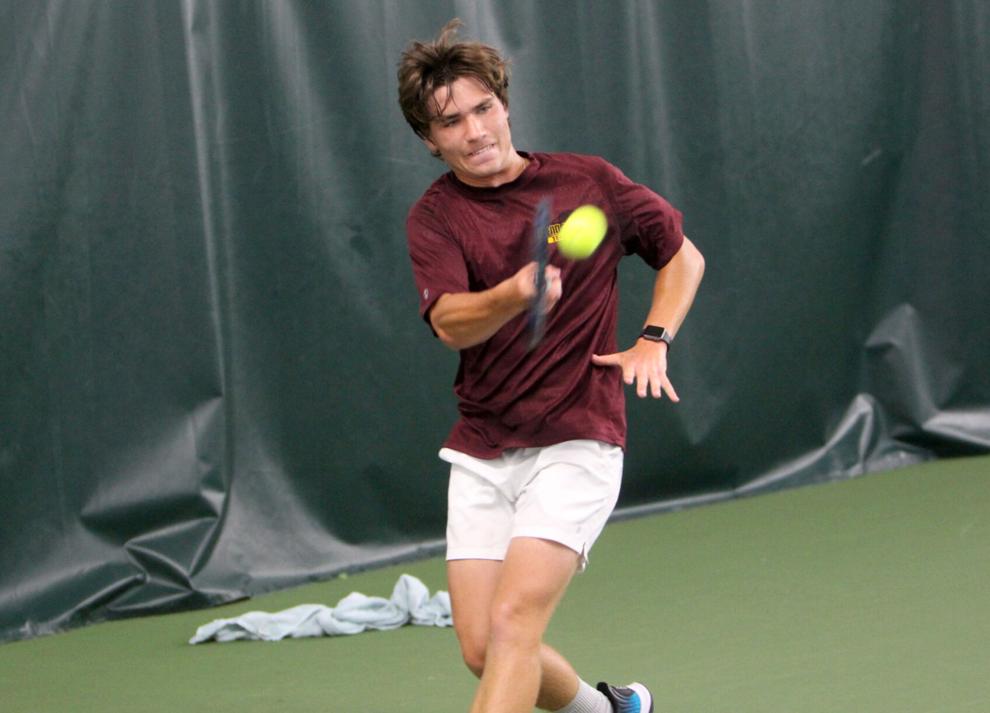 Division 1 Boys Tennis Sectionals in Eau Claire 6-10-21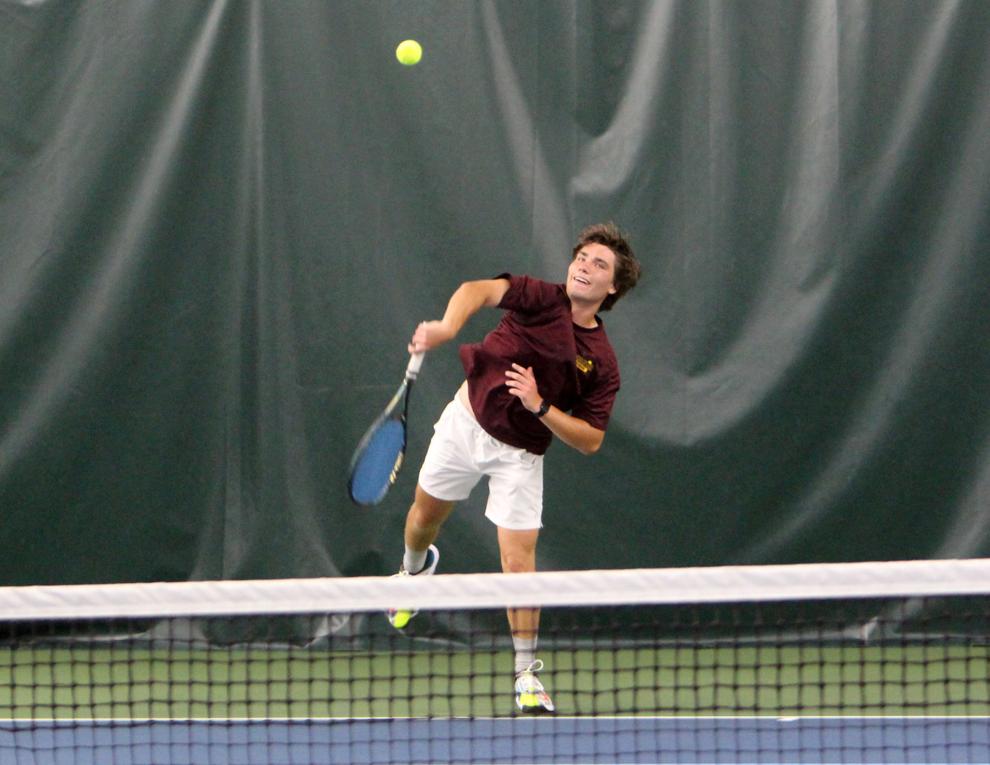 Division 1 Boys Tennis Sectionals in Eau Claire 6-10-21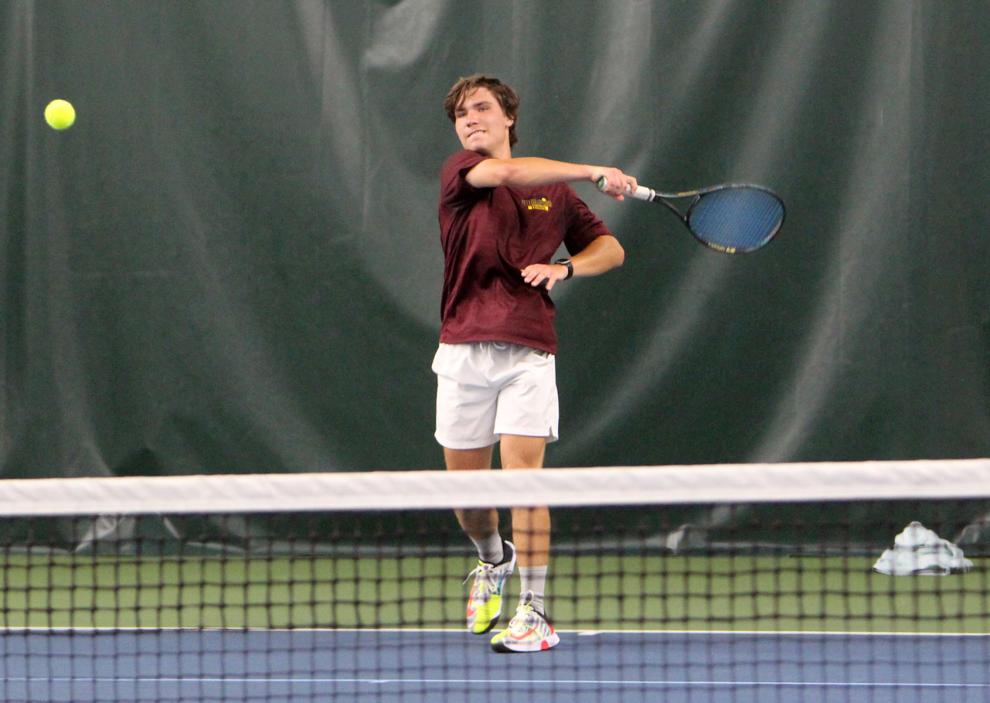 Division 1 Boys Tennis Sectionals in Eau Claire 6-10-21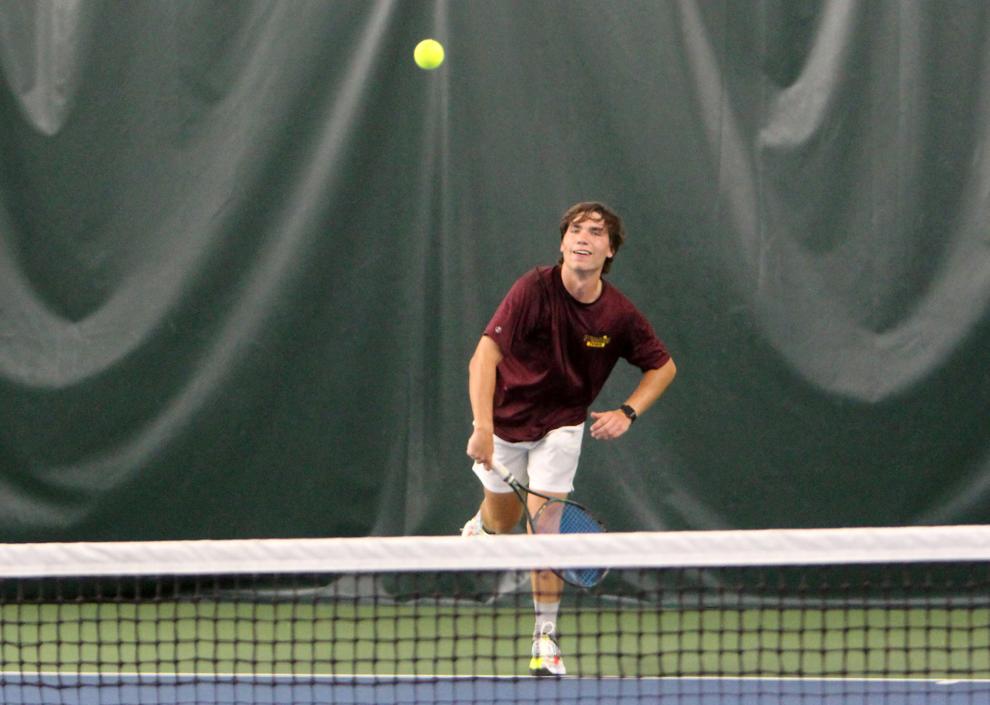 Division 1 Boys Tennis Sectionals in Eau Claire 6-10-21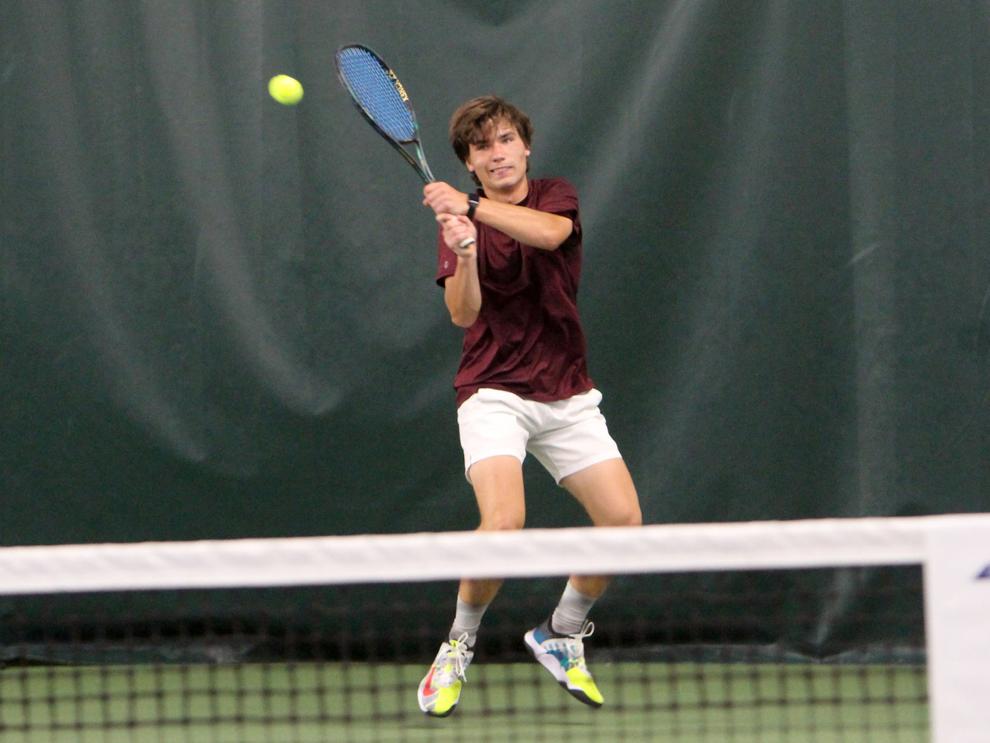 Division 1 Boys Tennis Sectionals in Eau Claire 6-10-21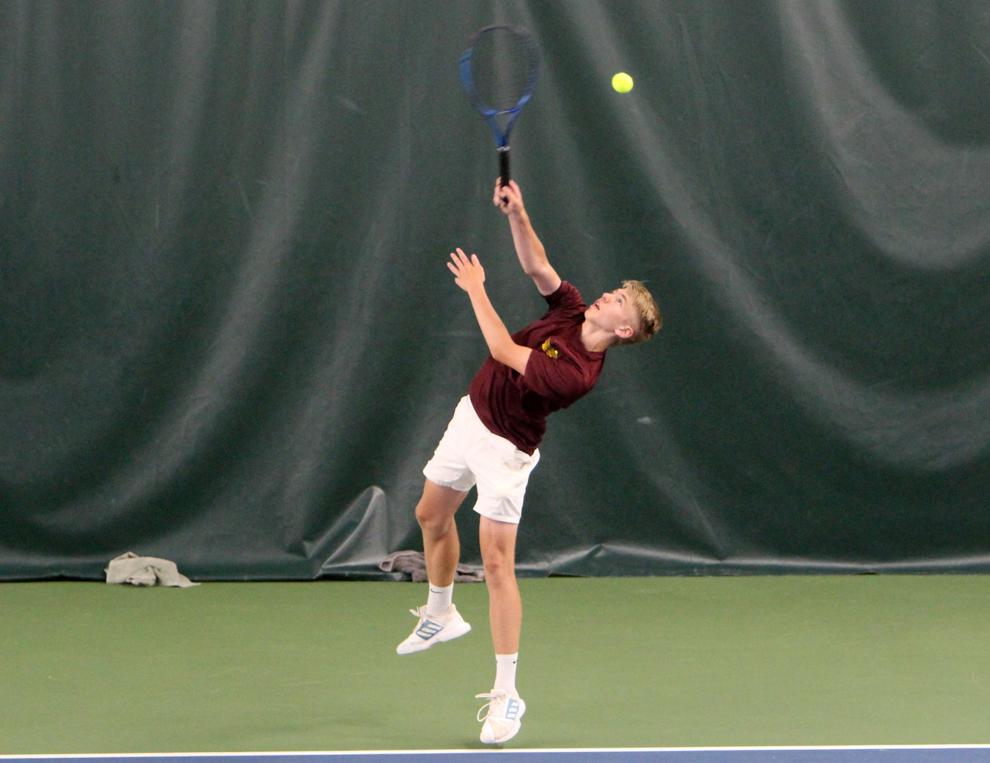 Division 1 Boys Tennis Sectionals in Eau Claire 6-10-21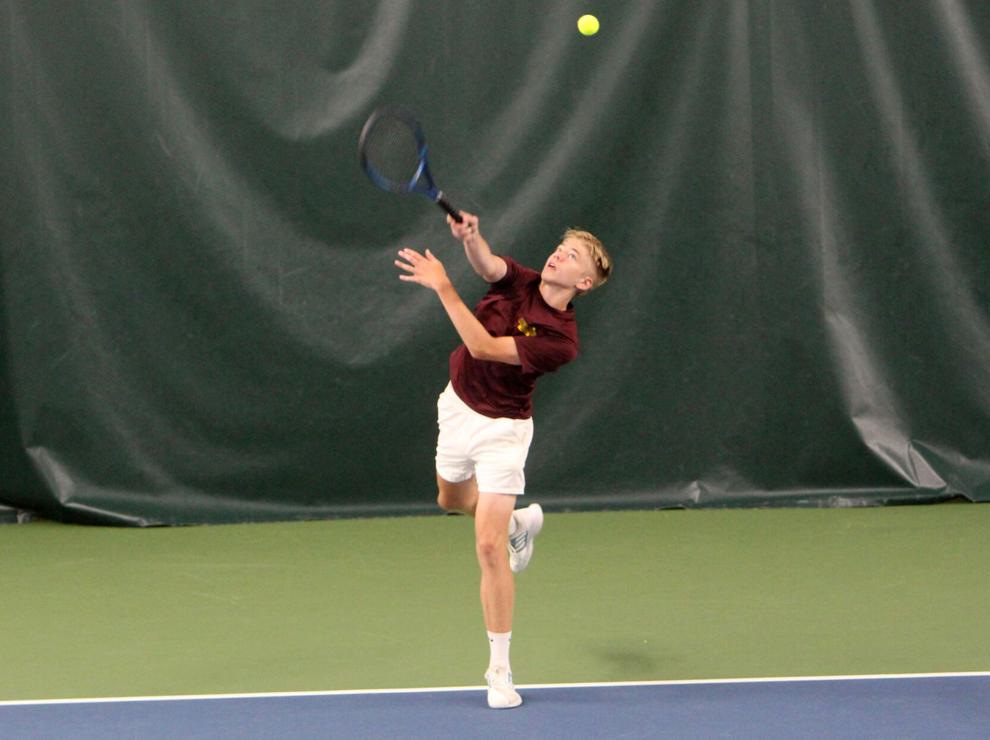 Division 1 Boys Tennis Sectionals in Eau Claire 6-10-21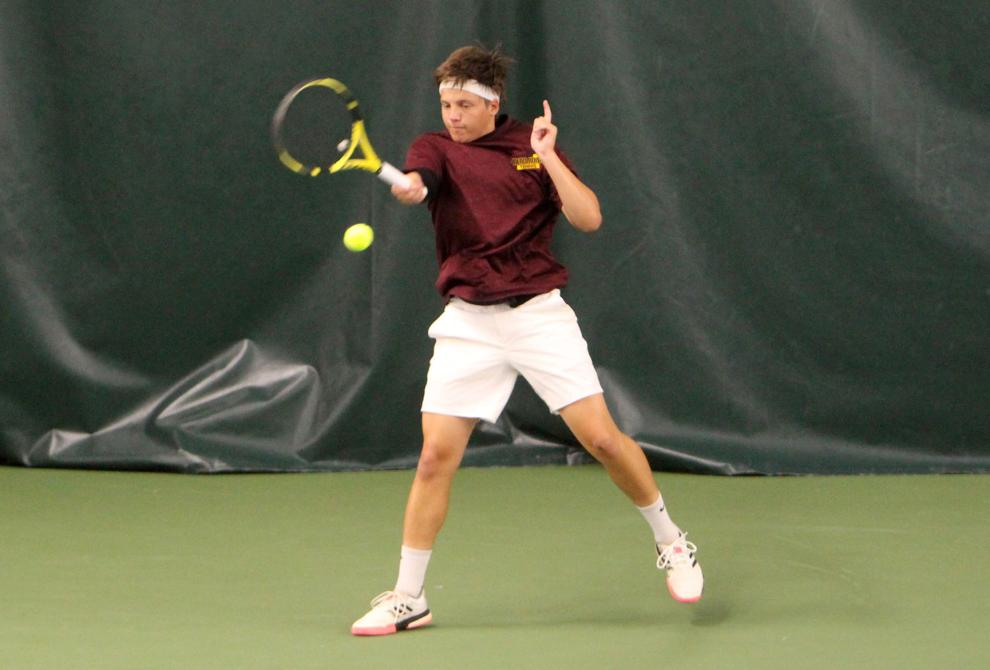 Division 1 Boys Tennis Sectionals in Eau Claire 6-10-21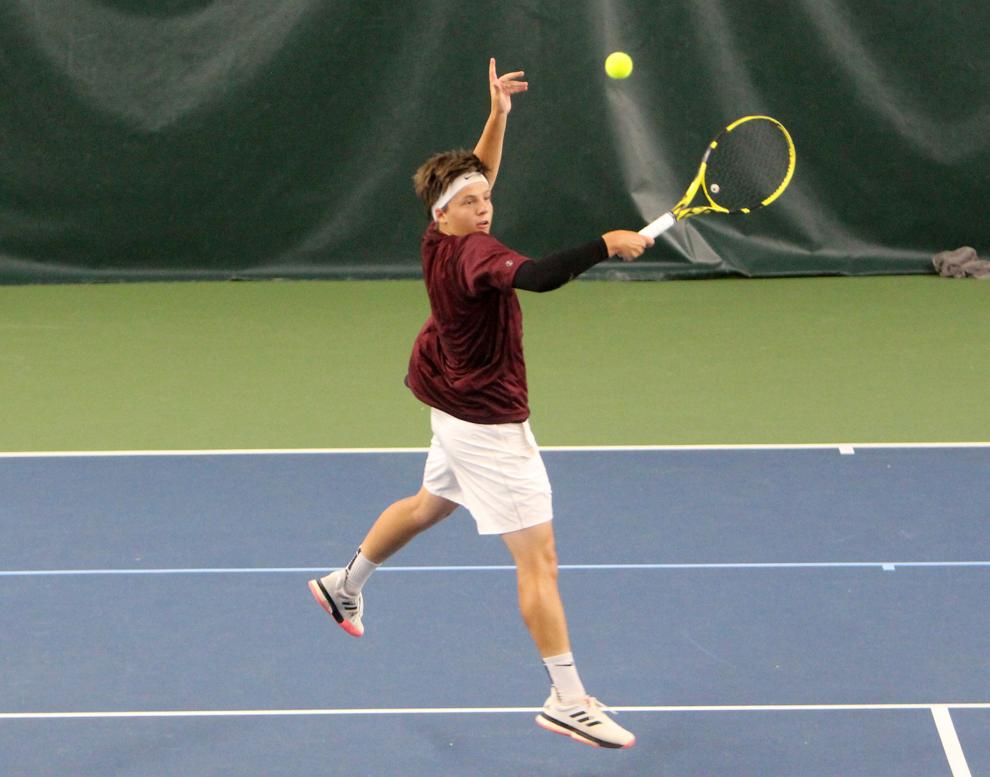 Division 1 Boys Tennis Sectionals in Eau Claire 6-10-21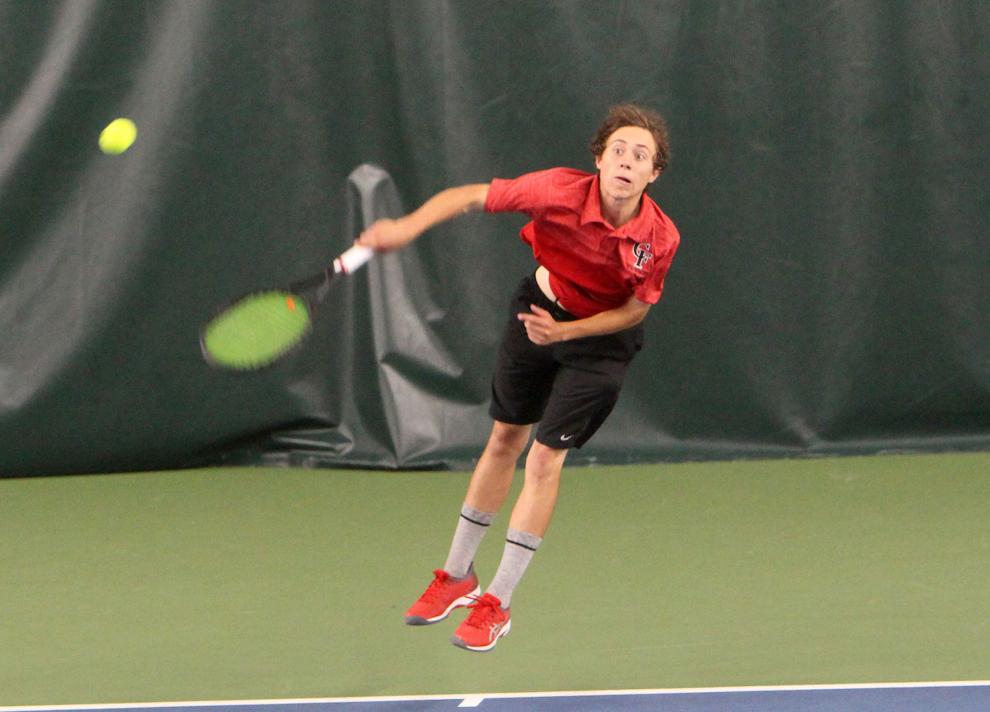 Division 1 Boys Tennis Sectionals in Eau Claire 6-10-21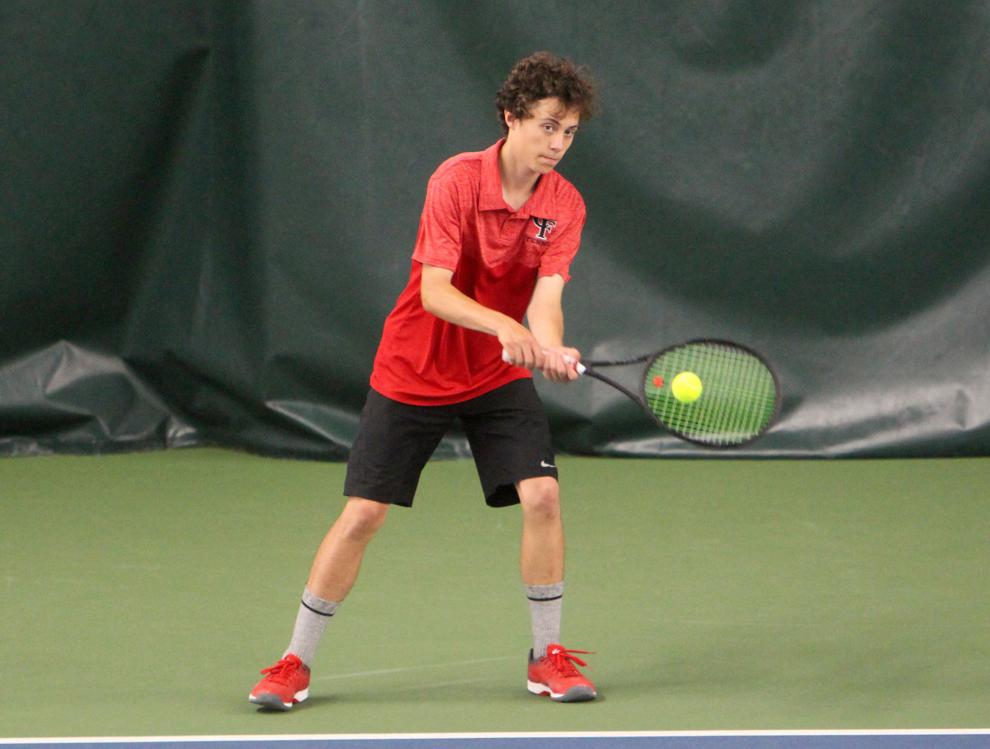 Division 1 Boys Tennis Sectionals in Eau Claire 6-10-21
Division 1 Boys Tennis Sectionals in Eau Claire 6-10-21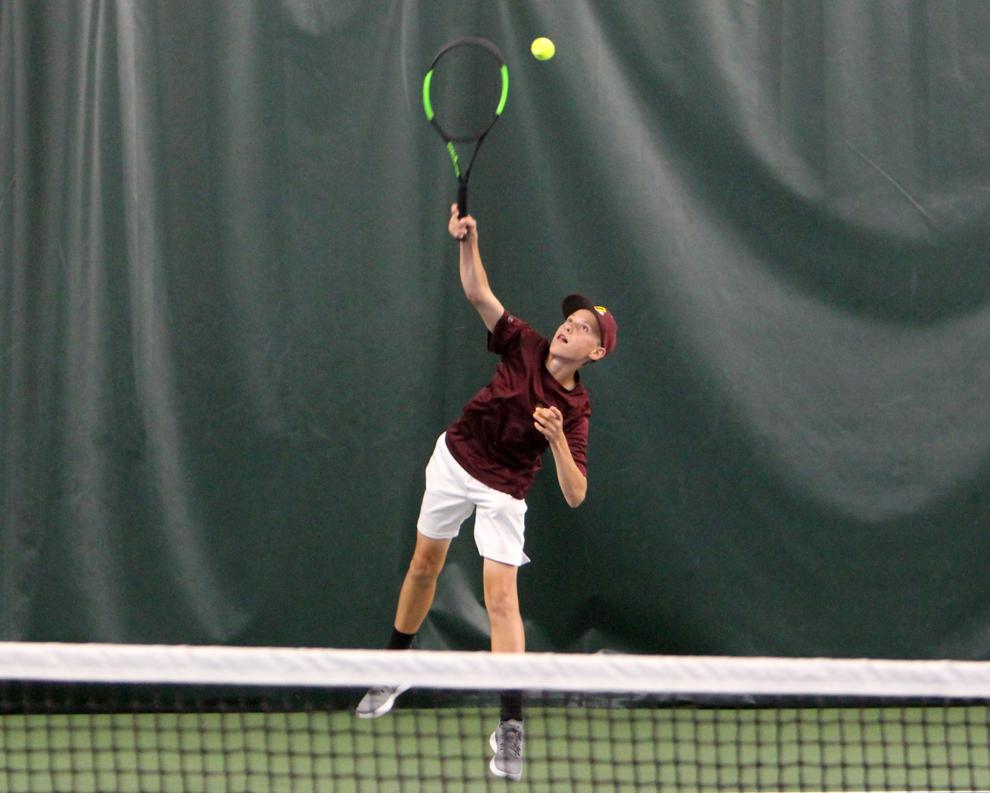 Division 1 Boys Tennis Sectionals in Eau Claire 6-10-21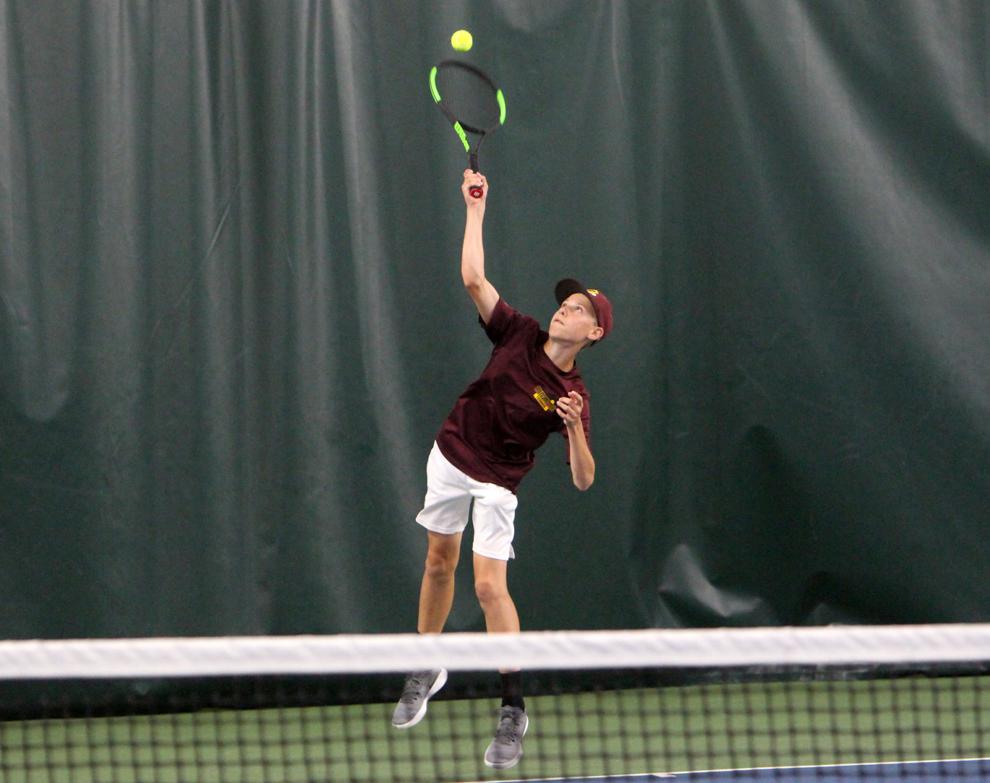 Division 1 Boys Tennis Sectionals in Eau Claire 6-10-21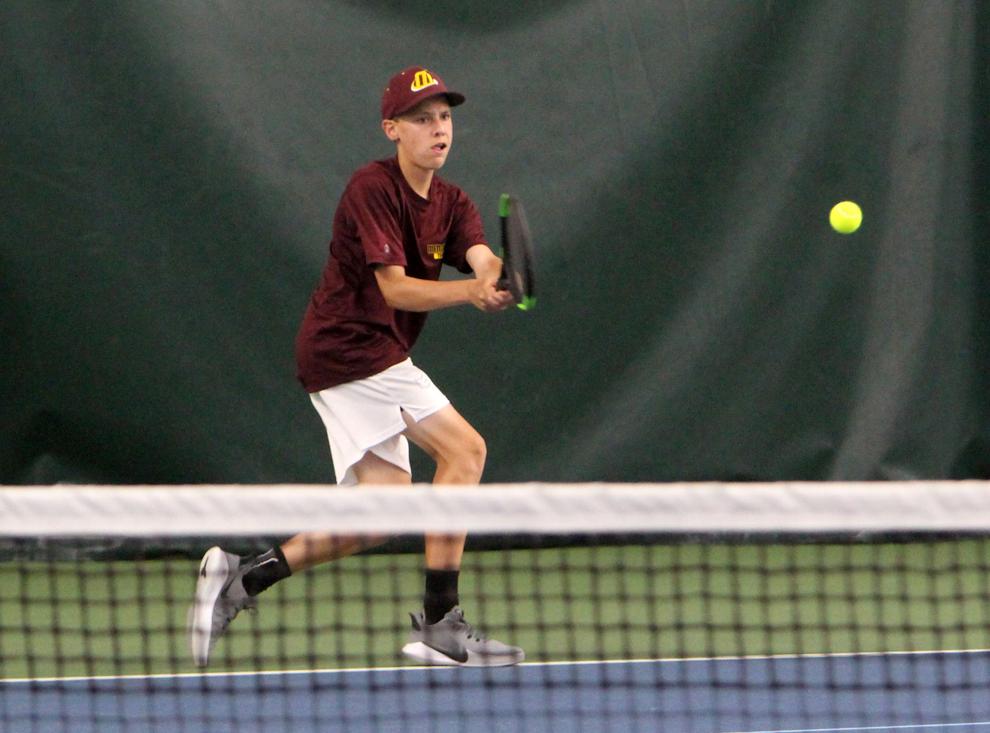 Division 1 Boys Tennis Sectionals in Eau Claire 6-10-21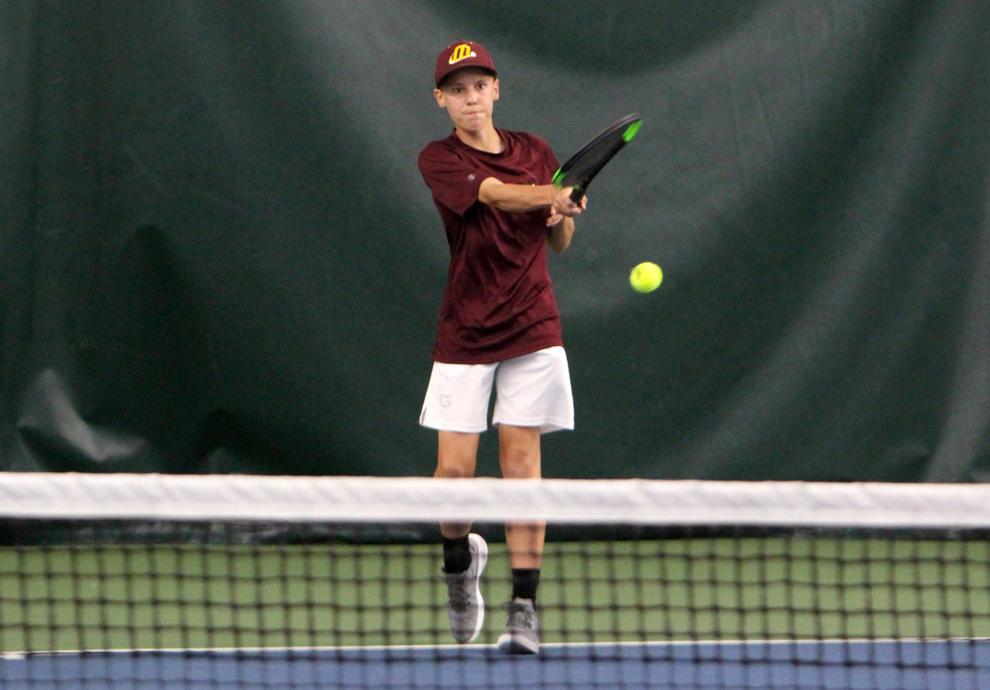 Division 1 Boys Tennis Sectionals in Eau Claire 6-10-21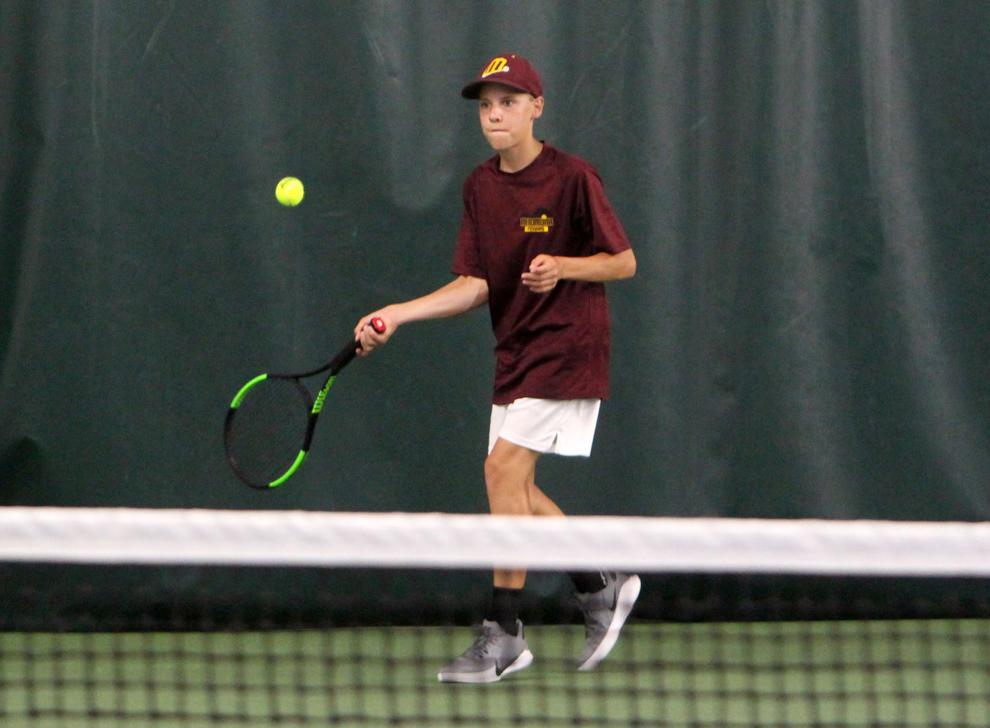 Division 1 Boys Tennis Sectionals in Eau Claire 6-10-21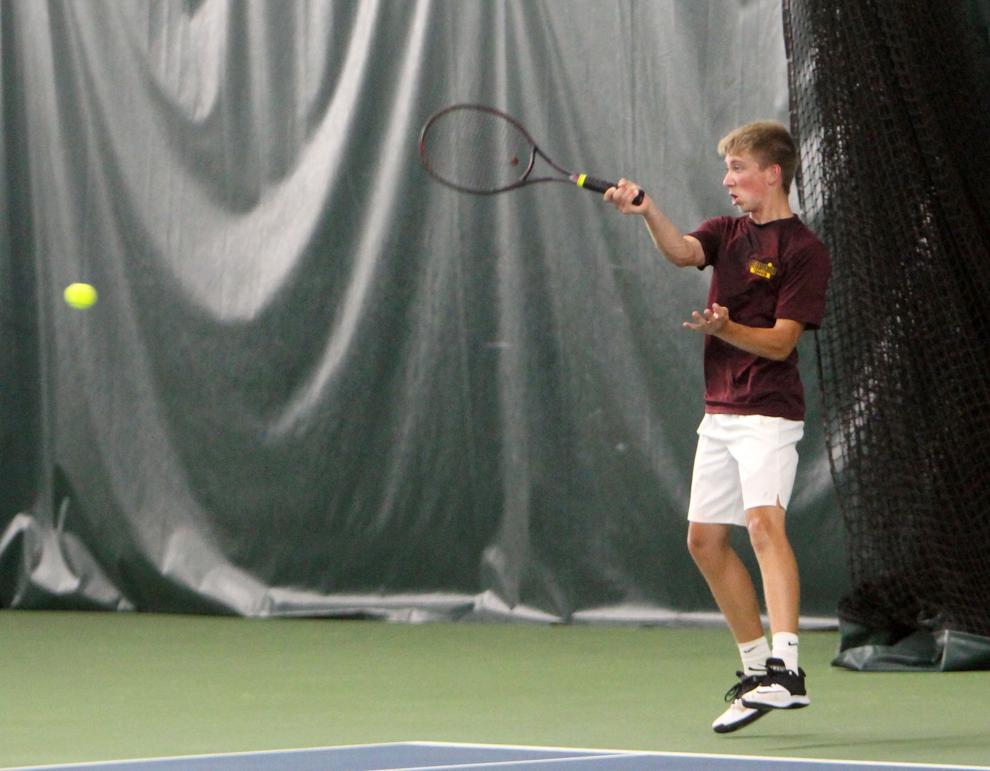 Division 1 Boys Tennis Sectionals in Eau Claire 6-10-21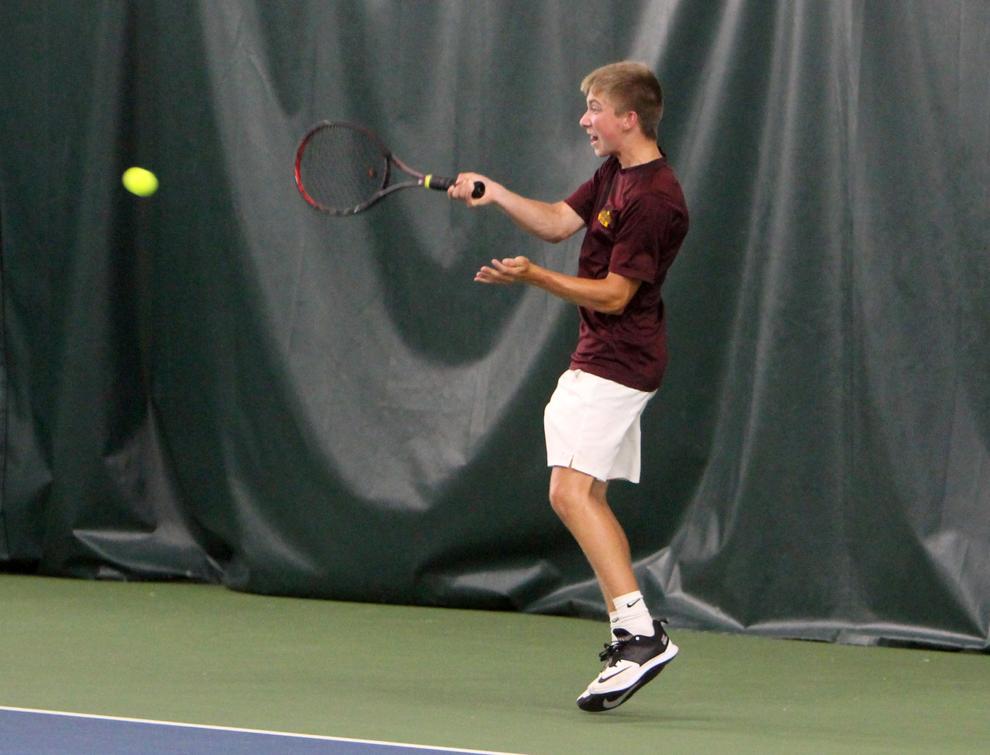 Division 1 Boys Tennis Sectionals in Eau Claire 6-10-21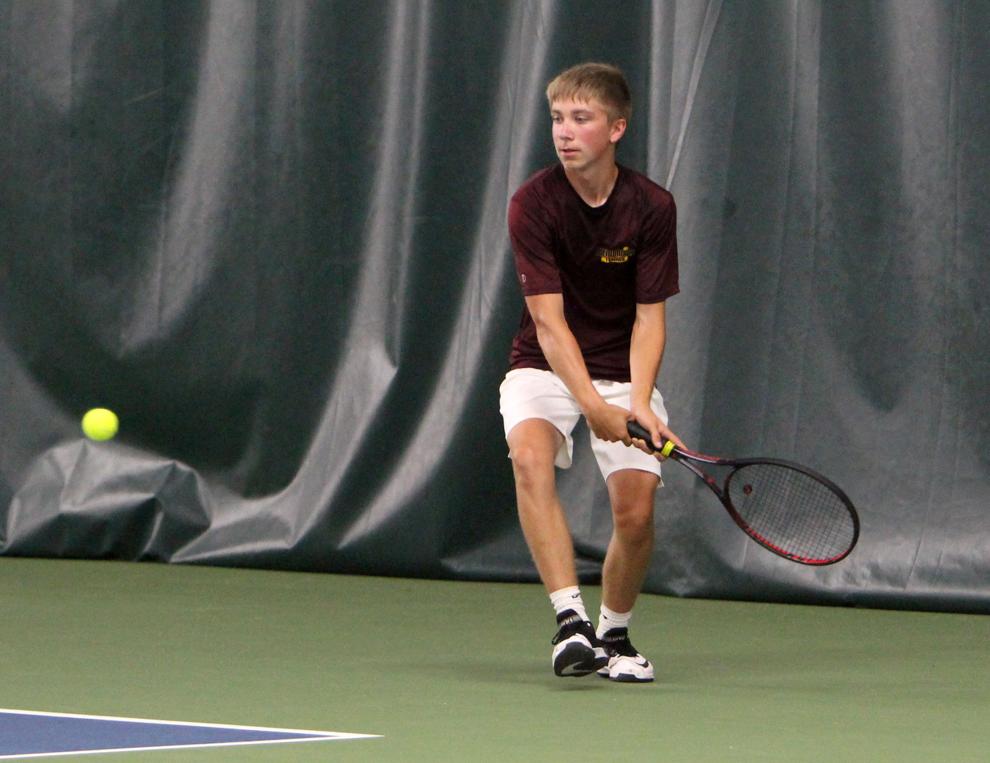 Division 1 Boys Tennis Sectionals in Eau Claire 6-10-21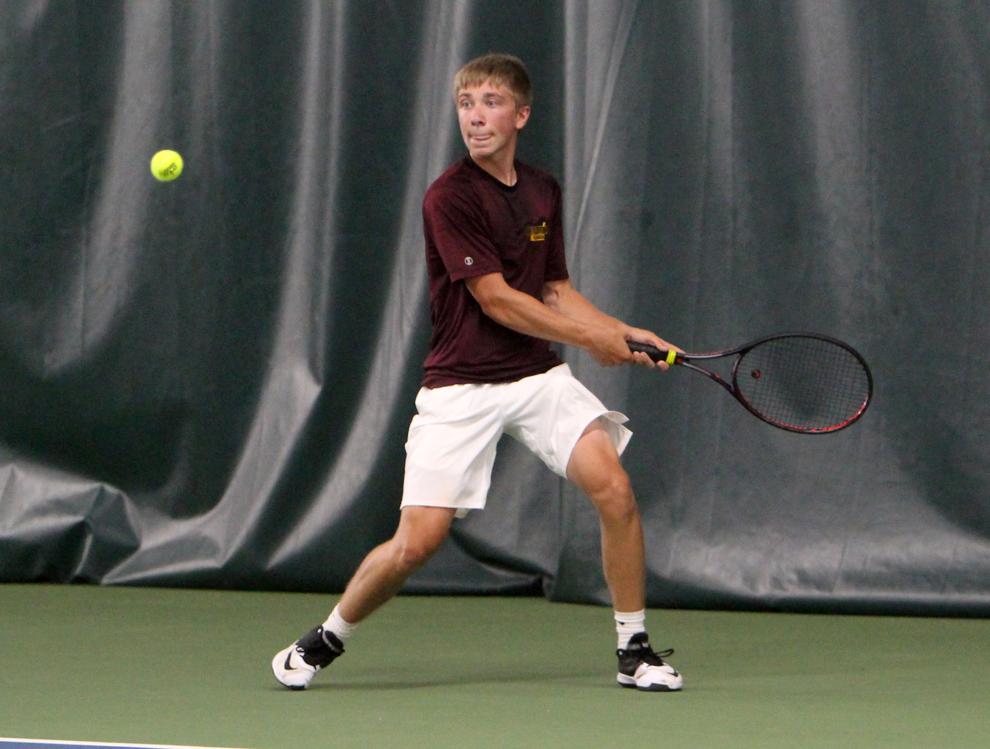 Division 1 Boys Tennis Sectionals in Eau Claire 6-10-21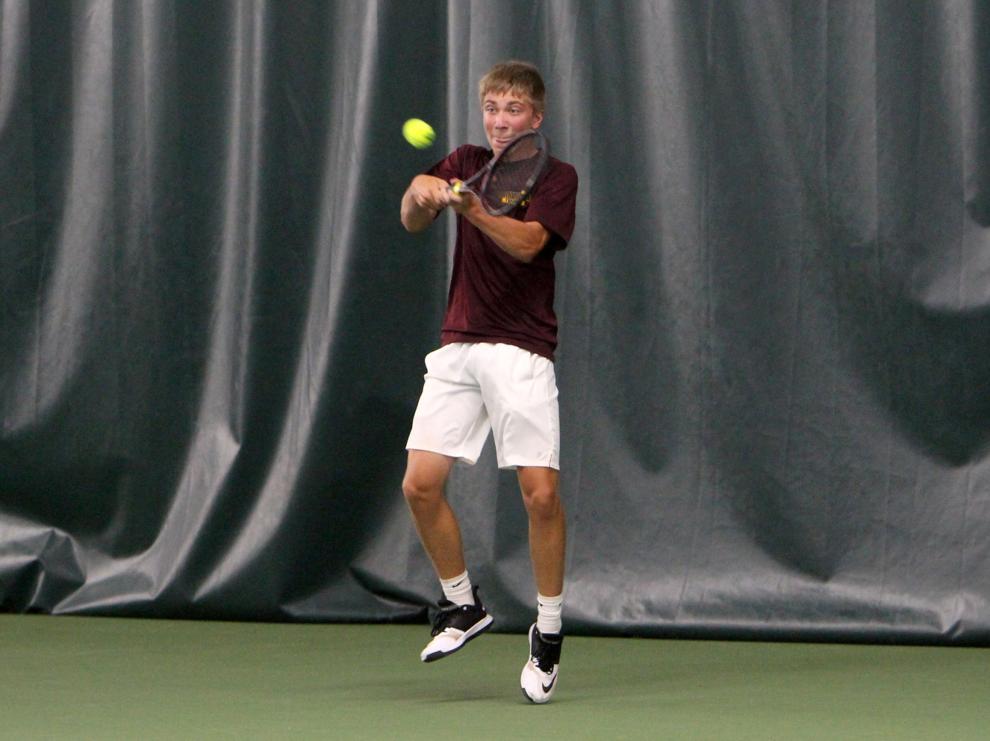 Division 1 Boys Tennis Sectionals in Eau Claire 6-10-21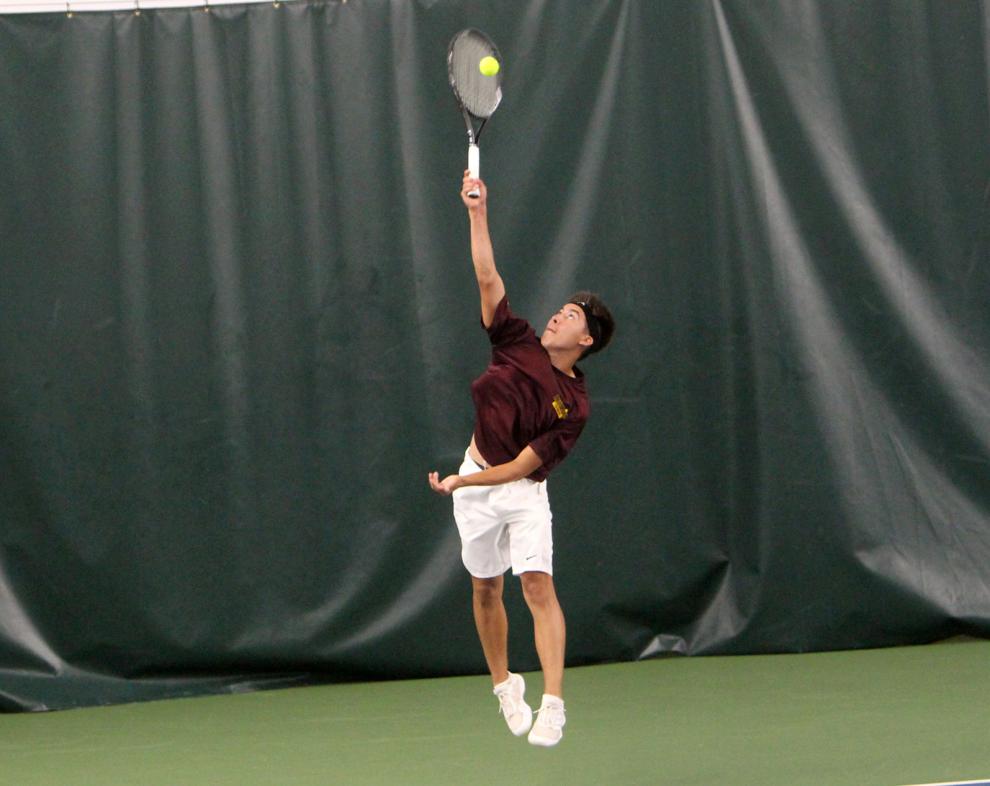 Division 1 Boys Tennis Sectionals in Eau Claire 6-10-21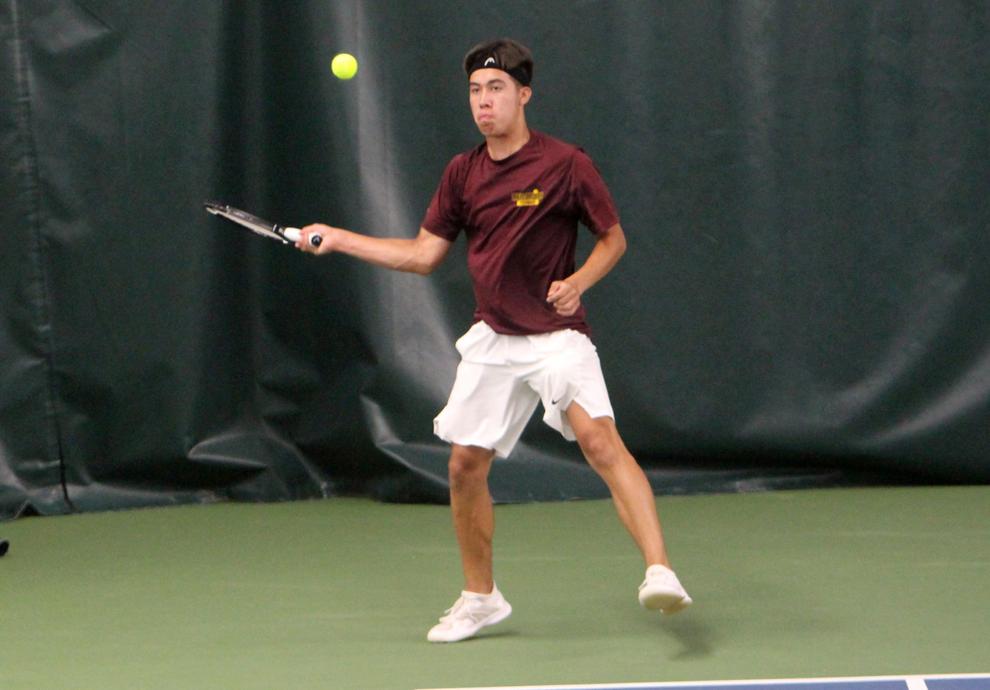 Division 1 Boys Tennis Sectionals in Eau Claire 6-10-21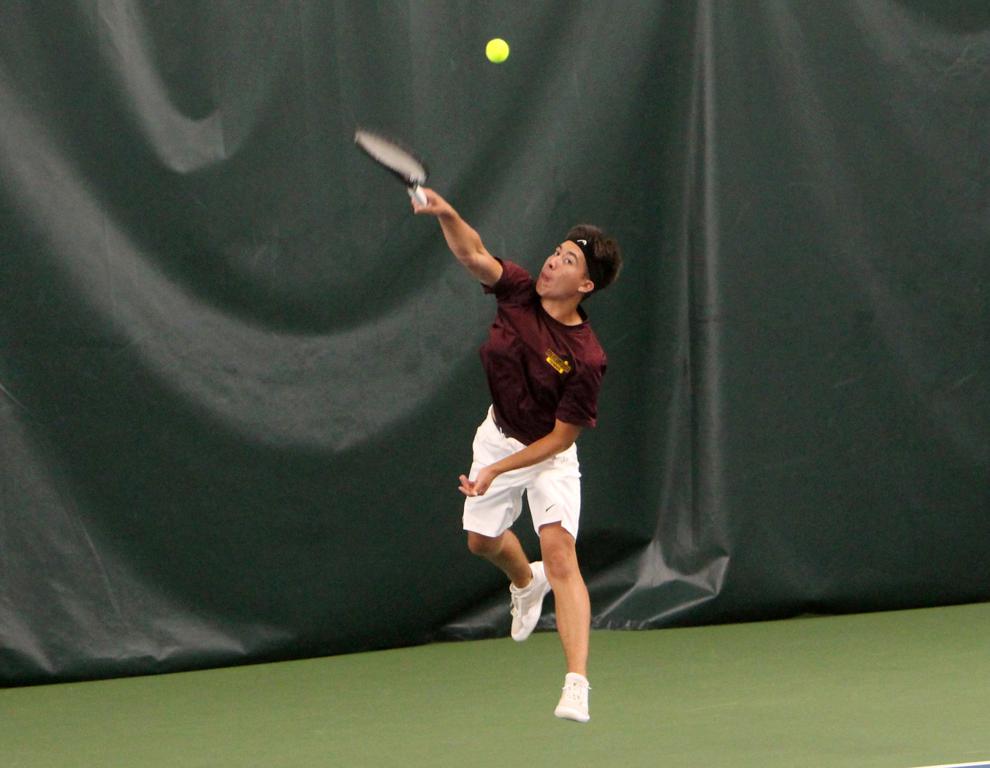 Division 1 Boys Tennis Sectionals in Eau Claire 6-10-21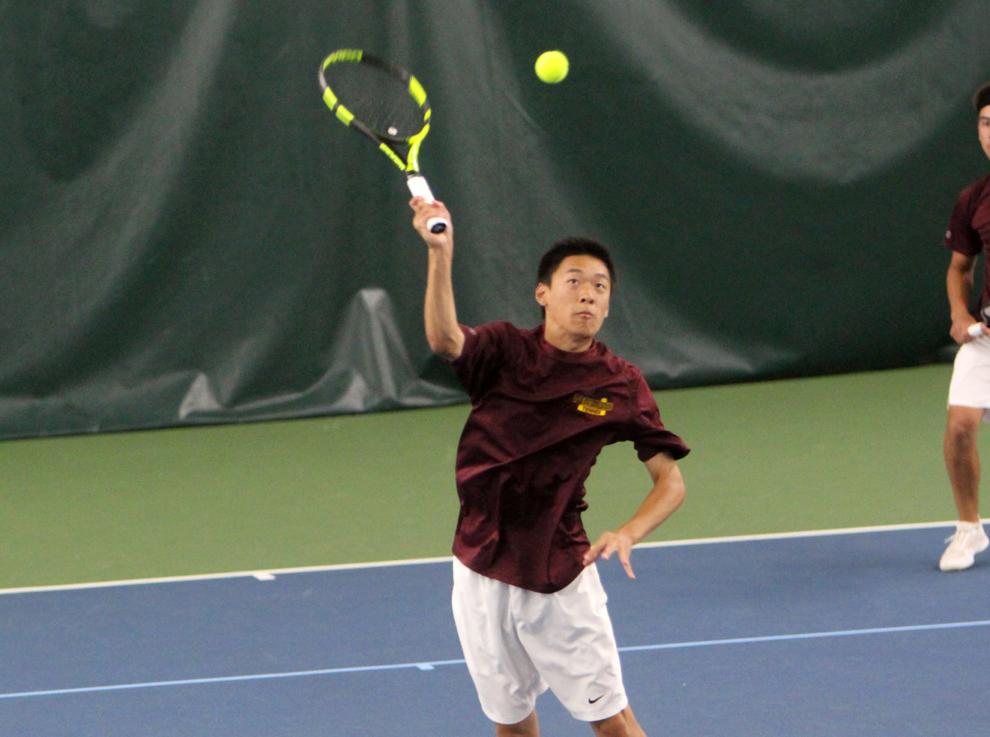 Division 1 Boys Tennis Sectionals in Eau Claire 6-10-21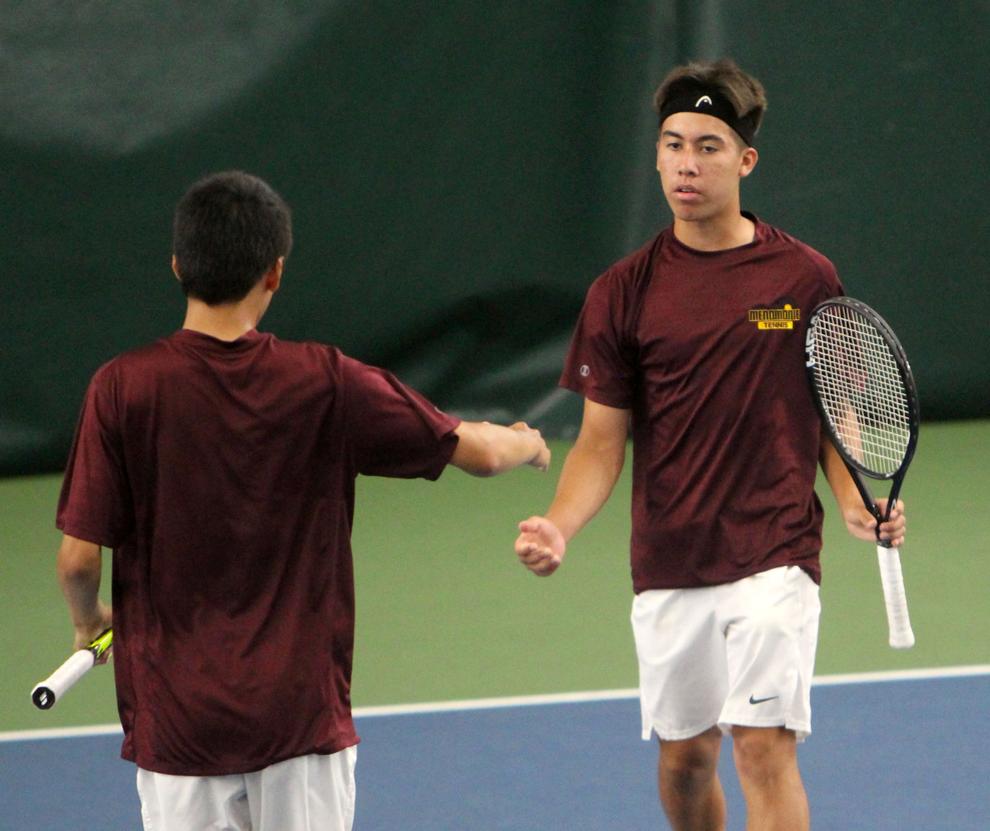 Division 1 Boys Tennis Sectionals in Eau Claire 6-10-21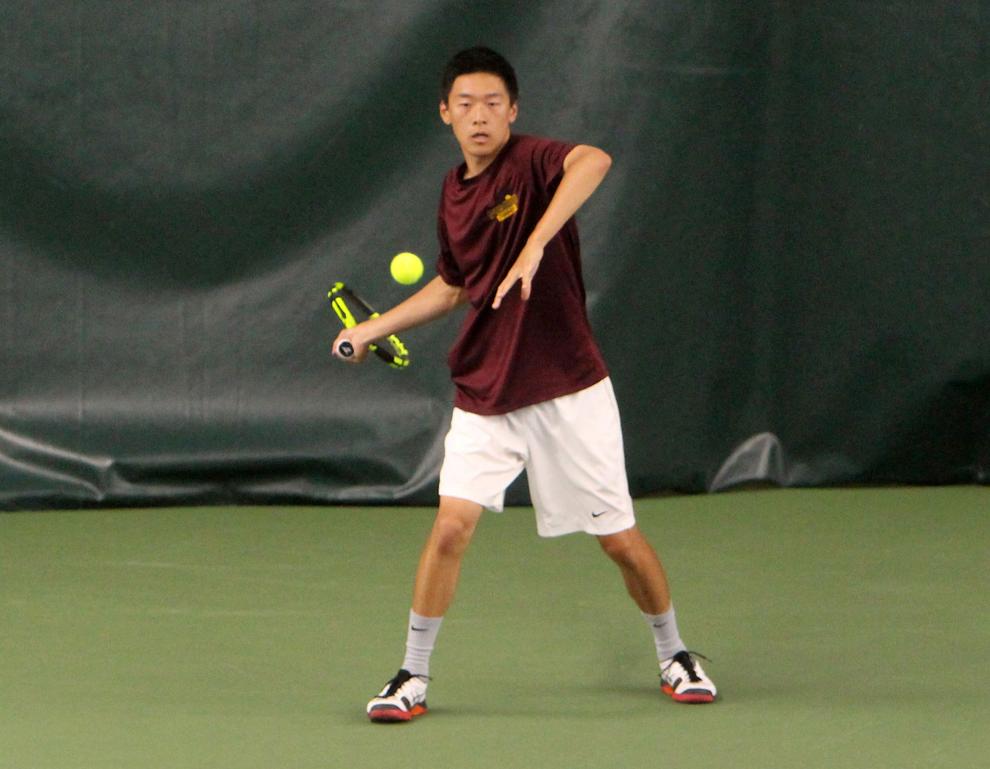 Division 1 Boys Tennis Sectionals in Eau Claire 6-10-21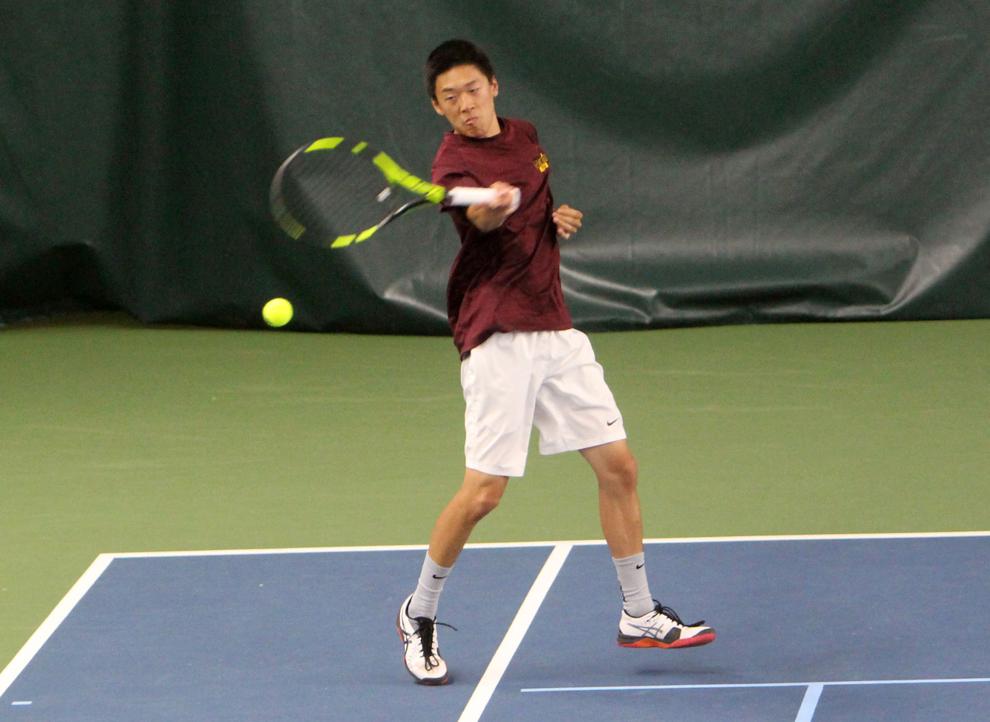 Division 1 Boys Tennis Sectionals in Eau Claire 6-10-21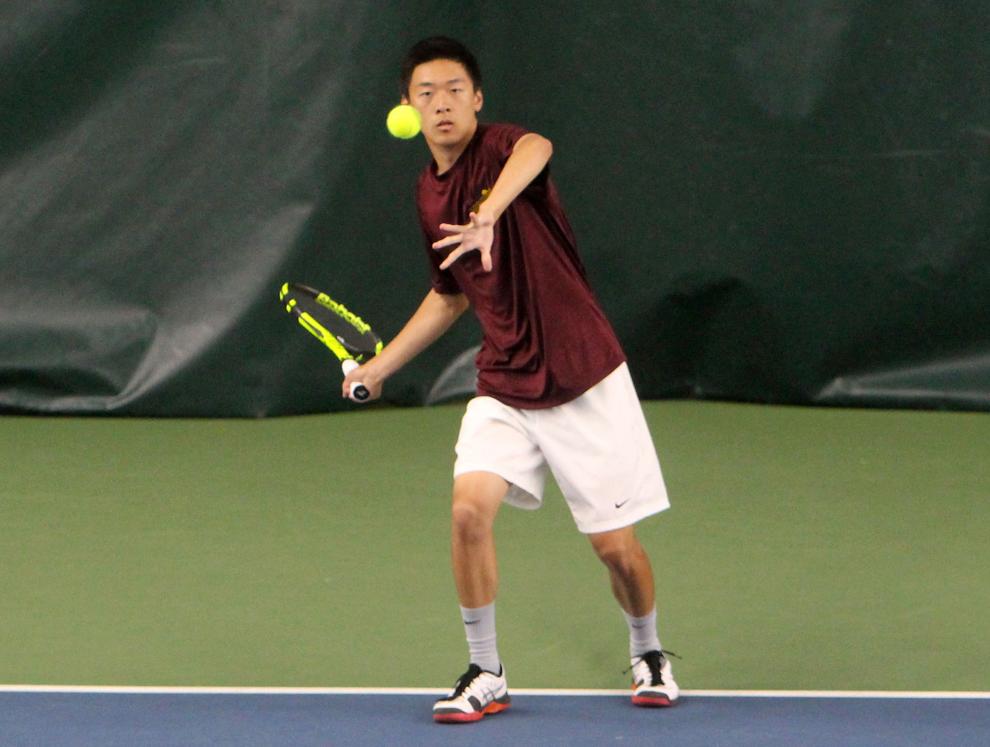 Division 1 Boys Tennis Sectionals in Eau Claire 6-10-21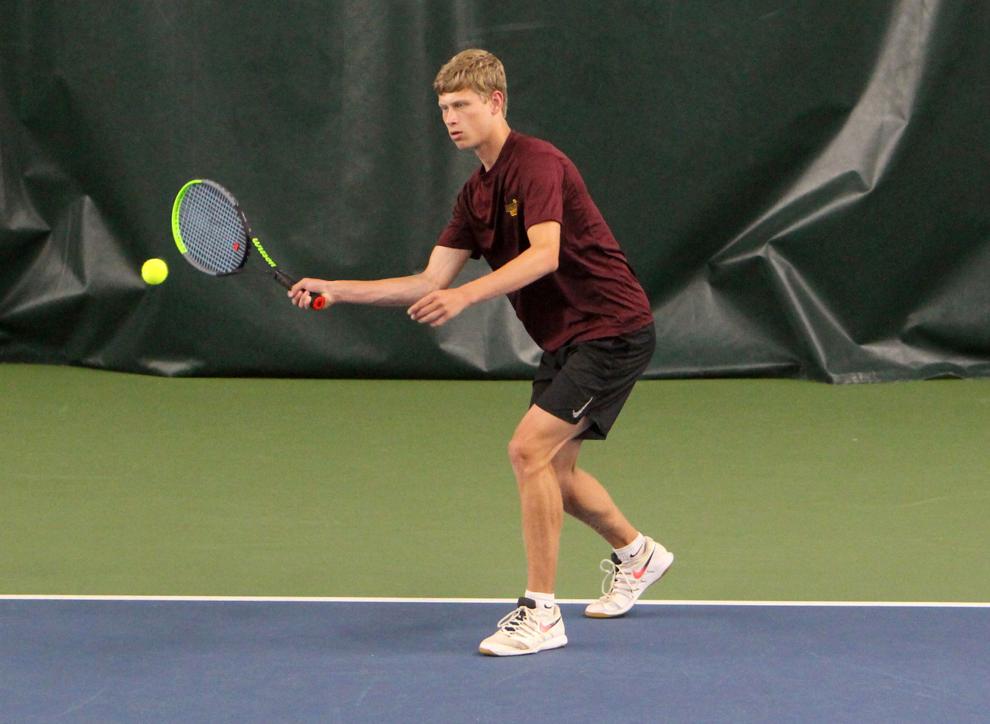 Division 1 Boys Tennis Sectionals in Eau Claire 6-10-21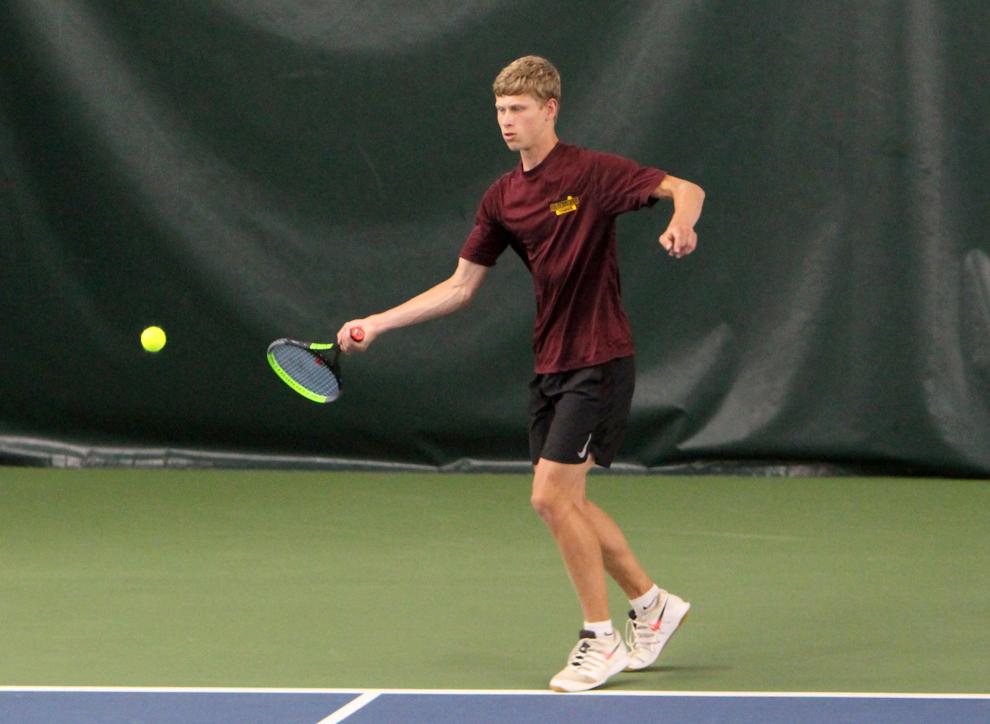 Division 1 Boys Tennis Sectionals in Eau Claire 6-10-21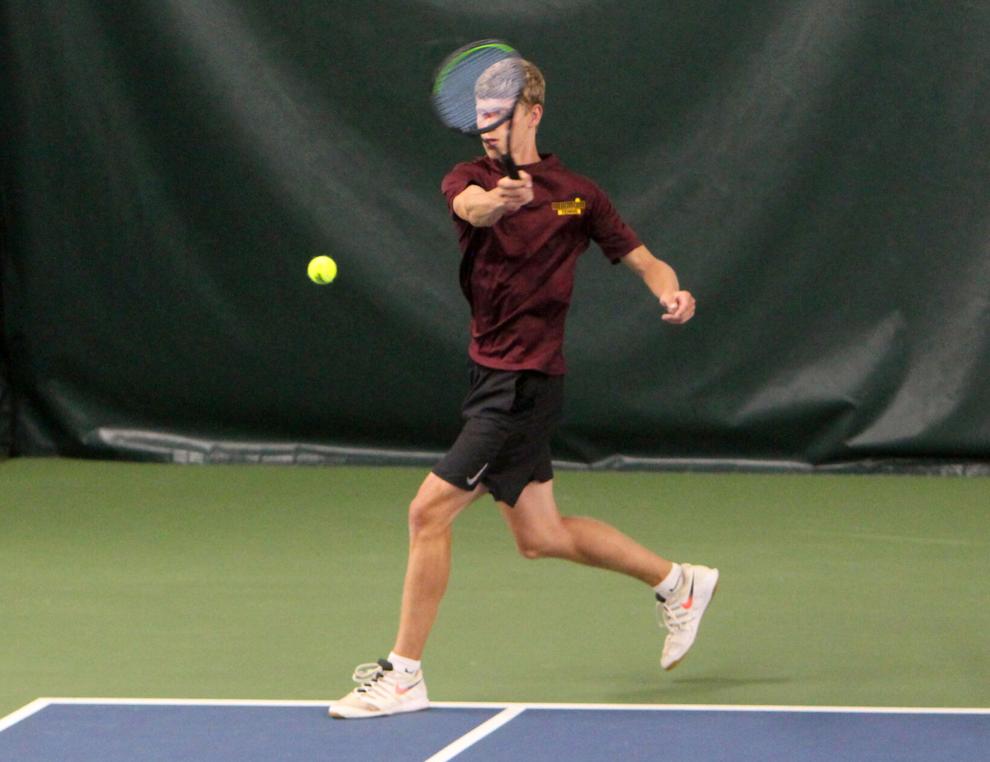 Division 1 Boys Tennis Sectionals in Eau Claire 6-10-21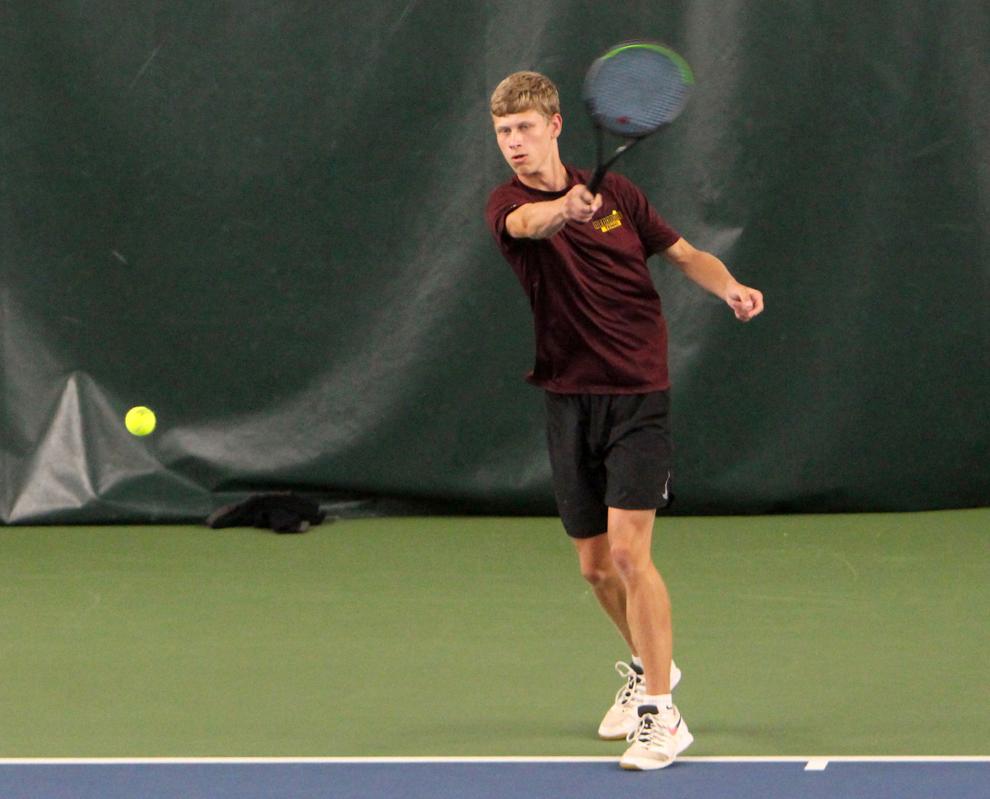 Division 1 Boys Tennis Sectionals in Eau Claire 6-10-21